This is Auckland, but not as we know it 🙂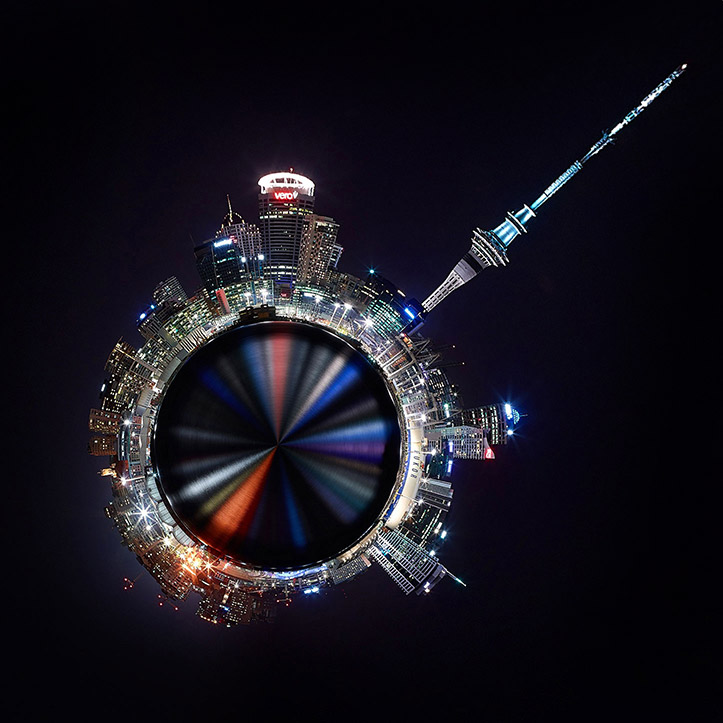 This is the "Tiny Planet" version of my cityscape from New Zealand in June this year – and while only a bit of fun, I think it looks rather cool!
Spending a week or so resting at Huvafen Fushi, I finally had time to start playing with some Apps I downloaded a long while ago. While there are much better (and higher resolution) ways of achieving the same thing in Photoshop, the "click-button" ease of these iPhone tools is quite staggering – and it all started with this shot, a panoramic image I took of my camera capturing sunset on top of a Shanghai skyscraper: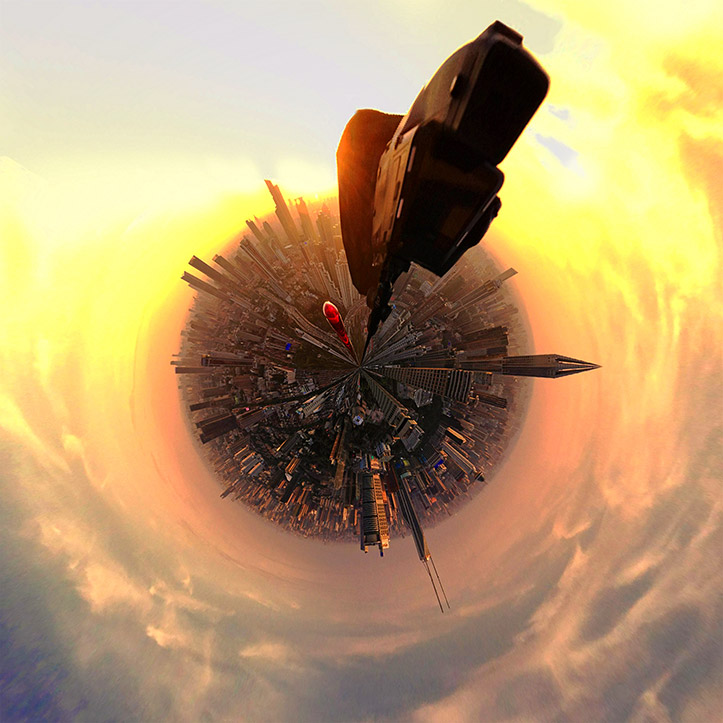 So, it's a bit blurry at the outer edges, and isn't a truly full-360, but hey – it's a bit of fun 🙂 Having loaded it up onto Facebook, I had quite a few people guessing as to how it was done as it really is a different way of looking at a city. And that got me thinking: What would my cityscapes look like when ran through the same process of mapping the bottom edge to the center and stretching the outside. Lucky for me it only took a click or two to find out, and here we go with Singapore's Marina Bay to start: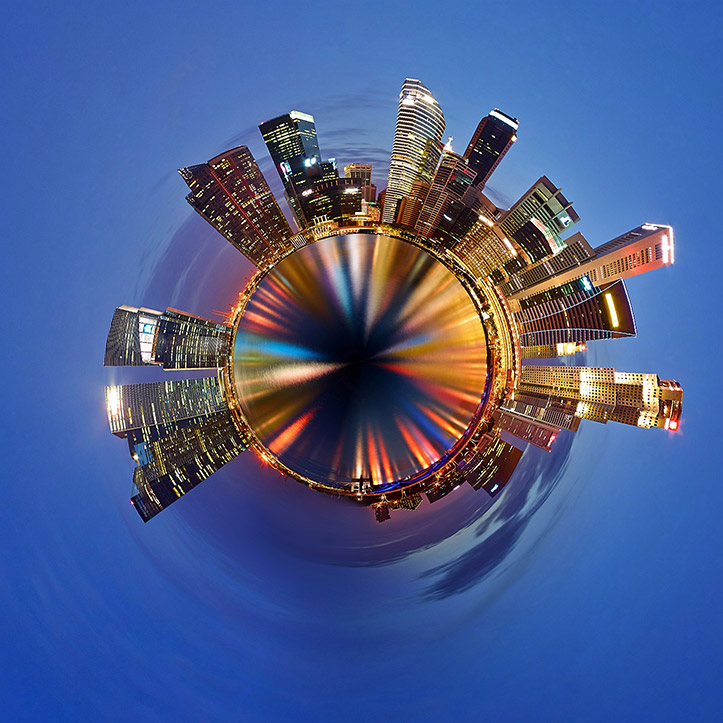 Shanghai, of course, can be best viewed at night, and here's the wraparound of my shot from a while back with the Shanghai Tower under construction: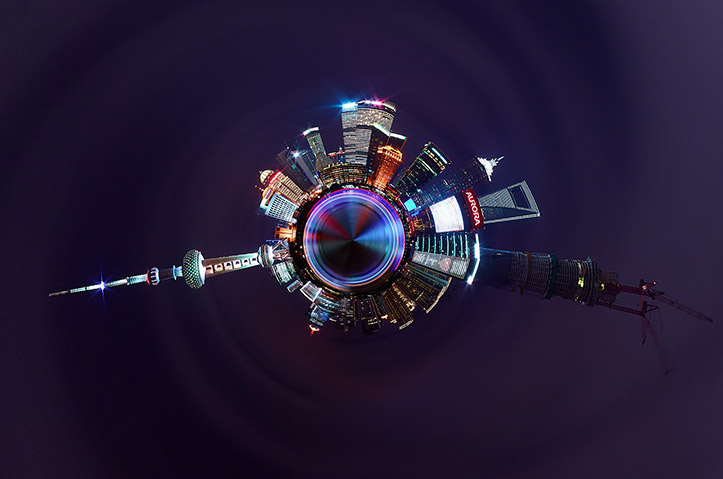 How about a bit closer to my home-town? Here's London's Tower Bridge just before sunrise in May. (Here you can see where the blending on these Apps isn't perfect, but still – I love the effect!):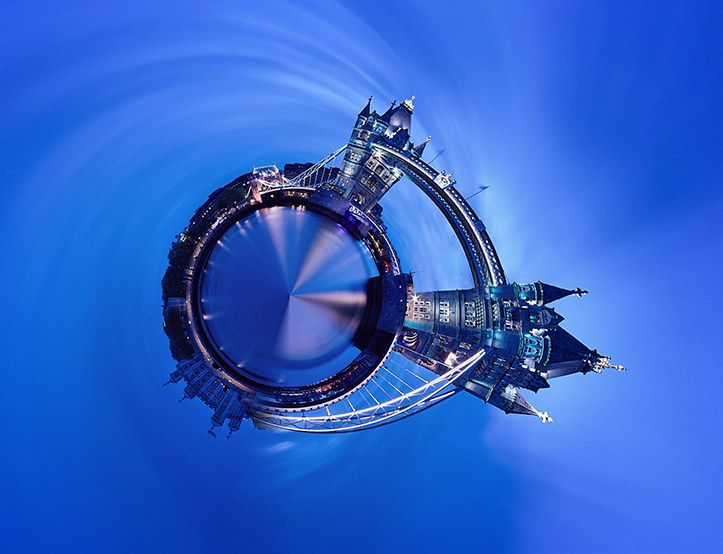 What about Hong Kong's Symphony of Lights show? In person, it's not quite the "spectacle" that it is built up to be, but hey – as a tiny planet it looks quite appealing 🙂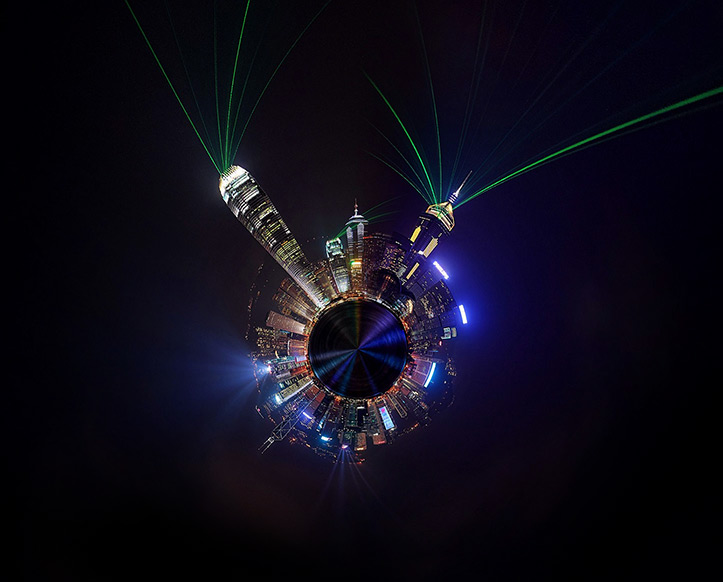 I'm lucky to have this shot of Kuala Lumpur, Malaysia at night (you can read all about it here) – but when it comes to recognisable skylines, this city has one of the most distinctive buildings in the world, the Petronas Twin Towers/KLCC: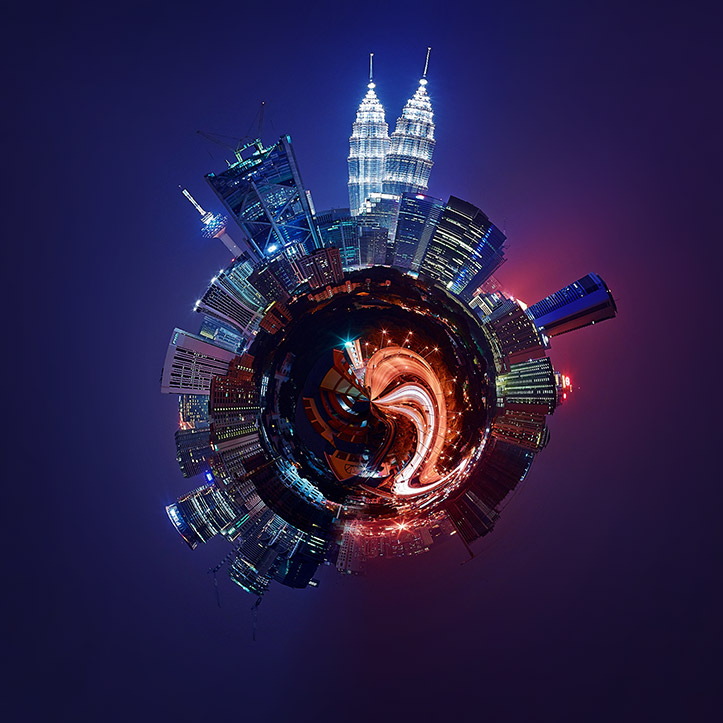 Sydney's skyline is of course cool without any "tricks" anyway, but playing with my sunset shot gave it something a bit different – a crest of clouds: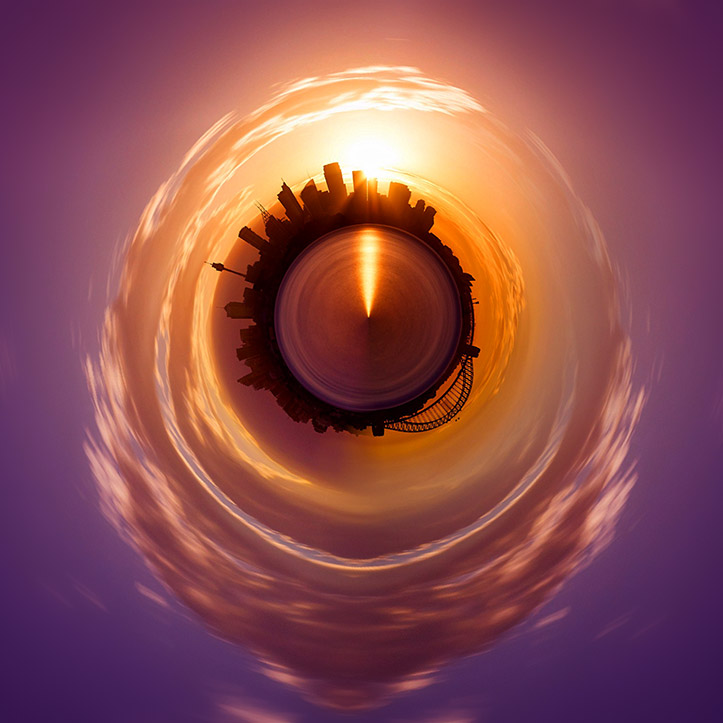 Back to London at night, for St. Paul's Cathedral with the Millennium Bridge casting an upside-down heart shape in the middle of the frame – I didn't see that one coming!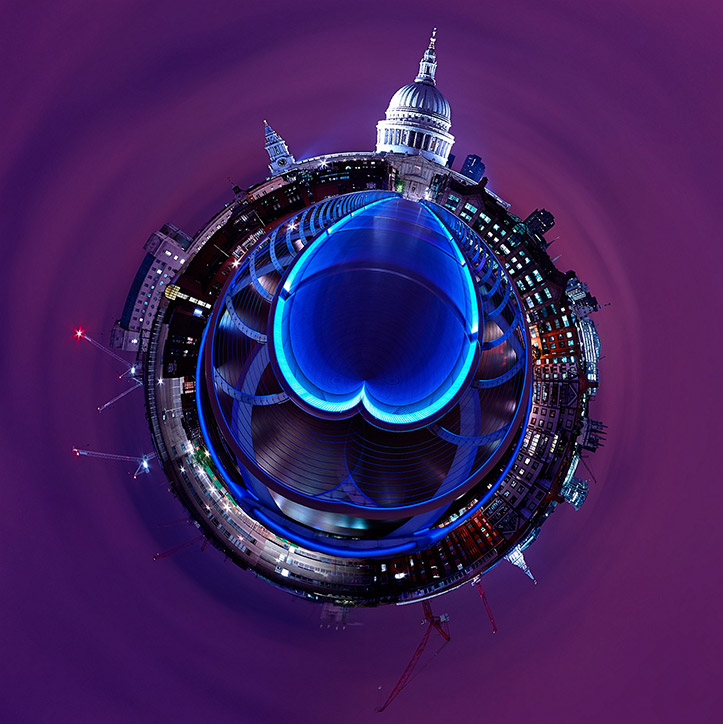 While at the top of this post, my favourite Auckland "tiny planet" is actually now this shot, below, of the daytime skyline from the other side of the harbour. In June I said the regular shot already looked like a toy-town, but wow, this version of it is almost plastic…!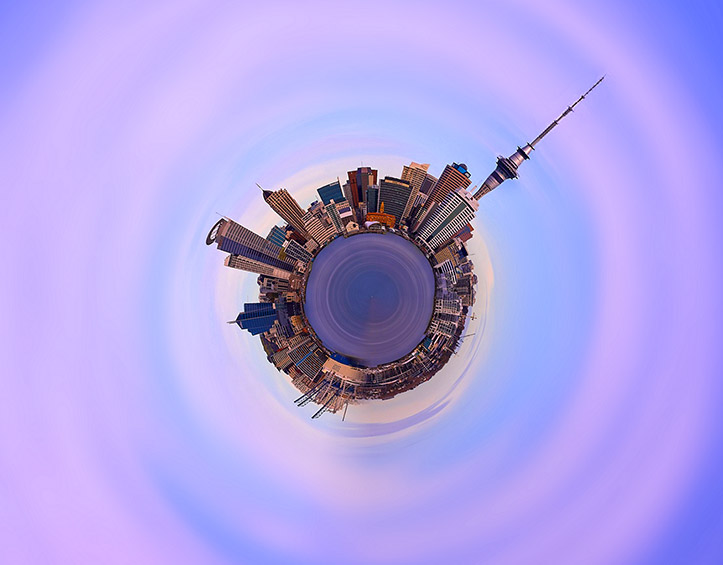 Of course, it doesn't only have to be cityscapes that get a cool new look from this method – while staying at Huvafen Fushi it would have been rude not to give it a try on one of my favourite overwater shots – Huvafen Fushi's spa. 🙂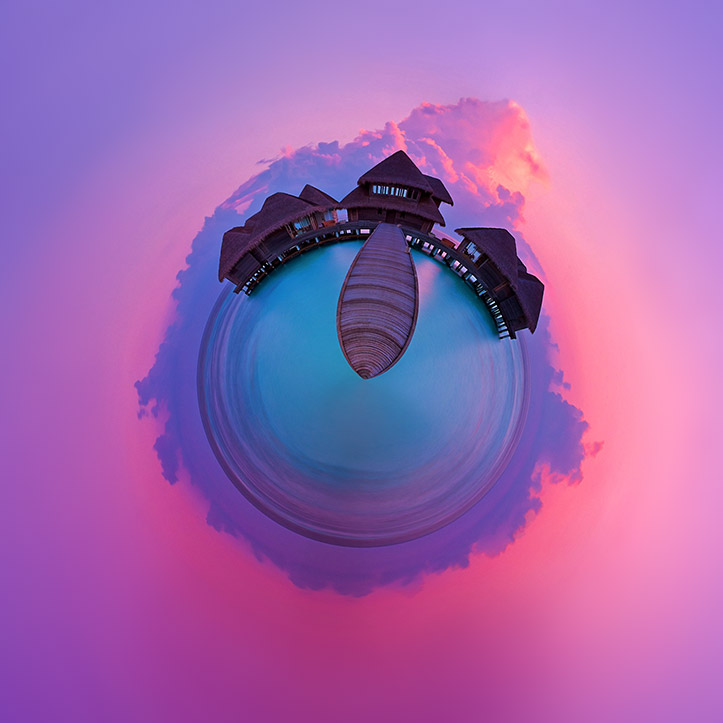 So, photographically, are they the best quality or "perfect" images? Absolutely not. But they do give a cool new sense of looking down on the same scene that you normally see laid flat across your eyes. For that, just the simple act of giving us a different perspective, I think this is something that more people should try out…!
Now, to get back to relaxing 🙂