Hong Kong. The city where East truly meets West, and what an amazing recipe it has for a burst of culture and style.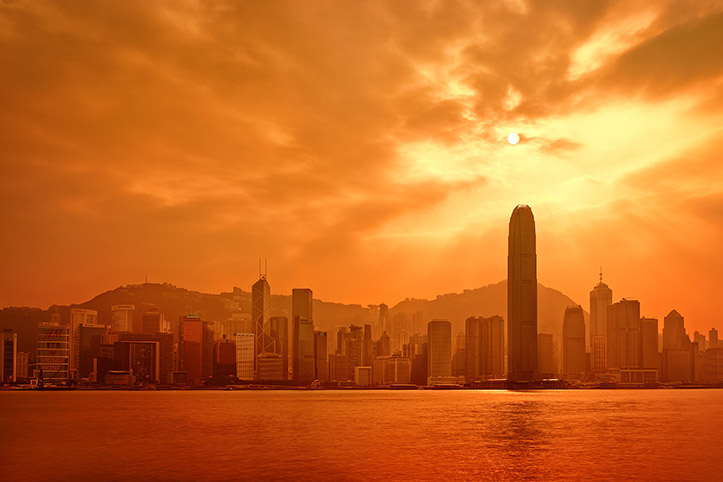 "Reach" – print available to buy now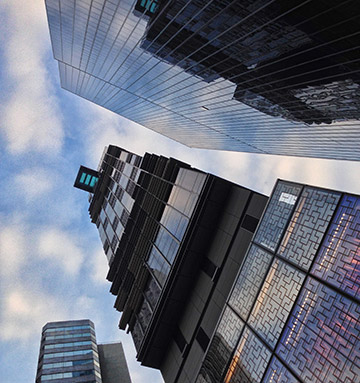 As a result of living in Shanghai, Hong Kong becomes easily accessible and such a Mecca for photography it simply can't be ignored (and the tax free purchases can't be sniffed at either 😉 ). Having spent some decent amounts of time in the city, it was starting to frustrate me that I didn't actually have any "cool shots" of Hong Kong itself – landscape or otherwise – so as an after-Christmas-present, I booked a quick weekend down to grab a few shots.
Added to that I managed to get a great deal on a new hotel on Hong Kong Island – the Hotel Indigo in Wan Chai – which, beyond its perfect location, has an AMAZING (yet concerning) swimming pool 30 floors up. For those who have a problem with heights, maybe stay out of the pool – from my perspective though, WOW!
First on the photo list? The "Symphony of Lights" show. Strangely, in all the times I've been to HK I've never once actually seen this show, so didn't know what to expect. At 8:00pm every night, Victoria Harbour is brought to life with a laser and light show, synchronised to music, aimed purely at the tourists visiting every day. The first night I was there was a bit of a let down due to cloud, but I watched it nonetheless.
However, the second night taught me two things: 1) a clear night makes all the difference, and 2) when you've seen it once, there's really not much to see the second time around!  Still, at least I got the classic tourist shot. It's nothing special, to my eye, but it was on my list – tick 🙂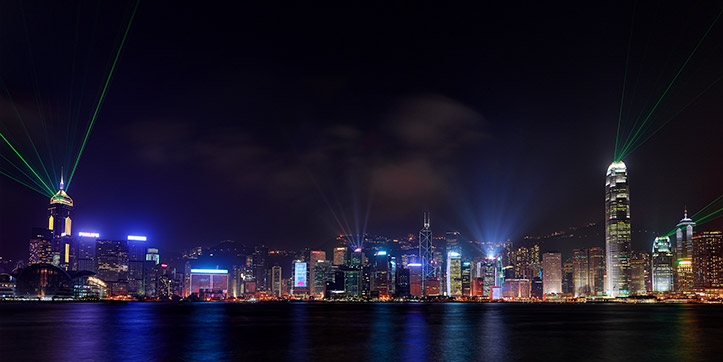 So – with that "off the list", it was time to take my "big camera" to two places I've been many times – "The Peak" (looking down over Victoria Harbour) and then back out over to Tsim Sha Tsui for sunset in winter (as the sun drops over the hills). The shot at the top of this post was actually one of the last shots I took before leaving for the airport – what had been a moment of misery (as the clouds rolled back in, obscuring the sun) turned into a brilliant picture, one which I couldn't have predicted or planned in a million years! 🙂

The Peak was a different matter – this is tourist hell. Setting up a tripod here is near-on impossible given the sheer numbers of people who come up for that first view of the night lights below. It is an absolutely amazing view, so you can see why thousands of people head there (including myself!) but getting a 15 second exposure was clearly going to prove difficult. Luckily, I had my Giottos tripod with me, which allows me to extend the head-arm at a tangent, over the edge of the observation deck.
Now, suspending over $55,000 of camera and lens over the edge of an observation deck is probably one of the most stupid decisions I've made in my life, BUT it did the job – I got the shot! As the city came to life below, the forest started to join with brief glimpses of "fire" bursting through the trees. This really is where you can see Hong Kong as the cauldron of city life that it truly is – and it's an incredible sight 🙂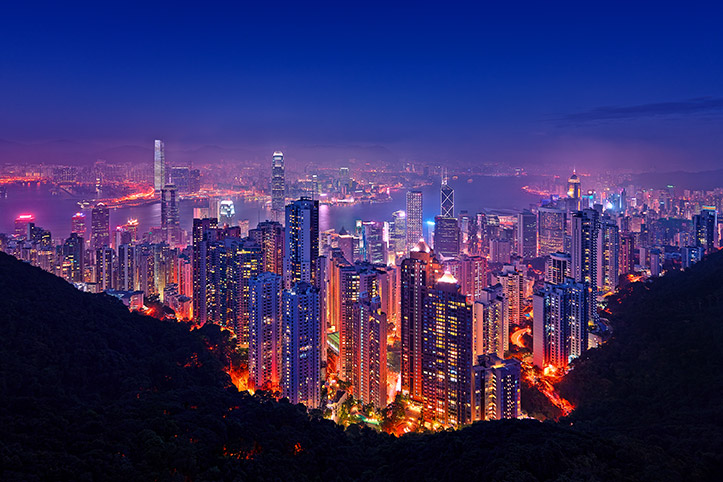 "The Cauldron" – print available to buy now
With memory card and bags all packed up, I headed to the airport.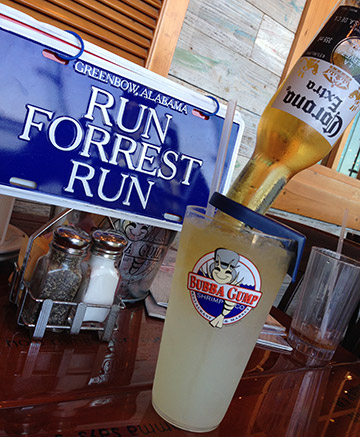 I will always have a strange relationship with Hong Kong. It's humid, WAY too tightly packed in, crazy, and manic – but for all those reasons, I love the place. There's an excitement in the city that you don't experience anywhere else.
Of course, Shanghai has all the lights, glitz and glamour it needs to compete with Hong Kong but there's something truly special about this place – it truly is a place where East and West don't just meet, they combine.
So was the photography my highlight of this trip? Well, in part, of course – the trip was specifically to get shots of the skyline, the vibrance of the city and the night sky.
I think there's a lot more to shoot (including a lot of street scenes that I didn't even touch on during this visit) and so it will remain a destination for me and my camera for a long time to come. But something else did manage to stick in my mind just as vibrantly – for an entirely different reason…
Meet Bubba Gump restaurant's take on a Margarita – one that tops itself up with an entire bottle of Corona as you drink it! THIS was the ingredient which I'm sure helped me capture my shot from The Peak that evening with such clarity 😉