Well, that wasn't a bad little "haul" – 6 images credited in this year's Epson Pano Awards 2015 🙂

On the list of award-winning images, some of my favourites: "Alone", gaining a silver award, along with "Reveal" from New Zealand, "Bonsai" from California, "Settle" from New Zealand, "The Morning After" from Sydney and "Financial Freedom" from New York. I guess that makes it a truly International spread of awards, and adds to some of the fantastic exposure that a range of these images have already received.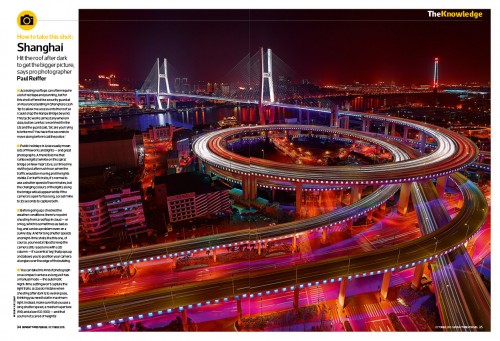 Further to that, although it seems I managed to miss getting my hands on a real copy, my quick "how it was shot" for Over The Rainbow appeared in this month's edition of the Sunday Times Travel Magazine.
As one of my best-selling limited edition prints (and also holding the prestigious honour of being printed in very large format on my own living room wall!) it's fantastic to see it in the hands of more people in their double-page-spread.
This same image was featured in the Royal Photographic Society's print exhibition held at the Royal Albert Hall as well as winning the "International Year of Light 2015" photo contest.
Sadly, I didn't get back to the UK fast enough to grab a copy, but hey – the digital version still looks just as good 🙂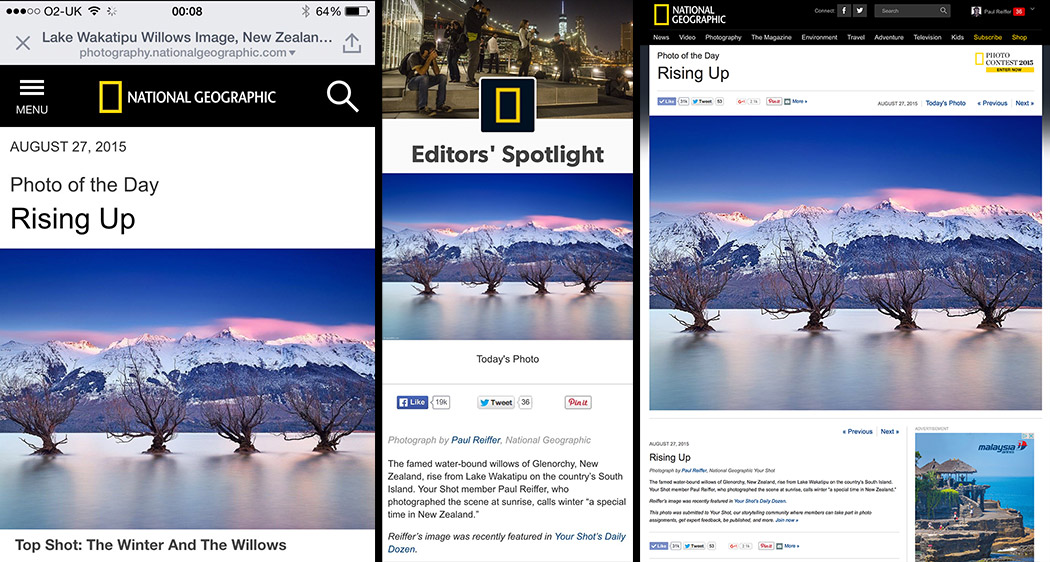 Looking back a month or two, it's also great to see my Glenorchy Willow tree image "Rising up" gaining attention through National Geographic's "Photo of the Day". Soon available to buy as a limited edition print, this shot is rapidly becoming one of my personal favourites too (especially when I think back to how I managed to capture it!) 
And of course, this is a great time to have these images featured as the latest 2016 workshops are now being released – for those who want to come along and capture views just like these!