alone
your fine art print:
Captured in Lake Wanaka, New Zealand
100 Limited Edition Prints
5 Artist Proof Prints
Handcrafted in London, England
Worldwide Shipping Included
choose your style:
about this limited edition photograph:
"That Tree" – so often photographed by visitors to Lake Wanaka on New Zealand's South Island, I'd arrived hoping to get something a little bit different.
I guess I succeeded in that, but for a very different reason than what I had been expecting as we drove over the mountain passes from Queenstown to get to the right spot on the lakefront. As we arrived, the image I had in my head disappeared completely as a thick creamy haze enveloped the entire scene, making the Southern Alps almost invisible in the background. Coupled with the constantly moving birds who call this tree home and a higher lake level than normal, my hopes weren't too high.
But as the sun dropped further across the mountains, the scene began to change. The tree lone now in silhouette, the mountains now visible through the moist air in deep and distant layers and the birds (remarkably) holding still just long enough for me to capture this over 60 seconds before the light fell away completely. I couldn't have imagined a more peaceful and quiet scene to capture that night; the only sound for miles around being the simple click of my shutter.
Location: Lake Wanaka, New Zealand
Sizes available up to 3m / 10ft – for custom sizing, please contact the studio
Each print we deliver is a hand-signed Limited Edition (of 100) or Artist's Proof (of 5) version. Because you're getting a true work of art, you'll also receive a secure certificate of authenticity and individual edition number.
We use the best medium format camera systems in the entire world and print every image on specialist silver metal halide paper - meaning what you see in real life is exactly what you get to hang on your wall.
Your print is put through a rigorous set of quality control standards long before we ever ship it to your front door. We only create gallery-quality images, and you'll receive your print in perfect condition with a lifetime guarantee.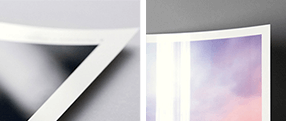 Our premium silver halide archival prints are produced on a unique gallery paper that delivers unsurpassed levels of brightness and vibrance, along with industry-leading levels of fine detail to appreciate from any angle over many years to come.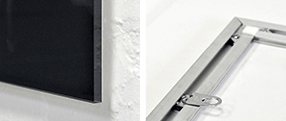 The ultimate in modern display technology, our diamond-cut acrylic prints are backed with a contemporary solid aluminium floating frame, handmade in exactly the same way as our own gallery displays for a vibrant and clean look in any space.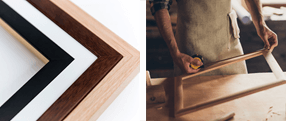 Hand-made in London, our bespoke frame options allow you to display your limited edition print in your own unique style. From solid wood traditional frames to contemporary shapes and materials, contact us for a custom quote.
Nature doesn't mass-produce its jaw-dropping wonders.
---
get in touch for custom print orders:
Paul's exclusive limited edition fine art prints can be produced in a variety of bespoke sizes and specifications, along with custom framing options to suit your needs. To further discuss your exact requirements, please get in touch using the form below:
---