the morning after
print info:

 

 120 second exposure

 

 f/9 aperture

 

 ISO 35

100 limited edition prints

5 artist's proofs

free worldwide shipping

build your custom print:
Paul says…
When it comes to early morning photography, jet-lag and screwing up your body clock by having a "mid afternoon nap" can really help!
Having spent a fantastic (summery) Christmas Day in Sydney, I found I couldn't sleep at all the following night, so at 4:00am I decided enough was enough. I got up, cleaned my filters, and headed down to The Rocks to see if there might be a cool sunrise.
It didn't look good – clouds were getting thicker and the forecast was for rain later in the day. It turns out I picked the right morning though, not only did we get some lovely colour in the sky, but the fact it was the day after Christmas meant the early morning ferries weren't operating so frequently. Normally, images of the Sydney Opera House are plagued by moving water – I'd accidentally managed to get the one day of the year when Circular Quay was actually quiet in the morning.
For some, Boxing Day is the day to lay in bed until lunchtime and nurse a hangover. Granted, I didn't completely escape the hangover, but I must say I'm glad I dealt with it at the side of the harbour instead of missing this amazing view that morning!
Location: Sydney, Australia
Sizes available up to 3m / 10ft – for custom sizing, please contact the studio
About your fine art print:
Each print we deliver is a hand-signed Limited Edition (of 100) or Artist's Proof (of 5) version. Because you're getting a true work of art, you'll also receive a secure certificate of authenticity and individual edition number.
We use the best medium format camera systems in the entire world and print every image on specialist silver metal halide paper - meaning what you see in real life is exactly what you get to hang on your wall.
Your print is put through a rigorous set of quality control standards long before we ever ship it to your front door. We only create gallery-quality images, and you'll receive your print in perfect condition with a lifetime guarantee.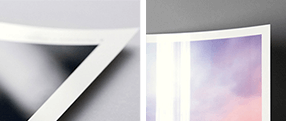 Our premium silver halide archival prints are produced on a unique gallery paper that delivers unsurpassed levels of brightness and vibrance, along with industry-leading levels of detail to appreciate from any angle.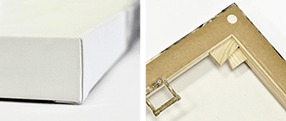 Hand-made in London, our pro canvas prints are strong, rigid and designed to show your artwork at its very best. With side colour choices and wraps, our canvases can fit into any style of room.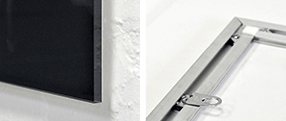 The ultimate in modern framing, our diamond-cut acrylic prints are backed with a contemporary aluminium floating frame, handmade in exactly the same way as our own gallery displays.
Nature doesn't mass-produce its jaw-dropping wonders.