bonsai
your fine art print:
Captured in Lake Tahoe, California, USA
100 Limited Edition Prints
5 Artist Proof Prints
Handcrafted in London, England
Worldwide Shipping Included
choose your style:
about this limited edition photograph:
I keep forgetting my own advice – remember that when sliding down a sand-covered steep bank for a sunset shoot, you'll have to climb back up again in the dark! This time, however, at least we had red torches 😉
Arriving into Lake Tahoe, spanning across California and Nevada, my heart sank a little: Rain. Thick dark clouds overhead with rain constantly hitting the car. However, the wind was blowing pretty hard, and we could see a small patch of brightness on the horizon to the north shore. Waiting it out for 30 minutes, it was "now or never" time as the light began to fall.
This was a new location for me, and one I'd only "scouted" on satellite images before now. Luckily, it's not too hard to find or get to (although a little harder to get back from!) and the gamble paid off. While the sun itself was obscured a little, the reds and pinks in the sky came to life shortly after it hit the horizon and the clear, still, water gave me a shot which is just full of detail, texture and interest. Those little trees that live on the rock out there have surely earned the right to call themselves bonsai trees by now…
Location: Lake Tahoe, California / Nevada
Sizes available up to 3m / 10ft – for custom sizing, please contact the studio
Each print we deliver is a hand-signed Limited Edition (of 100) or Artist's Proof (of 5) version. Because you're getting a true work of art, you'll also receive a secure certificate of authenticity and individual edition number.
We use the best medium format camera systems in the entire world and print every image on specialist silver metal halide paper - meaning what you see in real life is exactly what you get to hang on your wall.
Your print is put through a rigorous set of quality control standards long before we ever ship it to your front door. We only create gallery-quality images, and you'll receive your print in perfect condition with a lifetime guarantee.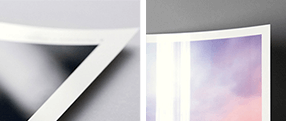 Our premium silver halide archival prints are produced on a unique gallery paper that delivers unsurpassed levels of brightness and vibrance, along with industry-leading levels of fine detail to appreciate from any angle over many years to come.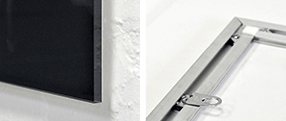 The ultimate in modern display technology, our diamond-cut acrylic prints are backed with a contemporary solid aluminium floating frame, handmade in exactly the same way as our own gallery displays for a vibrant and clean look in any space.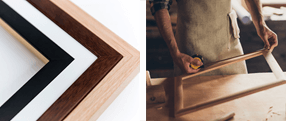 Hand-made in London, our bespoke frame options allow you to display your limited edition print in your own unique style. From solid wood traditional frames to contemporary shapes and materials, contact us for a custom quote.
Nature doesn't mass-produce its jaw-dropping wonders.
---
get in touch for custom print orders:
Paul's exclusive limited edition fine art prints can be produced in a variety of bespoke sizes and specifications, along with custom framing options to suit your needs. To further discuss your exact requirements, please get in touch using the form below:
---