California – The "Golden State" for so many reasons!
One of Paul's personal favourites – California, USA – and it has so much to offer that even a month-long photographic journey couldn't really do this amazing place justice without an expert guide.
With access to the latest Phase One equipment through our partnership with PODAS, you'll also have the opportunity to capture these amazing locations with the pinnacle of image quality in the ultimate camera system.
We've picked some of the most amazing spots, viewpoints and vistas and pulled them together into an true 6 day "California Road Trip".
Starting in the party-capital of the USA, Las Vegas, we'll head straight into one of the most dramatic scenes you can find in California – Death Valley; not only one of the hottest, but also one of the driest and harshest environments in the world – but a true photographic treat.
Keeping with the other-worldly theme, we'll then head north to Mono Lake, where storms and sunrises combine over the ancient "tufa", allowing us to capture some truly iconic images during the two days we'll be in the area. Continuing on through the wonder of Lake Tahoe, we'll eventually head west, following the gold-trail to the wonderful city of San Francisco. Here, we'll be exploring the combination of landscape, cityscape and seascape together (sometimes all in the same shot).
Many of Paul's early images came as a result of the extensive time he spent in San Francisco, and California's charm still ensures he visits frequently. Using his knowledge and hands-on tuition, you can be sure to capture the finest views of these stunning highlights in a way that represents the best of your abilities. 


6 Day Workshop – Locations
Our starting point will be Las Vegas.
From there, expect to be travelling through some of California's most amazing landscapes, as we take stops in Death Valley, Mono Lake, Lake Tahoe and then on to the iconic skyline of San Francisco. From arid desert to snow-capped mountains, we'll be taking the opportunity to capture the full spectrum of landscape styles as we travel from one side of the Golden State to the other. With a mix of sunset, sunrise and night shooting, we'll be experimenting with different setups as well as involving everyone in the planning process and working on post-processing techniques during the day.
all-inclusive workshop details
dates

 
13 – 18 September 2018

 

fitness level

 

low/moderate

 

climate

 

mixed, 5-25° C

 

recommended equipment

 
tripod, range of filters, remote shutter release
see FAQ for required items
 

accommodation

 

included throughout

 

included

 
air-conditioned ground transportation
accommodation throughout
breakfast, lunch and dinner
drinks (incl. alcoholic beverages with dinner)
snacks en-route each day
tuition throughout the day
price

 
£5095 (single)
£4645 (couple/friends sharing)
 

experience level

 

intermediate

 

clothing

 

mix of warm layers, walking shoes, insulated coat

 

group size

 
max 4

 

transport

 

included, for all shoot locations

 

extras

 
items of a personal nature
clothing
personal insurance
required travel documentation & visas
flights/transit to the workshop location

all our workshops feature:
our partnership with Phase One: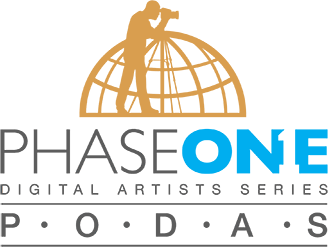 The ultimate in image quality, from the ultimate camera system – through our special partnership with Phase One's Digital Artist Series, you have the unique opportunity to shoot using the most advanced medium format camera system in the world.
For a small additional charge, participants will receive their own Phase One XF camera, ultra-high resolution medium format digital back and a selection of the latest lenses to make use of throughout the workshop – capturing incredible details in photographs which deliver world-leading resolution and image quality.
Alongside Paul, those taking advantage of the Phase One upgrade will be guided by technical experts and direct support from Phase One – with hints, tips and step-by-step assistance to get the best out of this amazing camera system.
how to book


Click here to book your place now. All bookings are subject to our standard terms and conditions.
Any questions?
Click here to access our handy "FAQ" page for more information about the workshop 🙂