luxury photographic adventures in beijing
From ancient history to modern cityscapes - Welcome to your tailor-made photography workshop in Beijing, the capital city of China.
With easy access to the magnificence of the Great Wall of China - this is an amazing opportunity to mix stunning rooftop shots from a modern metropolis with ancient ruins, temples and monuments that span thousands of years of the past. Working directly with Paul, before, during and after your journey throughout this amazing city and its surroundings, you'll be treated to stunning locations, amazing experiences and down-to-earth photographic tuition which will ensure you capture both fine art prints that you'll be proud to display for all to see, as well as memories that will last a lifetime.
Staying in luxury accommodation in the heart of the city, we'll incorporate rooftops, landscapes, and cityscape photography into your custom workshop itinerary, delivering a portfolio of your own stunning images that will be truly unique and special to you.
highlights
explore the Great Wall of China at sunrise
capture the city from some of its tallest buildings
amazing up-close shots of Chinese landmarks and architecture
visit the historic 2008 Olympic park
street photography that captures the ancient cultures that still exist
explore the temples and forbidden city
photograph some of the most unique modern architecture in the world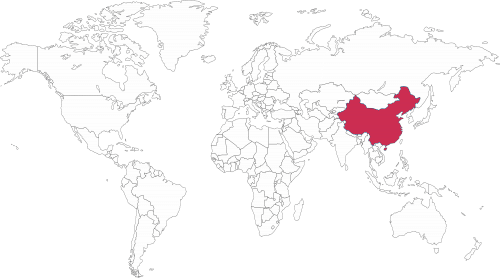 location examples
Mutianyu Great Wall
China World Summit
Temple of Heaven
Forbidden City
Rooftop Sunsets
Olympic Park
Tiananmen Square
activity level & climate
most locations are within a 10 minute walk from the car
hiking the Great Wall is a 45 minute uphill climb in the dark
street photography may require 2-3 hours of slow walking
downtown and rooftop locations are less than a 3 storey climb by foot
summer climate: 72°F - 93°F / 22°C - 34°C
winter climate: 14°F - 36°F / -10°C - 2°C
accommodation & transport
5 star accommodation in the heart of Beijing
exclusive club lounge access provided as standard
air-conditioned vehicles with english-speaking drivers
transport provided from start to finish of the workshop
dining options
daily hotel breakfasts included
on-location lunches at great local food hotspots
top-rated restaurants for dinner
snacks and drinks provided throughout the day
alcoholic beverages included with dinner
bespoke workshops
Learn from the best, with one-to-one photographic tuition and post-processing advice throughout, along with access to the latest equipment.
best locations
You're in control of where you want to shoot, using Paul's extensive local knowledge to deliver unique options and locations.
all-inclusive pricing
With no added-extras and luxury accommodation, you can concentrate on what you do best : taking great photographs.
ask us about booking
We'd love to hear from you and understand your plans.
With workshop destinations and budgets to suit all levels of photographer, we're sure there's something special we can design around your individual needs.
To get in touch, or make a booking, please feel free to email workshops@paulreiffer.com or use the form here to send us a message:

our partnership with Phase One:
The ultimate in image quality, from the ultimate camera system - through our special partnership with Phase One's Digital Artist Series, you have the unique opportunity to shoot using the most advanced medium format camera system in the world.
For a small additional charge, participants will receive their own Phase One XF camera, ultra-high resolution medium format digital back and a selection of the latest lenses to make use of throughout the workshop - capturing incredible details in photographs which deliver world-leading resolution and image quality.
Alongside Paul, those taking advantage of the Phase One upgrade will be guided by technical experts and direct support from Phase One - with hints, tips and step-by-step assistance to get the best out of this amazing camera system.