luxury photographic adventures in death valley
Welcome to your tailor-made photography workshop in one of the hottest and lowest photographic locations on earth, Death Valley, California.
With ground temperatures soaring to over 200°F at times, standing 282ft below sea level in salt flats and then up to 11,000ft on top of mountains, this is about as extreme as landscapes can get. Surrounded by rock formations unlike anywhere else on the planet, dry lakes filled with stunning patterns and natural shapes, finished with dark skies all around at night, this truly is a unique place to capture. Working directly with Paul, before, during and after your journey across this incredible part of America, you'll be treated to stunning locations, amazing experiences and down-to-earth photographic tuition which will ensure you capture both fine art prints that you'll be proud to display for all to see, as well as memories that will last a lifetime.
Staying in luxury accommodation up-close to our shoot locations, we'll incorporate landscape, panoramic, long exposure and night photography into your custom workshop itinerary, delivering a portfolio of your own stunning images that will be truly unique and special to you.
highlights
shoot the salt flats below sea level
capture the mysterious rocks of the racetrack
4x4 adventure across the valley
explore the mesquite sand dunes
private aerial shoot by helicopter
dark sky astro-photography at night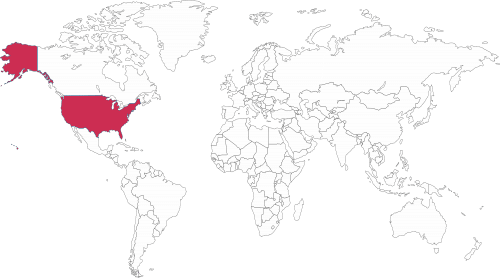 location examples
Mesquite Flats
Badwater Basin
Zabriskie Point
Dantes View
The Racetrack
Devil's Golf Course
Panamint Dunes
activity level & climate
most locations are within a 20 minute walk from the car
most locations are exposed, meaning high levels of heat and sun - sunblock is a must
wind protection for eyes is required in some sandy locations
some trekking across uneven surfaces will be necessary
extra clothes are recommended to change in to each evening
summer climate: 89°F - 117°F / 31°C - 47°C
winter climate: 37°F - 63°F / 3°C - 17°C
accommodation & transport
top rated luxury accommodation at the heart of the National Park
amazing facilities, including spa and pool, in the middle of the desert
prime location for night-shooting of the galaxy above
climate-controlled 4x4 Jeeps and SUV trucks
transport provided from start to finish of the workshop
dining options
daily hotel breakfasts included
on-location lunches at great local food hotspots
top rated restaurants for dinner, including those further outside the park
snacks and drinks provided throughout the day
alcoholic beverages included with dinner
bespoke workshops
Learn from the best, with one-to-one photographic tuition and post-processing advice throughout, along with access to the latest equipment.
best locations
You're in control of where you want to shoot, using Paul's extensive local knowledge to deliver unique options and locations.
all-inclusive pricing
With no added-extras and luxury accommodation, you can concentrate on what you do best : taking great photographs.
ask us about booking
We'd love to hear from you and understand your plans.
With workshop destinations and budgets to suit all levels of photographer, we're sure there's something special we can design around your individual needs.
To get in touch, or make a booking, please feel free to email workshops@paulreiffer.com or use the form here to send us a message:

our partnership with Phase One:
The ultimate in image quality, from the ultimate camera system - through our special partnership with Phase One's Digital Artist Series, you have the unique opportunity to shoot using the most advanced medium format camera system in the world.
For a small additional charge, participants will receive their own Phase One XF camera, ultra-high resolution medium format digital back and a selection of the latest lenses to make use of throughout the workshop - capturing incredible details in photographs which deliver world-leading resolution and image quality.
Alongside Paul, those taking advantage of the Phase One upgrade will be guided by technical experts and direct support from Phase One - with hints, tips and step-by-step assistance to get the best out of this amazing camera system.