luxury photographic adventures in new york city
Welcome to your tailor-made cityscape photography workshop in the big apple: Manhattan - the city that genuinely never sleeps.
With its unique blend of art-deco historic buildings, alongside huge steel and glass towers, New York really is a cityscape and street photographer's dream. Countless vantage points, from down low, high above the streets and in up in the sky above provide us with unending opportunities to capture the electricity of this 24/7 city. Working directly with Paul, before, during and after your journey throughout this incredible city, you'll be treated to stunning locations, amazing experiences and down-to-earth photographic tuition which will ensure you capture both fine art prints that you'll be proud to display for all to see, as well as memories that will last a lifetime.
Staying in luxury accommodation in the heart of the action, we can incorporate landscape, aerial, cityscape and street photography into one custom workshop itinerary, delivering a portfolio of your own stunning images that will be truly unique and special to you.
highlights
capture the big apple from above, below and within the city
private aerial photography tour over Manhattan
shoot sunset and sunrise from New York's iconic buildings
exclusive rooftop access for photographing midtown
explore the neighbouring viewpoints of Hoboken and Brooklyn
capture a mix of historic and ultra-modern buildings
street photography scenes unlike any other city on earth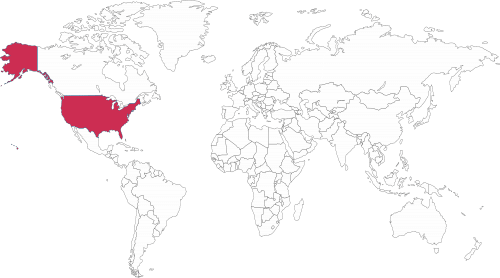 location examples
helicopter shoot over Manhattan
Midtown Rooftops
Grand Central
Empire State Building
New Jersey jetties
Brooklyn
activity level & climate
most locations are within a 10 minute walk from the car
some rooftop locations will require up to 5 storeys of stair climb
helicopter shoot requires a maximum weight of 320lbs / 145kg per person
day walks through the city will be on flat ground, for up to 2 hours
not all locations will be suitable for those with vertigo/claustrophobia
summer climate: 70°F - 90°F / 21°C - 32°C
winter climate: 19°F - 39°F / -7°C - 4°C
accommodation & transport
5-star accommodation in the heart of the city
exclusive club lounge access with snacks, drinks and working areas throughout
midtown location, close to all services and easy access to cars required for shoots
climate-controlled luxury vehicle transportation
transport provided from start to finish of the workshop
dining options
daily hotel breakfast included
on-location lunches at great local food hotspots
top-rated restaurants for dinner
snacks and drinks provided throughout the day
alcoholic beverages included with dinner
bespoke workshops
Learn from the best, with one-to-one photographic tuition and post-processing advice throughout, along with access to the latest equipment.
best locations
You're in control of where you want to shoot, using Paul's extensive local knowledge to deliver unique options and locations.
all-inclusive pricing
With no added-extras and luxury accommodation, you can concentrate on what you do best : taking great photographs.
ask us about booking
We'd love to hear from you and understand your plans.
With workshop destinations and budgets to suit all levels of photographer, we're sure there's something special we can design around your individual needs.
To get in touch, or make a booking, please feel free to email workshops@paulreiffer.com or use the form here to send us a message:

our partnership with Phase One:
The ultimate in image quality, from the ultimate camera system - through our special partnership with Phase One's Digital Artist Series, you have the unique opportunity to shoot using the most advanced medium format camera system in the world.
For a small additional charge, participants will receive their own Phase One XF camera, ultra-high resolution medium format digital back and a selection of the latest lenses to make use of throughout the workshop - capturing incredible details in photographs which deliver world-leading resolution and image quality.
Alongside Paul, those taking advantage of the Phase One upgrade will be guided by technical experts and direct support from Phase One - with hints, tips and step-by-step assistance to get the best out of this amazing camera system.