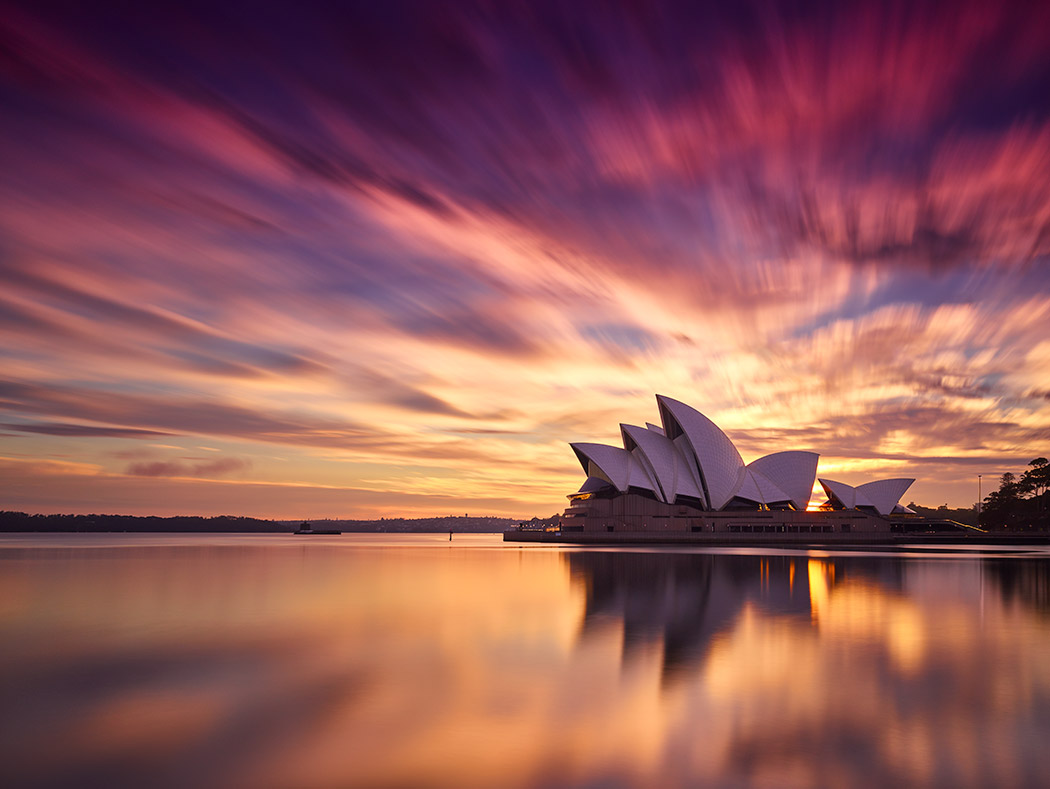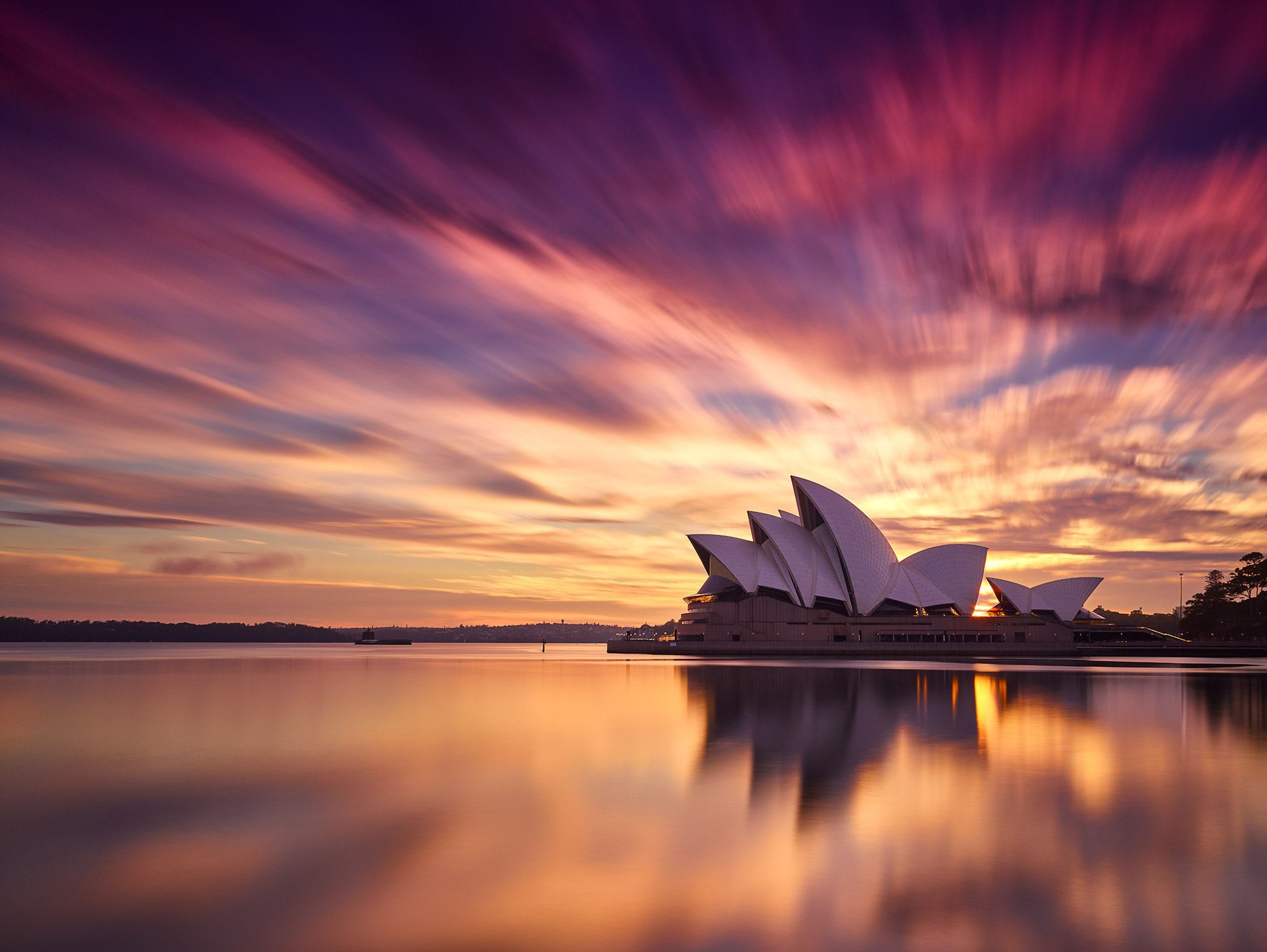 I'm rapidly becoming a huge fan of Sydney. This was the first place I ever visited in Australia, and while there are obviously many more beautiful places across the country to see, Sydney will always be the place that impressed me first. My visit earlier in 2014 gave me the chance to shoot some unique (lucky!) images of the Opera House at sunrise as well as overnight during Chinese New Year – but this time, my trip dates included the world-famous New Year's Eve fireworks and the chance to shoot the city from above.
Capturing the first shot at sunrise the day after Christmas was not as difficult as I thought it might be. For some reason, my Christmas Day after-meal "nap" (we all eat too much, right?) had completely screwed up my body clock, so heading down to The Rocks at 4:30am was no issue after not going to bed in the first place! The challenge was going to be getting access to the most impressive view of the city at night – from the top of the Shangri-La Sydney hotel 😉

Now before anyone gets too excited, there are a couple of things to bear in mind with the Shangri-La:
First, access to the roof is NOT normally possible. This was a one-off event, and I'm hugely grateful to the guys there for the massive amounts of co-ordination effort put in to make it happen. They do not allow access up there at other times, for both safety as well as security purposes, so please don't be inundating them with requests!
Second, the view you get is almost identical to the scenes you can witness from one of three places within the hotel – "Blu" bar on the top floor, "Altitude" restaurant – one of the finest in Sydney, and their "Horizon Club" lounge for guests staying in higher-end rooms. On a positive, it's a lot less windy inside and you can watch the view with a glass of wine in-hand 😉
But this was a one-off opportunity to photograph the city without glass and reflection from even higher up with an unobstructed view; an opportunity I couldn't afford to let pass me by. The result…?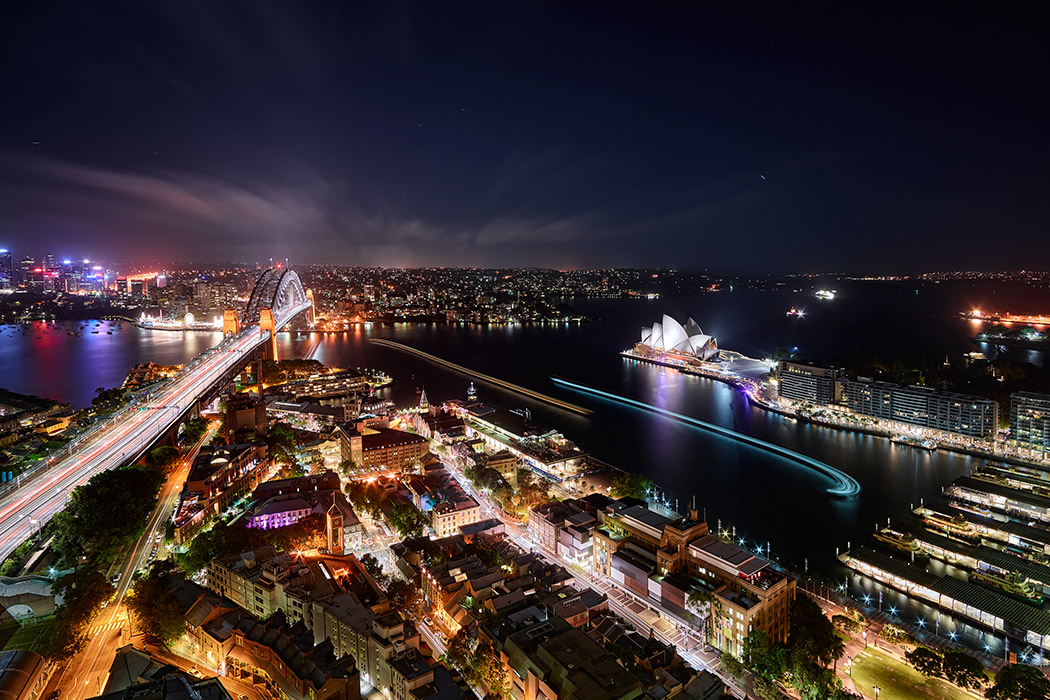 I love this shot, and feel privileged to have been able to take it. Some try to avoid the boats coming and going around Circular Quay below (and I have a "boat-free" shot also) but for me, it would be a shame to ignore them. They bring the energy and movement to the city that relies on ferries as part of daily transport. In the high-res version of this file, the details are incredible – and I get lost exploring every corner of the image as it captured daily life carrying on below as I shot. So, a huge thank you to the security, management and marketing team for making it happen!
The rest of the harbour? Well, last time, I got unlucky with the weather on a couple of days – this time, the reverse. Days that were planned to be stormy were actually OK, and while frustrating when the "perfect" night sky didn't appear on one occasion, it still held out well enough to let me capture some of the views I'd missed before…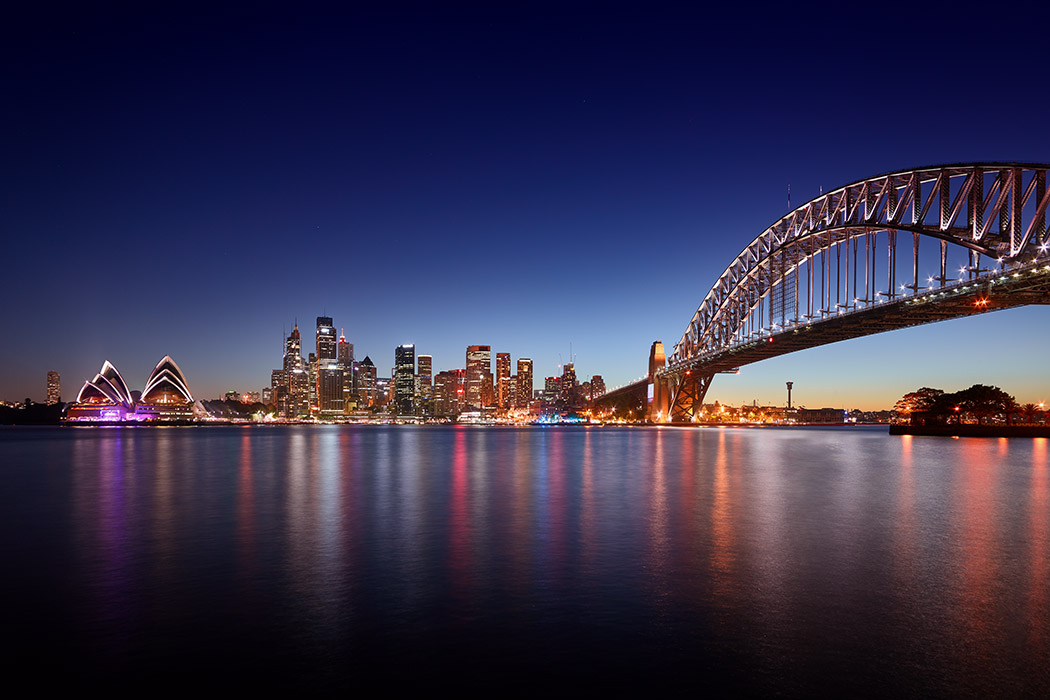 That skyline, taken from (thankfully, due to government policy) publicly accessible land is a special one for me now. For such a big city on the world's stage, it really is a small town compared to places like Shanghai – and that's part of Sydney's appeal.
Walk just a little further West from that point and you'll find yourself under the famous Sydney Harbour Bridge. Such a grand sight, from above, below or across the water – it frames the Sydney Opera House perfectly in the background.

Of course, capturing sunsets and night images can take its toll – the cityscape images took around 2 hours of "waiting" to get both the sunshine shot as well as the night sky, but this time I wasn't going home with an empty memory card! I'll release the sunset shots at a later date, but even the night shots on their own made the effort worth it.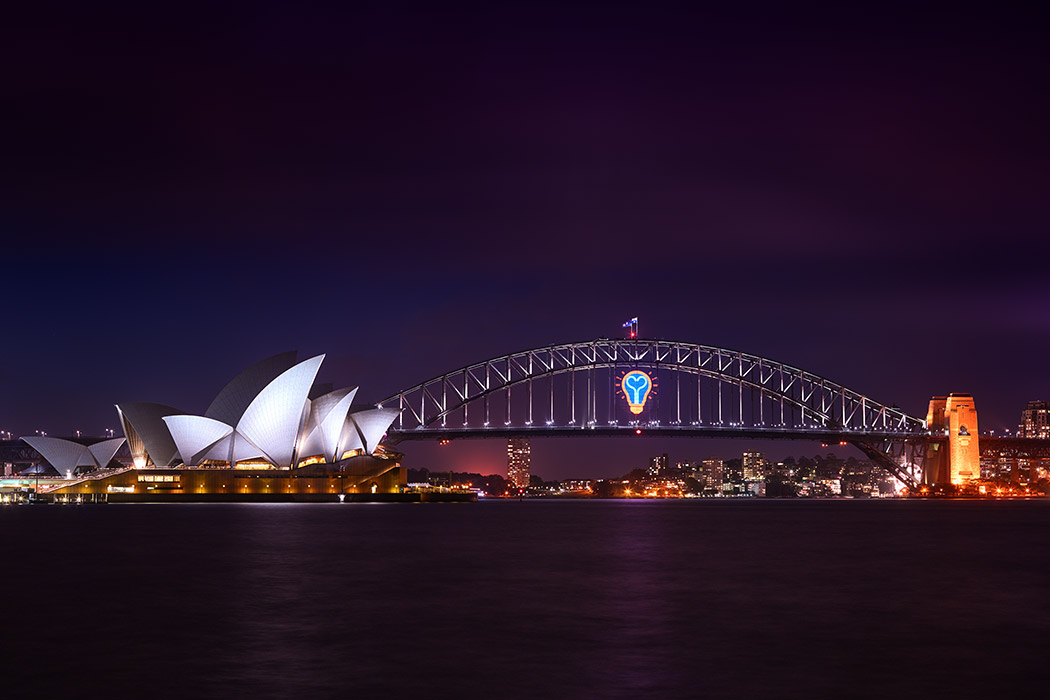 Then we have the "classic view" from Mrs Macquaries Chair/Point – and a little surprise for me on New Year's Day. The LED screen that Sydney use for shows in the middle of the bridge had become an animated lightbulb in honour of 2015 being the "International Year of Light" – the very same occasion from which my image of Shanghai had managed to take first prize in their photo contest last month!  Small world 😉
So there we have it. More images to come soon, but wow – what a fantastic city and skyline.