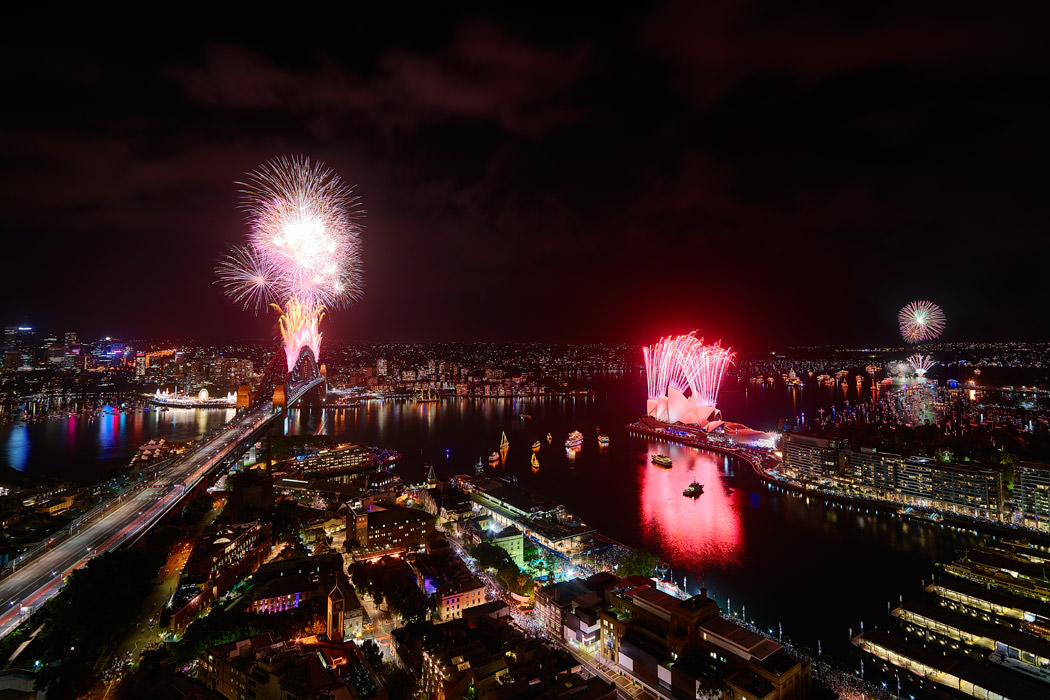 What an amazing view – and what a privilege to be able to photograph it during a one-off event at such a special hotel location. I've always been a fan of the Shangri-La in Sydney, the views from the Horizon Club floor and Altitude/Blu Bar at the top of the hotel are simply the best panoramas you can get of the harbour.
But this was an unexpected (and very gratefully received) honour to be allowed up onto the roof itself to photograph the fireworks for New Year's Eve 2014 and celebrate the first day of 2015 in style.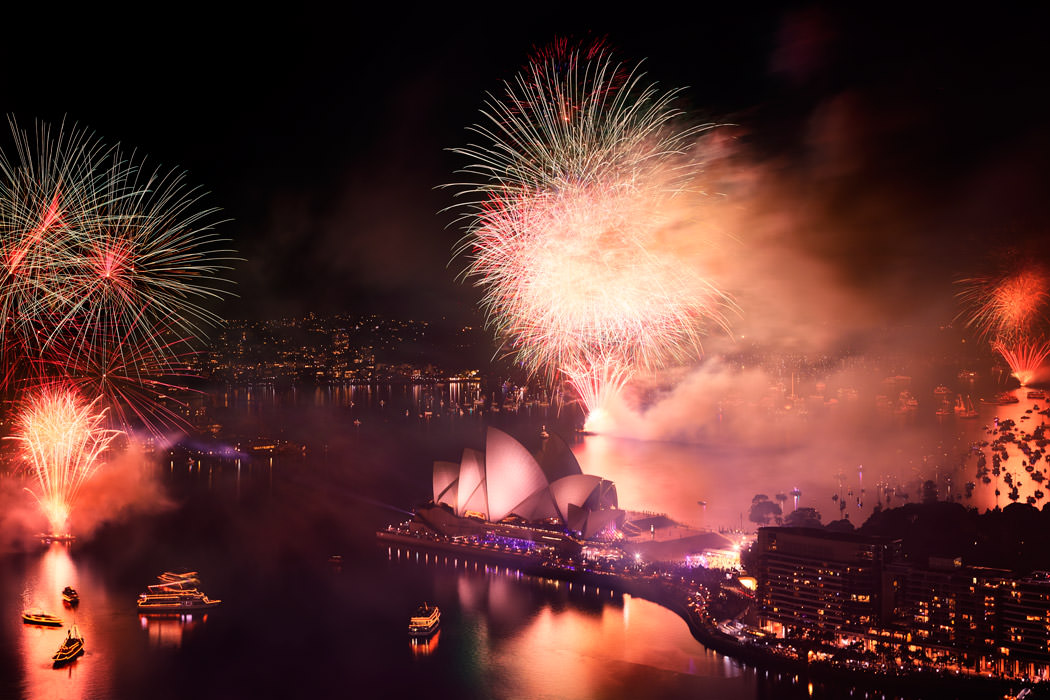 It's weird, growing upwatching Sydney hit the New Year (along with Auckland) way before we did "back home" in England and now I was here to see it for myself. We'd been warned about the smoke, and got a little unlucky last night as the wind direction did send most of it our way, but wow – what a show they put on across the city!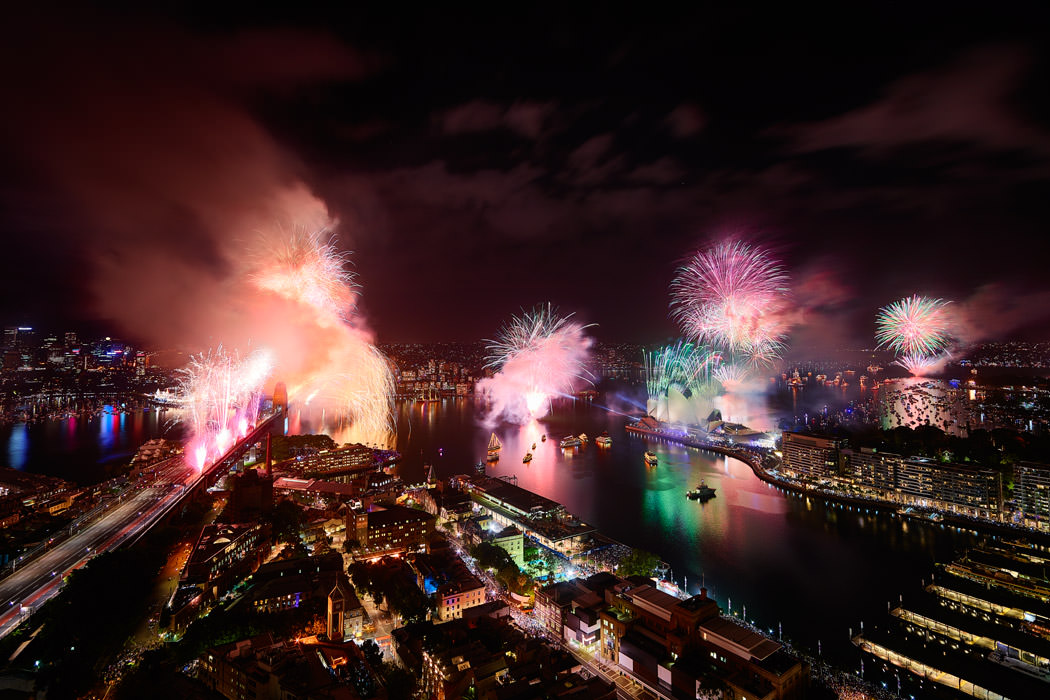 Spending some time in Sydney before NYE actually gave me a bit of an insight into what a big deal it is to people here too. Even days before, some photographers and spectators (around 95% Chinese!) had taken to setting up camp on the old concrete jetties of the north shore with sleeping bags, camping equipment and entertainment in order to secure their spot for free at one of the hundreds of vantage points across the city. Young and old, they defined their territory with clear markings and were there to protect it at all costs! I've never seen anything so crazy except for some of Apple's launches around the world! 😉
Even the Sydney Opera House had to build queuing lines around some of the groups in order to function. Despite security being on-site, there was no way these guys were moving…
Luckily, we had tickets to "Party At The House" at the Sydney Opera House for New Year's Eve – so all was going to be good. I hadn't actually planned to photograph the fireworks display either, but through a discussion with Shangri-La was lucky enough to be invited to their one-off event on the roof. For what it's worth, the party at the Opera House was good (if around 30% over-crowded), and it did give me a front-row ticket to the fireworks on the Harbour Bridge. The 9pm warmup show was great to watch from the Esplanade, champagne and canapés in-hand, but who could resist an exclusive offer to take my camera up to one of the best views in the city on such a special night?

What you don't see from the TV (or from one of the many vantage points around the harbour) is that there isn't actually just one firework display – there are around 10, all synchronised, for miles around the city. Choosing which shows to focus on was an issue I hadn't factored in, but when we made it to the rooftop – WOW – the answer was obvious…!

Yes, the smoke causes issues later on in the show, and sure – we weren't at the "party" at the Opera House for midnight, but this is the kind of view that you only get to see (let alone photograph) once in your life – and it really was a "wow".
Oh, one challenge with NYE firework shots – they're kind of time-sensitive. While you can't see it in that photo, there are actually glasses of champagne and wine on the table next to me as I filtered through the shots from upstairs quickly before heading back for a bit more of a celebration once the files were sent off!

And so here we are the morning after. Some parts of the world are still to even have their New Year – while I'm sat on the rooftop of the InterContinental in Sydney watching the city recover (quickly, I must say!) from a night of celebrations and look forward to another year of sunshine. 🙂
Happy New Year to everyone, and I hope 2015 turns out great for all!