into the blue
technical info:

 5 second exposure

 f/22 aperture

 ISO 35

100 limited edition prints

5 artist's proofs

choose:
Paul says…
My original plan for Lake Tahoe was to photograph only Emerald Bay, at sunset.
Having got that shot already, I took off around the lake to explore a bit more of the area – most of my previous visits had either been to see friends or go snowboarding on some of the amazing mountains there, so I'd never really taken the time to explore other areas around the lake.
Lake Tahoe is known for its crystal-blue waters and stunning panoramic scenery, but I wanted to get a shot with a pier or jetty in the foreground to add a bit more depth to the frame. The challenge is, from what I discovered that afternoon, almost all of the access to the lake itself is now private property.
Undeterred, I asked my friend Jenny for a bit of guidance – and she came up with a winner! There's a small state park called "Sugar Pine Point" which is also the home to the Ehrman Mansion. More importantly, however, it has a jetty and a stunning view of the lake.
Getting the shot when the entire view was clear of boats and people as well as keeping the camera still for a full 5 seconds in the wind was quite a challenge, but out of 4 shots taken this one came out just the way I wanted. Calm, clear, crystal waters are just calling out for you to jump "into the blue".
Location: Lake Tahoe, California, USA
Sizes available up to 3m / 10ft – for custom sizing, please contact the studio
About your fine art print:
Each print we deliver is a hand-signed Limited Edition (of 100) or Artist's Proof (of 5) version. Because you're getting a true work of art, you'll also receive a secure certificate of authenticity and individual edition number.
We use the best medium format camera systems in the entire world and print every image on specialist silver metal halide paper - meaning what you see in real life is exactly what you get to hang on your wall.
Your print is put through a rigorous set of quality control standards long before we ever ship it to your front door. We only create gallery-quality images, and you'll receive your print in perfect condition with a lifetime guarantee.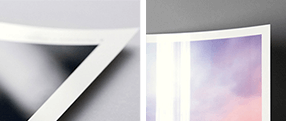 Our premium silver halide archival prints are produced on a unique gallery paper that delivers unsurpassed levels of brightness and vibrance, along with industry-leading levels of detail to appreciate from any angle.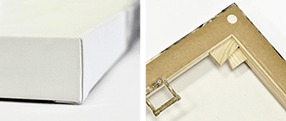 Hand-made in London, our pro canvas prints are strong, rigid and designed to show your artwork at its very best. With side colour choices and wraps, our canvases can fit into any style of room.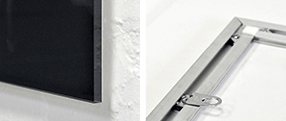 The ultimate in modern framing, our diamond-cut acrylic prints are backed with a contemporary aluminium floating frame, handmade in exactly the same way as our own gallery displays.
Nature doesn't mass-produce its jaw-dropping wonders.