dive in
print info:

 

2 second exposure

 

 f/25 aperture

 

 ISO 35

100 limited edition prints

5 artist's proofs

free worldwide shipping

build your custom print:
Paul says…
This has to be the most crystal clear, bright blue, expanse of water I've ever had the pleasure to stand before.
During a trip to shoot for an amazing retreat on the island, I got a bit of time to go exploring in a golf buggy with some of the guys there. It soon became apparent exactly why people save for so long to visit this paradise on earth. The reefs surrounding each of the islands that make up the Maldives are so full of life, the beaches coated in pure white sand and the water is constantly a pure topaz blue. Jetting out into the ocean, islands such as Huvafen have built features like this Floatation Pool (with extra salt) at the end of a walkway that just screams to every photographer "take my picture!"
…so I did.
I wanted to capture the motion of the sea, flowing back and forth, without disturbing the serenity of the location as a whole. My hope is that is exactly what you see in this picture; a view that really makes you want to dive in!
Location: Huvafen Fushi, Maldives
Sizes available up to 3m / 10ft – for custom sizing, please contact the studio
About your fine art print:
Each print we deliver is a hand-signed Limited Edition (of 100) or Artist's Proof (of 5) version. Because you're getting a true work of art, you'll also receive a secure certificate of authenticity and individual edition number.
We use the best medium format camera systems in the entire world and print every image on specialist silver metal halide paper - meaning what you see in real life is exactly what you get to hang on your wall.
Your print is put through a rigorous set of quality control standards long before we ever ship it to your front door. We only create gallery-quality images, and you'll receive your print in perfect condition with a lifetime guarantee.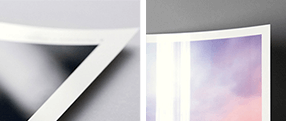 Our premium silver halide archival prints are produced on a unique gallery paper that delivers unsurpassed levels of brightness and vibrance, along with industry-leading levels of detail to appreciate from any angle.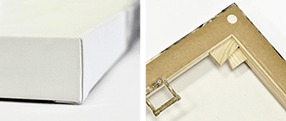 Hand-made in London, our pro canvas prints are strong, rigid and designed to show your artwork at its very best. With side colour choices and wraps, our canvases can fit into any style of room.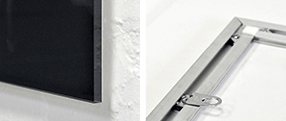 The ultimate in modern framing, our diamond-cut acrylic prints are backed with a contemporary aluminium floating frame, handmade in exactly the same way as our own gallery displays.
Nature doesn't mass-produce its jaw-dropping wonders.