Whenever I land into Las Vegas, the sheer ridiculousness of the city's scale and location always causes a little chuckle in my head.
Never is this more apparent than when you look out of a plane window at night to see The Strip in its full, illuminated, neon glory: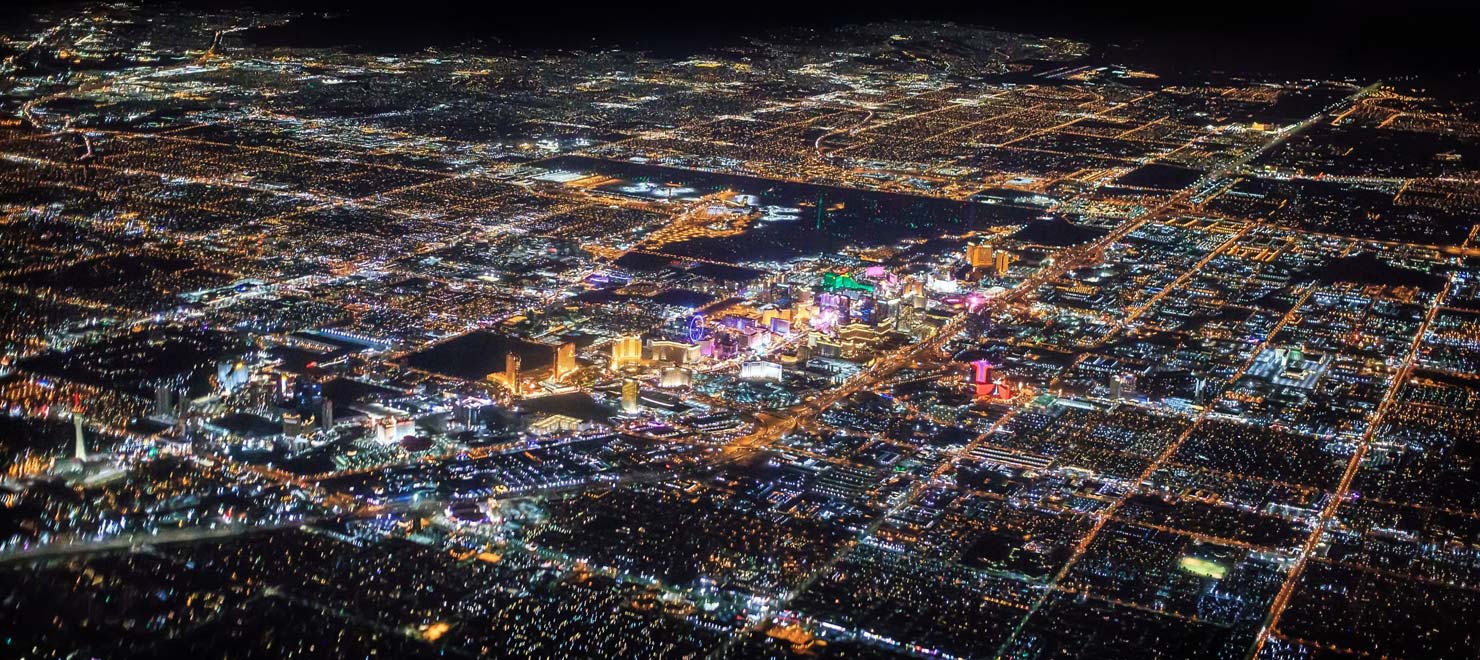 Set within one of the most arid and inhospitable desert environments in the USA, Las Vegas is both a marvel of modern air conditioning and a direct challenge to our desire as a world to live more in harmony with the planet; using less water, energy and natural resources.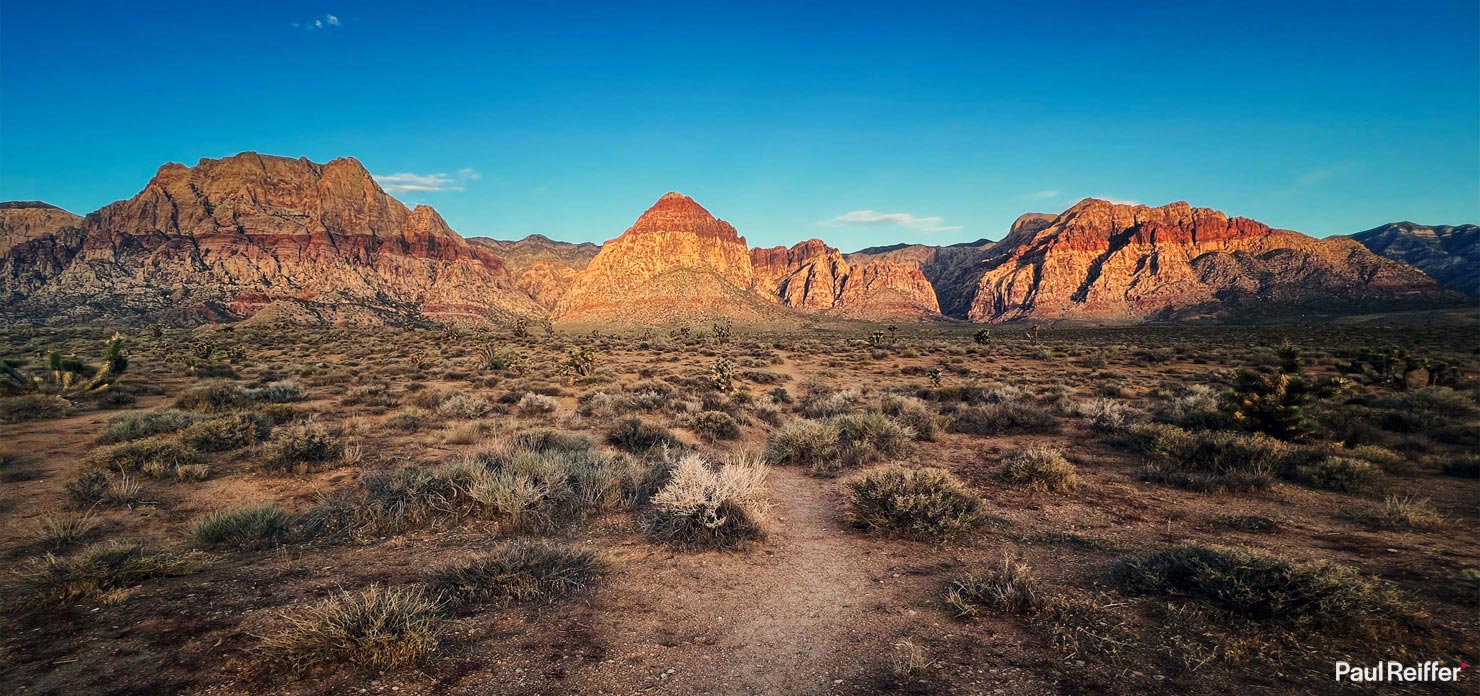 But those lights – oh, those lights.
And with all that said, I have to admit, they get me every time. Like a glowing blue ring to a mosquito, I challenge any cityscape photographer to avoid the lure of The Strip's nightly illuminations when it comes to fun places to shoot.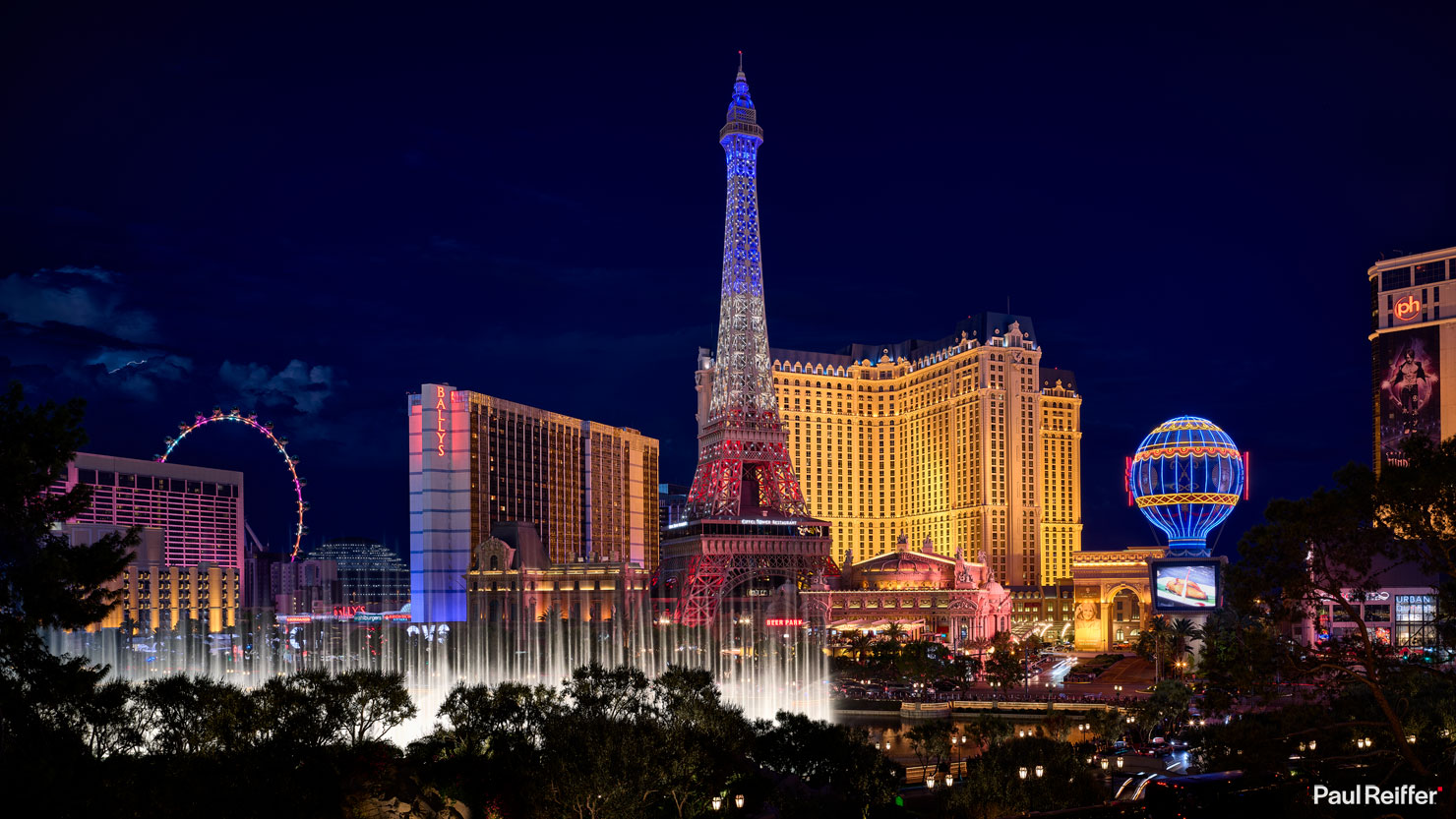 With what feels like the landmarks of 20 cities all squashed along a 4 mile road, the contrasts, motion and sheer brilliance of each of those vivid icons brings me, and many others, back time and time again to shoot.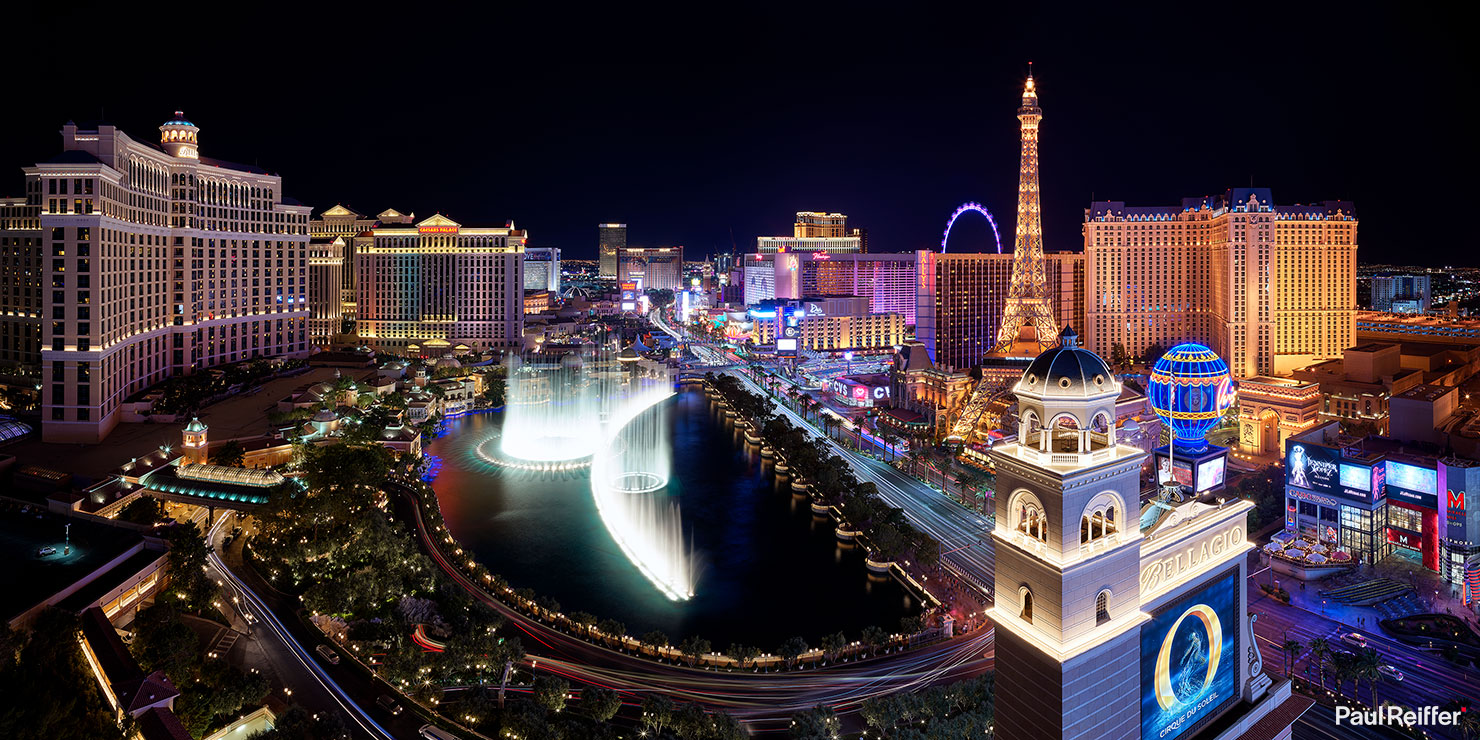 Indeed, sometimes it's not even about the photography – sat watching the sun go down from a balcony overlooking "sin city" is one of the more relaxing things you can do in this 24/7 town, just before the lights take over and the night comes alive.
Having shot The Strip for many years, I still find its electrifying views no less impressive than the first time I captured them.
But while there are still a few obscure viewpoints to get to, shooting for something unique has always been an challenge that I know photographers struggle with time and time again.

With access to locations at each end of the main cluster of Las Vegas hotels and casinos, I've always loved the idea of being able to shoot the city from further away – to show context, but with such flat ground in most directions, it's been quite the search.
Of course there are the "from the room" shots – if you're lucky enough to be able to book rooms with a view (or balcony), but always be careful when shooting through glass or if that window doesn't give you quite the angle you had in mind…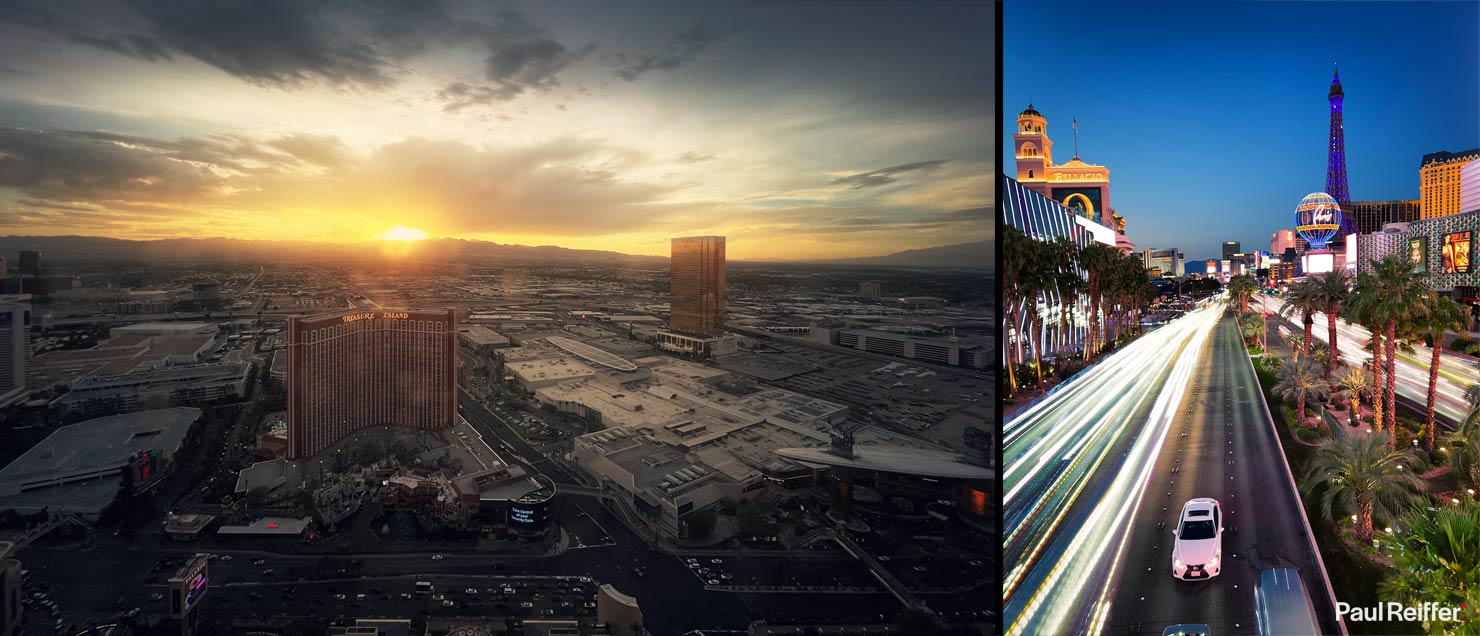 Then there are the millions of stock shots created by smaller lenses poking through the joins in the glass walkways and pedestrian overpasses that run across The Strip. The issue there, of course, is people and stability – as the entire platform is constantly moving.
So, I figured getting further out of town would be the ideal solution.
Of course, there are places like Rio's VooDoo rooftop, the (not)Eiffel Tower's viewing deck and the SkyPod (which us oldies still call the Stratosphere Tower) – but tripod usage under normal conditions is a problem in those spots, along with their protective barriers, glass and meshes.
We could go for a heli-shoot, but with restricted altitudes and the fast shutter speeds needed, those classic longer exposures that capture the motion of a city at night would have to be left behind.
So I started looking a little further out…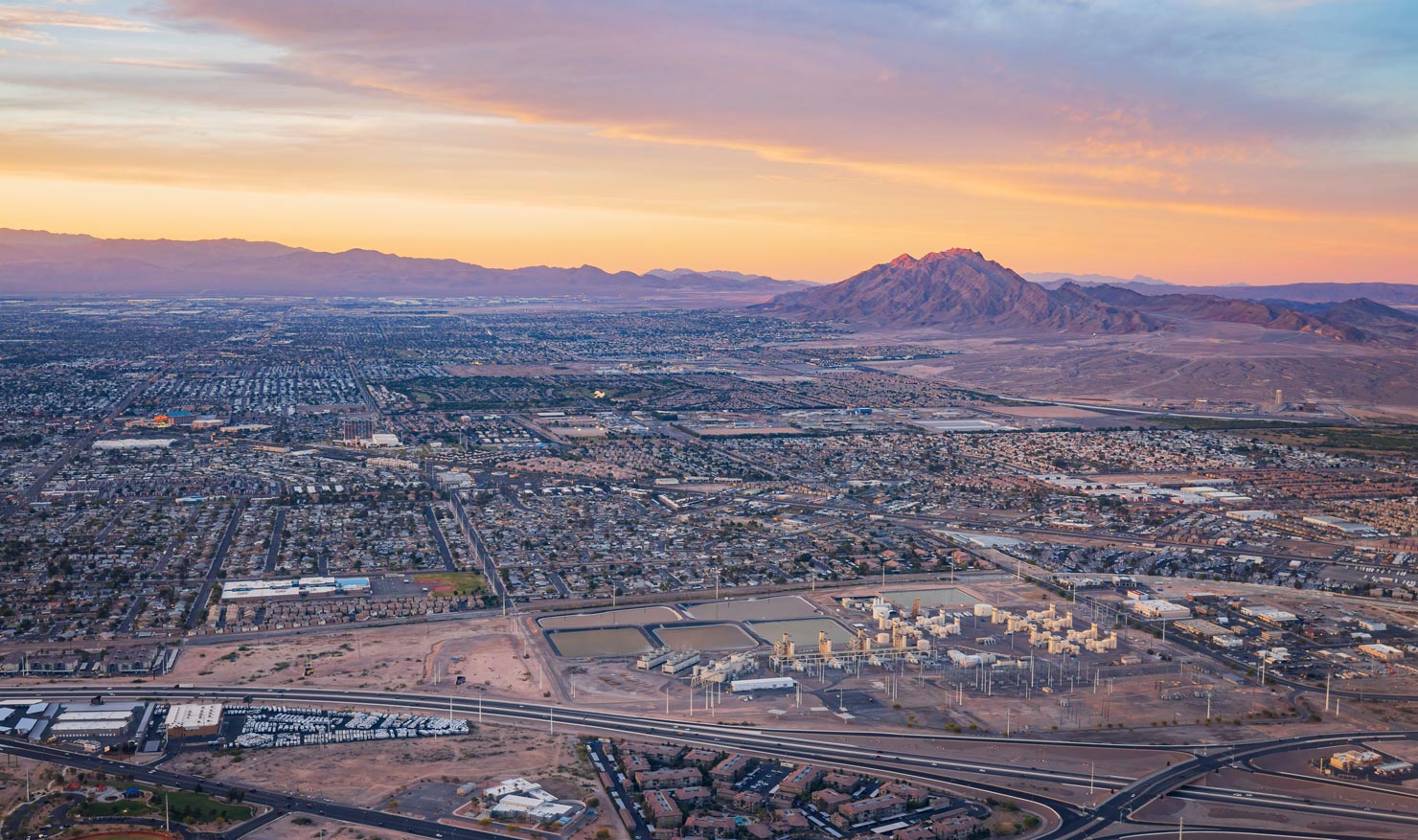 That mountain in the background, to the north east of downtown Las Vegas?
That's Frenchman Mountain, with its 3-4 hour trail, in theory it provides a stunning view of the strip with the mountains of Red Rock Canyon looking down upon the skyline.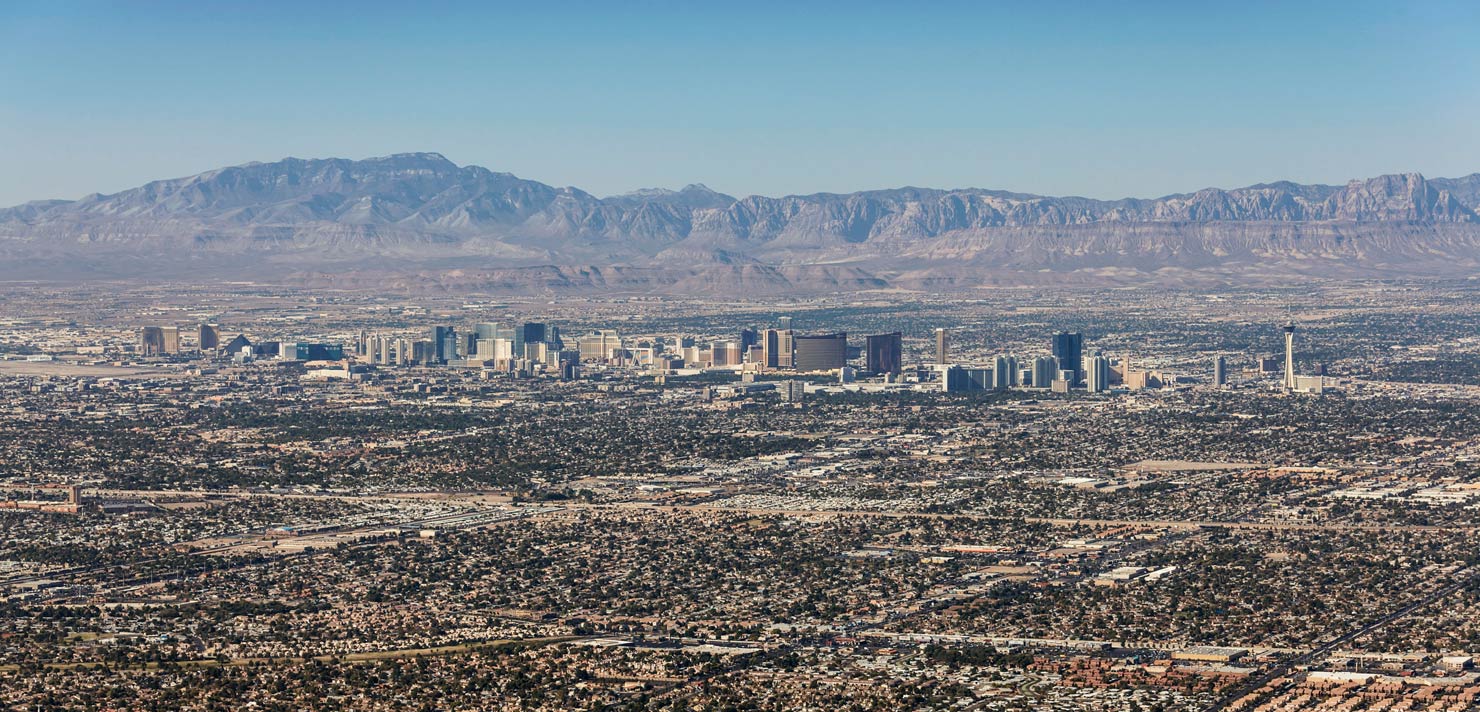 The issue in the desert, of course, being dust and heat haze – being slightly too far out, you compromise detail as the air becomes thick with particles and shimmering heat across the valley floor.
It's worth a trek up there one evening, for sure – but it's quite the risk, photographically speaking, and maybe the reason there are few shots from that distant viewpoint, 13 miles away.
You can, of course, shoot for the reverse view – from the Red Rock side, over the city floor (check out, no kidding, "Turtlehead Peak") – but it has similar challenges to Frenchman Mountain.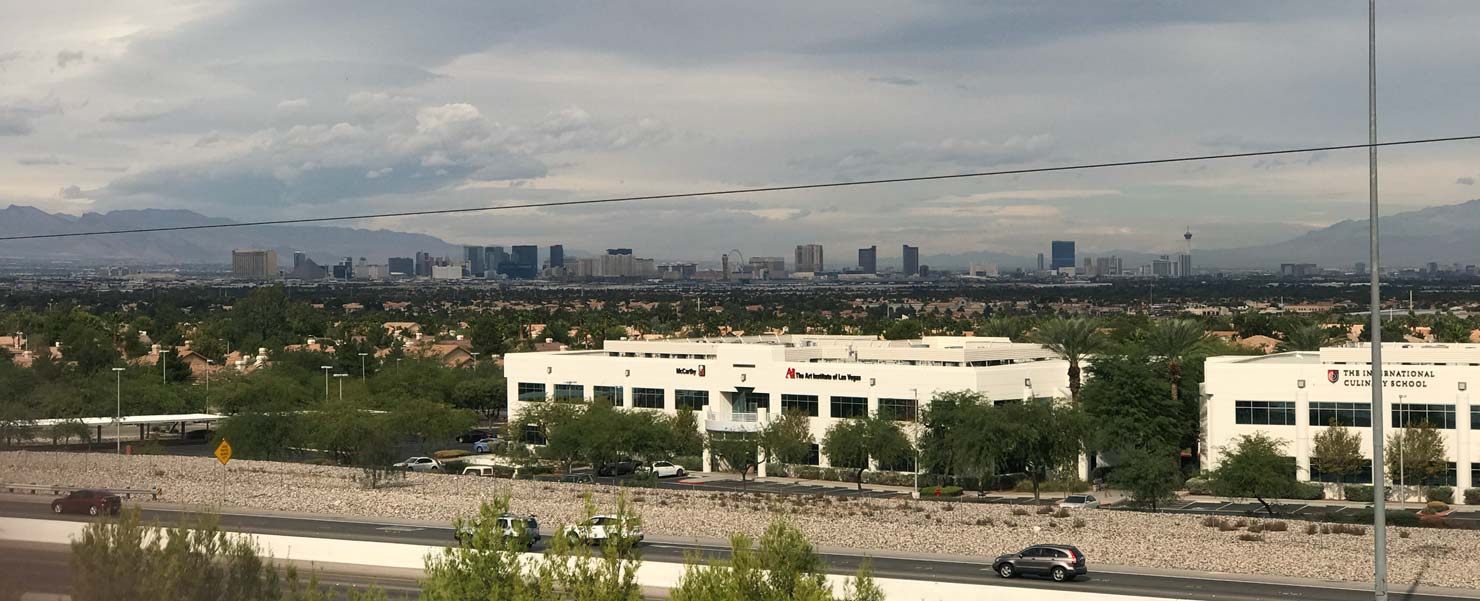 To the south-east, only a 15 minute drive, turned out to be another wonderful view with the skyline popping up above the horizon – if only it weren't obscured by some lovely power lines and new buildings. Another fail, I guess, although I'm sure it looked fantastic not too many years ago.
What about a rooftop a little closer to the strip? Half-way, I guess…

Well, you certainly get the panorama (not quite including the Strat at the top end), but you're also greeted with the neon lights of a motel and its car park as "foreground features".
A great study in detail on my iPhone (and it really does work as a 7x panoramic when cropped!) but still not quite the context I wanted.

So from one extreme to the other, I ended up back in the "photographic safety" of The Strip, on the back side of the Bellagio Fountains for another classic viewpoint.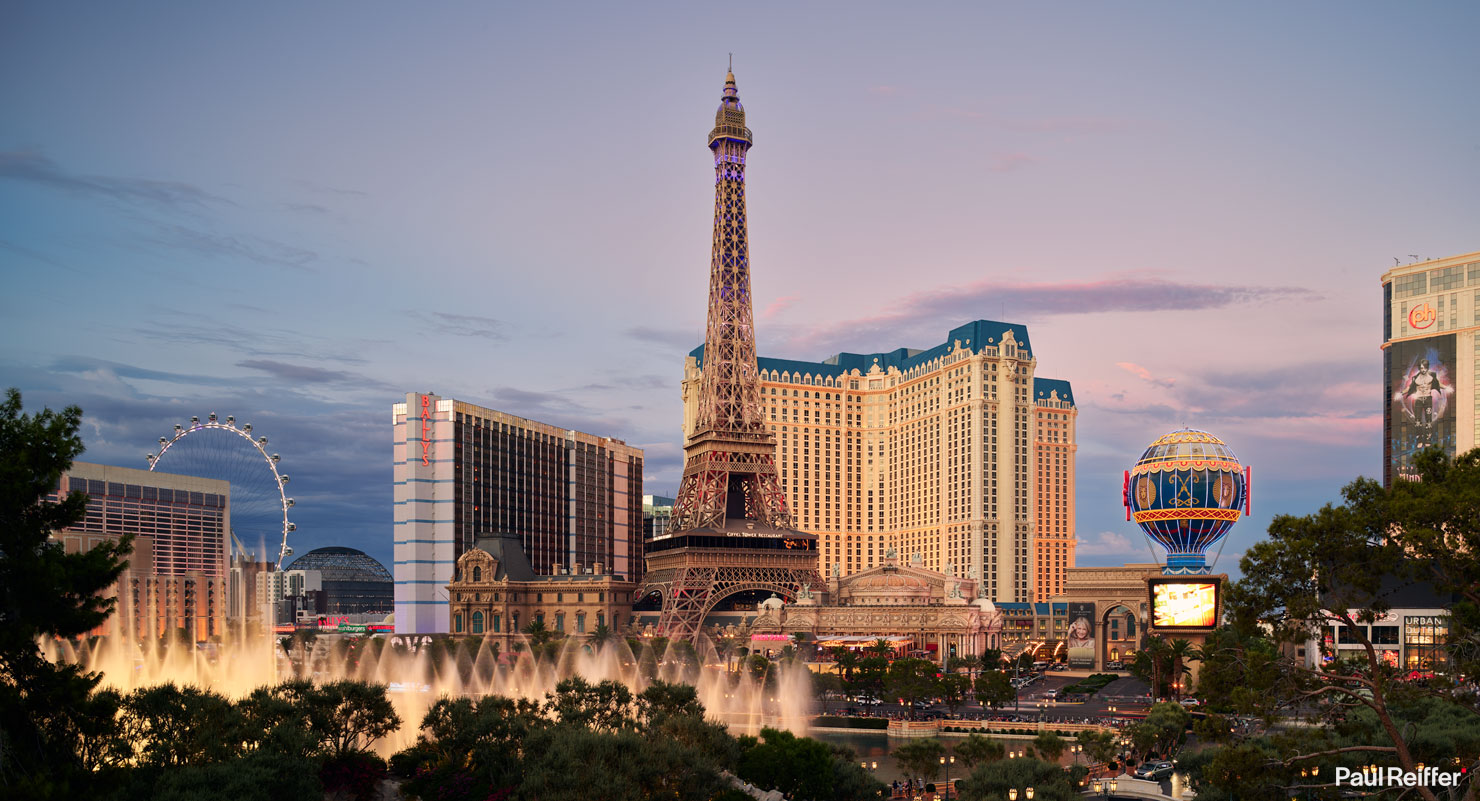 Like clockwork, the sun set, the lights came up, the fountains put on their night-time show every quarter of an hour – and clouds began to form in the distance.
Where I'd hoped for a pink sky across the desert floor, we gained cumulonimbus clouds and signs of a thunderstorm building above.

Still, after all these years, nothing was going to stop that Celine Dion song blaring from the Fountains of Bellagio – as they danced from left to right, to a crowd lined up along all sides.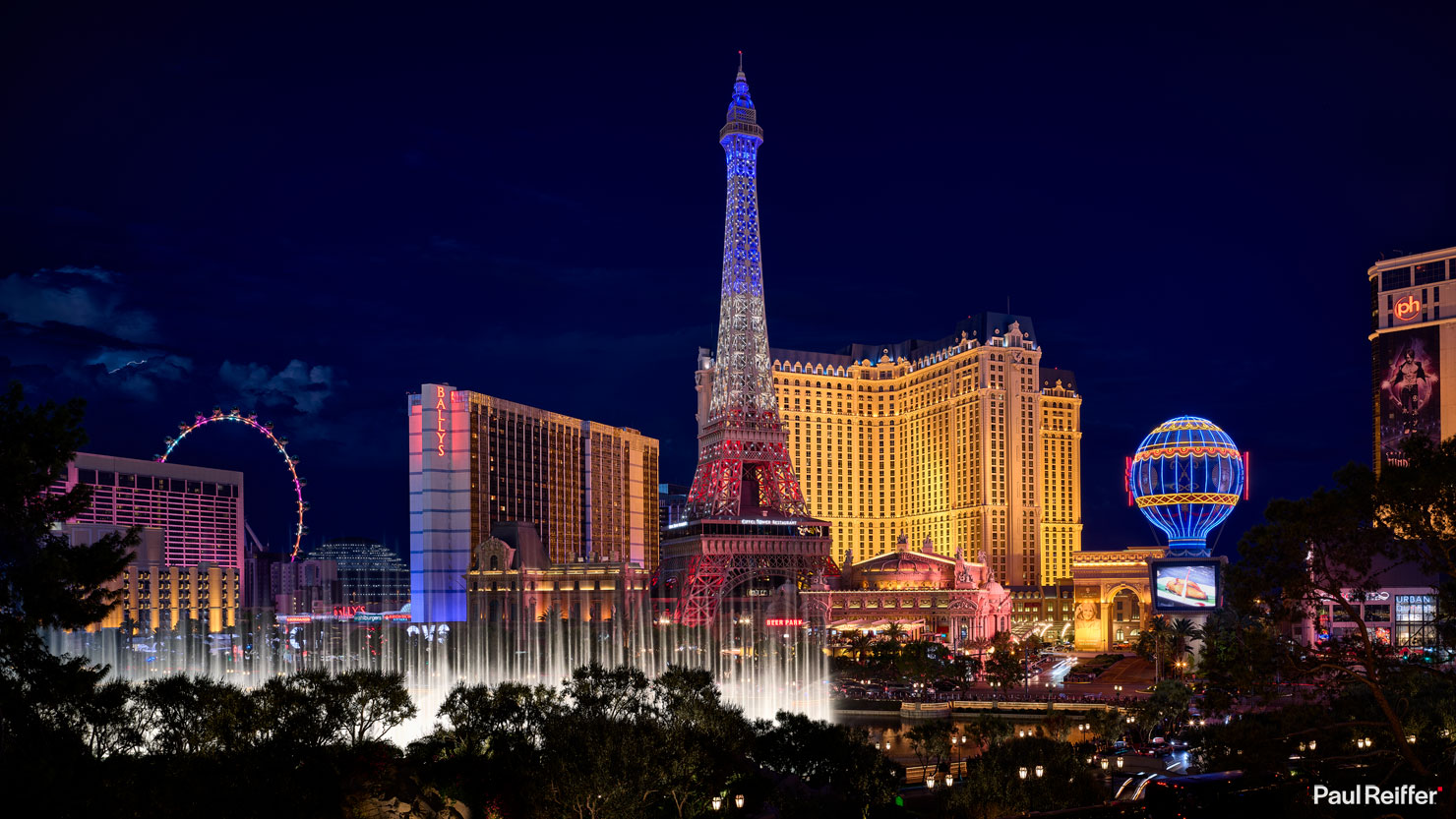 There's a twisted mix of simplicity and complication to shooting fountains – it has to be said.
On the one hand, we want a long exposure – to capture movement and smooth the water.
On the other, we need that shutter speed to be short enough to not lose the "structure" of the fountains themselves.
Finally, it needs to be timed (with a 2s delay for movement) to perfection, while pre-empting the next moves of the water canons and lights on the strip in the background.
And what difference a few seconds can make to just one element of that shot: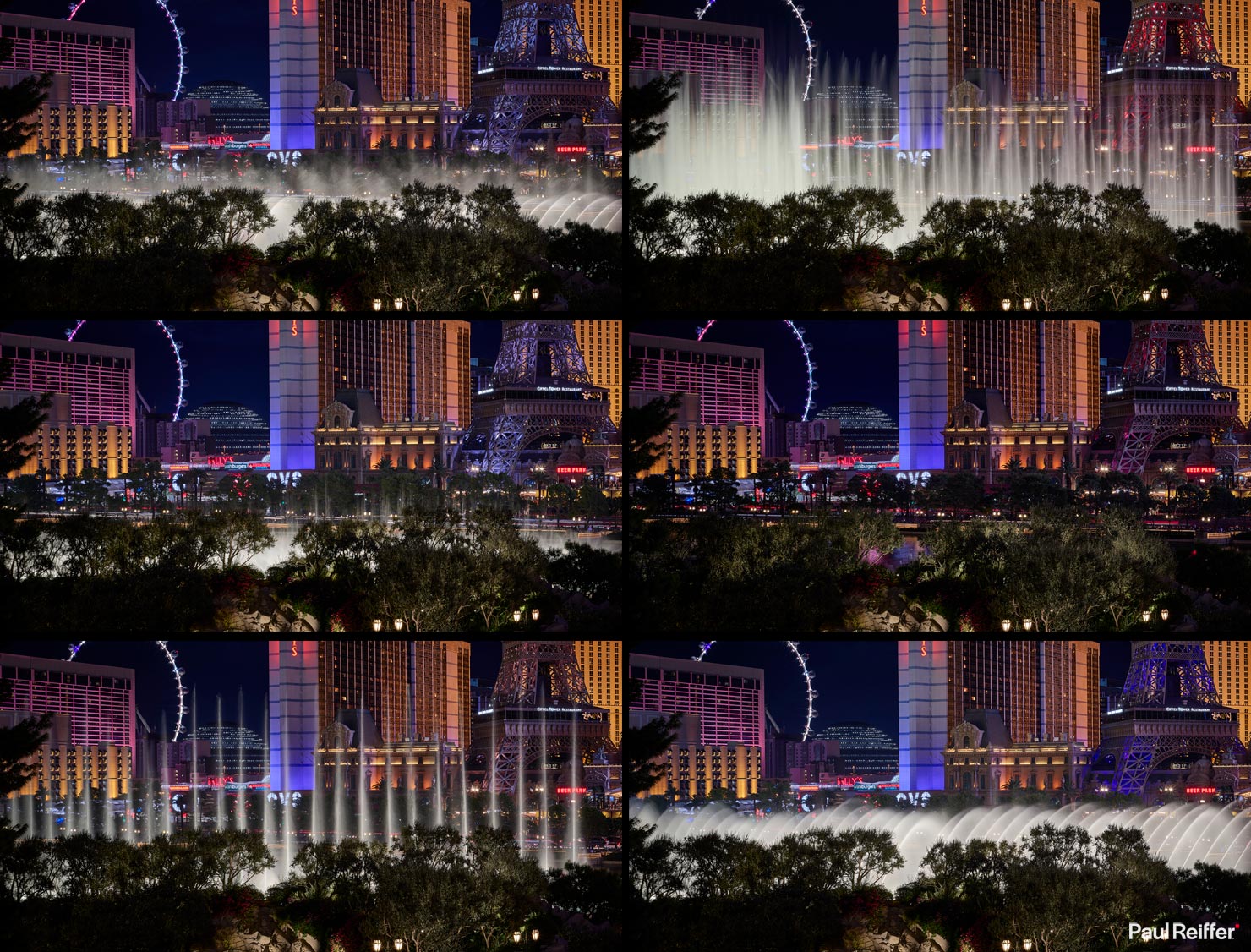 With the latest Phase One Rodenstock 40mm Tilt lens, we see front-to-back sharpness across the entire scene. (Yes, you should always close your curtains in a hotel!)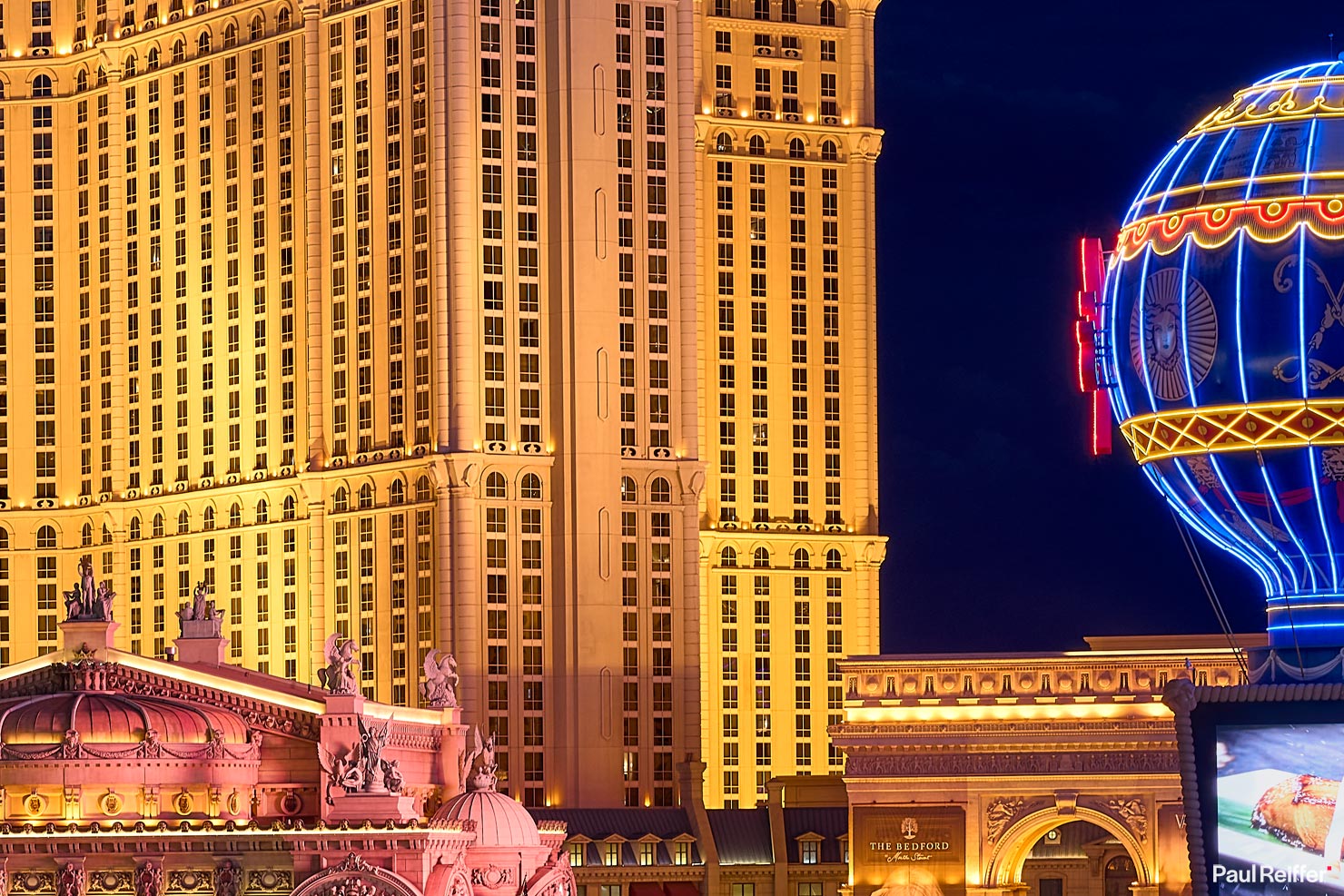 With the right timing, we got a grand fountain "finale" along with the perfect red-white-blue illumination of Las Vegas' fake Eiffel Tower.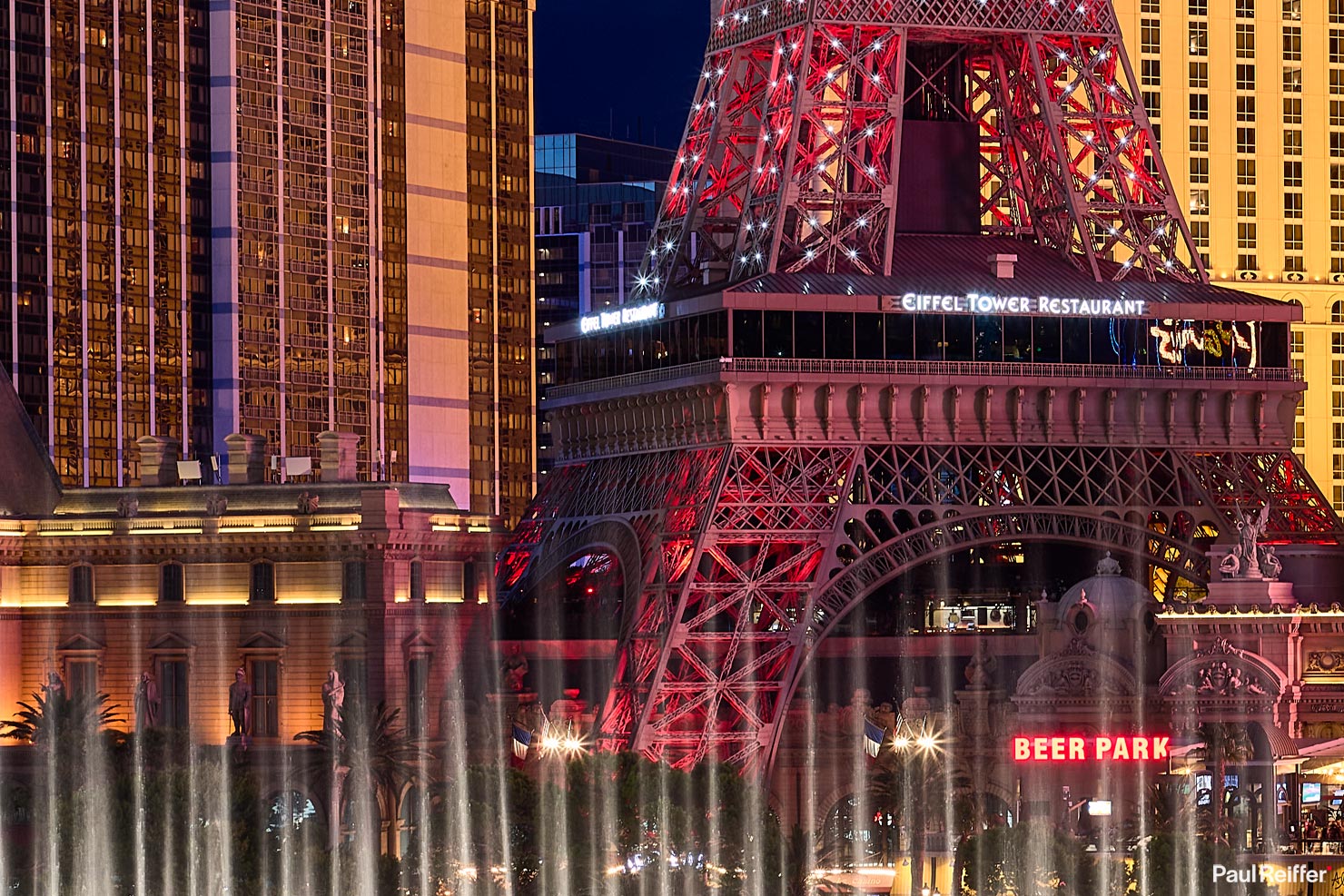 But it was something I hadn't planned to capture that really caught my eye when looking through the shots on my big screen: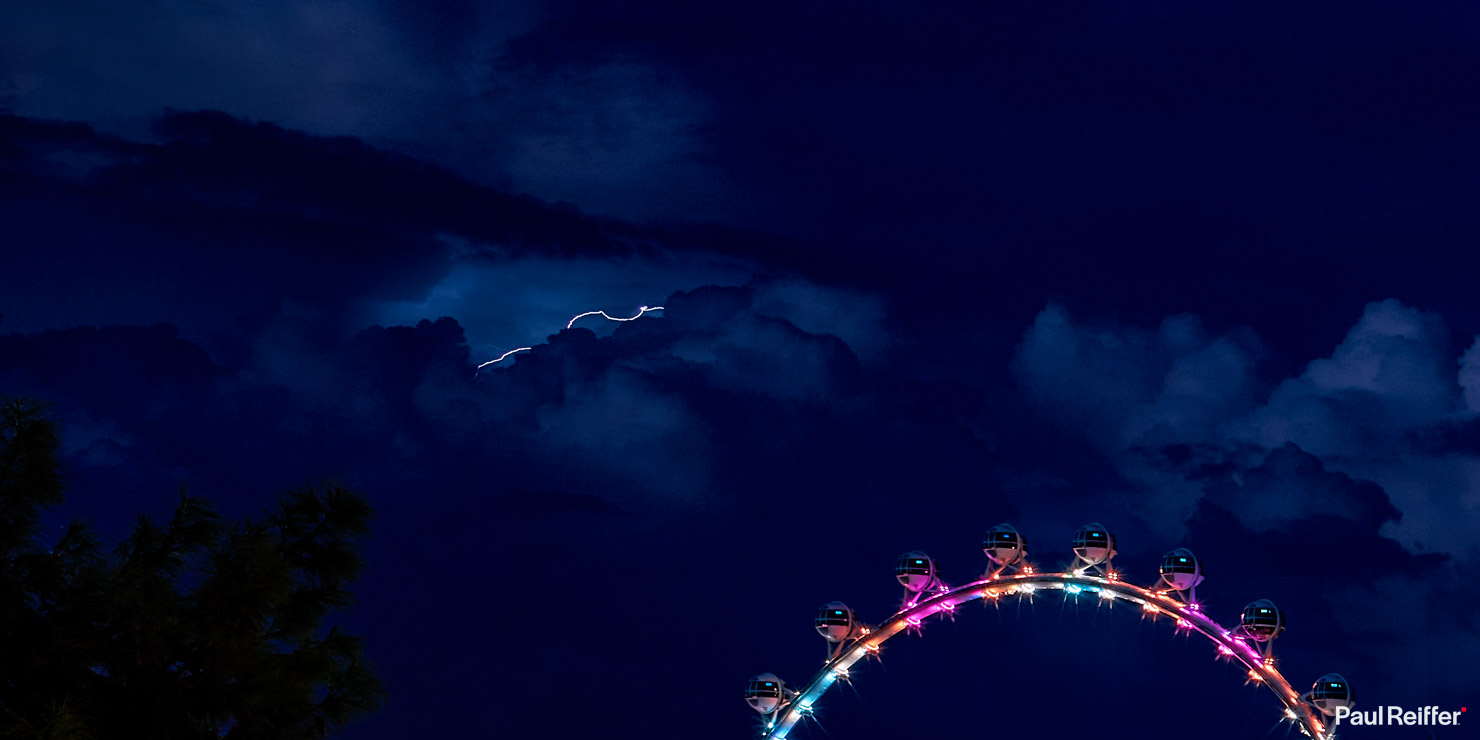 By chance (I won't claim it!), I'd managed to click at the perfect time to record a single bolt of lightning carving its way through those storm clouds that had built up in the distance.
…which was also my cue to pack up and go home.
At 116ºF, it's not always the best idea to wander aimlessly, searching for locations around a desert city such as Las Vegas – but it was fun trying.
Yes, there are hilltop options, and commercially we can work on some new vantage points moving forward.
But there's something quite nice, real, gritty and "involved" about shooting The Strip from within The Strip. Something I think we might be giving up by looking for that remote view "off the beaten path".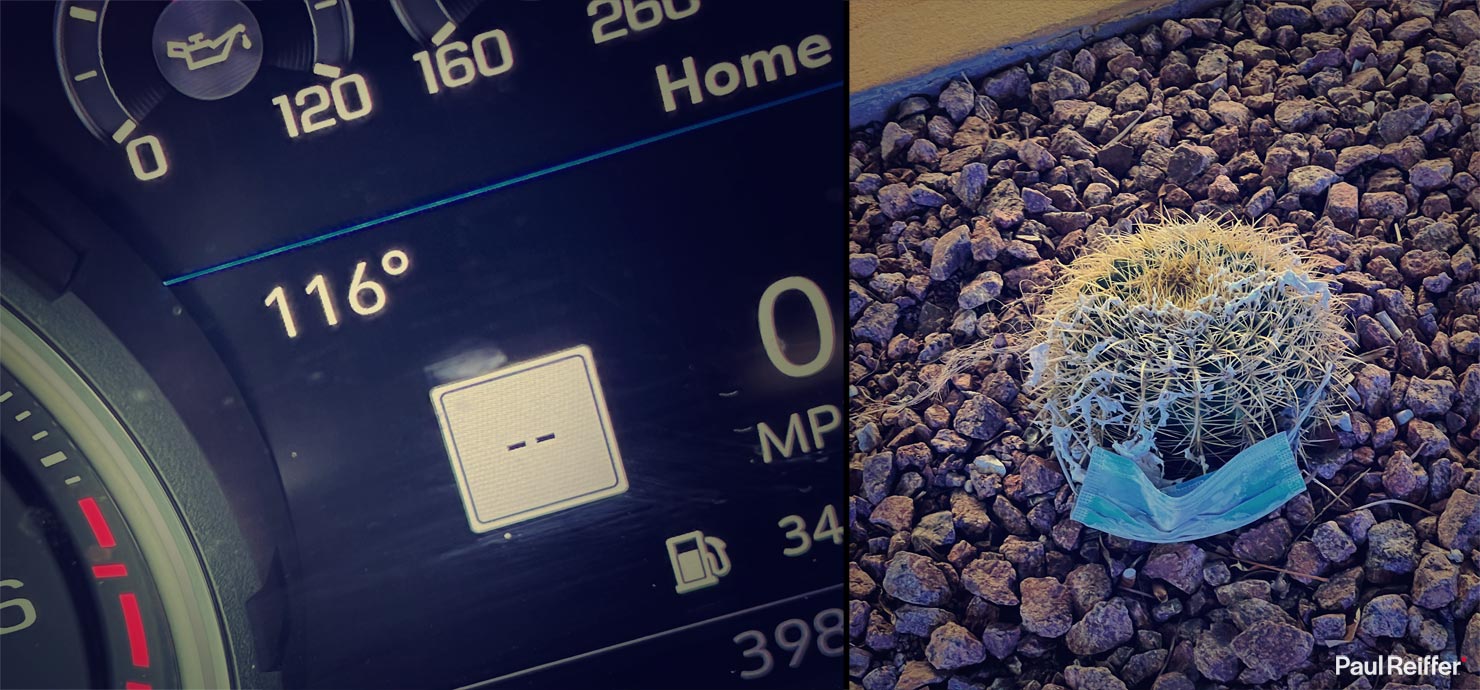 While that path has mask-covered remnants of humans all over it – that's kind of the whole thing with Las Vegas anyway, right?
If it weren't for humans, it literally wouldn't (and shouldn't) exist.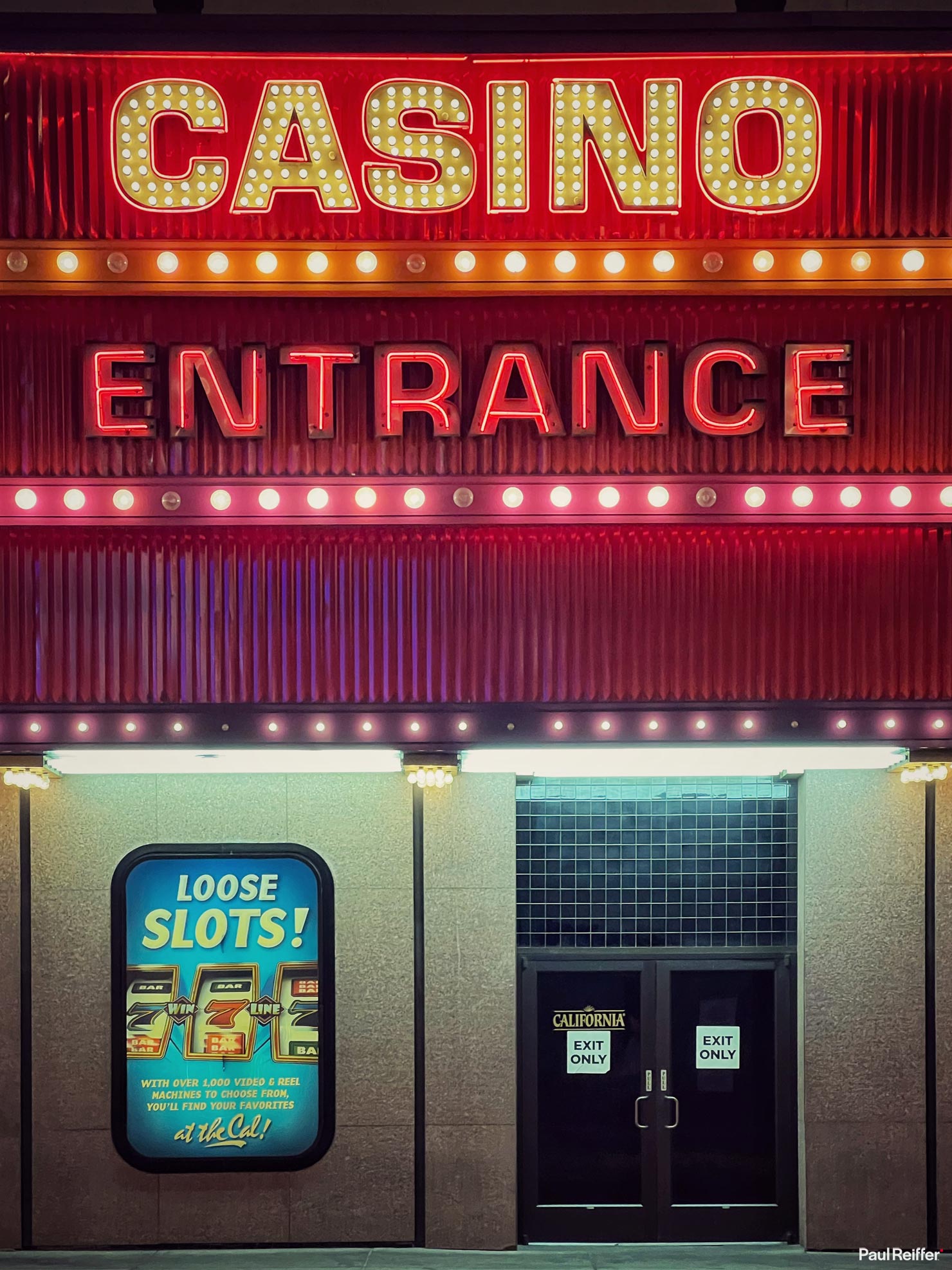 Oh, one final thought:
Exit Only signs on the Entrance?
For a town that hosts an 80% blood alcohol level at most times of the day – that's a cruel challenge to put in front of any visitor who just wants to play on some "loose slots"…