(Don't) Look down!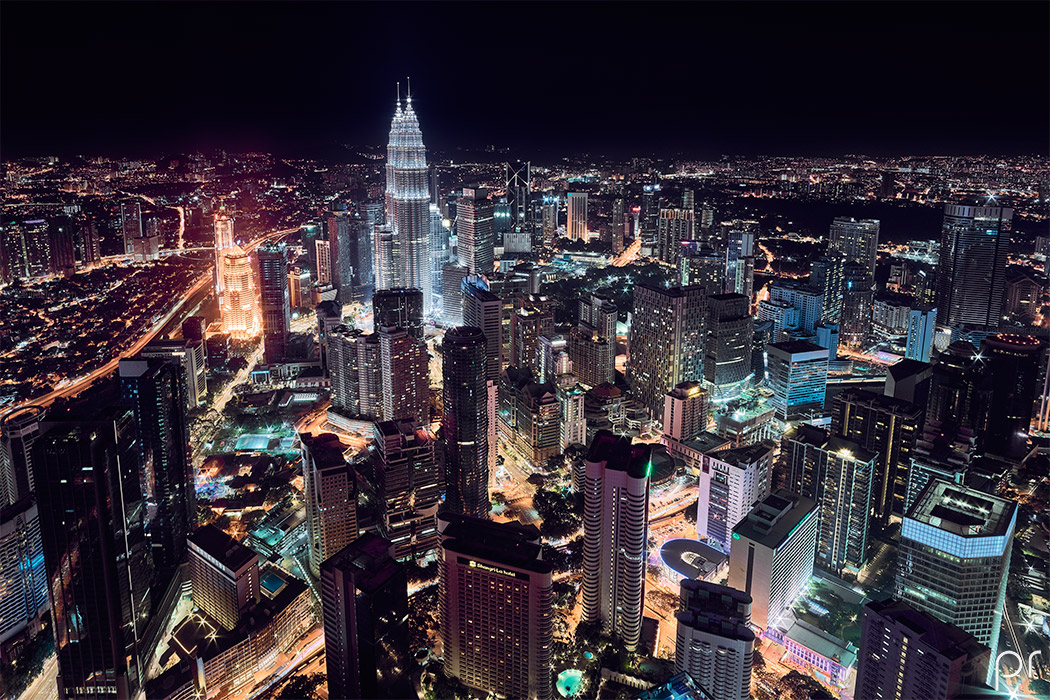 At around 1,000ft above the ground, Menara Kuala Lumpur (or the "KL Tower" as it's also known) isn't a record-breaker by any means, but hey – it's still the highest place you can get to across the city.
My usual plan when shooting nightscapes tends to specifically exclude photography from the iconic towers for one simple reason : that icon can't be in the shot if you're stood on it to take the photo! This challenge is further compounded by the fact that most towers of this type have glass surrounding you a full 360 degrees. The KL Tower, however, was a little different this time.
I now have quite a collection of Kuala Lumpur cityscape shots, from many different angles and rooftops starting at 30 storeys high and up from there. But this year they've opened a new facility at Menara KL, the "SkyBox", which I just had to explore.

Normally the home of selfies on the glass floor, posed couple images and videos of friends who run scared last-minute; with a little co-operation from the security team and guides, it's also possible to get a few minutes to yourself in the box with a tripod and camera…
While the standard view from inside is plagued by glass reflections and the outside view on the top deck has the building structure in the way as you look below, the SkyBox is designed to overhang the building so that you can bypass both issues if you're lucky enough to get some dedicated time in there. 

The fact that heights don't phase me in the slightest is probably an advantage, but I have to say this is probably the safest I've ever felt while shooting an image from a rooftop or tower and the lack of high glass provides the ability to shoot down over the city; the Petronas Towers of KLCC, the central business district and tower blocks laid out in neon lights below.
During my last visit, the now regular "haze" (poisonous smog caused by deliberate forest burning in Indonesia by both Indonesian and Malaysian industries) would have already made this an impossible shot. Getting access to the tower with all my equipment on a clear night, and the ability to shoot long exposures from the overhanging SkyBox just made this visit all the more fantastic 🙂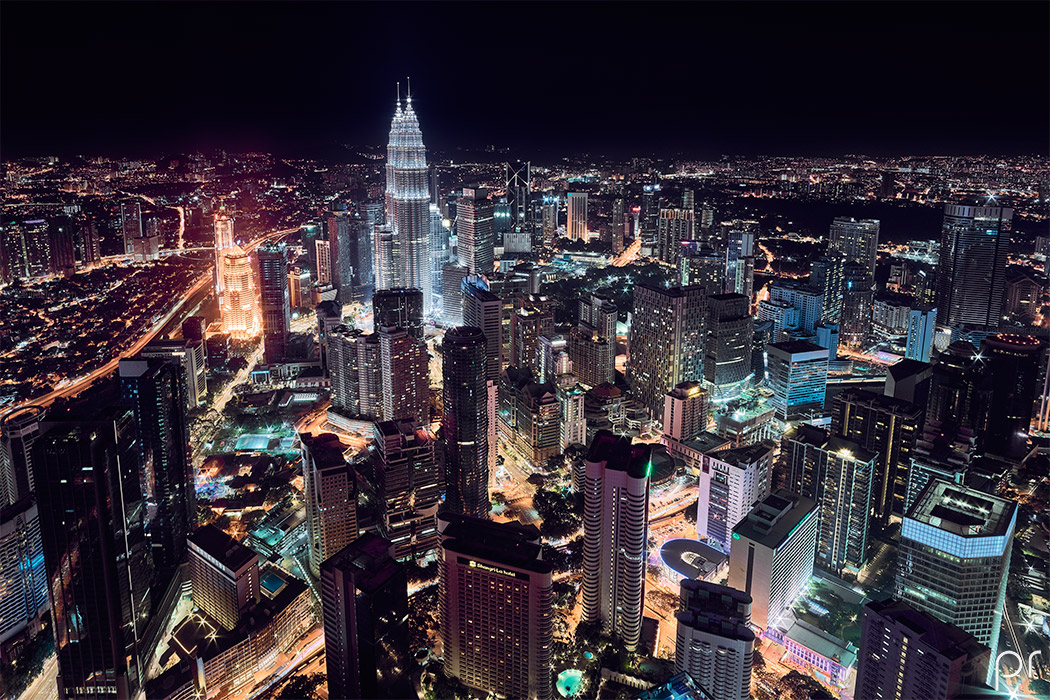 And what a view it was – such a shame it can't always be seen, even from up here…