A couple of weeks ago, after landing back to London Heathrow, my phone informed me that I'd been "mentioned" on an unknown app called "Steller".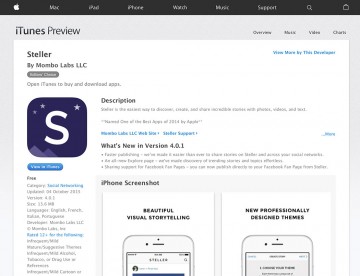 As is normally the case with this kind of thing, I initially brushed it off as an invite to yet another useless social media/networking tool that will likely disappear after I've put effort into using it.
However, something grabbed my attention with this one: It listed a company that I'd recently photographed for and that I'd been mentioned in their "story"…
OK, so that tactic obviously worked – 2 weeks later, I'm now (currently) one of their most-read publishers with only 5 "stories" at present, and have to admit, I quite like the idea of the whole system!
Essentially, Steller (free download for iOS and Android) is an app that allows you to combine your images into an electronic "storybook" (I'm assuming it's short for Story-Teller?) which can be shared, liked and commented on much like other social media systems out there.
The only difference is, I'm not viewing a single photo or video in isolation on Steller, I'm looking at contextual images, as a collection, with a story/theme to go alongside.

The interface? Simple, clean, (restrictive, I'd say, right now too) but friendly to use. The ease of reading and finding other contributors' work online is as simple as a google search or tag-follow in other apps, and the end results are actually pretty impressive when you consider it's designed to be viewed on a small screen.

It really does take only 3-4 minutes to publish your "book" (assuming you have all the images you want already on your phone/computer) and once inside the book builder, the guided approach is there waiting for you to just tap and drag items around to your heart's content. When finished, the "publish" button is just a tap away and there you have your first "Steller story".
Now, I know my words may come to haunt me in future, but this is a platform that feels like it will really go places. People don't want to just share one shot from their trip – they want to share their entire experience. Photos are the primary focus in Steller, but of course you can add as many (or as few) words as you want too. To me, it strikes me that this is not only a good way to get your own story out there to others, but also a great way to remember a trip or event with very little effort. Beyond that, of course you can explore others' memories and publications, getting the inside track on some fantastic places in the process.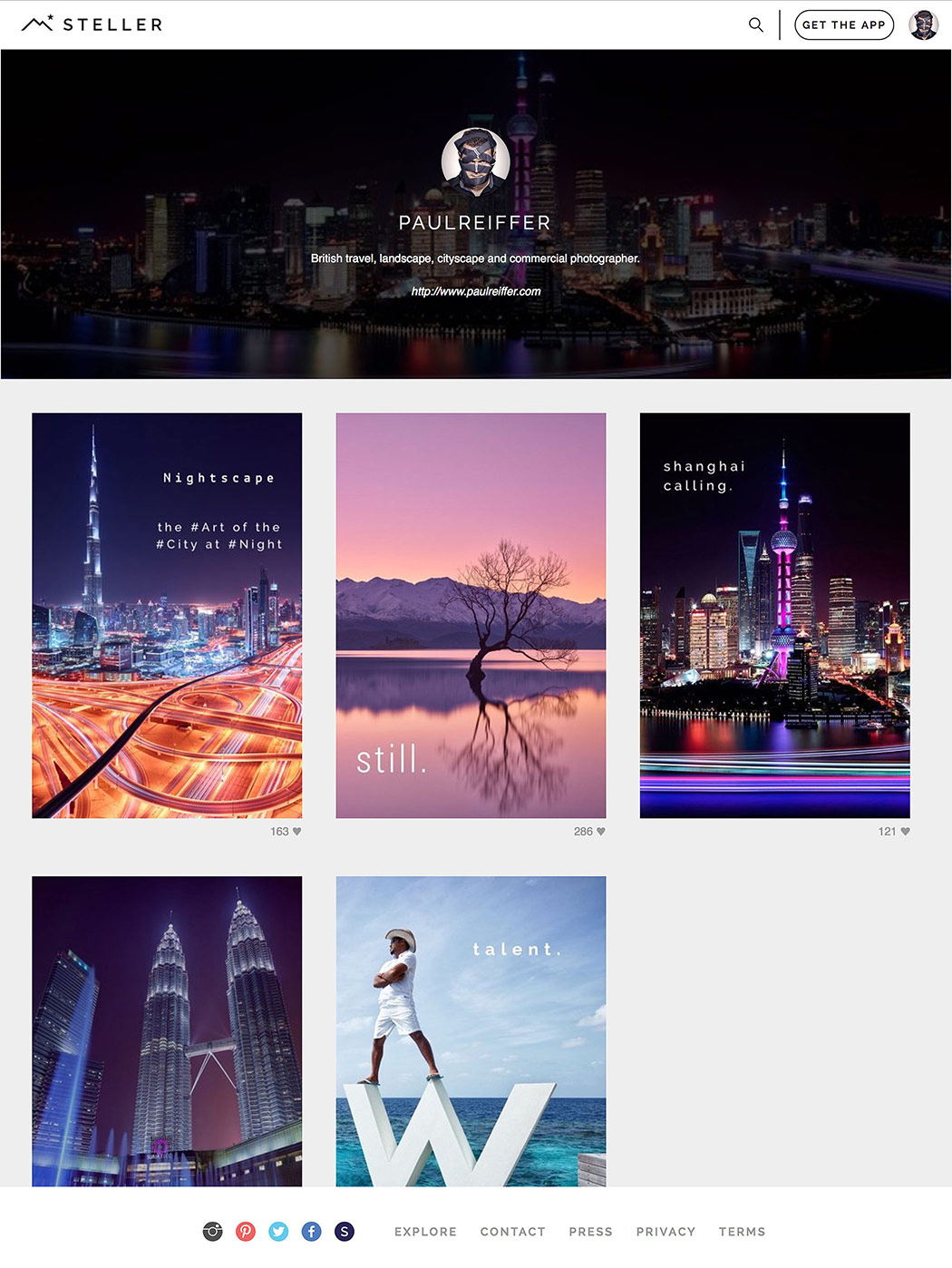 Give it a go – I did, and it seems to be opening my eyes to a lot of new locations and images with every story I read…! 🙂