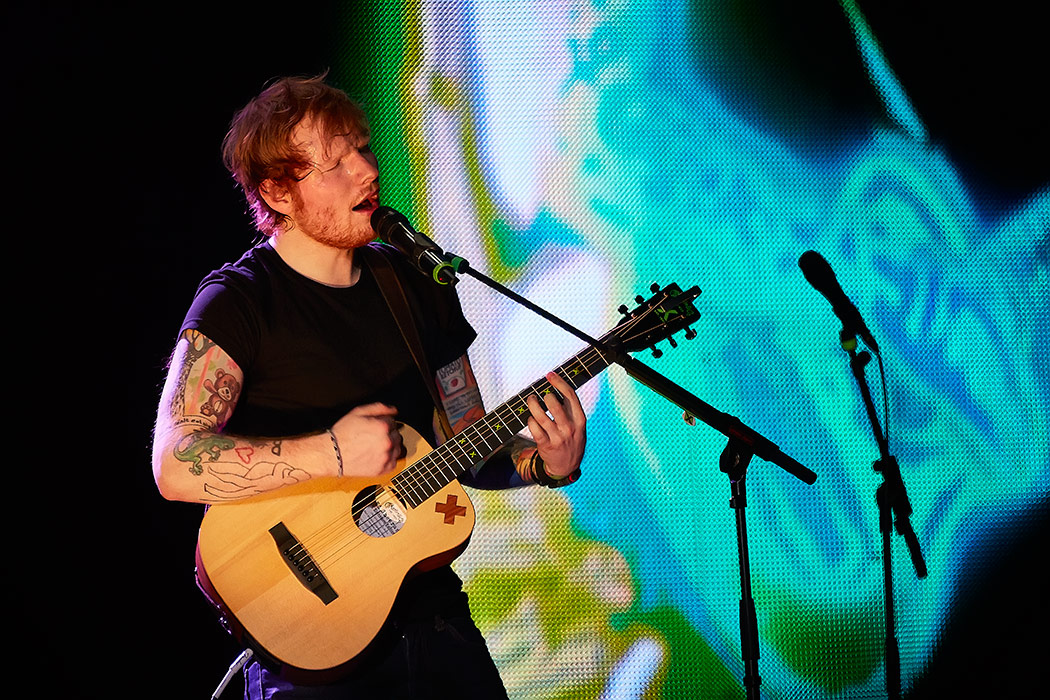 Well this was a trip down memory lane – in more than one sense of the phrase…
I last saw Ed Sheeran play live at a realtively small venue – the O2 Academy in Bournemouth. Back then, 4 years ago, he was still playing as a "new act" in many ways and had a growing base of loyal fans who sang along to every song with perfect timing. Also, "back then", I was shooting a few music venues with my Canon gear – two bodies, each set up with a lens for concerts. But I wasn't there to take photos, I was there to watch and listen.
So, fast forward to 2015 and the bizarre coincidence that Ed Sheeran's live tour came to Shanghai on March 7th – Playing at the massive Mercedes Benz Expo Arena. Still with the same look, but now with his own line of guitars as well as a somewhat more finished sound than back in Bournemouth, this was an amazing 2 hours of music to be lucky enough to enjoy.

For anyone not familiar with Ed's style of music – let me just say one thing, a LOT of sound comes from just one guy, an effects pedal and his guitar. The entire gig is a mix of his voice and guitar strings, hits and pops, on live-recorded-loops. Many have since tried to imitate, but in the 4 years since I saw him first, his music has gone from great to simply amazing. For those expecting a huge backing band, they may be disappointed to find the whole show is just Ed on his own, stood in one place, playing on his guitar – but soon after the music starts, they get how and why it's so impressive.

It was also an opportunity for me to dust off my Canon gear! Of course, I still keep my 2 bodies and set of lenses (and may even look at the recently released 5DS as a backup for my Medium Format system), but I haven't found much need to use it when shooting landscapes, cityscapes or commercial work. For concerts and night-time gigs, however, the need for high-ISO and fast FPS means my Phase One can't quite cut it at the moment. Like riding a bike, you never forget how to use a camera system that you've used so much in the past – and it was actually really refreshing to "get back into it" with my old gear!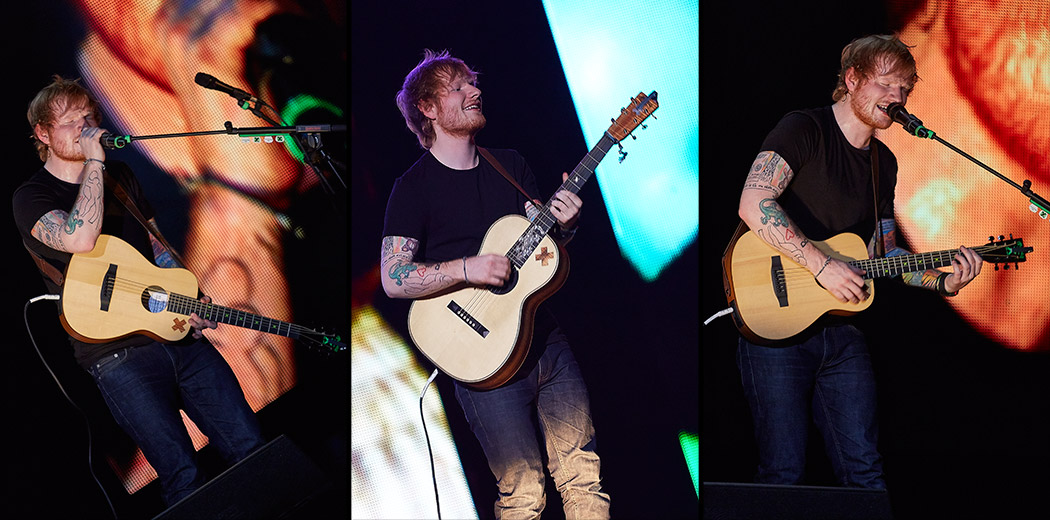 On-stage, when you're the only person to look at, you have to be full of personality and Ed Sheeran delivers this in bucket-loads. Trying the odd bit of Mandarin out on the Chinese crowd earned him roars of support, and his solo show really did leave everybody bouncing.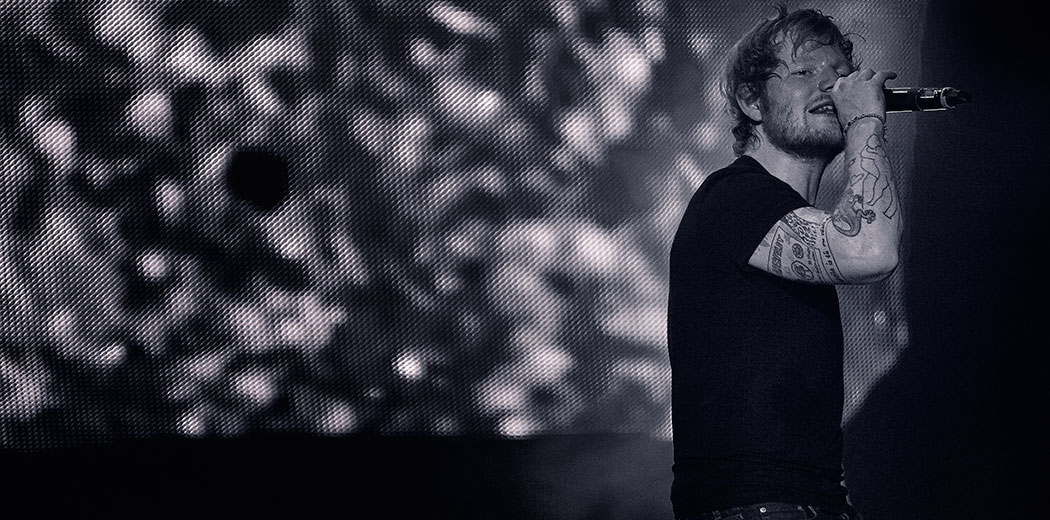 10/10 for a show, and one hell of a flashback for me – not only through seeing the massive leaps forward his music has made in a few short years, but I nearly forgot how great those Canon systems can be (when in the right situation!) 🙂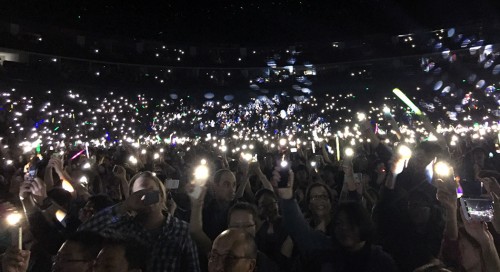 Oh, and one final thing…
I guess the other thing that changed (apart from the size of the crowd) in the last 4 years is that lighters (and even the lighter "apps"!) have been replaced by phone torches. Looking behind us as Ed asked the crowd to hold their torches in the air gave quite the incredible sight.
So much so, I got my own iPhone out and took a photo too! 😉