Normally when I photograph "talent", it's part of a modelling shoot or specific commercial imagery. To the industry, the term "talent" has certain preconceptions attached to it, but is a generally accepted term for the star of the show. So why would a hotel group insist on employing "talents" instead of staff? At the W Hotel Singapore – Sentosa Cove, it's blindingly obvious : These guys really are the star of the show each and every day!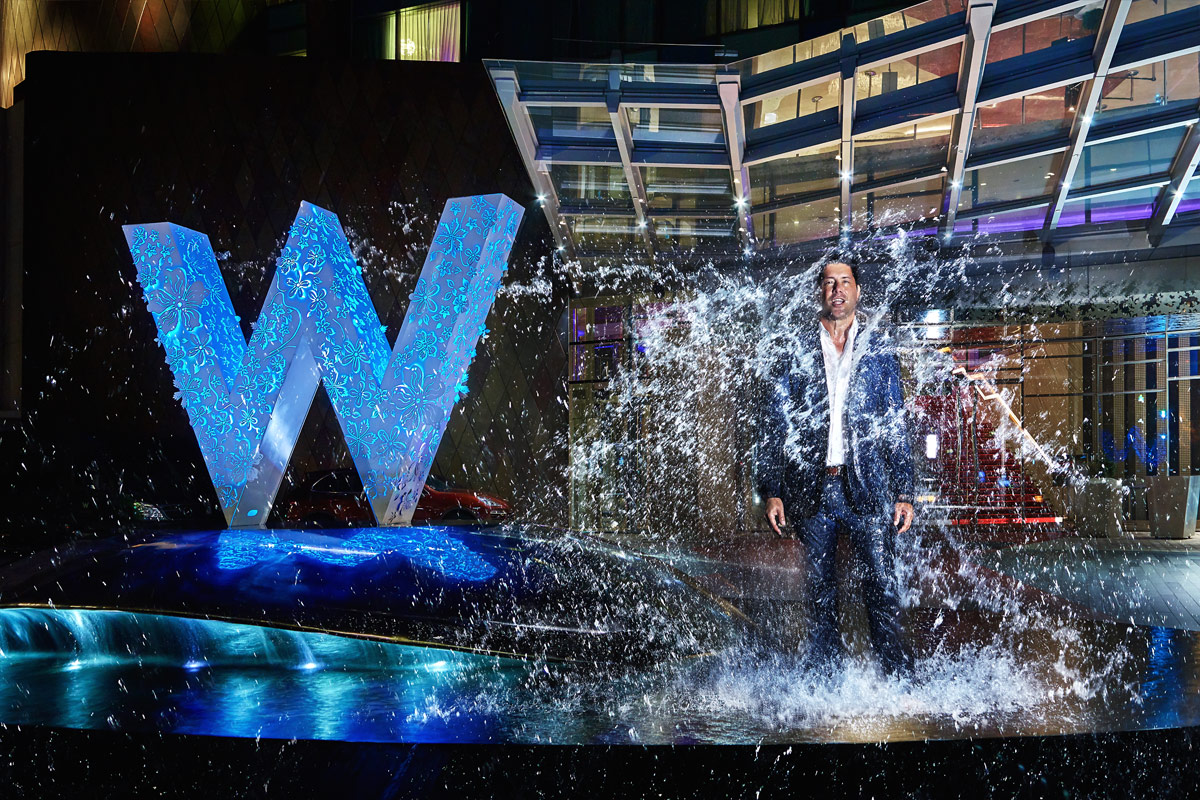 In some ways, it's crazy to think that these guys don't just go through an interview process to be lucky enough to work at the W, they go through auditions; but when you see them in action, you understand why. Even having only spent a few days with them while capturing their personalities, it's clear that W really do employ a group of special people, hand-picked for their character as much as their experience to bring something different to every customer's stay at the hotel. For the past month, following on from the shoots we did in W Koh Samui and W Retreat Maldives, W Hotels have been featuring some of their Singapore talents as part of their #UpClose2WTalents campaign across social media – and it's been great to see the results 🙂
Aurore, W's Digital Marketing Manager wanted to highlight some of the real "unsung heroes" in the company, and give them a brief spell in the spotlight as we talked about each of those we photographed online. With that in mind, we captured the whole spectrum of the team over the 4 days. From Stephane, the General Manager (who got so into it he was actually teaching some of the welcome team how to throw ice-cold water more effectively at him!), to the Spa girls with their crazy sound-booth hairdryers, to the restaurant guys with their frantic tea-parties and huge steaks; this was a manic shoot but a heck of a lot of fun!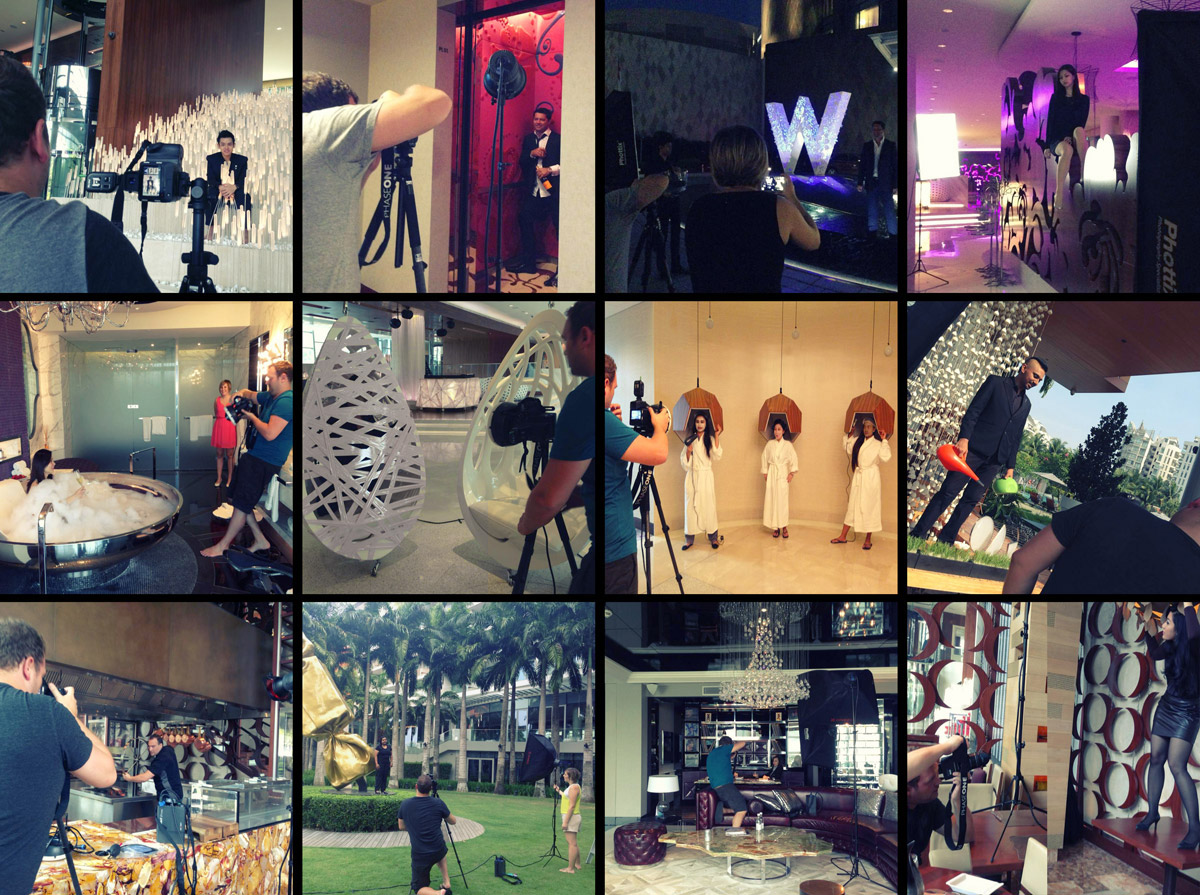 So, what does a "W Talent Shoot" involve? Briefly, think…
Blasting the General Manager with iced water in their welcome fountain
Wrapping one of the Welcome team in bondage tape in an alien chair
Restaurant guys trashing the signature "Afternoon Tea"
Room stylists trying out the huge "Extreme Wow" bathtub
DJ Booth take-overs by the Welcome team
Zen-ing out in the signature grass-lights
Top Gear inspired attitude shots of the W Wheels
A meat-based workout for Andrew, their awesome chef in Skirt
Fitness shots with the team around Wet, W Singapore's pool
Featuring some of the team against the backdrop of the hotel's exclusive artwork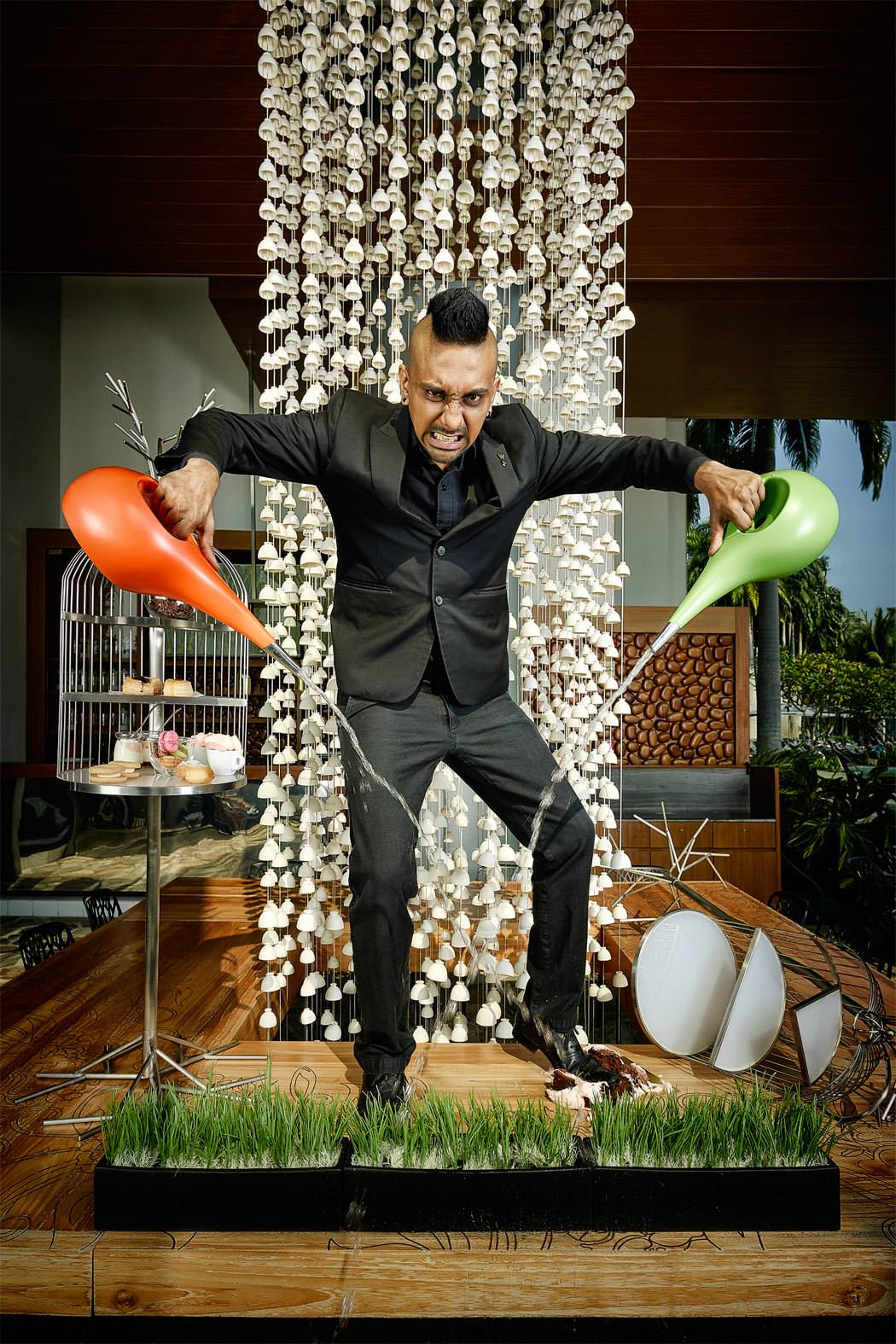 In fact, one of the girls – Hanis, managed to pull off a pose that really is the work of a true model. Stood amongst the multitude of textures and backdrops you find in W's signature restaurant – Skirt – we got her into a genuinely unique position that could make the cut for many fashion adverts: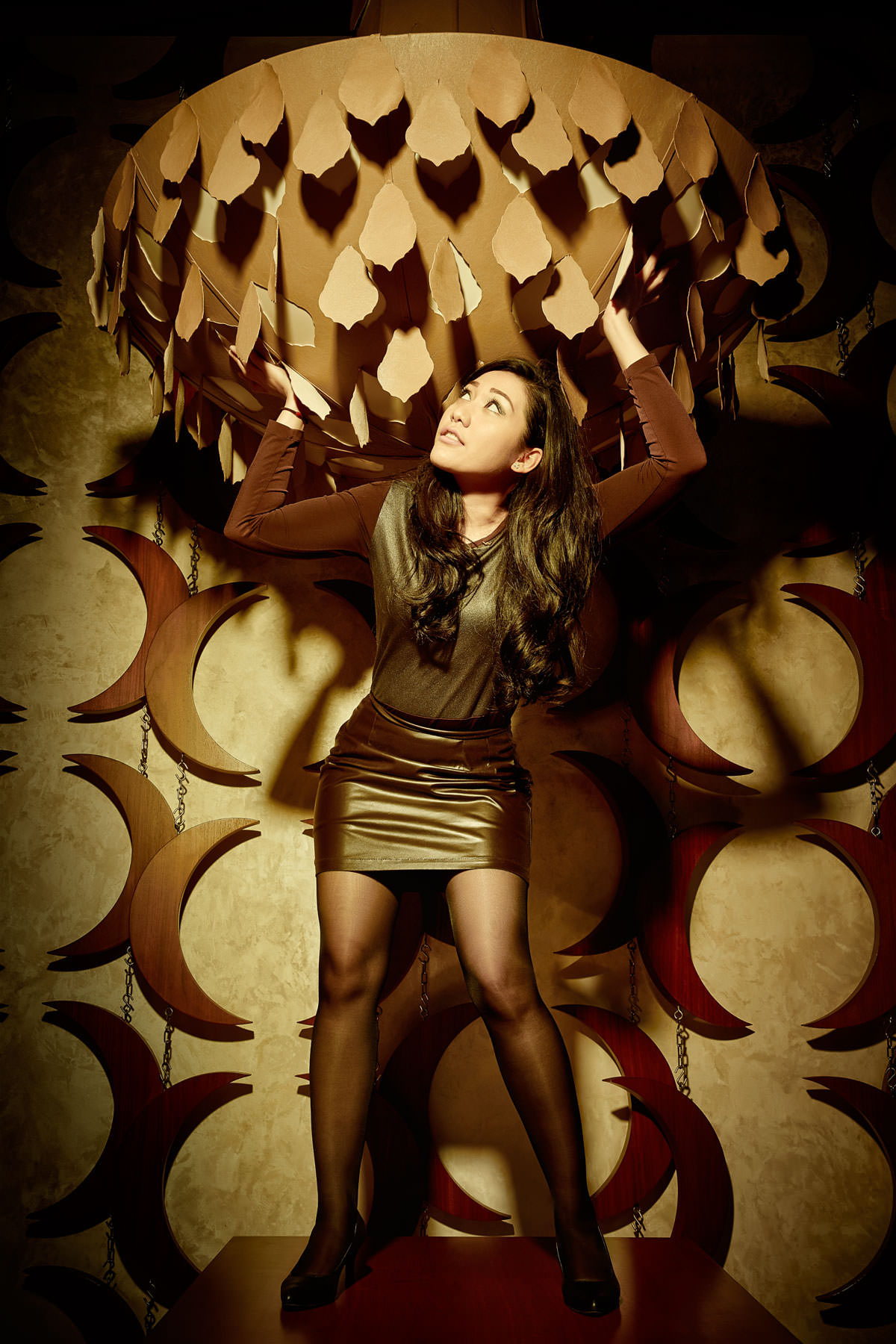 In general, these guys really did pull out all the stops for this – and we captured some great shots as a result. It's always a lot of fun working with such a fantastic team and they each really did deserve their moment of fame. Take a look below for a wider selection of some of the images, and if you want to check if they match their personalities, well, I guess you'll just have to book a room and stay there 😉