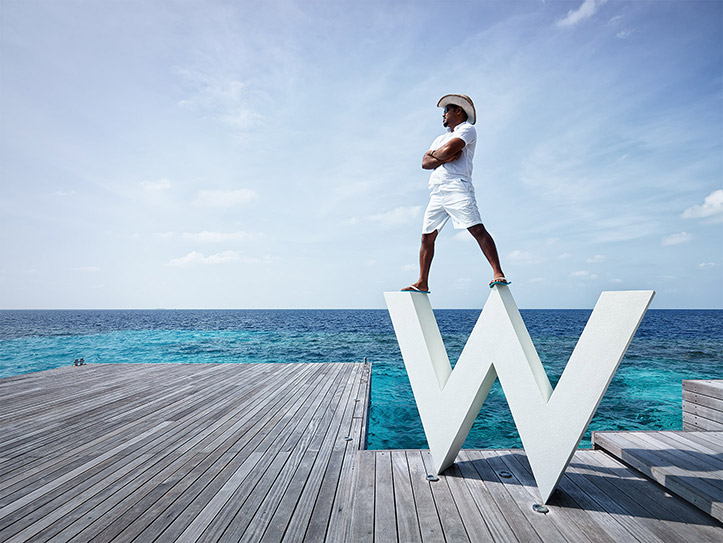 Welcome to the W Retreat Maldives – where one of the coolest hotel brands in the world meets paradise on earth. (As you can imagine, it's a great combination!). Building on the shoots we did at the amazing W Retreat Koh Samui last year, I headed out to the Maldives to photograph the talent team there with the Starwood digital marketing team.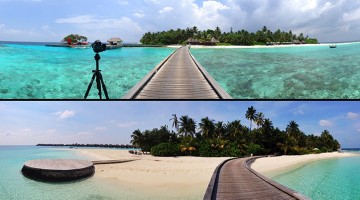 Now I'm not going to lie – paradise or not, the warning email I got about the 4am start to get the first seaplane down to the W Retreat wasn't exactly welcome after 9 hours of flying to Malé the night before, but this really was a quick visit where every hour on the island counted. So, a mix of island shots and talent profiles were booked in – a quick shower and then straight out to work in 40 degrees and a billion % humidity (or so it felt!).
Still, when your "office" looks like this even on an iPhone, it's hard for anyone to feel sorry for you…!
Straight to work with some of the guys on the island, we get going on what would be a hell of a shot-list over 2.5 days. It's weird, having an amazing room, private pool, beach access, outside bath and shower – and not once getting to see it in the daytime! Granted, I've not featured all of the guys on this post (just a really small selection) but it's safe to say we didn't have much time left after shooting each of their feature images!
The shot at the top of this post is of Arshad – one of the welcome team at the W Retreat Maldives. Many a guest has asked to have their photo taken by the huge iconic letter on the welcome jetty, so how to take something a little bit different? Simple – stand ON it 😉 (But please don't try this at home. Or there, come to think of it!)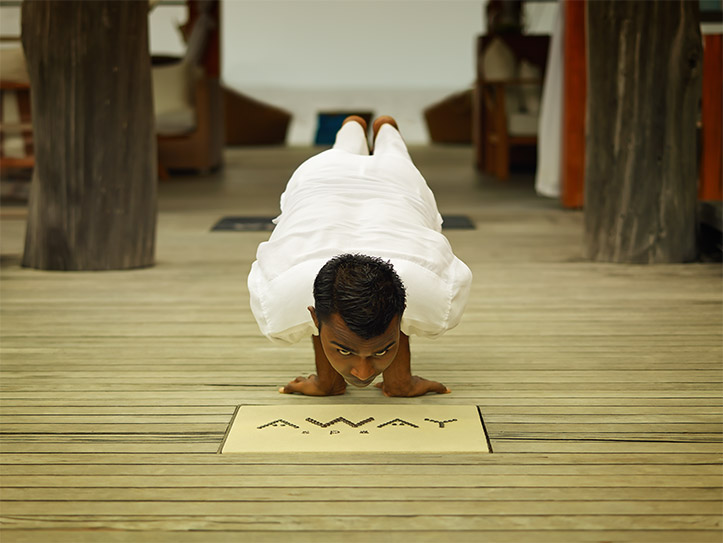 Anyone for Yoga? Of course, if that's not your forte and you'd rather just relax with a glass of wine – why not check out Audi, the sommelier on the island? When he's not serving at the signature restaurant "Fire", of course… (and no, this is not a photoshop trick!)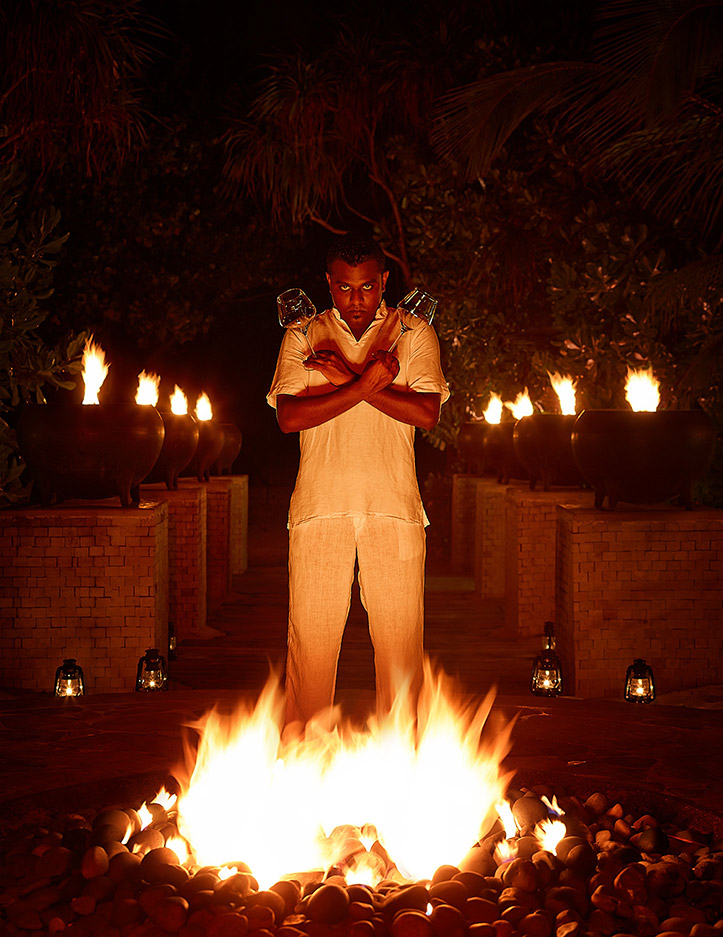 This retreat is actually full of some amazing architecture and views – not least of which is the huge staircase above Wet, leading to the gym – where you'll find Mark, the fitness instructor.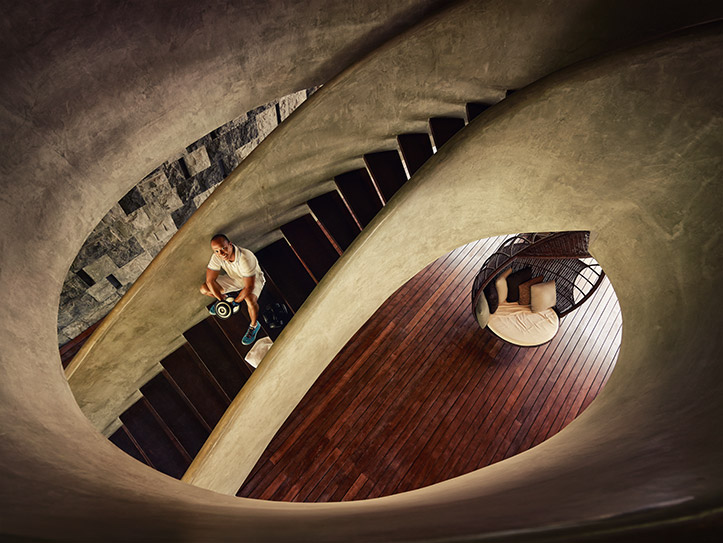 Or the sailboat-inspired "Sip" and "Fish" deck looking out over sunset, with the island's own luxury yacht "Escape" in the background here – ready to take travellers to the retreat's tiny private island further offshore: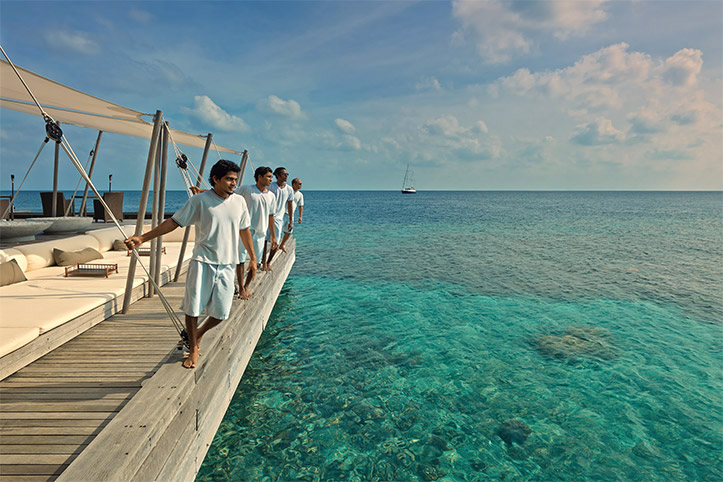 All too much? Well, just chill out at the stunning overwater spa instead 😉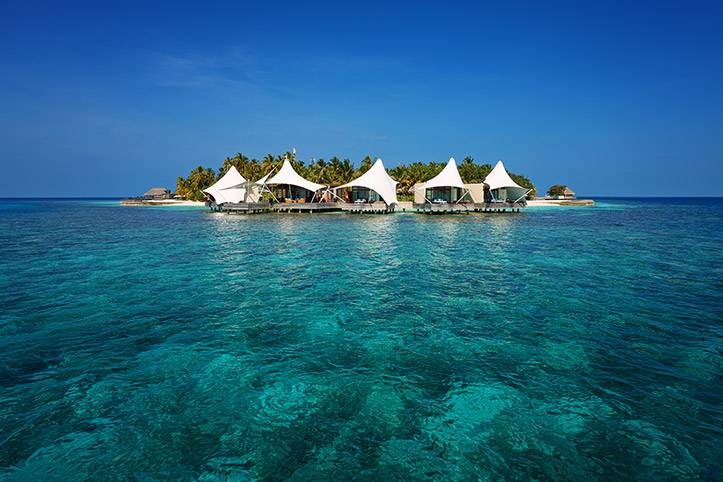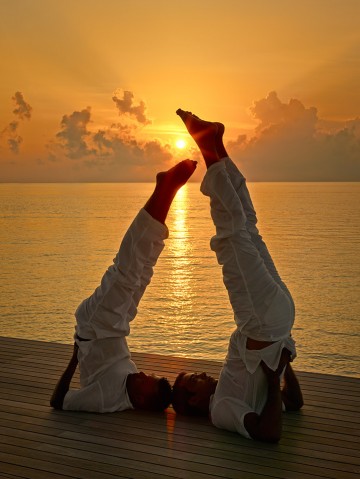 While the place is incredible, it goes without saying that a 2.5 day shooting trip (after around 12 hours of flying each way) isn't the best way to experience this paradise. Couple that with being up for two sunrises all they way through until late doing night shots, and you start to get the gist of how much hard work it can really be.
Can I complain? Of course not – I was shooting on a tropical island – and what an amazing island it is!
Any guest staying at the retreat is truly treated like royalty and it's certainly one of the more "cool" islands (by style, not temperature!) in the area. Combine that with a great group of guys who run the place, and it really is a perfect setup for a vacation like no other.
While this isn't a hotel review (by any stretch), hopefully you've got at least a flavour of how stunning the islands of the Maldives are and what a fantastic bunch of people the W Maldives staff are, as they make sure every part of your stay remains perfect…
(…or a little bit better than perfect if that's at all possible 😉 )
Speaking of which – if you do ever need to know anything while on (or off) the island, this is the man to know: Chunky. W hotels and retreats have a special member of staff in certain destinations – and the Maldives is one of them. Chunky is the island's "W Insider"; if you want to know anything, or for an inside take on what's happening, just drop him a line – the guy's a legend 😉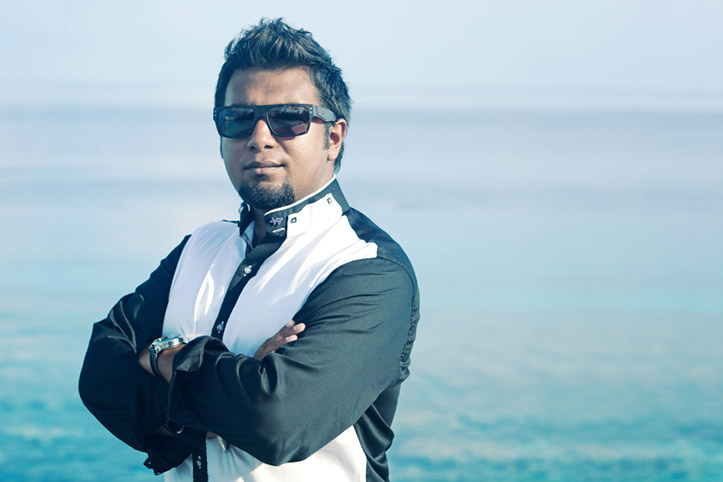 So on the basis of "every shoot is a learning opportunity" – what did I learn from this one?
Well… How about "while the Maldives is a stunning location to shoot, full of rich colours and crystal blue seas – it's also a killer for an iQ280 camera sensor"? At 40 degrees C, that poor CCD struggles with long exposures to the point where I had to let it have a little rest one day. Still, there are worse places to have to take a break than on the top of a boat cruising around a tropical island… 😉

 Now for Reiffer's final thought: three amazing inventions that ALL hotels should take onboard:

Dining tables in the water so your feet can cool off.
Lobster burgers. YES, I said a lobster burger! (With avocado 🙂 )
W's signature retreat "sweet spots" full of ice-cream, water and diet coke – dotted all over the island 🙂
Aaaaaand now back down to earth. 🙁