The latest in the 2011-12 series of underwear adverts for Lick is just about coming out of Photoshop, but this month, there's a little bit more time to make some adjustments.
So, we're back to the shoot we did with Nathan a few months ago – this time for the "fashion/style" edition of Attitude that's coming up. Keeping it simple (and not quite so obvious as the previous jockstrap campaign) the current proposal is to run with the advert below, sticking to one of Lick's core products: white trunks.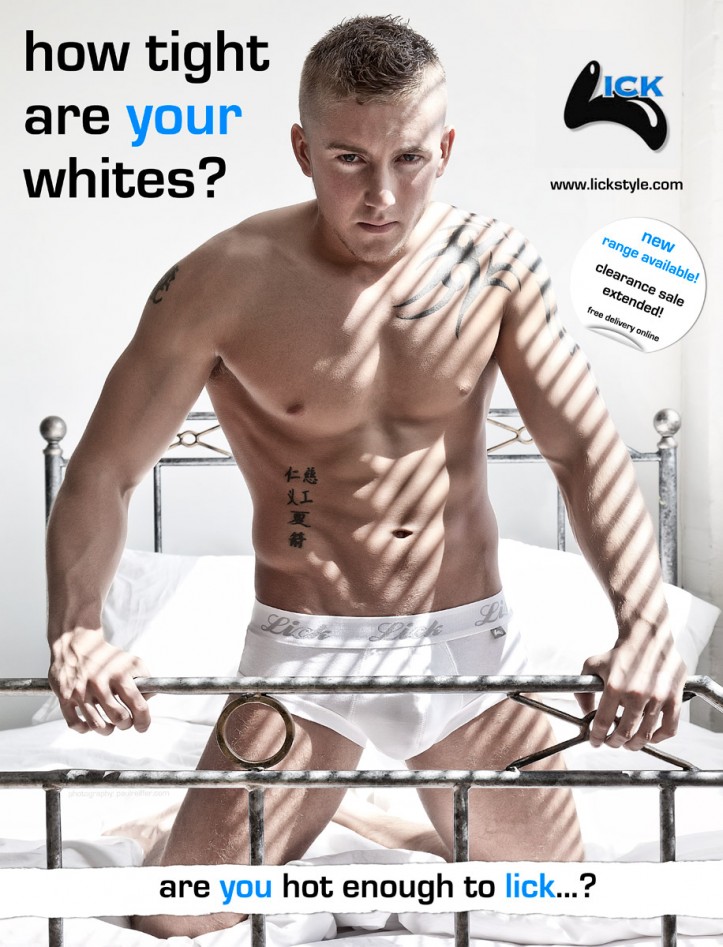 Now here's the challenge. Lick don't HAVE to go with this shot – in fairness, there are around 300 in the archive from that one shoot alone!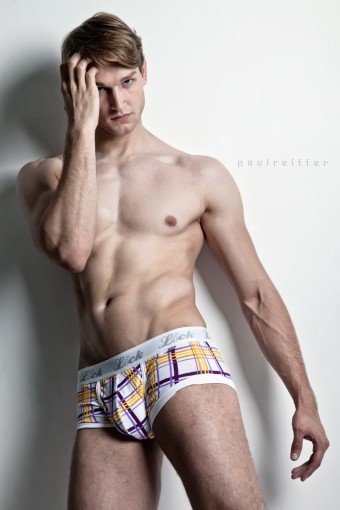 I think it works, Ben (the MD of Lick) thinks it works too.
The thing is – do YOU?
We did shoot two other models during the same session back then and this guy – Chris – hasn't been used in a dedicated advertising shot so far. Naturally, it doesn't have the copy over it and is a very different feel, but what do you guys think? Who wins the October edition – Nathan or Chris?
Don't worry – it's nothing personal (and neither guy will get upset!) it's just down to which image works in an advertisement better than the other. And hey, as there is a bit of time before it's got to be submitted, I figured it would be worth getting your thoughts first!
Let us know your thoughts!