Who's up for winning some FREE Baskit products of their choosing? If that's you, read on… 😉
My sample pack of their new range arrived this week, ready to shoot with some cool new models – along with an idea from the boys at Baskit : Let's get some ideas from customers for the photo shoot, and reward them with some free products of their own to keep!
Born in 1999, Baskit is a clothing brand known on several continents for fashionable and high quality apparel, underwear and swimwear. Catering to the everyday needs of stylish men. In 2008, Baskit introduced swimwear and loungewear collections to the mix. Last season, Baskit evolved the underwear industry by creating the revolutionary "Jock Brief." While others have since imitated, Baskit remains the originator of this landmark style and will continue to lead.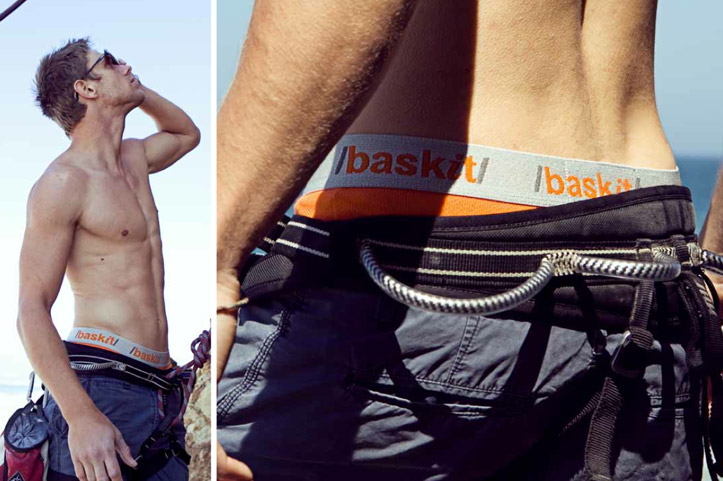 So, how can you get your hands on some free underwear or swimwear…?
Easy! Next month, we'll be shooting two models in the brand new Baskit range of underwear and swimwear. Normally, the "where" is left up to me – but this time, we're opening it up to all of you guys! We want suggestions on what "theme" / location / concept / setup to use to shoot the models to show off Baskit's products in a new light. Stood on a pile of bricks? An archway with uplighting? Maybe in a wet-look dungeon?! Well maybe that's going a bit far but here's the deal:
The person who suggests the best concept for the shoot will get two things: First, we'll shoot it! Second, some free underwear and swimwear of your choice from Baskit's fantastic range – selectable from their online store!
Cool, huh? So how do you enter? Well, that's easy too 🙂
Send your name, email address and idea to baskit@paulreiffer.com OR put it into a comment below on this post by midnight on the 7th October 2011. That's it! So, may the best man (or woman!) win… 🙂
Good luck!