The sound of screaming kids isn't exactly on the top of my list of wishes – but it turns out I judged Olly's tour all wrong. It seems, strangely, that when Mr Murs plays a gig the sound of the screaming kids is drowned out by… the sound of their screaming mums!
Yes, it seems he attracts quite a range of fans to say the least 🙂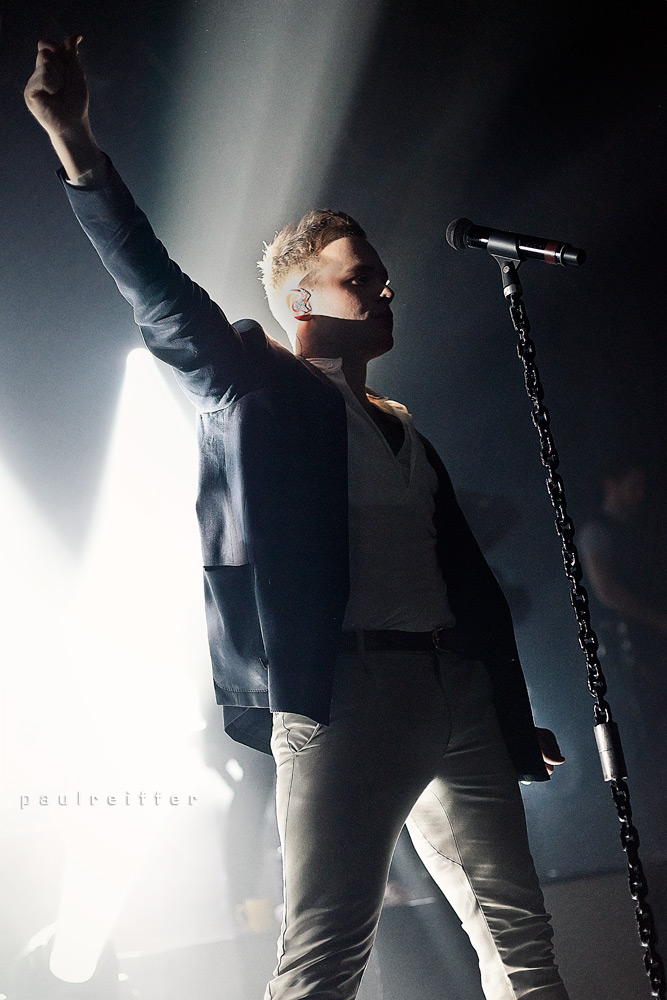 Trying not to upset the front row too much (it seems us photographers have a habit of getting in the way for the first couple of songs!) I captured previous X-Factor star Olly Murs at his Portsmouth gig on the 19th May. Full of energy, along with the odd goofy stage-trick 😉 , Olly didn't disappoint his adoring fans, and gave a performance that I'm sure left many with a sore throat the next day. This was one heck of a "screamer" in terms of gigs, and ironically, the only one which I forgot to pack my earplugs for!
Anyway, coming on to rapturous applause and chants of his name, he took the stage and didn't hold back. Armed with his custom rebel chain mic stand (which looks amazing!) he blasted out the first half of the set while seeming to make use of most of the audience as backing singers too!
On to the second half, and not only did Olly manage to bring his sister Fay on-stage to sing to her, he also managed to cover a Stevie Wonder medley – much to the pleasure of those in the audience who knew all of those words too!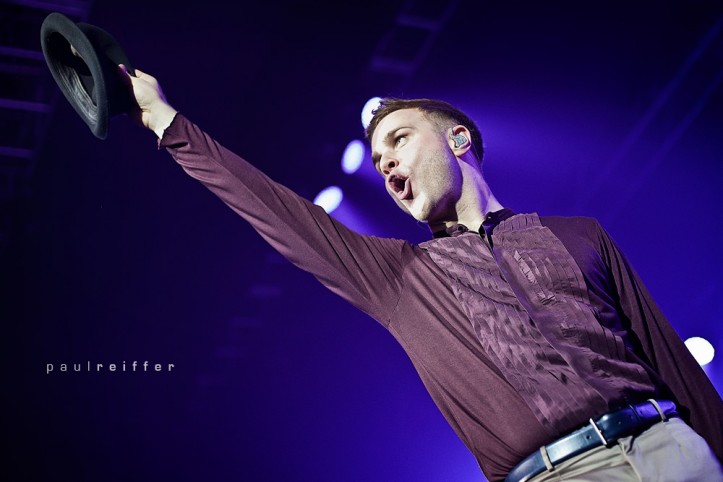 Introducing his new "Rock-n-Roller" mic stand from Rebel as well, the second half gave him a few stage tricks too: It turns out, no matter *what* you do to this stand, it always gets itself back upright! Hard to capture in a still photograph, but if you ever see one, you'll know about it; it certainly keeps the artist on their toes trying to catch it when it comes back at them!
Overall, a great show – put on by a great group of musicians. I also managed to grab a shot or two of Mark Pusey – a fantastic drummer who's performed with some pretty well known people in his time 😉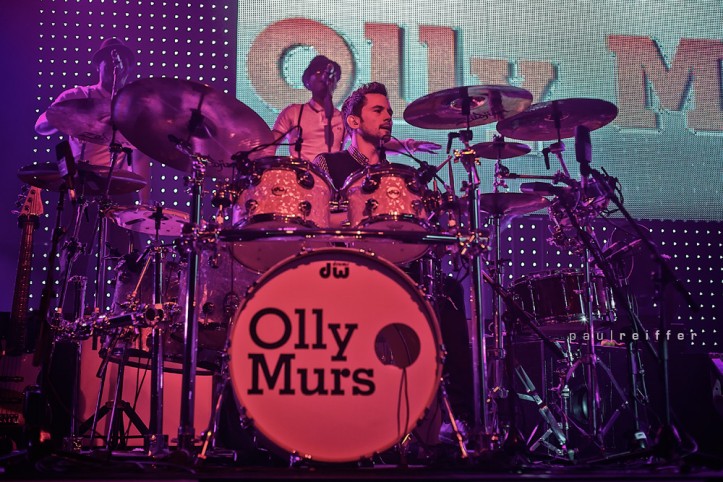 I've added a few more photos of the show into the gigs portfolio here – be sure to check out Olly's page (and new single), along with Rebel and Mark Pusey too…!