That's right, "The Wanted" were seen through my lens some time ago, just before they hit the charts and certainly before they were known to the extent they are now.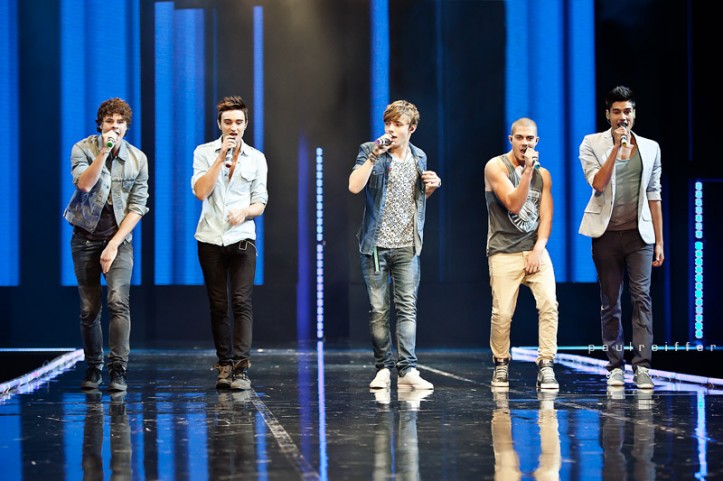 Now, I'm not going to lie – to say I'm not exactly The Wanted's biggest fan would be fair. But hey, in June this year, the band members were singing and dancing in front of my lens to their first single "All Time Low", and I snapped away. Now, from a timing perspective, this was interesting; It wasn't at a gig, nor a music venue, it was at the Clothes Show in London where they were the warm-up act prior to the fashion theatre's main show.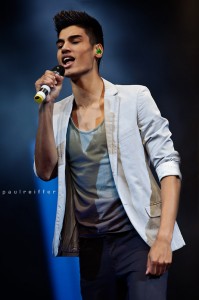 Having shot at the Clothes Show previously, it's the normal routine – an unknown band are placed on stage by their management in order to gain publicity. Granted, what better launch platform than in front of a (predominantly) young female audience if it's a boy-band you're managing? But this time was no different to the last – it wasn't quite the polished performance they're now capable of delivering, and as a result I stopped clicking and took no more photos…
How little it turns out I know – apparently these guys are "amazing" (according to their teenage following, that is). Indeed, in fairness, bands such as Boyzone, Take That, East 17, etc – all started out with "questionable" routines for their launch to fame, and wow – did these guys surprise me. Fast forward to October this year, and The Wanted's launch single makes it to number 1 in the UK charts with a follow-up hitting number 2. Ironically, those pictures I'd originally dismissed as of no interest to the world turned out to have captured a group of (now famous) singers right at the point they were about to launch into the UK music industry in a big way.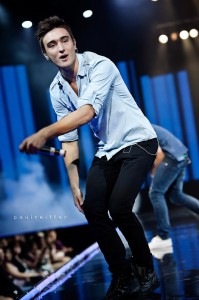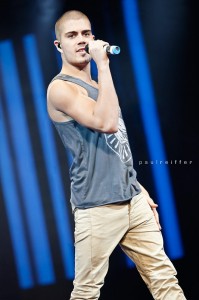 Lesson learned : Just keep snapping, you never know how things might turn out…!
(PS – I'm still unsure as to why it's essential to hold onto your crotch in order to sing in tune, but maybe that's just my age showing – it seemed to work for the females in the audience… 😉 )