arise
print info:

 

120 second exposure

 

 f/9 aperture

 

 ISO 35

100 limited edition prints

5 artist's proofs

free worldwide shipping

build your custom print:
Paul says…
Wow, what a contrast. The hustle and bustle of metal and concrete skyscrapers surrounded in their light-show, captured from the stillness of a harbour in nearby Brooklyn.
As the first image from my October 2014 New York City shoot, this set the tone for the rest of the trip. I wanted to capture the scale of this amazing collection of architecture as it rises from Lower Manhattan Island, its peak being the light of the Freedom Tower – part of the new One World Trade Center complex. Who would have thought that just minutes across the river, you could sit and watch one of the largest financial hubs continue to work through the night while surrounded by calm water and ageing wooden posts.
New York – it really is a city of contrasts
Location: New York, USA
Sizes available up to 3m / 10ft – for custom sizing, please contact the studio
About your fine art print:
Each print we deliver is a hand-signed Limited Edition (of 100) or Artist's Proof (of 5) version. Because you're getting a true work of art, you'll also receive a secure certificate of authenticity and individual edition number.
We use the best medium format camera systems in the entire world and print every image on specialist silver metal halide paper - meaning what you see in real life is exactly what you get to hang on your wall.
Your print is put through a rigorous set of quality control standards long before we ever ship it to your front door. We only create gallery-quality images, and you'll receive your print in perfect condition with a lifetime guarantee.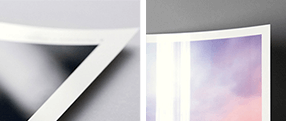 Our premium silver halide archival prints are produced on a unique gallery paper that delivers unsurpassed levels of brightness and vibrance, along with industry-leading levels of detail to appreciate from any angle.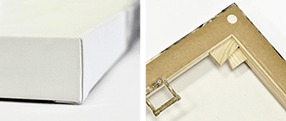 Hand-made in London, our pro canvas prints are strong, rigid and designed to show your artwork at its very best. With side colour choices and wraps, our canvases can fit into any style of room.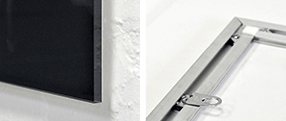 The ultimate in modern framing, our diamond-cut acrylic prints are backed with a contemporary aluminium floating frame, handmade in exactly the same way as our own gallery displays.
Nature doesn't mass-produce its jaw-dropping wonders.