It's that time of year again, when the word "upgrade" is used almost as often as "new version" in conversations about Capture One.
However, as we all know – this year "is a little bit different" – so we're giving you the chance to win an update to the next release in our Capture One competition by showing us your best edit!
Competition now closed! Click here to see the final 9 and winning images.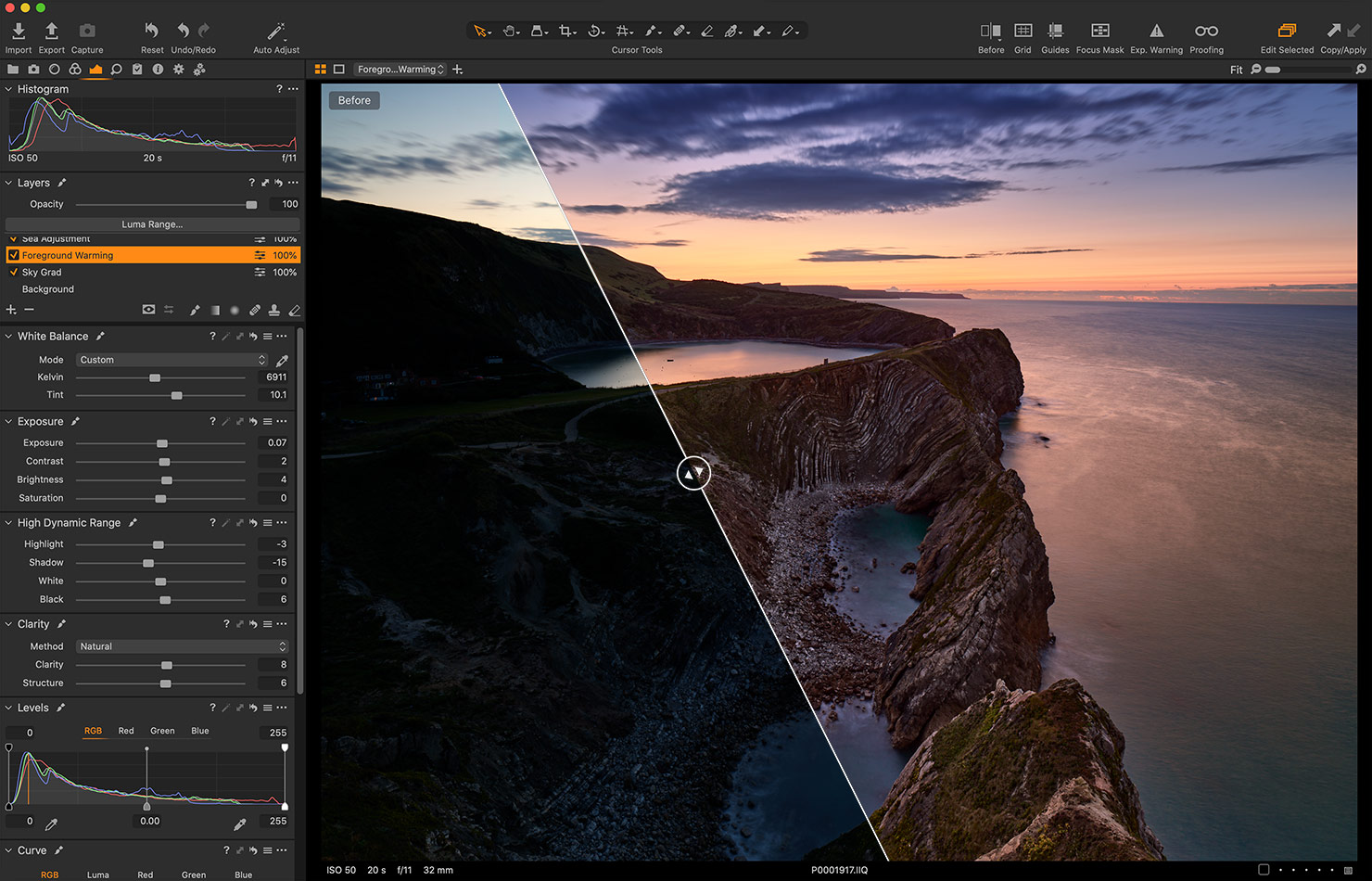 Along with David Grover at Capture One, we're inviting you to submit your best image edit made with either v12 or v13/v20 – with the best processed image winning your choice of either:
For Perpetual License Owners – a free upgrade to version 21 on its release
For annual/monthly subscribers – a year's extra, free subscription, added to your account
Not bad, huh?
And, of course, we're also keen to see how good you've all become at editing and/or following along during our YouTube sessions with that all that extra time throughout this "unprecedented year"!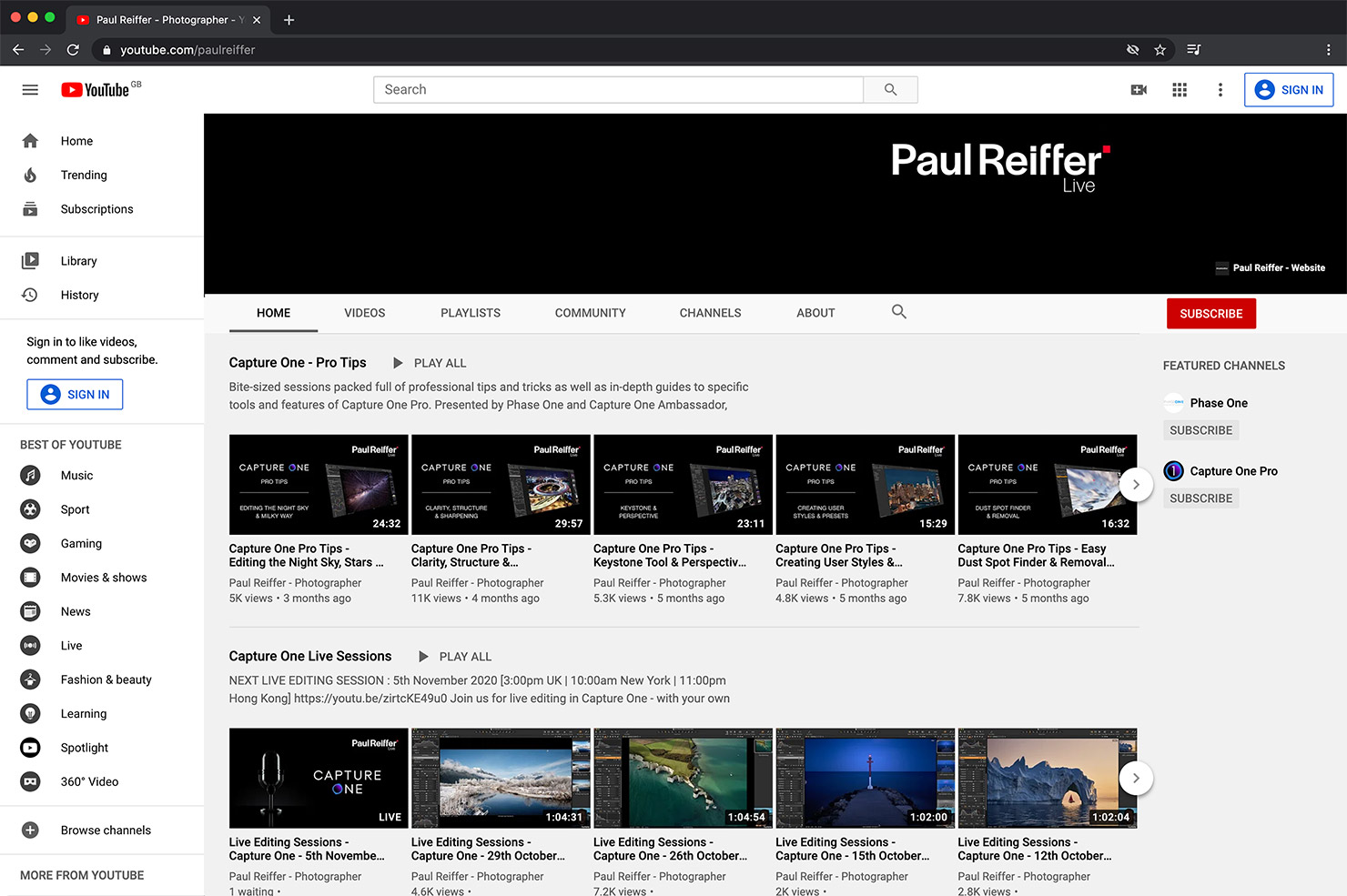 We're not looking for the best PHOTOGRAPH…
We're looking for the best EDIT:
It could be an amazing recovery from a challenging raw capture.
Maybe it's a sympathetic, natural feel that you've built onto a stunning scene or portrait.
Or could it be that you've managed to find an innovative way to bring something new and artistic to your shot?
Whatever it is, if you have an edit that you're proud of, we'd love to see it – and if it's one of our favourites you could be in line for a free upgrade to the next release of Capture One!
(And there's a runner-up prize of your choice of Style Pack, too)
---
How to Enter
First, we need to get your RAW file packed up as an "EIP", so that we can see the edits you've made, using the two simple steps below after right-clicking on your chosen image from within Capture One:
1. Export Original from Browser
2. Pack as EIP to send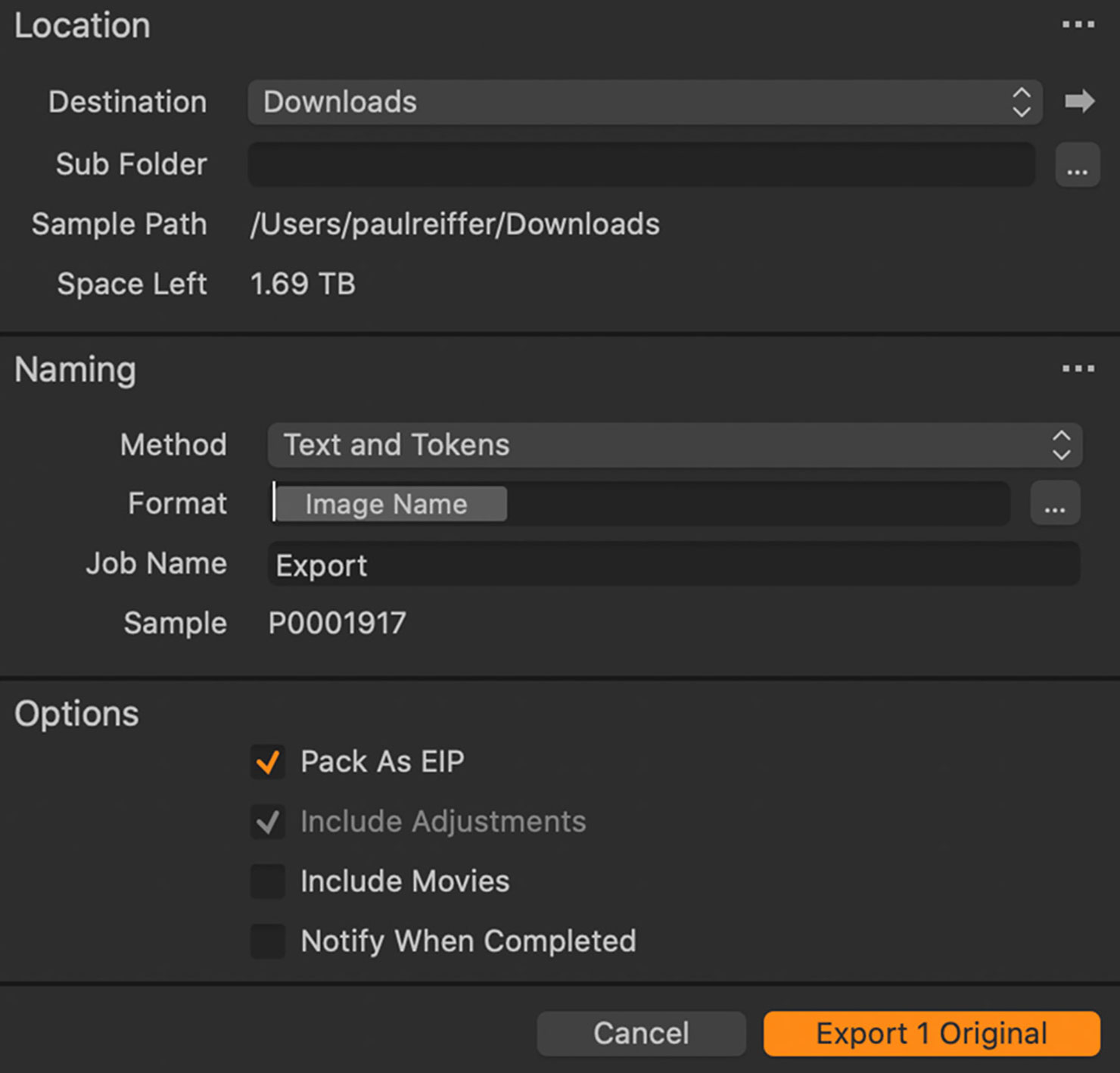 3. Transfer your file
Once you've packed your image into an EIP, head across to our dedicated, secure WeTransfer page and upload it to us, remembering to include your full name in the message. (Multiple entries or those without names will not be considered).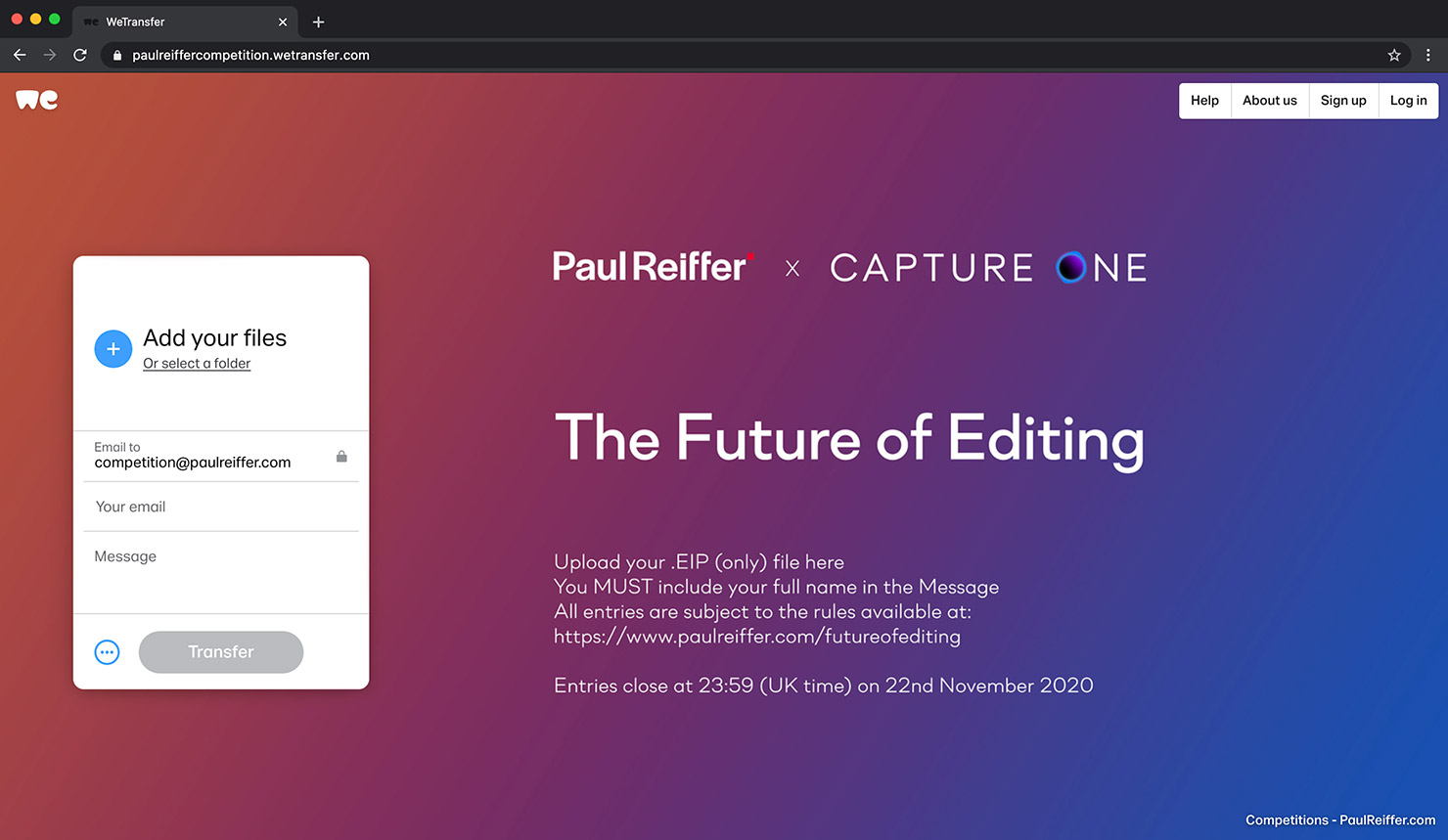 By uploading your file, you are agreeing to the terms and conditions (well, "rules") that are listed below.
Those rules set out the basis for the competition and also grant us the ability to use your image in relation (specifically) to this competition.
And that's it.
One lucky (well, talented!) individual will win their upgrade to the very latest version of Capture One as it's released – and our fabulous runner-up will get their choice of Style Pack sent to them too.
Not got a copy of Capture One yet? Click here to download the completely free trial!
Good luck everyone!
Winners
Well done to everyone who submitted an entry – there were some absolutely fantastic examples of getting the best from your captures in the hundreds that we received.
Between David and I, we got our selection down to a "final 9" – a great series of images: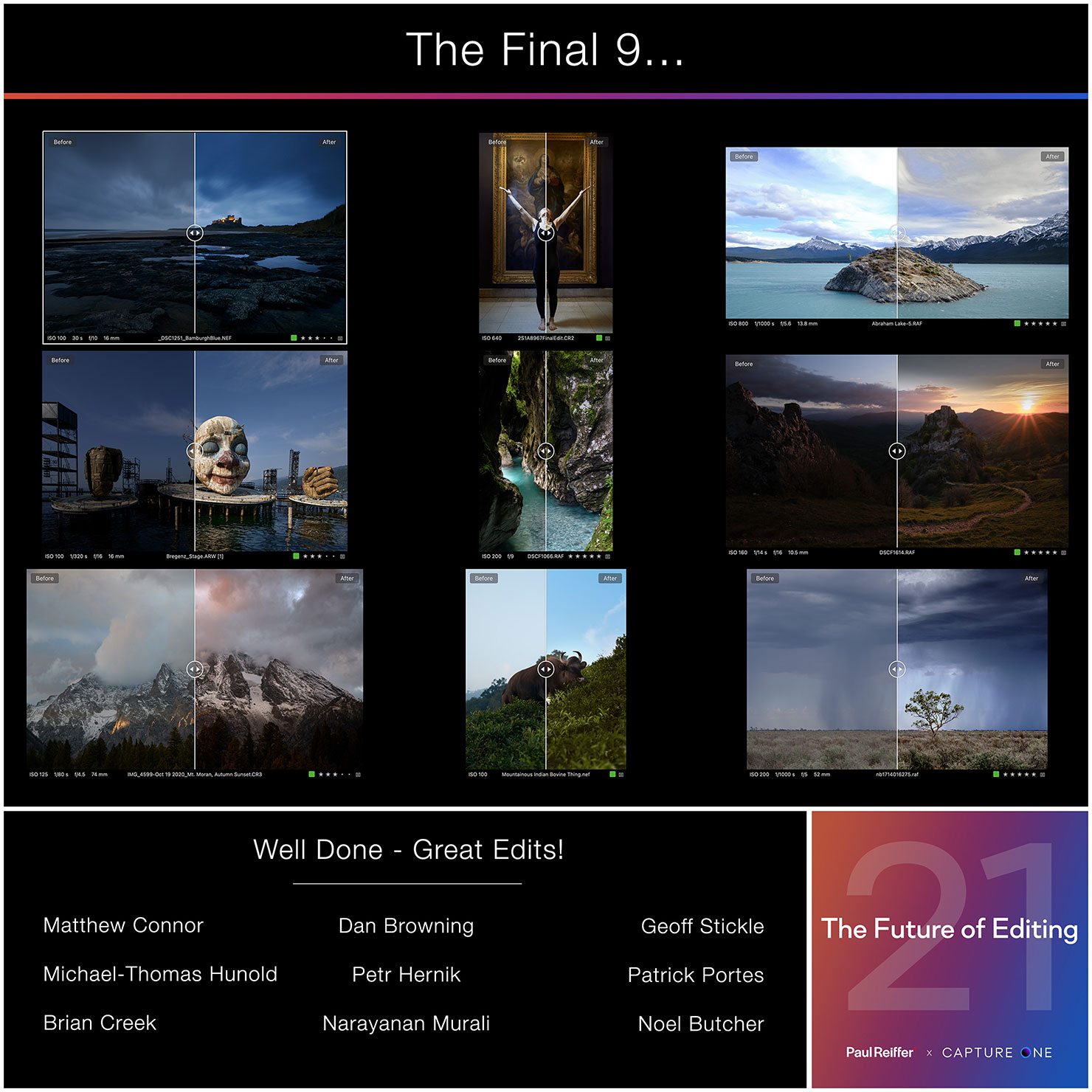 Choosing a winner from those, however, was so difficult we actually settled on two – and doubled the prizes!
Congratulations to Petr Hernik, our first winner.
A deceptively intricate edit – one using the real power of highlight recovery, along with balanced colour editing to really lift this canyon shot to another level.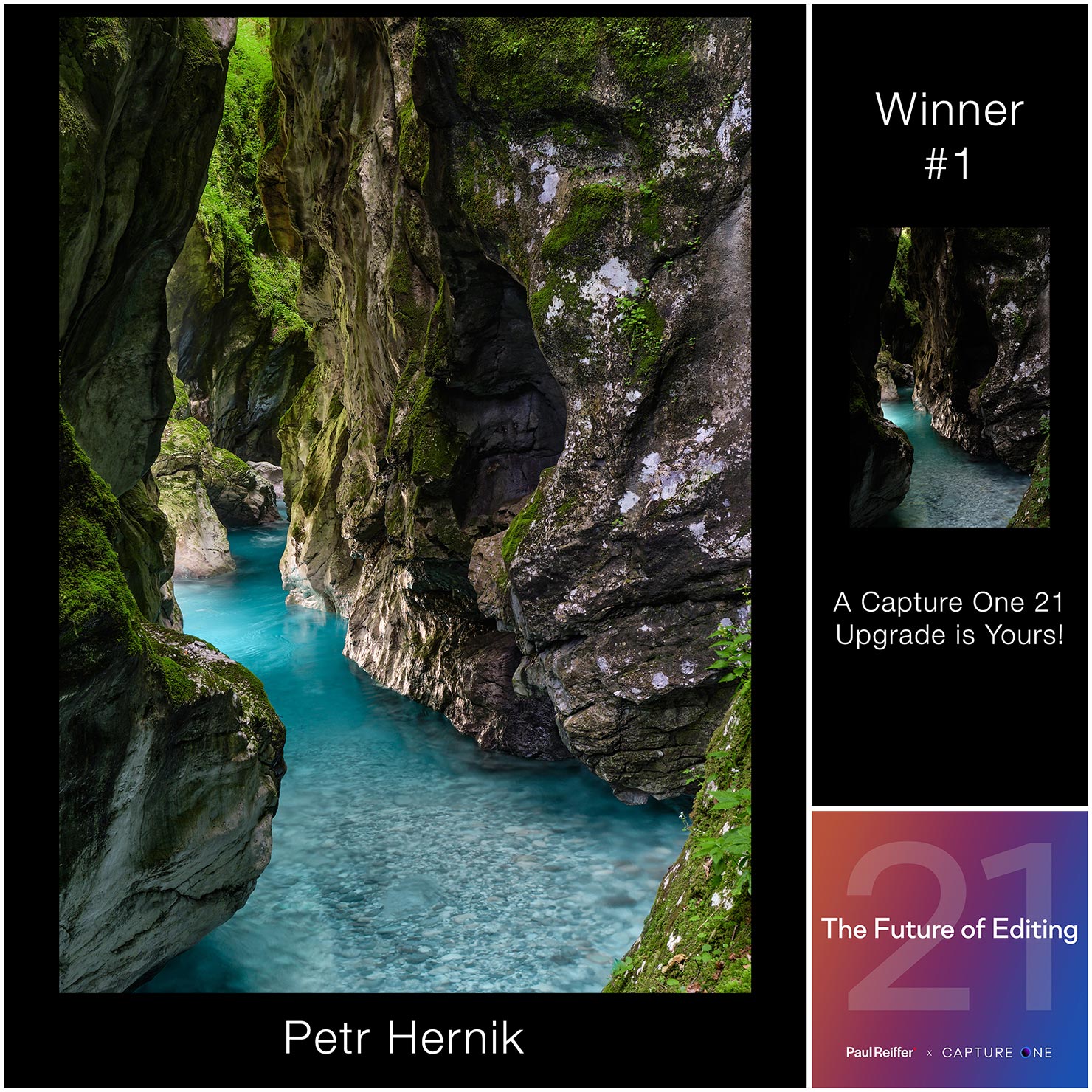 And equal congratulations to our second winner – Noel Butcher!
An image which many would have just "hit clarity to 11″(!), this has a wealth of localised adjustments on layers, keeping the tree real – a balanced tone, and some good dodging and burning in the sky to bring the textures back without introducing heavy noise.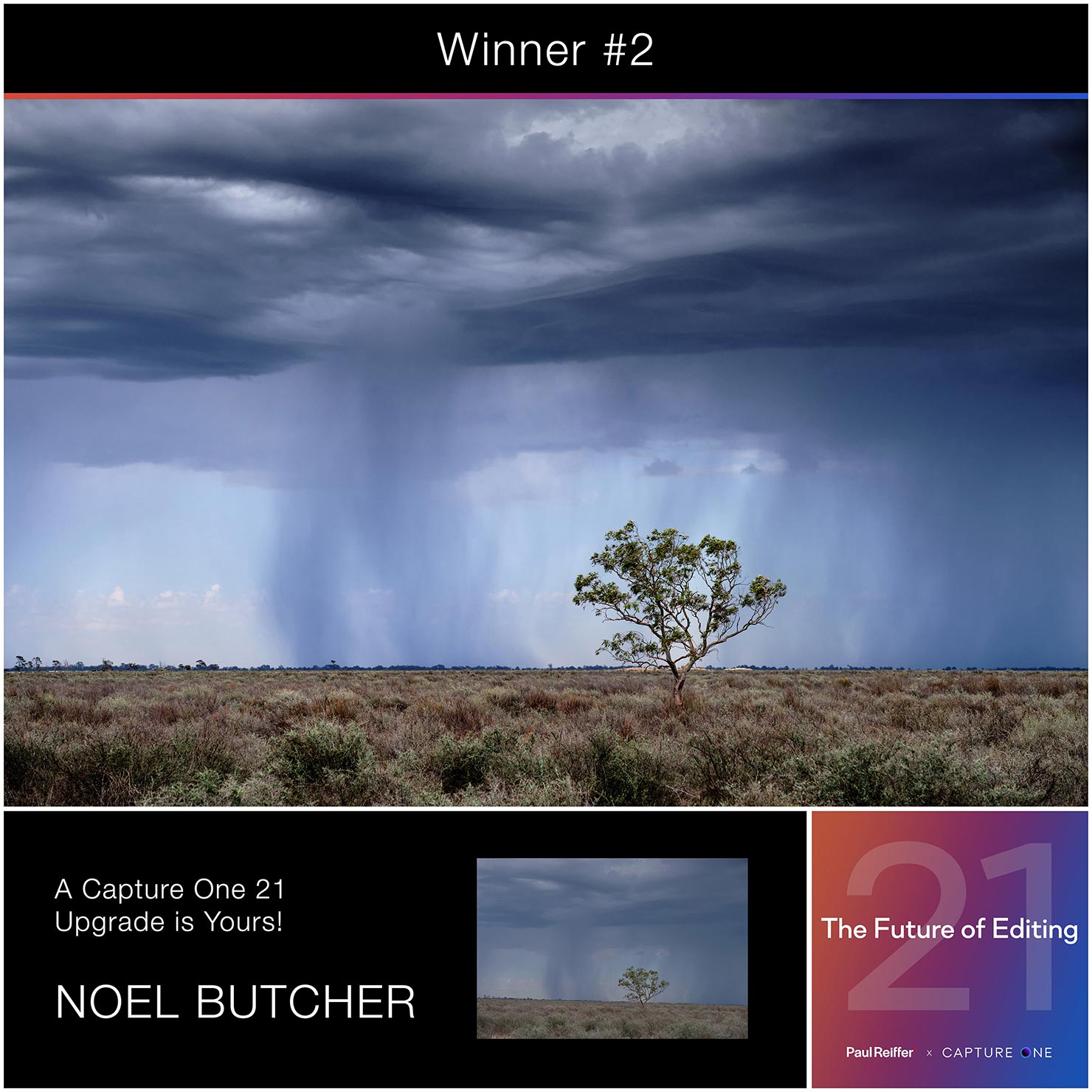 Both Petr and Noel receive an upgrade to version 21 of Capture One Pro!
On to our runner up – and the winner of their choice of Styles Packs – this went to Narayanan Murali for their wonderful edit out in the fields.
Great use of layers, nice healing/cloning work, and sympathetic colour grading and dodge/burn additions to the overall image.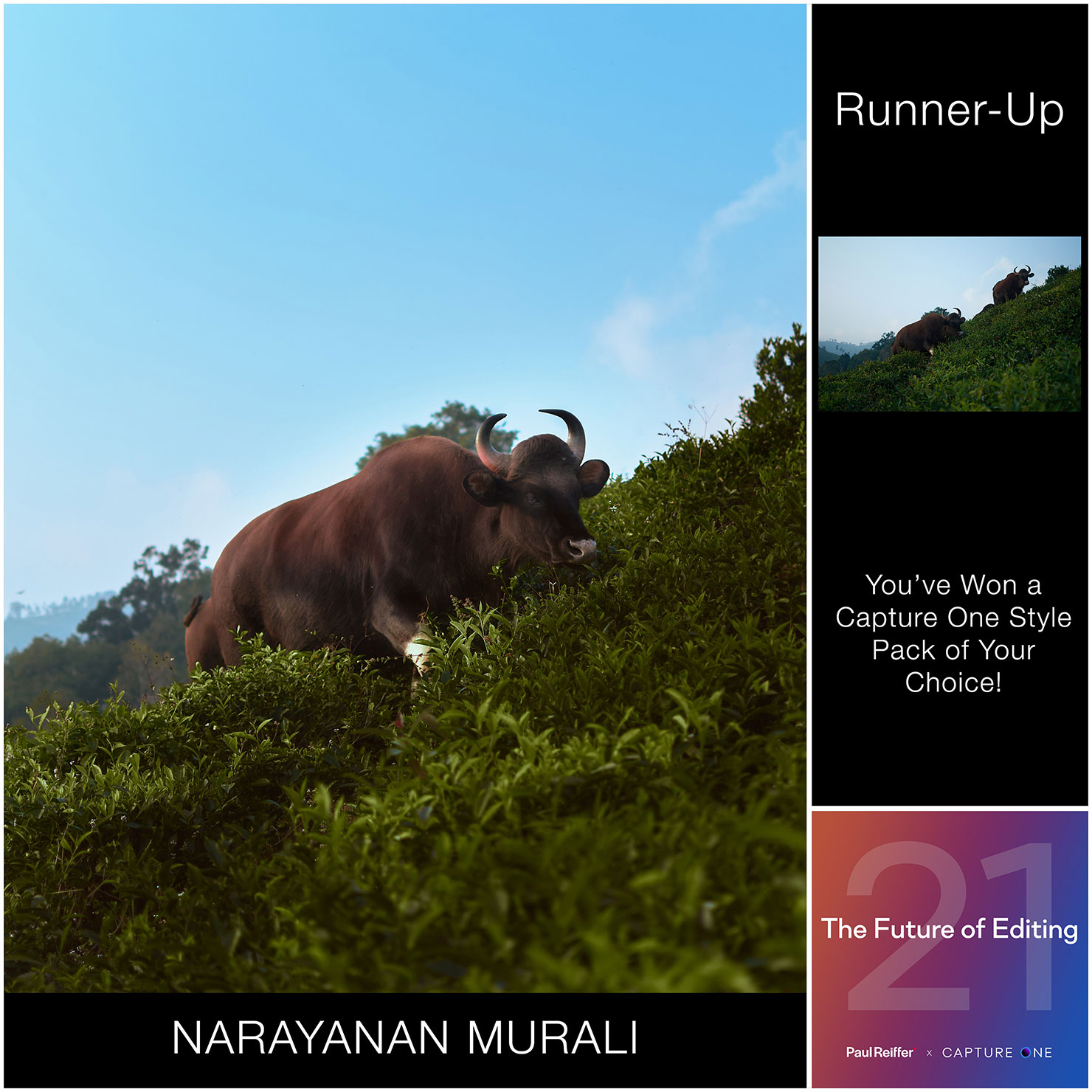 Well done to all – and hope you continue to create great things with your brand new software!
---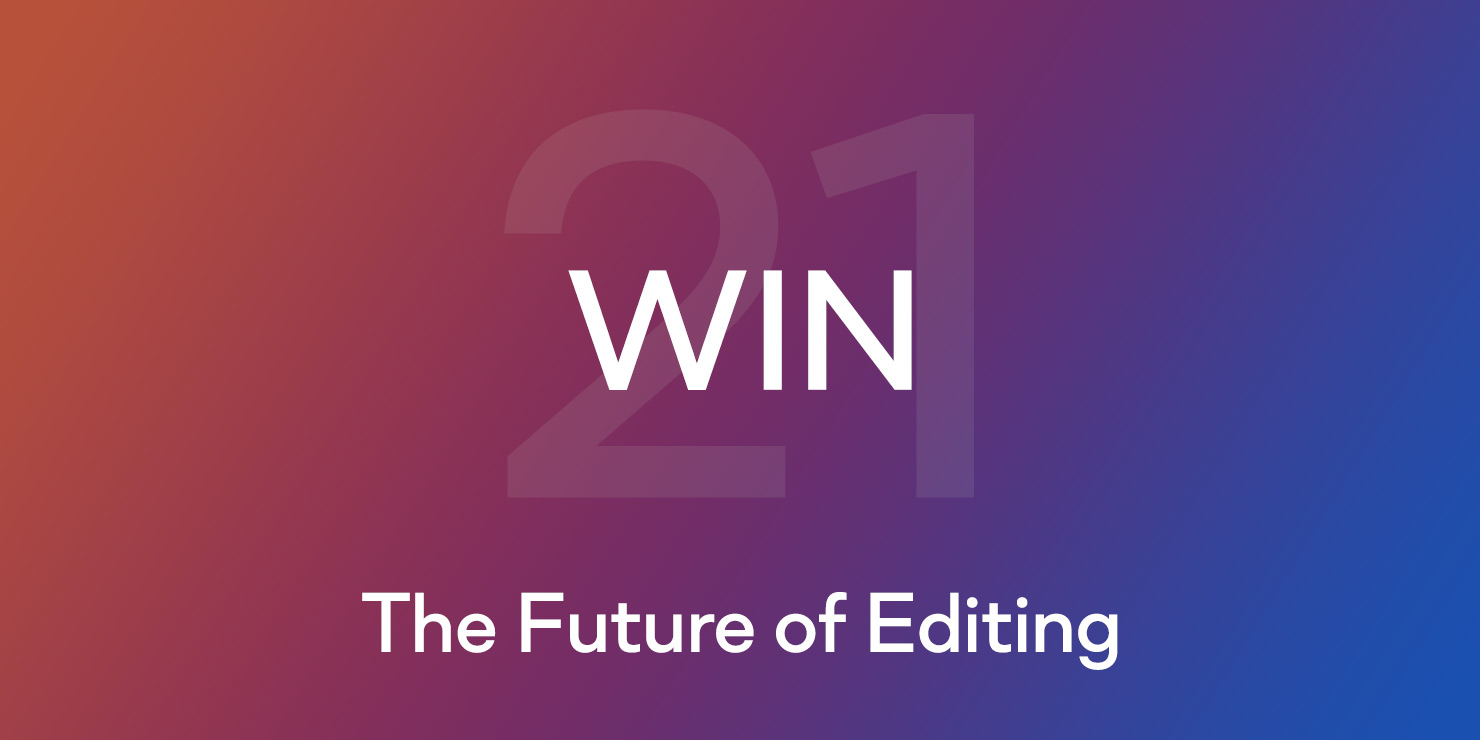 Rules:
Administration:

The competition "The Future of Editing" is being run by Paul Reiffer, based in the UK and co-sponsored by Capture One, Roskildevej 39, DK-2000, Frederiksberg, Denmark.
The competition is available to entrants worldwide, in all countries where Capture One is sold.
The sponsors reserve the right to publish the winner's name in relation to the contest in future.
You retain all copyright to any submitted image, but grant Capture One and Paul Reiffer an irrevocable license to republish your content in marketing materials which relate specifically to this competition.
In entering the contest, you agree to be contacted if you are selected as the winner of the Prize.
No other correspondence will be entered into by either sponsor.
All personal data is recorded and stored in line with our global privacy policy, and is not shared with any partners outside of Paul Reiffer – Photographer and the Sponsor.
Entry:

Entries open at 15:00 UK time on 5th November 2020 and close at 23:59 UK time on 22nd November.
Only one image submission is allowed per person, and you must be 18 years or over to enter.
You must own the unrestricted copyright for, and be the sole creator of, the image that is being submitted.
Edits must have been made in Capture One (Pro, Nikon, Sony, Fuji or Express) using version 12 or 13 (20), within the past 2 years.
Entries must include an EIP package file which includes all adjustments along with the RAW file to which they relate.
The entire edit must have been completed only by you, and not while under the direct supervision of another person or instructor.
No purchase or payment of any kind is necessary to enter or win, but you must own an existing full license or active subscription of Capture One v12 or v13 in order to make use of any prize.
Judging:

Judging will commence on 23rd November, and the winner shall be announced on 26th November during the Paul Reiffer Live Editing session, broadcast from 15:00 UK time.
Images will be judged on creative adjustments, artistic interpretation and use of tools, along with how well the entrant has kept the scene looking true to life.
The judges are David Grover (Capture One) and Paul Reiffer, whose joint decision is final.
Prizes:

The winner and runner-up will be notified by email on the 27th November 2020, as well as in the Live Editing Session held at 15:00 UK time on 26th November.
The winner will receive their choice of one(1) perpetual upgrade license of Capture One to version 21 when it is released to the public, OR a free extension of their existing subscription by a period of twelve(12) months from the date of notification.
One runner-up will receive their choice of one(1) of the following Styles Packs for Capture One: Sunbound Styles, Deep Forest Styles, Infinite Peaks Styles, Pacific Styles, Seasonal Styles, Film Styles, Cinematic Styles, Black & White Styles, Matte Styles, Spectrum Styles, Beyond Film Styles, Beyond B&W Styles
No prizes include future upgrades which must be paid for by the customer should they wish to do so.
Prizes may not be exchanged for cash.