This year, and in part as an effort to keep people productive during their respective "StayHome" periods of the Wuhan COVID-19 outbreak around the world, we've launched our exclusive programme of Live Editing Sessions with Paul.

Editing your images, live , during each session in Capture One Pro, you'll see how this powerful post-processing tool can be used to get the very best from your photography – and Paul will be on-hand to answer questions as you go.
All sessions are free to join, and you can find details of the next live broadcast on our dedicated workshop page here.
---
Launch Competition – The 30 Day Challenge!
To celebrate the launch of our live editing sessions, we've teamed up with the guys at Capture One to offer an amazing prize to one lucky reader – A free perpetual license of Capture One Pro 20 worth £299!
As part of their 30 Day Challenge, Paul's provided his tips and tricks to making sure your content is safe, secure and available no matter where in the world you're shooting.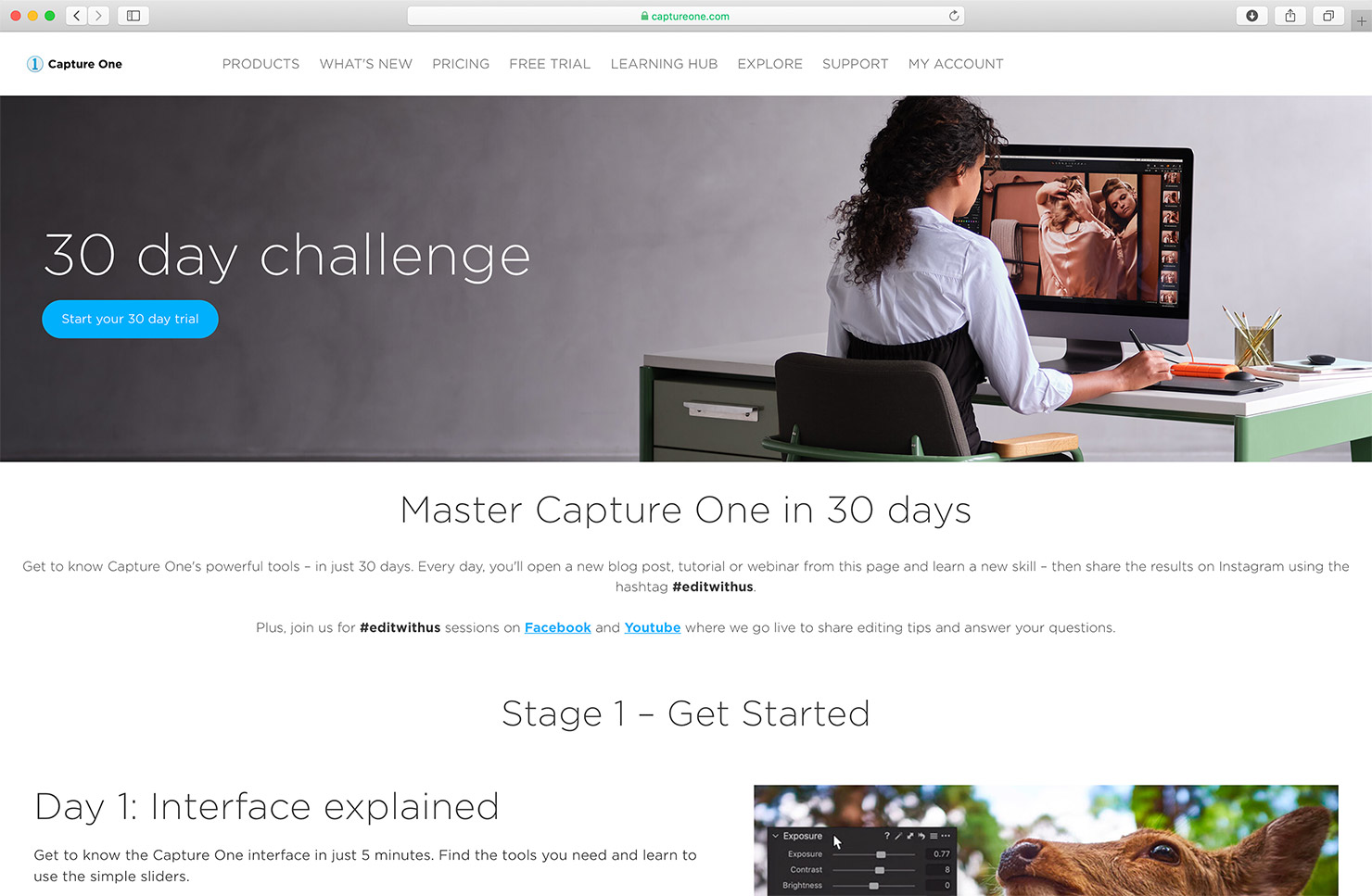 Alongside a wealth of other snippets and quick overview sessions, the team at Capture One are challenging everyone to #EditWithUs and show off your best work. Following the challenge, you can be sure to have a fantastic knowledge of this amazing tool in 30 days or less.
All you have to do to be in with a chance of winning is fill out the form at the bottom of this page with the correct answer (which you'll find on the 30 Day Challenge site), and enjoy learning along the way: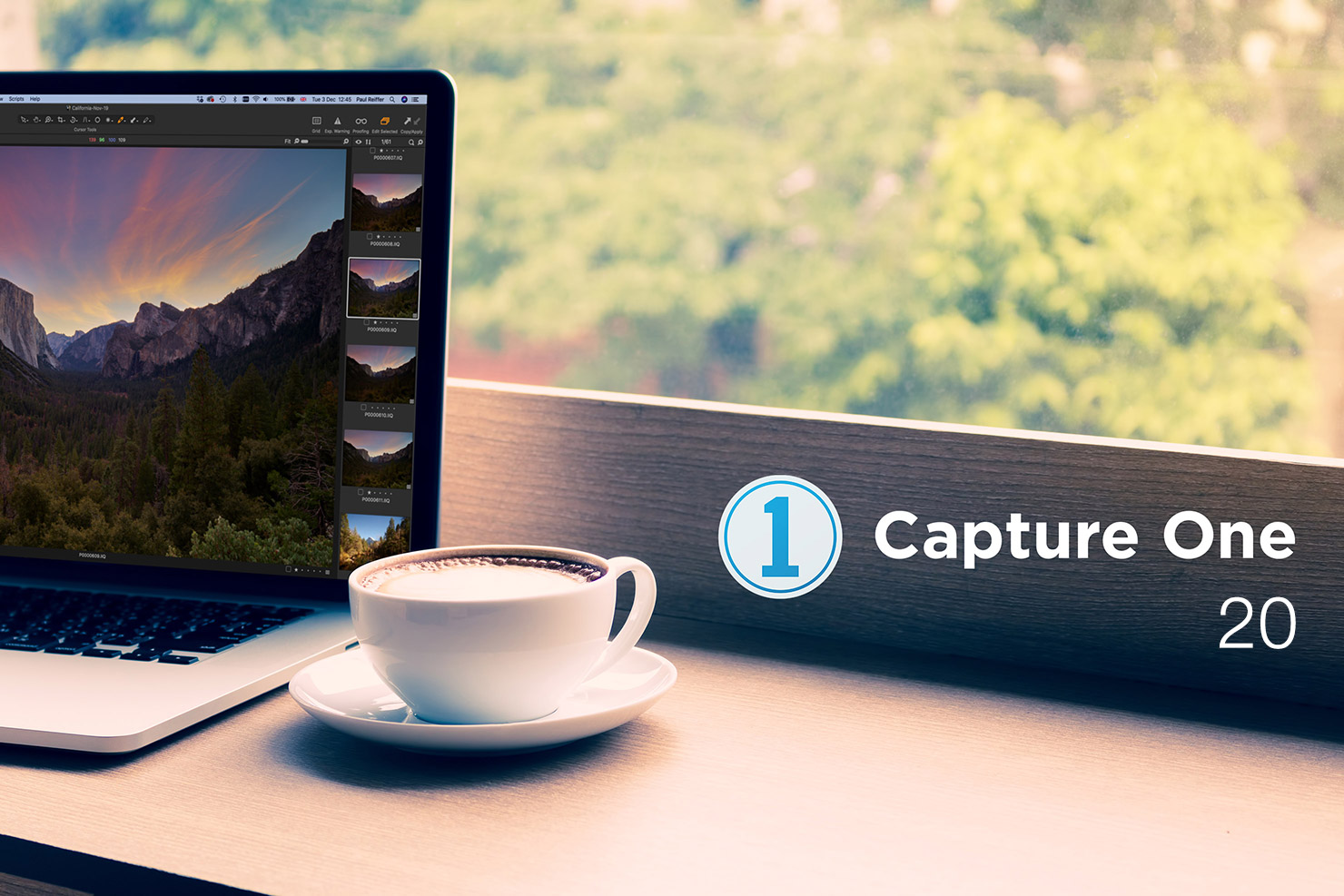 Discounted Licenses and Free Trial
For those eager to get started, remember Capture One has a fully functional 30 day free trial to check it out – just click here to download. If you can't wait to find out if you've won a free license – there's a 25% discount on new Pro license purchases by using the code "PRO25" at checkout before the end of April.
And for existing users looking to upgrade – you've not been forgotten – for a limited time, all license upgrades from previous versions are available at a 30% discount using code "UPGRADE30" at checkout.

Don't forget to join us in our next live editing session – bring your raw files, your questions, and your challenges along too!
---
Enter to Win a Free Capture One Pro License
Remember to check out the Capture One 30 Day Challenge site to find the answer – entries close on 15th April!
Competition Now Closed – Thanks for all your entries!
The winner of the Capture One Pro 20 license was Graham Morrice, with the correct answer of Day 15.
Well done Graham, and we hope you enjoy your prize!
---
Competition Terms and Conditions:
The competition "Capture One Edit With Us" is being run by Paul Reiffer – Photographer, based in the United Kingdom
You must be 18 years or over to enter this contest
The contest is available to entrants worldwide
Only one entry per person is allowed
All Entries will be entered into the competition and the winner will be randomly selected from those who submit the correct answer to the question asked above
The contest will accept entries from 12:00 GMT on the 3rd April 2020 until the closing time, 23:59 GMT on the 15th April 2020
The winner will be notified by email on the 16th April 2020
The winner will receive one(1) perpetual license of Capture One Pro version 20, available by digital download, which allows installation by one user on up to 3 computers.
The Prize does not include future upgrades which must be paid for by the customer should they wish to do so.
The Prize may not be exchanged for cash
Judges decision is final
No purchase or payment of any kind is necessary to enter or win
The promotion is co-sponsored by Capture One, Roskildevej 39, DK-2000, Frederiksberg, Denmark
No correspondence will be entered into by either sponsor
In entering the contest, you agree to be contacted if you are selected as the winner of the Prize
The sponsors reserve the right to publish the winner's name in relation to the contest in future
By ticking the separate sign-up option for Paul's photography newsletter, you are granting permission for us to email you with news, announcements and offers
You may change your entry during the acceptance period by using the same email address and providing a different answer to the question
All personal data is recorded and stored in line with our global privacy policy, and is not shared with any partners outside of Paul Reiffer – Photographer and the Sponsor