Lensballs, glass ball photography, rabbit-holes – regardless of the name given to this style of photography, it's seemingly becoming more and more popular with each passing day.
As someone who's more inclined to shoot literal scenes of landscapes and cityscapes, it's often good to try something completely different, just to mix up the thought process a little.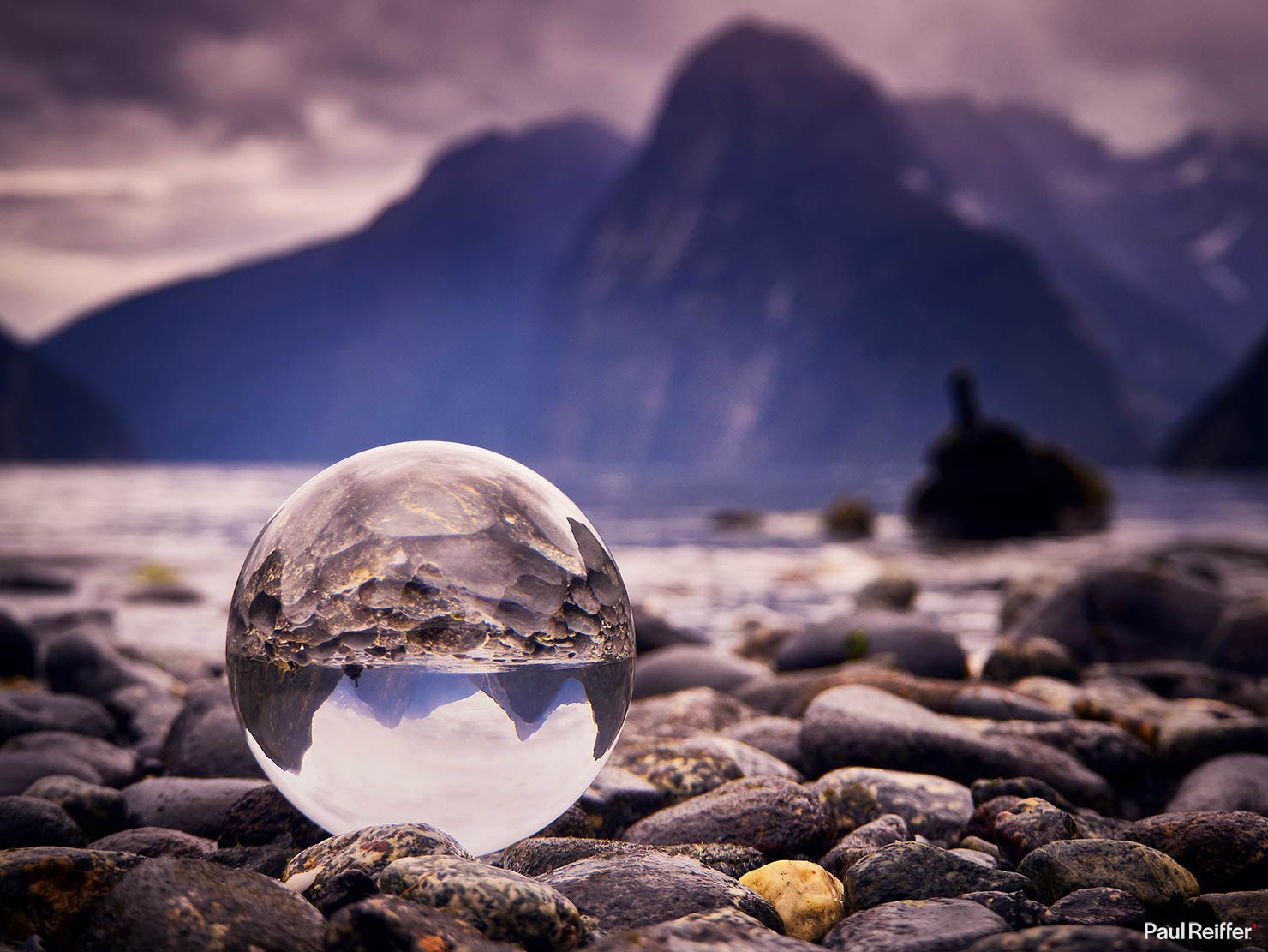 And that's exactly what shooting with a glass ball did for me over the past few months. Every now and then, I'd grab it from my bag, not really too worried about image quality (these were all shot with either an Olympus OM-D, Canon 5D Mk3 or my iPhone), but just to see what it could do with the view before my eyes.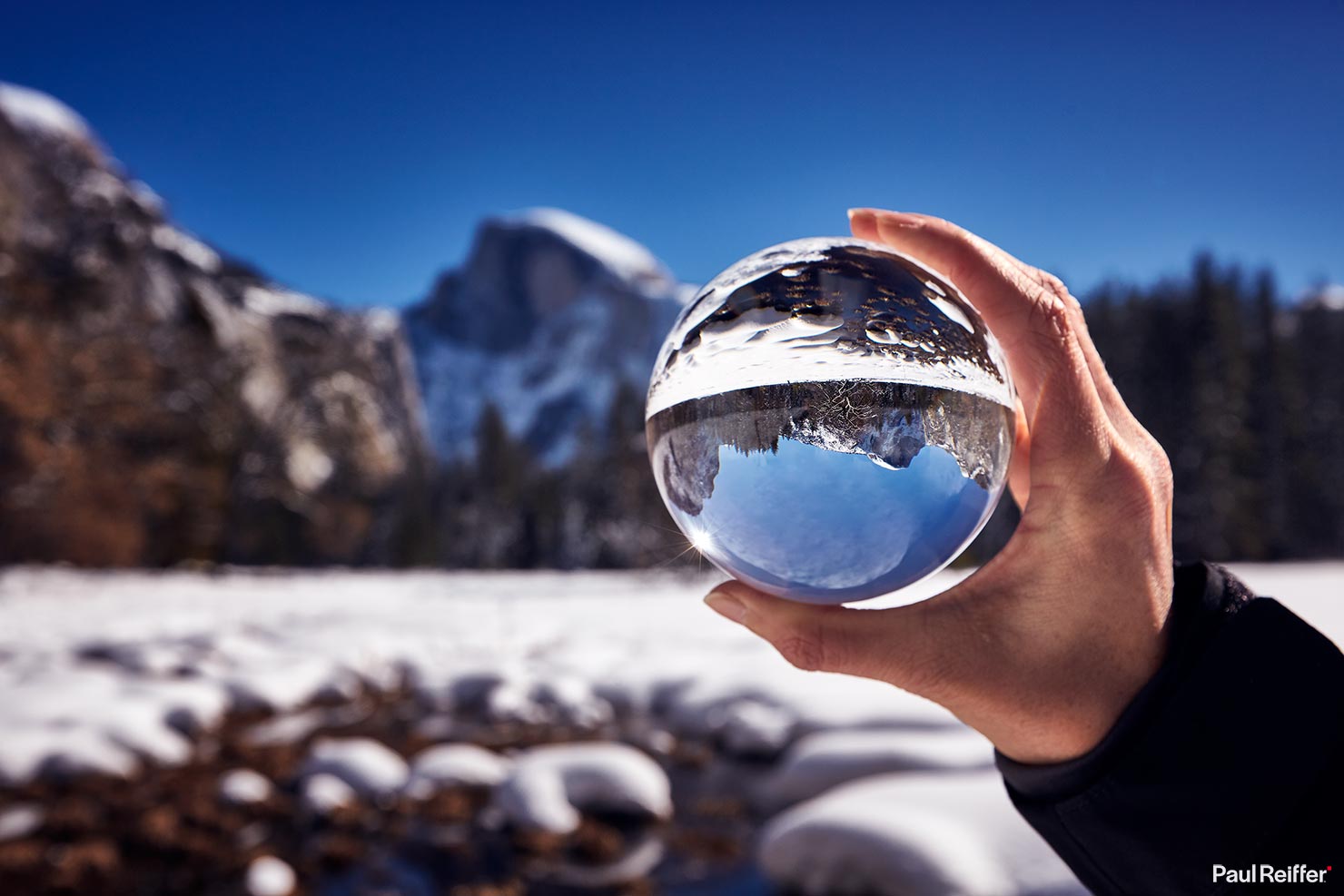 Our fascination with "ultra-wide angle" photography has spanned for decades. Capturing images with a field of view far greater than that which is offered by the human eye provides an escape from normality – a perspective on the world which almost appears unreal.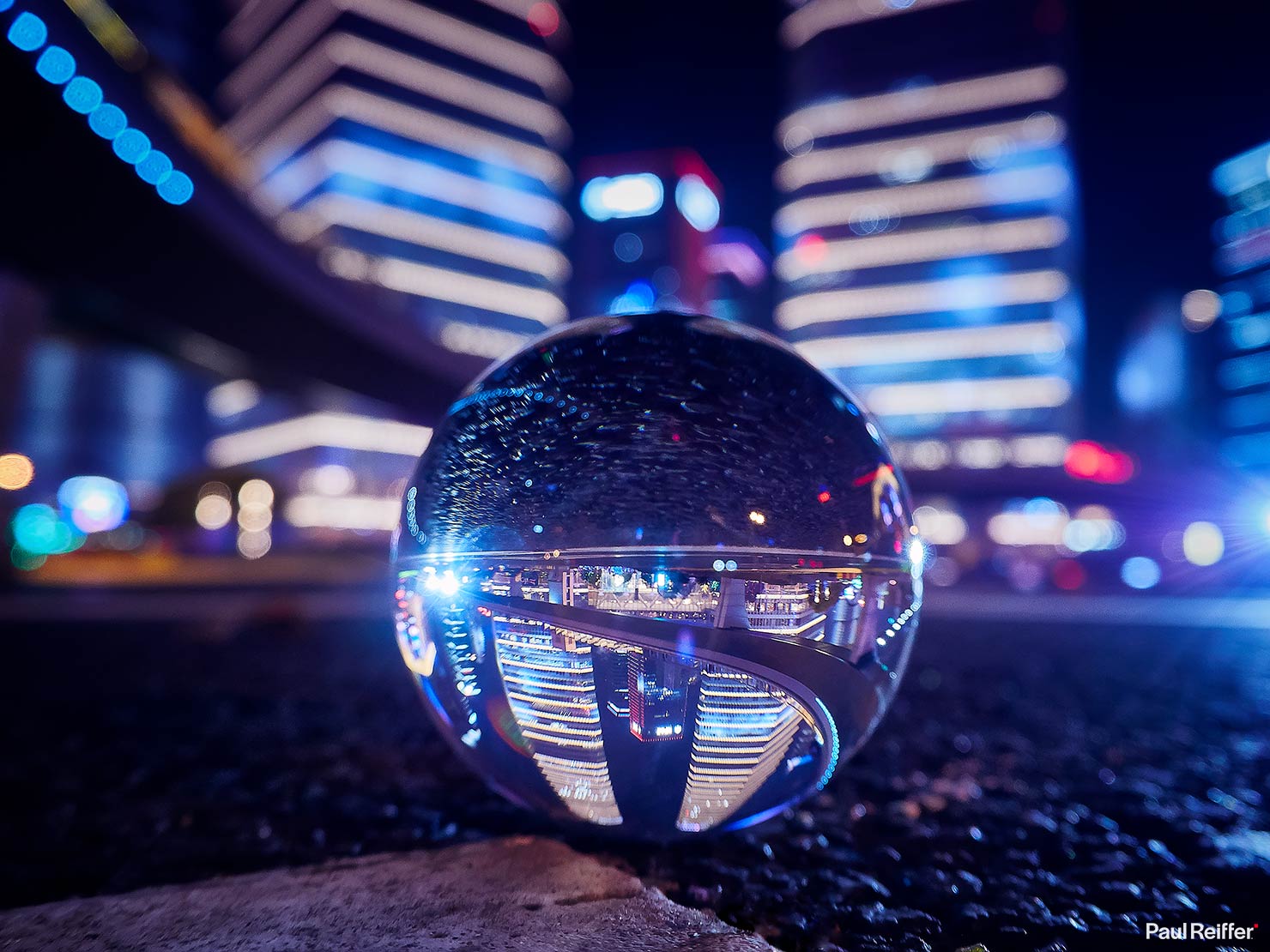 Taken to the extreme, these glass balls are providing not only a full 180 degree view of what's before our eyes, but also an upside-down challenge for our minds to further explore in each shot.
Yes, the image quality inside the ball itself as a result of refraction and chromatic aberration can be truly awful.
Yes, to shoot at night, handheld (ooops!) we're working with ridiculous depths of field at the lens' widest aperture.
Yes, you look a bit strange setting up these shots every now and then.
But the results are fun. Nothing more, nothing less, just a bit of fun that can look quirky and refreshing in an image.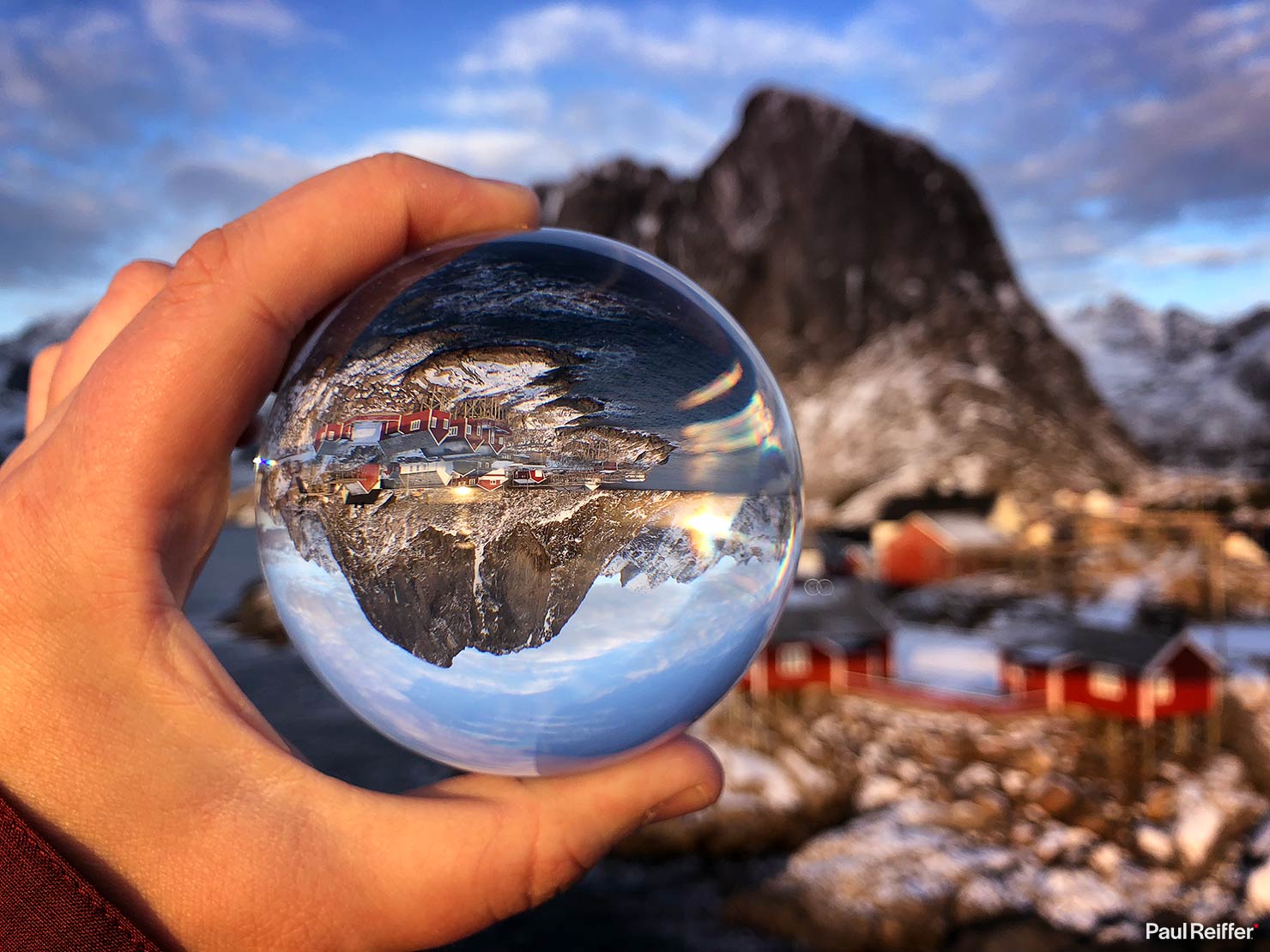 Having taken the ball all over the world – from the US, to Norway, China and New Zealand, I would note that it adds quite a bit of weight to your bag. They're available in different sizes (these shots are with a 90mm ball, weighing in at over 2lbs), but do bear in mind these things can weigh as much (if not more) than a zoom lens – the 110mm ball is nearly 4lbs!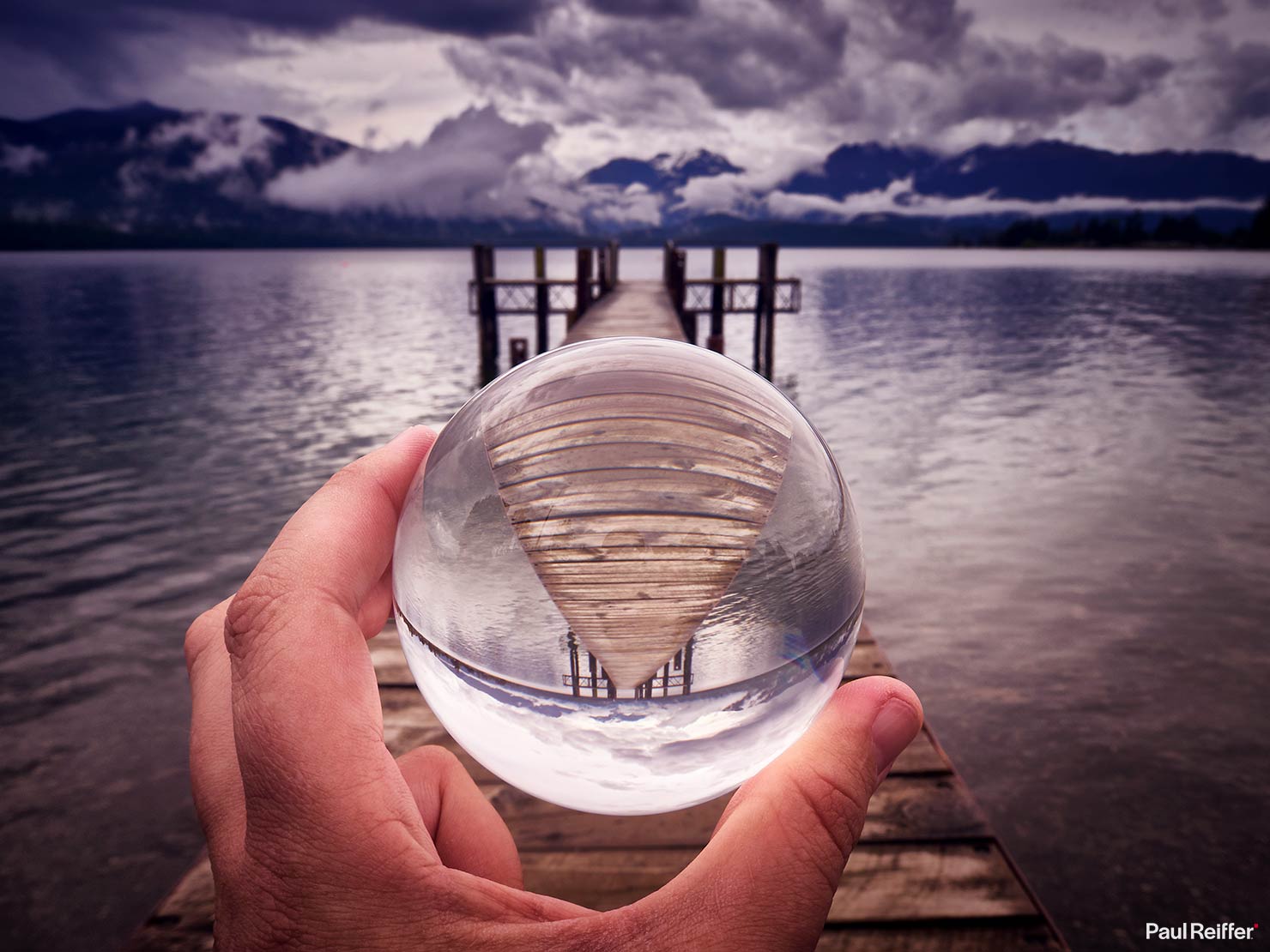 Also remember that the image is flipped – so placing the ball on the ground can result in losing a lot of the scene you're trying to capture at the top of the ball to the surface on which it's placed. Ideally, we'd aim to be shooting down onto the ball itself to make sure we get the full view inside.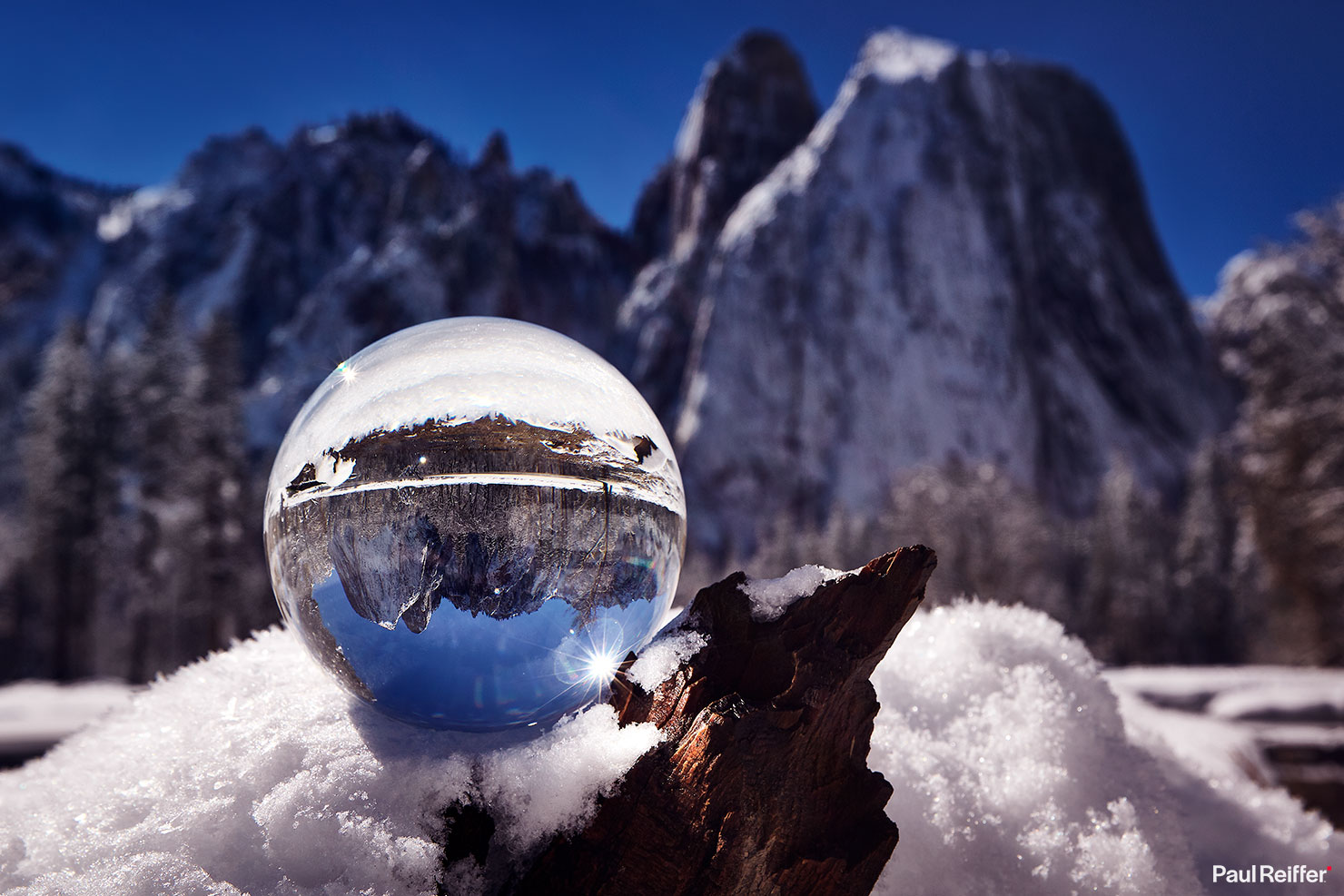 Try to avoid your own reflection appearing in the ball too – if the background behind you is brighter than the subject in front, you may have to hide out of the way. Fingerprints and smudges can also ruin a shot into the glass, so make sure you use a cleaning cloth each time (good ones come with a specially shaped one included).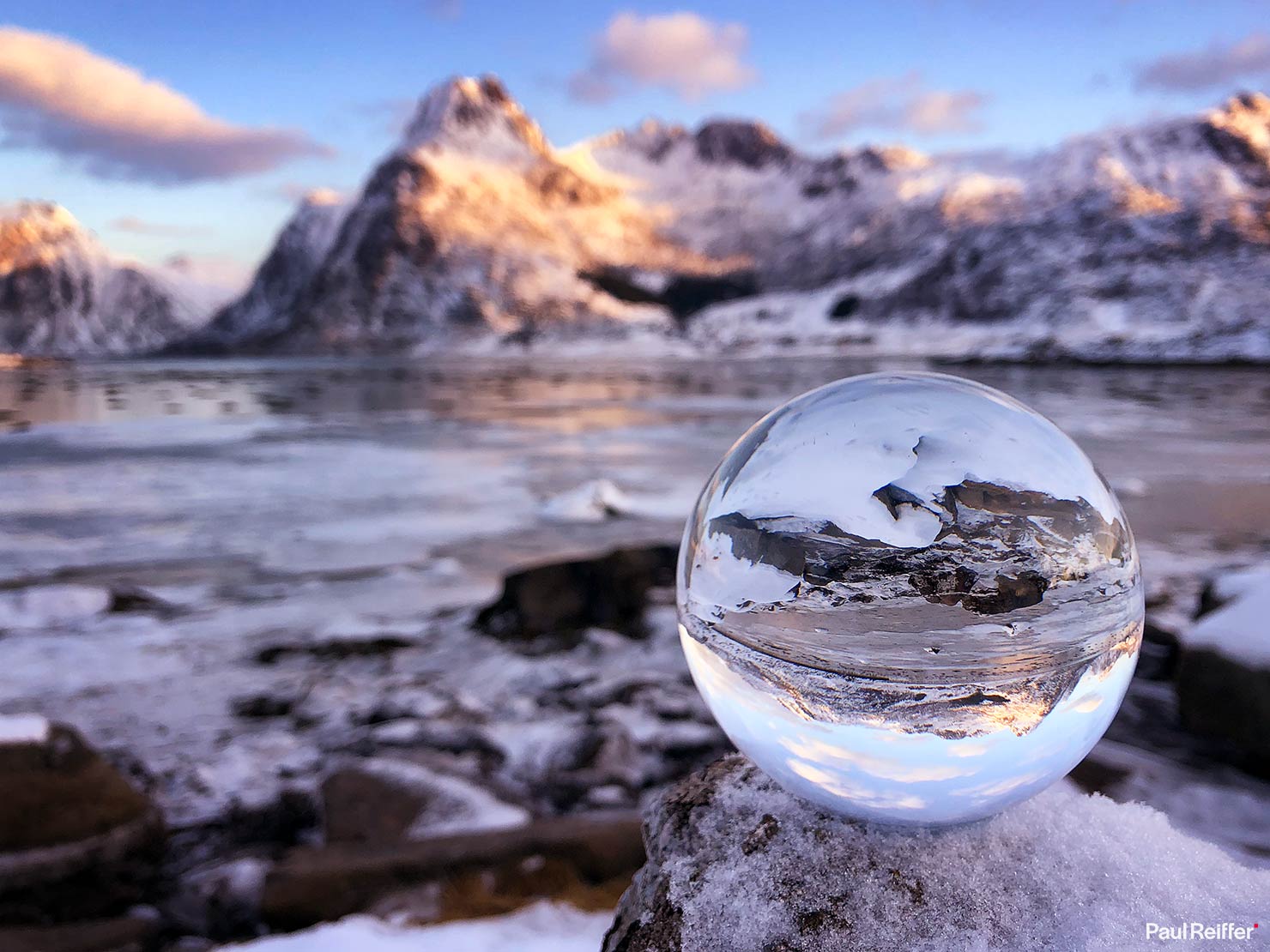 Some scenes work, some don't. In the same way that what can sometimes look amazing to our eyes doesn't necessarily make a good photograph – quite often, images which would make for a stunning landscape shot don't always work through a glass ball.
Your subject must be near. Remember that ball is going to offer a 180 degree view of the scene before you – unless an object is behind your head, it will be captured inside the ball, so don't worry about missing anything. However, as a result, being 2 miles away from a skyline simply won't work – you'll capture the city, but it'll be the smallest thing imaginable when viewed inside that lensball!
When handheld, images get a sense of scale in terms of how large the world outside is in comparison to the size of the ball. But consider using foreground elements to add an extra layer of interest – after all, it's not only about that Wanaka tree, right?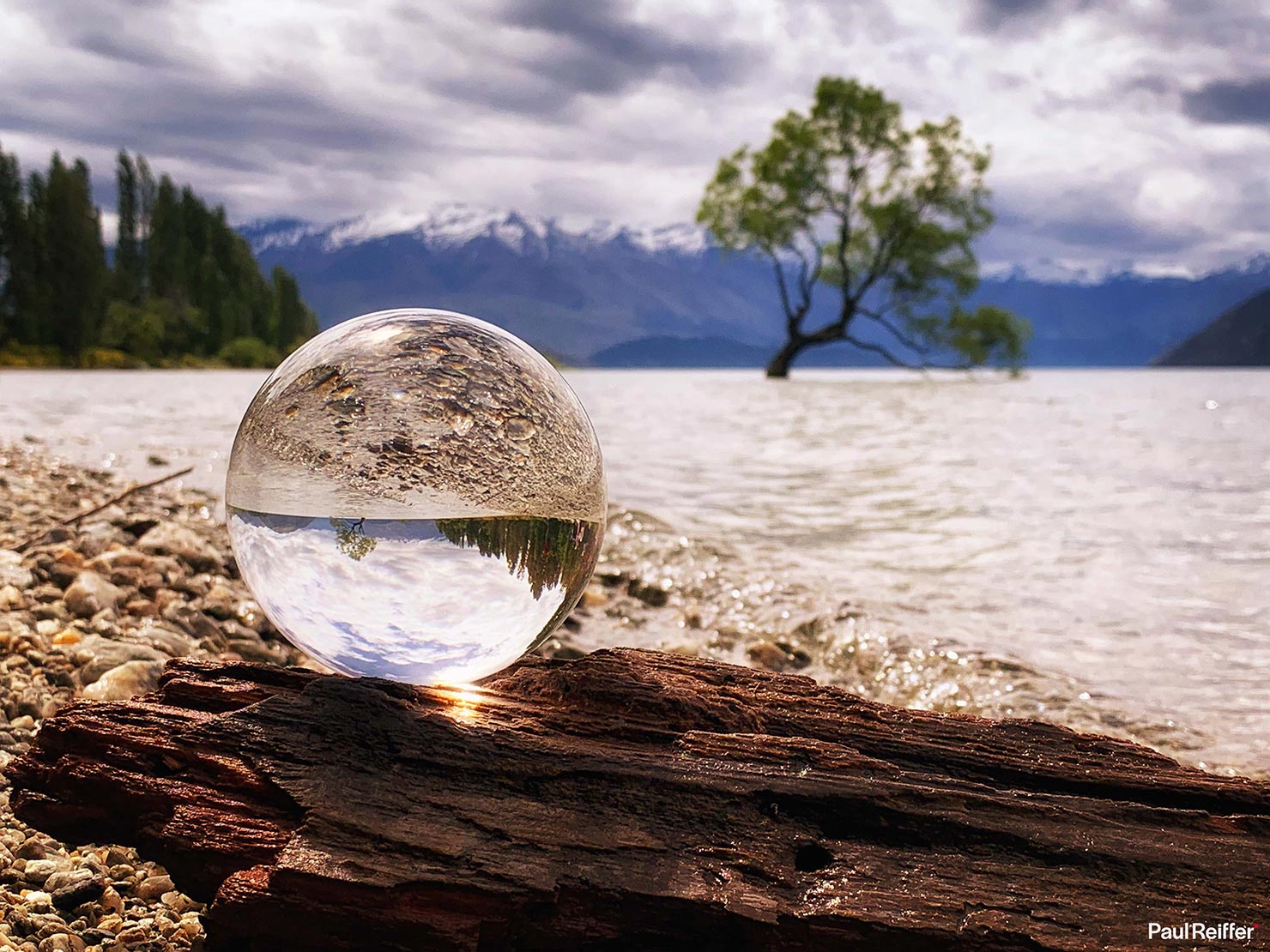 (And yes, to my point above, it would have been good to get closer!)
Now, one very important quick tip/warning to ensure your own safety, as well as the preservation of the world around you:
DO NOT LEAVE A GLASS BALL IN DIRECT SUNLIGHT – IT WILL BURN THINGS!
Remember those evil kids at school, that used to enjoy frying insects with a magnifying glass? Now imagine you have a magnifying glass in your pocket which is 10x more powerful than the one they had at the time.
Something which some manufacturers conveniently forget to mention: Placed (and left) in direct sunlight, a lensball focuses all of the light, and heat, from the sun into one very tiny point on the ground, in your car, on your hand, or anything else that sits beneath.
Here are some stills from a video I shot of a lensball in sunlight one day. Placed onto a piece of wood, within 2 secondsit had started to cause smoke, within 7 seconds, we had flames and burning wood on our hands.

Luckily, we were next to water to put it out straight away, but imagine what could have happened if I'd turned my back on that piece of glass for even 10 seconds more.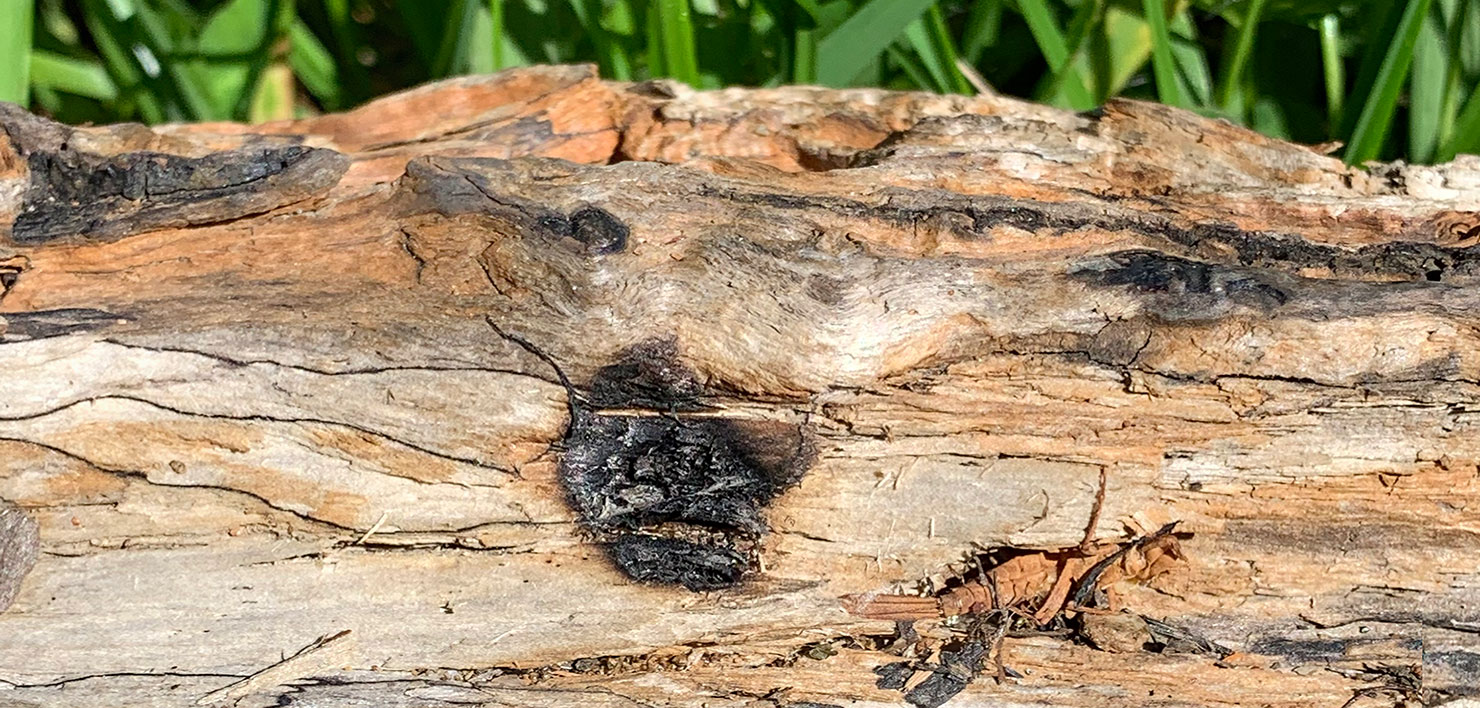 Granted, it was a bright sunny day – but then, that's when we might well be out trying to capture images with it, right?
Don't think for a second that it's limited to just pieces of wood either. Place one of these in the palm of your hand while in direct sunlight and you'll find it delivers exactly the same result to your skin (trust me, I know!).
As with all things in nature – it's our responsibility to look after the world around us, and this is no exception. Forearmed is forewarned, as they say, and you've now been warned!
So…
A fun, quirky, tool for a different perspective? Absolutely.
A photography gimmick to help get the best from a scene that doesn't work on it's own? Sure.
A dangerous device that can cause fires in the heat and bright sunlight? Worryingly so – but the responsibility, as ever, lies with the user – not the inanimate object!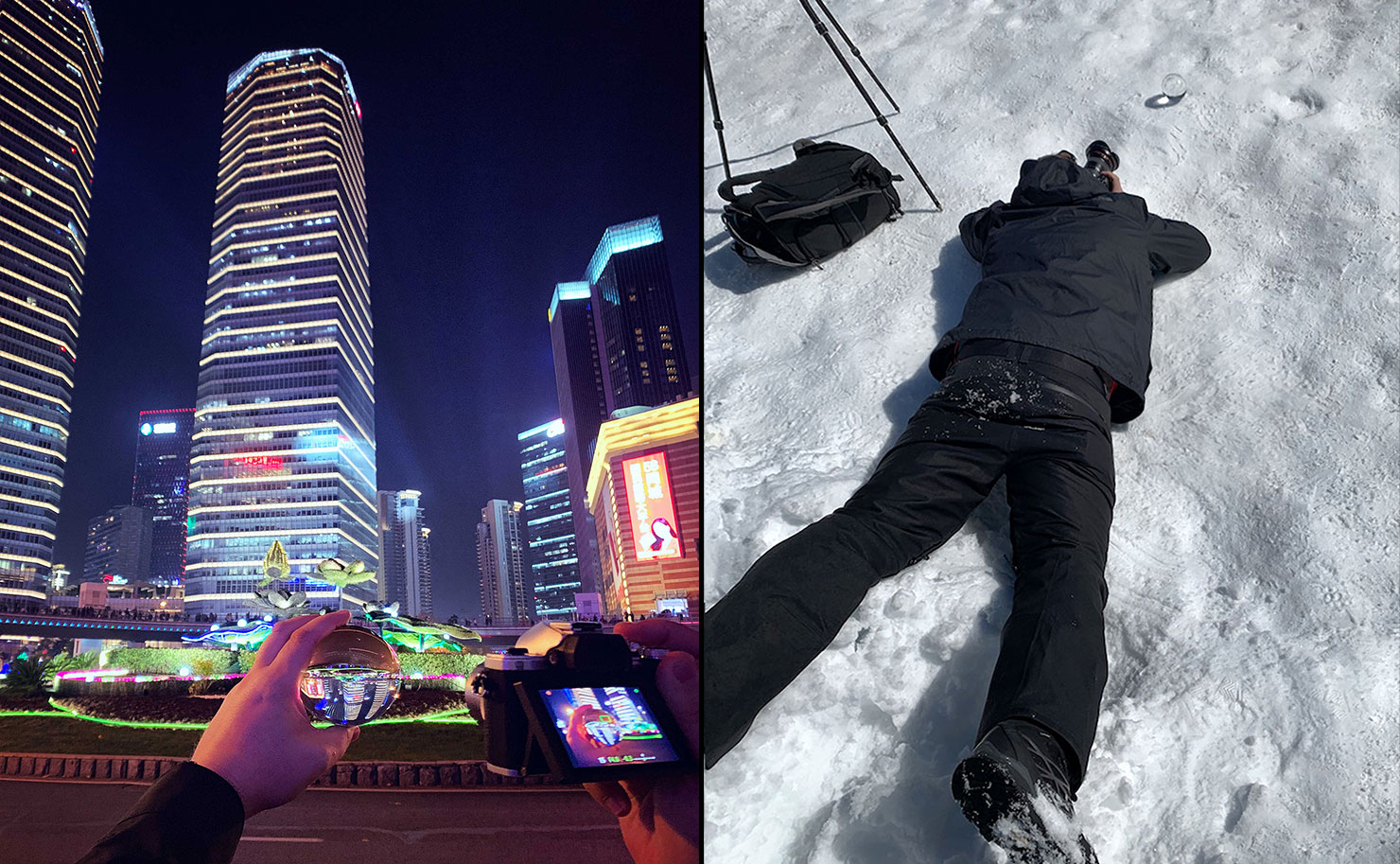 Getting the most from a glass ball shot is actually pretty simple too:
Go for high-contrast scenes, with vibrant colours and/or strong lines.
Get close to your subject, the ball will make everything look a lot smaller than reality.
Ideally, aim to have the bright scene as your subject and a darker area behind you – if not, check for your own reflection when shooting.
Shoot with a wide aperture (f/4-5.6) to separate the content of the ball from the more abstract background that it's capturing.
A wide lens will give you a lot more of the actual scene in the background, but will mean you need to shoot very close to the ball itself.
In a perfect world, in low light, you'll need to have the ball on a steady surface and the camera on a tripod – otherwise you'll have to use a high ISO to combat camera shake.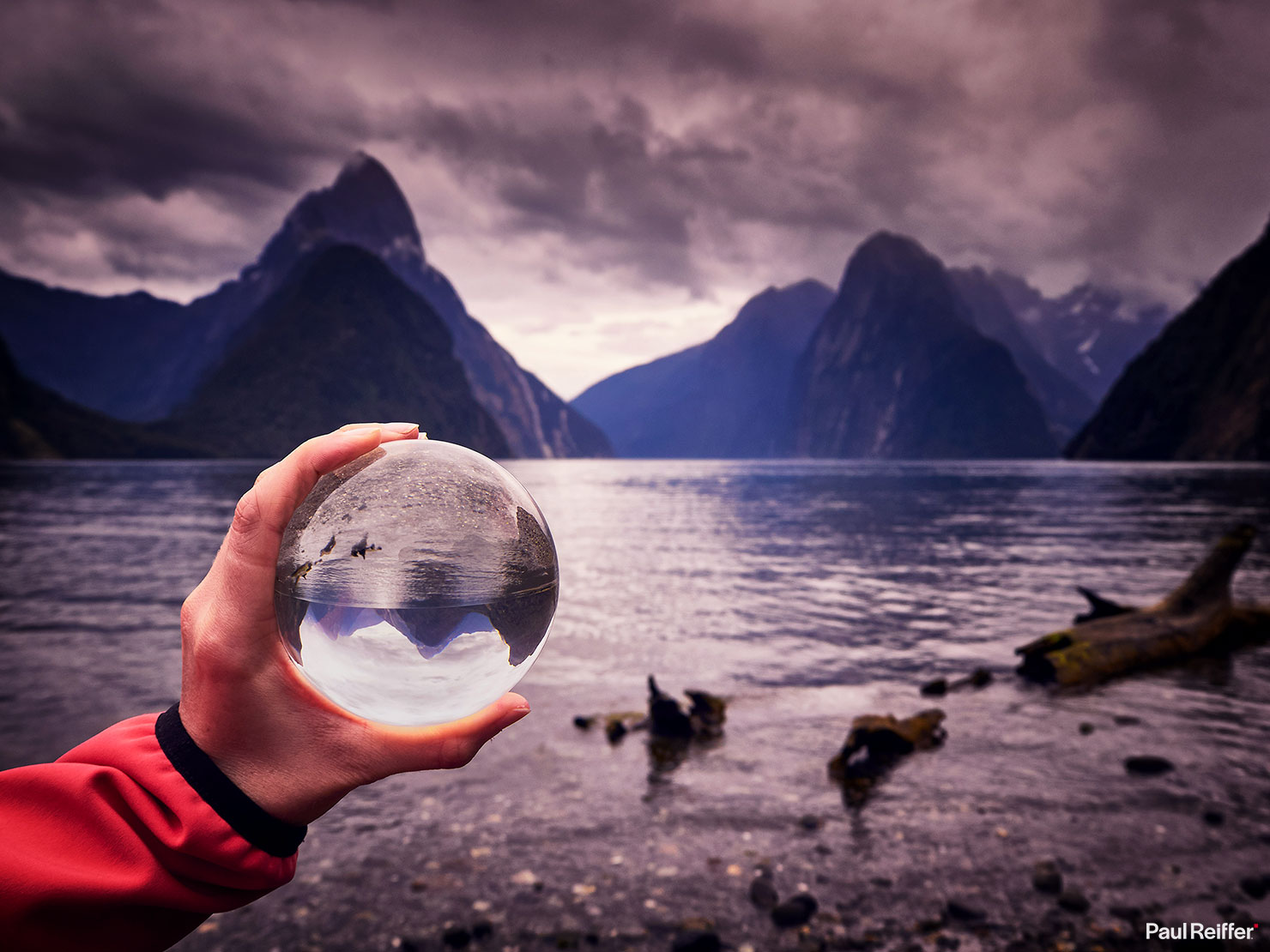 For those wanting to have a play, the one I was using was the 90mm Lensball from Rollei, available here online.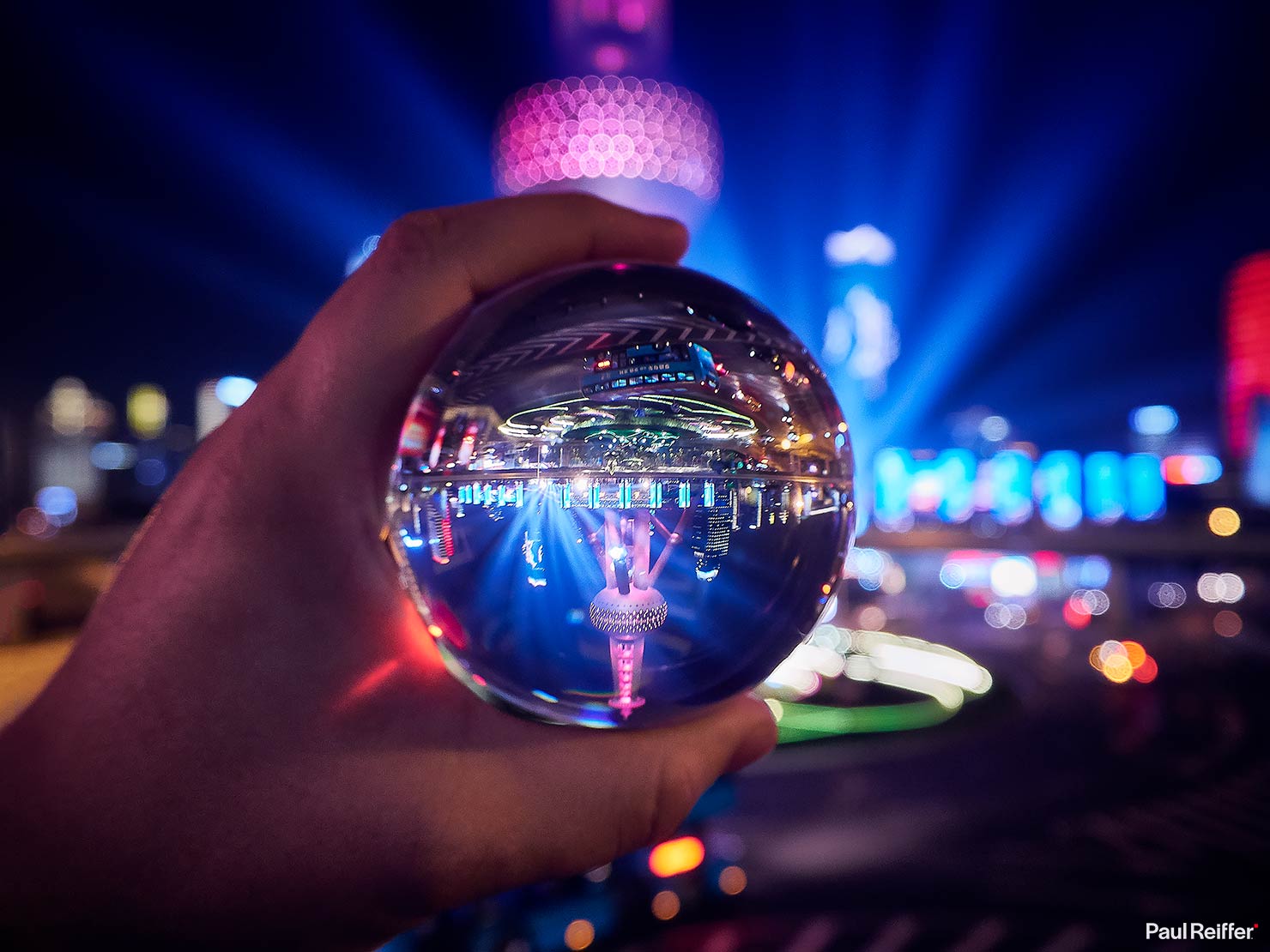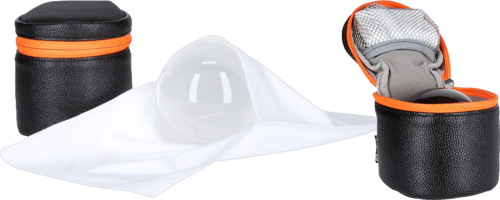 There are others out there to buy, but check the quality of the glass itself along with the protective bag and cloth (if any) they're shipped with – believe it or not, they're quite important components when you're travelling around!
Go careful out there, but get creative!