Over $50,000 for a camera system that only shoots Black and White images? Yes, say Phase One, and that's exactly why the iQ3 100-Megapixel Achromatic Medium Format Digital Back is that price – because it does purely that, exceptionally well.
While my original intention was to capture sunsets, sunrises, and everything in between on my trip to Ilulissat, in Greenland – the opportunity to collect a demo unit from them in Copenhagen on the way to shoot the icebergs was simply too good to let pass by.


The specs were as you'd expect from a piece of kit engineered by Phase One:
101 megapixel resolution
ISO 200 – 51200
15 f-stops Dynamic Range
60 minutes Long Exposure
Medium Format CMOS Sensor
XF Mount
16 bit Opticolor+ (which is a little ironic, on a monochrome back!)
Electronic Shutter
XF Powershare
As I loaded it onto my XF Camera system, the differences were subtle – the same DB format, the same interface, same buttons and form factor – only one obvious physical change: the colour and reflections of the sensor unit itself were notably dissimilar.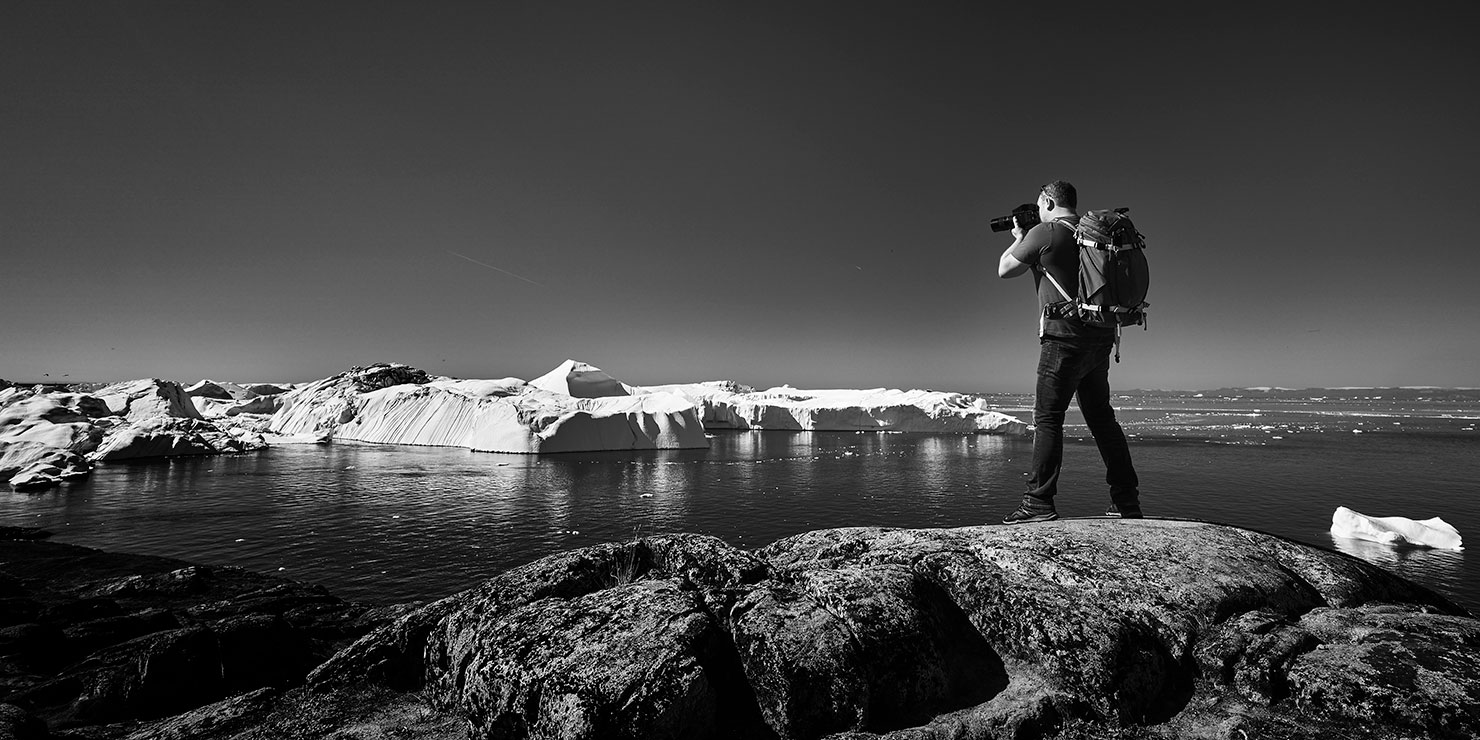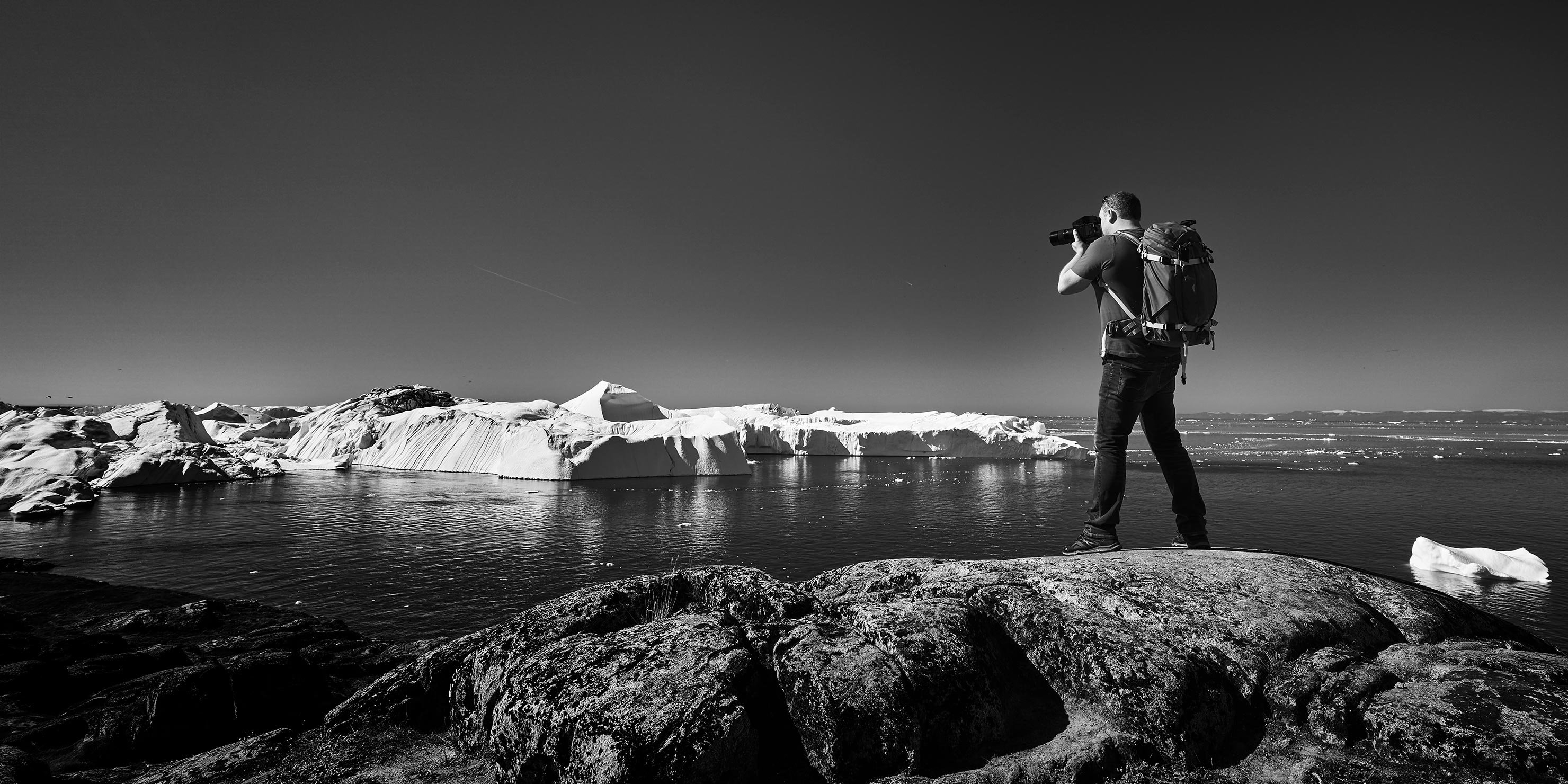 Phase One have done away with the Infrared cut-off filter in the iQ3 Achromatic, allowing it to capture light outside the visible spectrum if you want — it's up you to filter out those IR wavelengths using filters, or keep them if desired.
As a result, I loaded my bag up a set of IR filters and polarisers to get the best out of the Black and White iQ3, and after some fun travelling to this tiny town within the arctic circle, it was time to put it through its paces. With boats organised through the night (and the advantage of the midnight sun in the summer months) – I wanted to run a few tests from the ground before we headed out to sea.
As someone who enjoys bringing colour to my images, I have to admit the "limitation" of only capturing images in black and white (or "Achromatic", as Phase One prefer) felt restricting at first. Gone were all my colourful reflections that I enjoy shooting, but just as they'd predicted : gone also were all the distractions.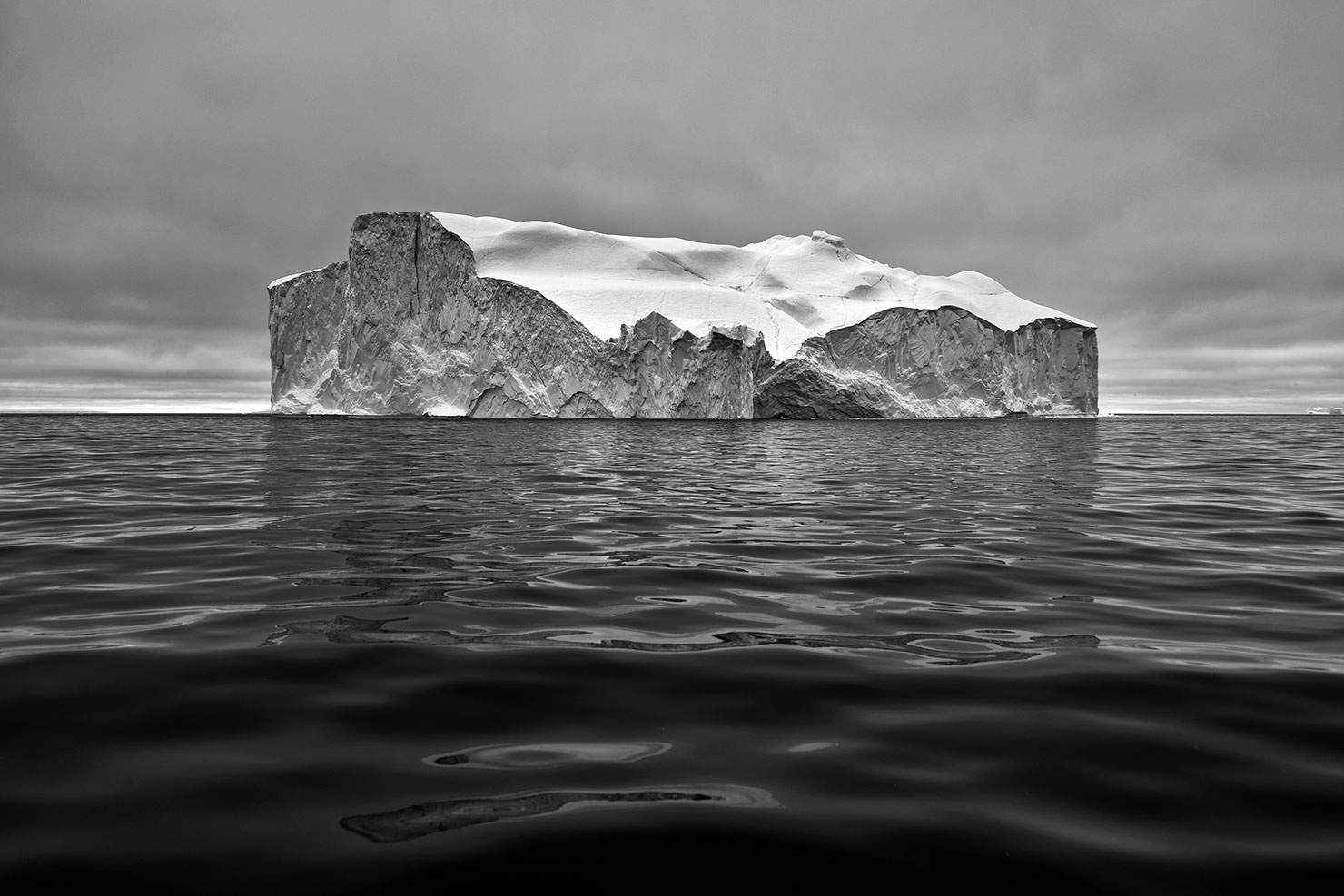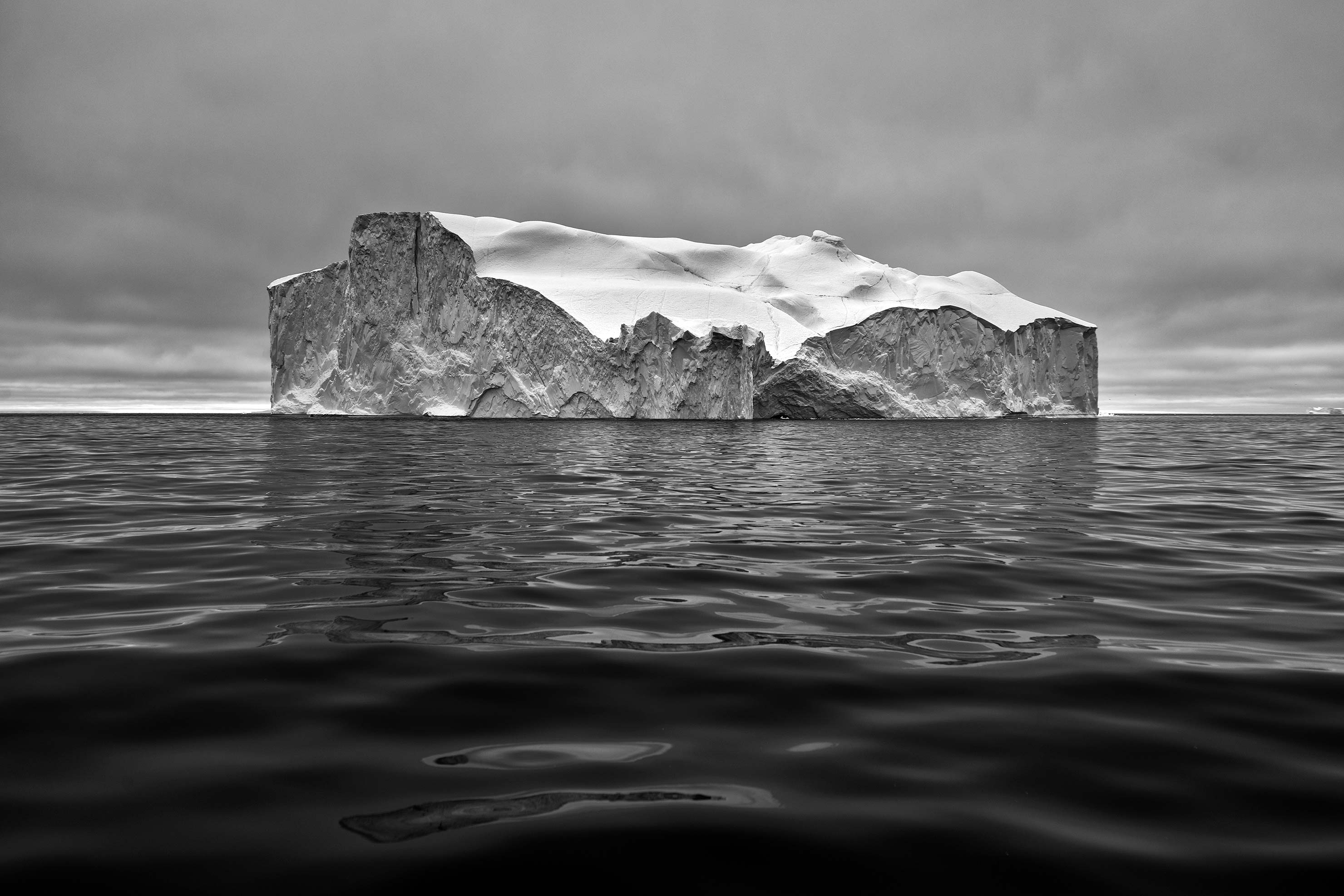 On our first night out on the boat, it clicked – in both senses of the word.
I could focus purely on the contrast, the tone, the detail, the mood – of the scene before my eyes. The DB was somehow actually making me work harder, forcing me to really concentrate on the capture itself, with no distractions other than catching the light as it fell in different directions across these giant moving blocks of ice.
Live View on the Achromatic back also shows you the full effect of any Infrared that is being captured – a handy feature for those unsure of the effect of adding an IR-cutting filter onto the lens, as the difference can be quite extreme.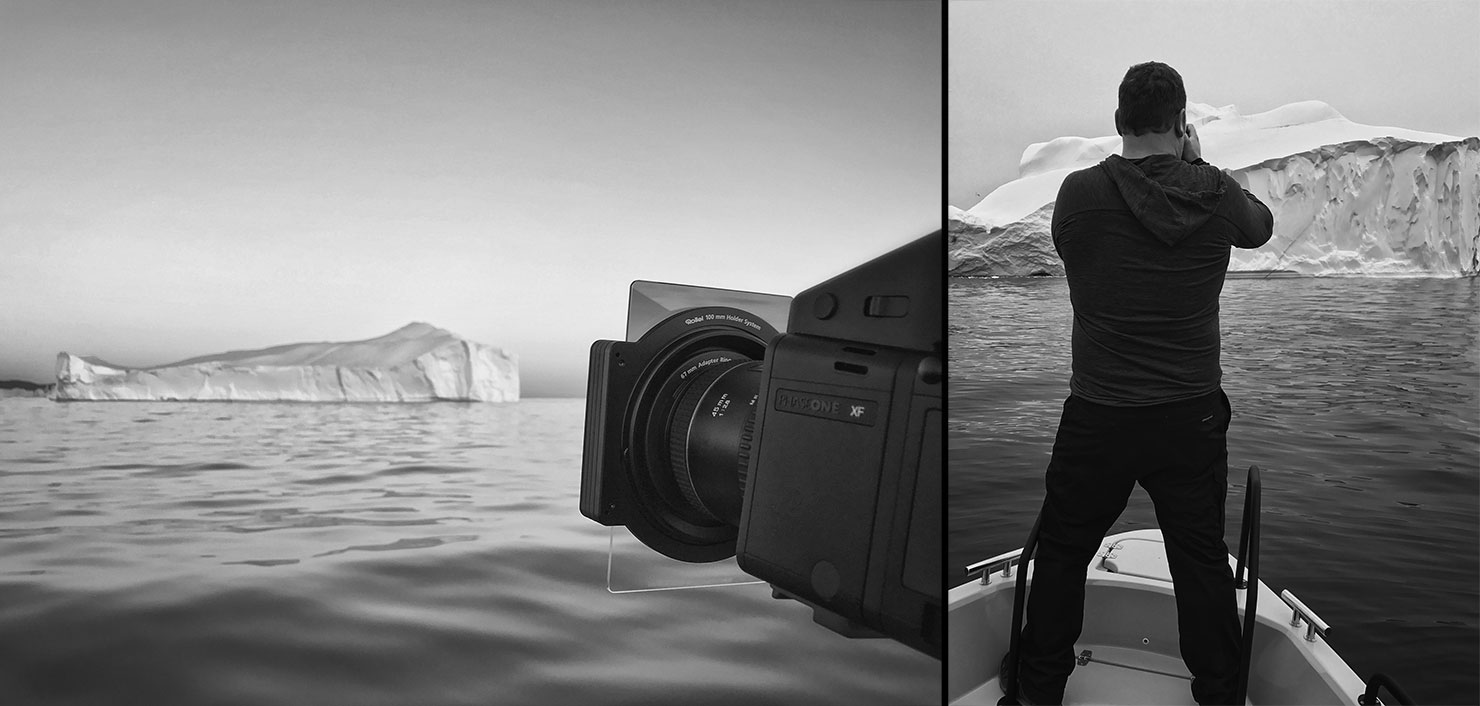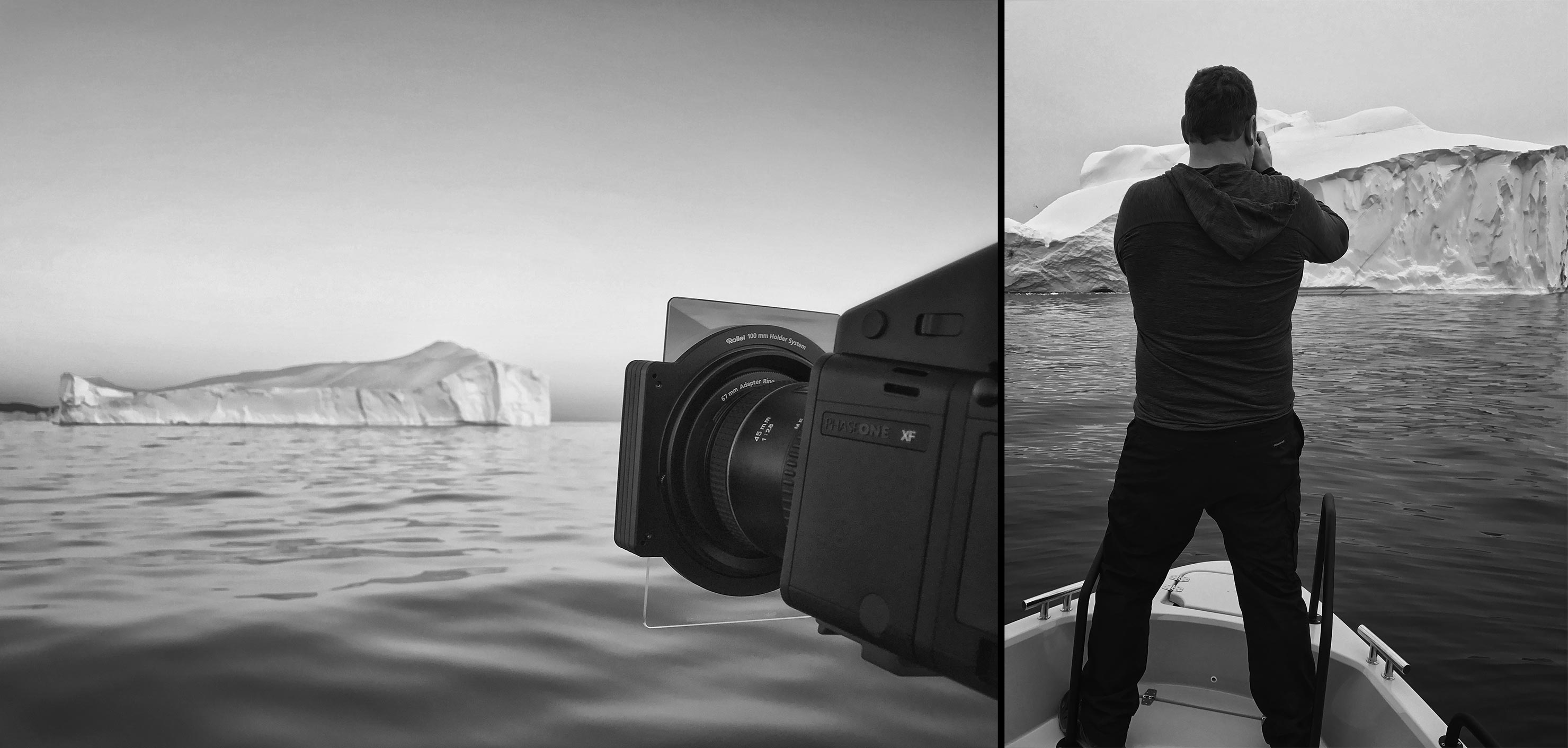 The so-called "limitation" of a base ISO set at 200 soon also became an advantage – which was a relief for someone who's used to shooting at ISO 35 / 50. When shooting from a moving platform (on a boat floating around Greenland's Disko Bay), that base ISO delivered entirely clean images at 200, near noiseless images at 400, and amazingly smooth gradients all the way up to ISO 800/1600.
Which, it turns out, was an ideal setting to use when encountering the mini tidal-waves set in motion as the huge blocks split and chunks fell into the sea before us.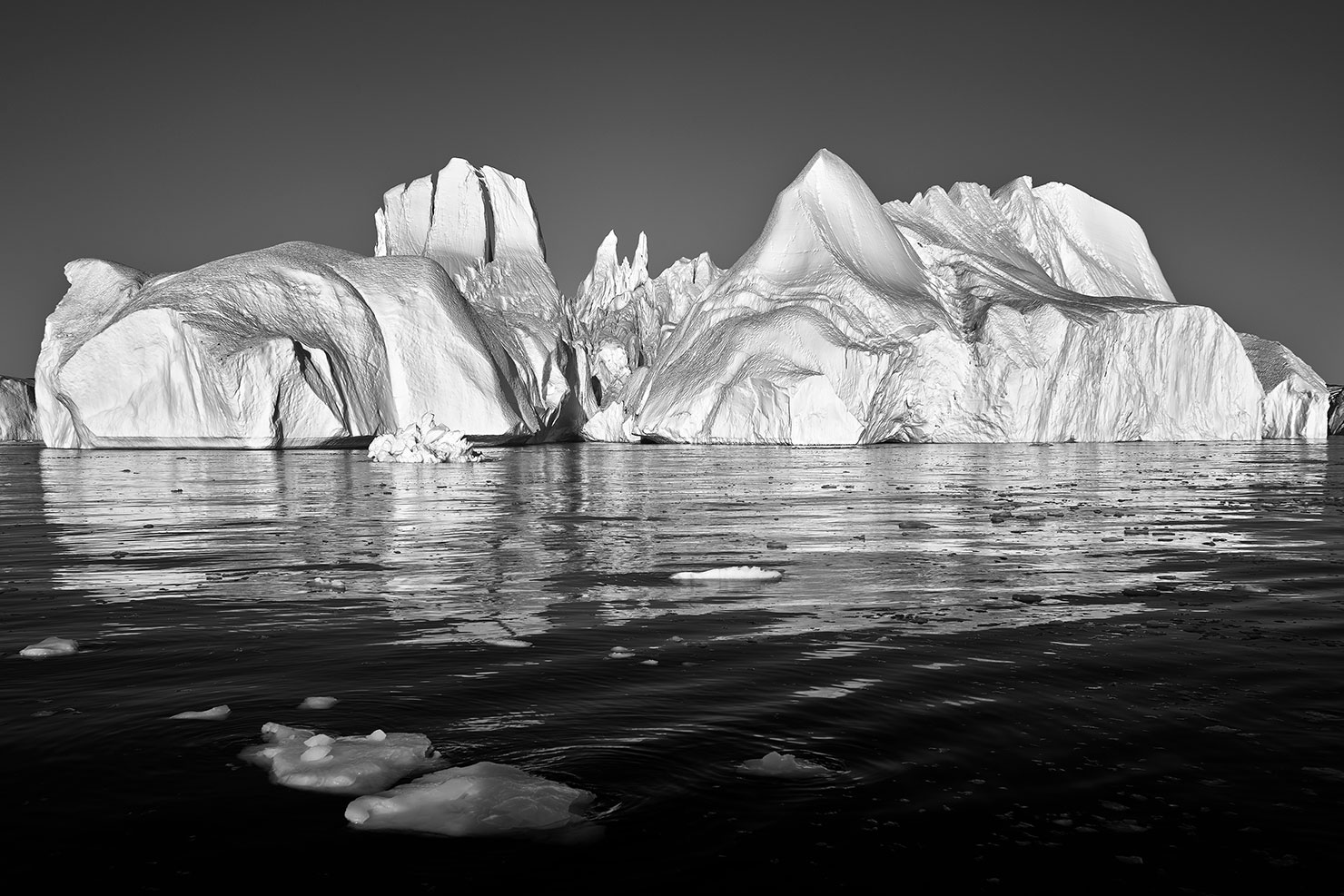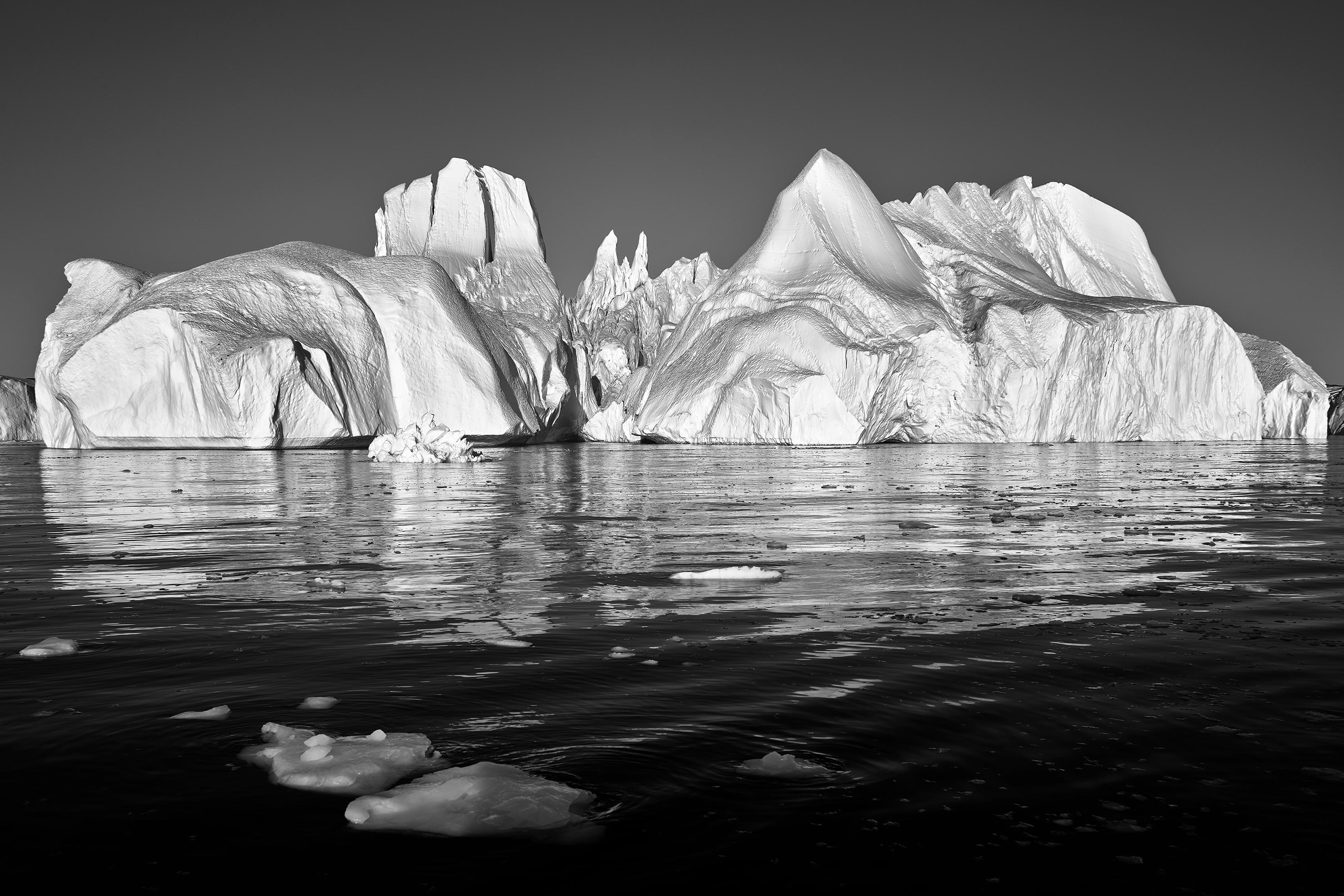 These eerily peaceful, yet dangerous, giants of nature hold so much detail it's almost impossible to describe. With them constantly moving (and at a relatively fast rate when they want to, when you consider their size) it gave me the perfect opportunity (and need) to test out the benefit of that clean ISO at faster shutter speeds on long focal lengths.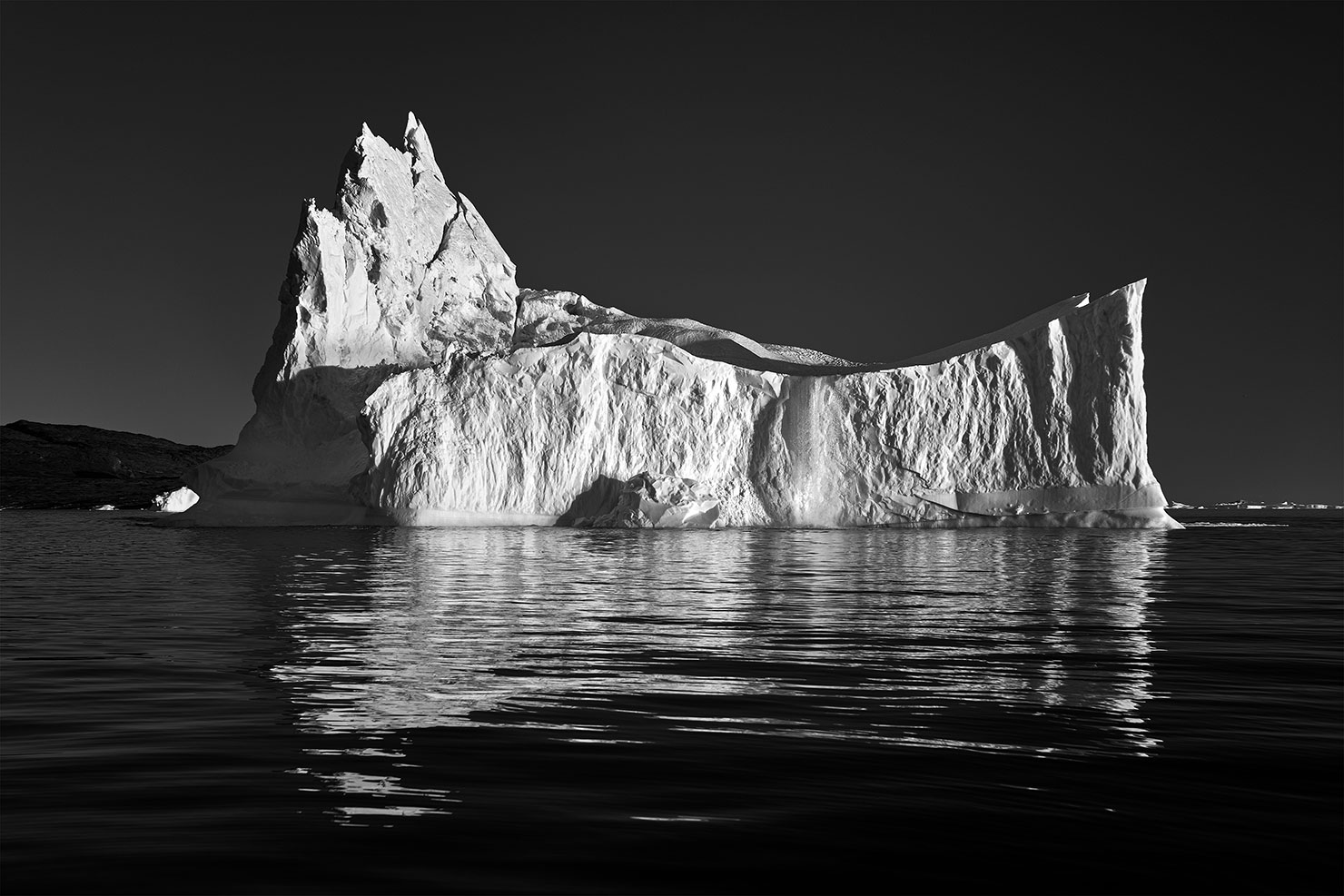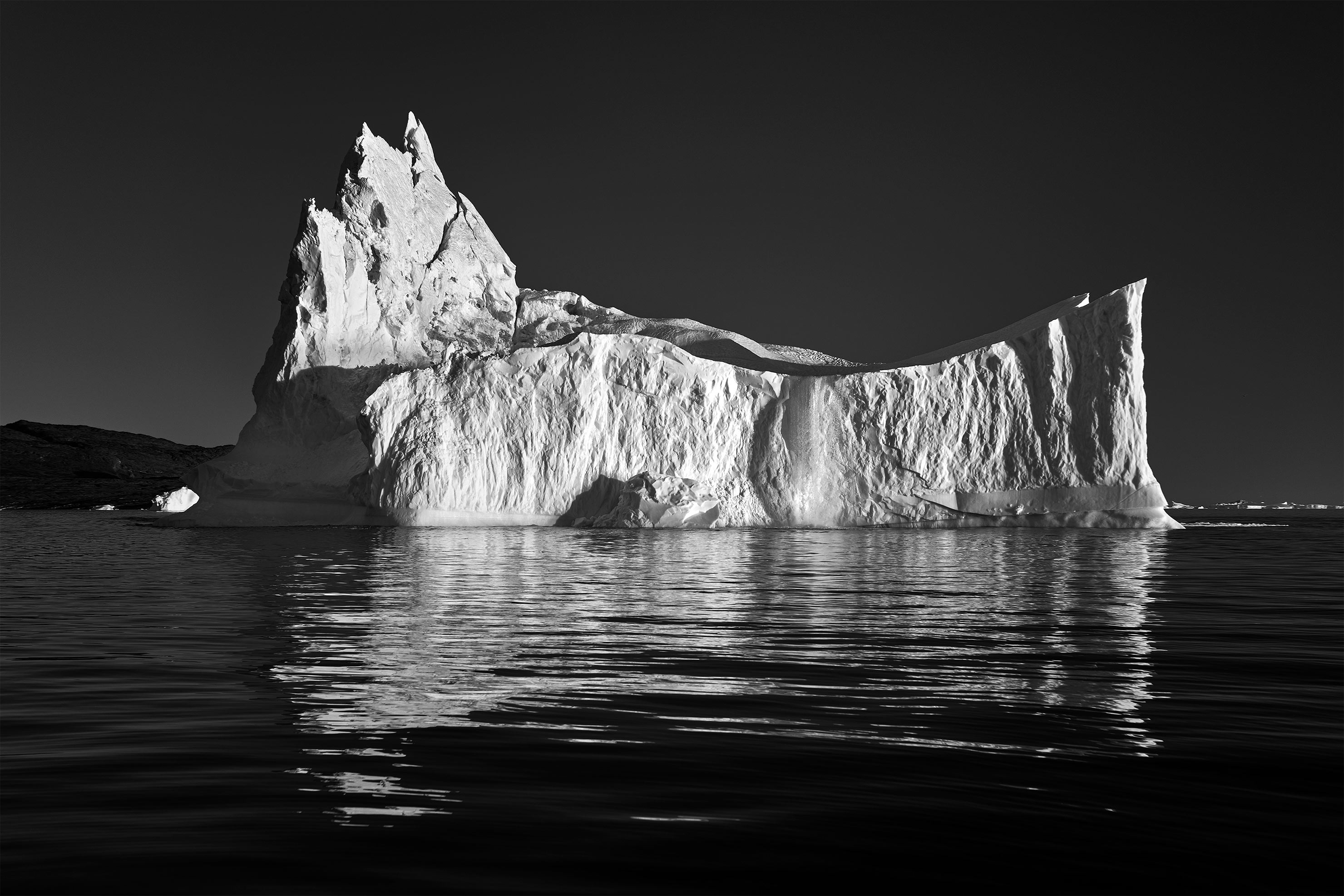 When you witness a 100m high floating block of ice break up before your eyes and create its own "onboard waterfall", it's a moment you want to capture and remember forever; the ability to store that point in time in such levels of detail, however, made it even more special.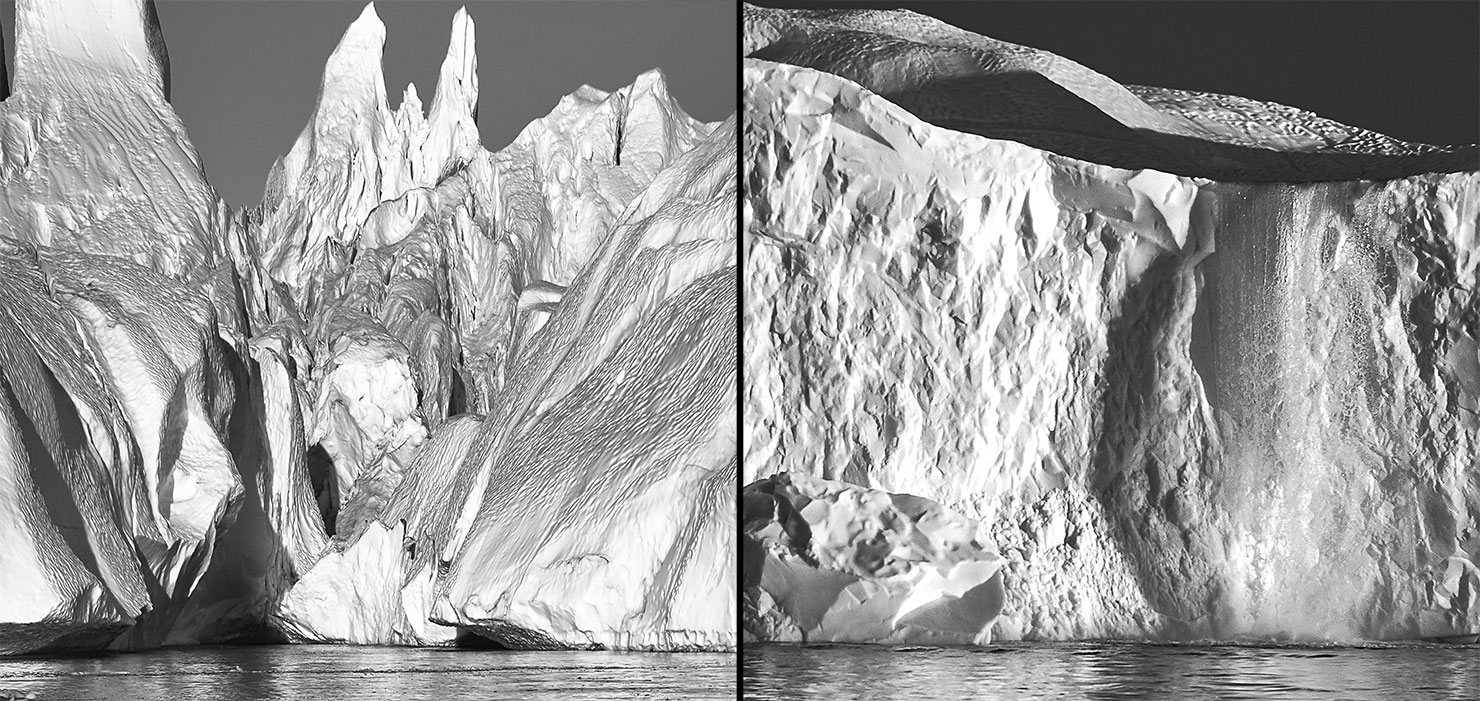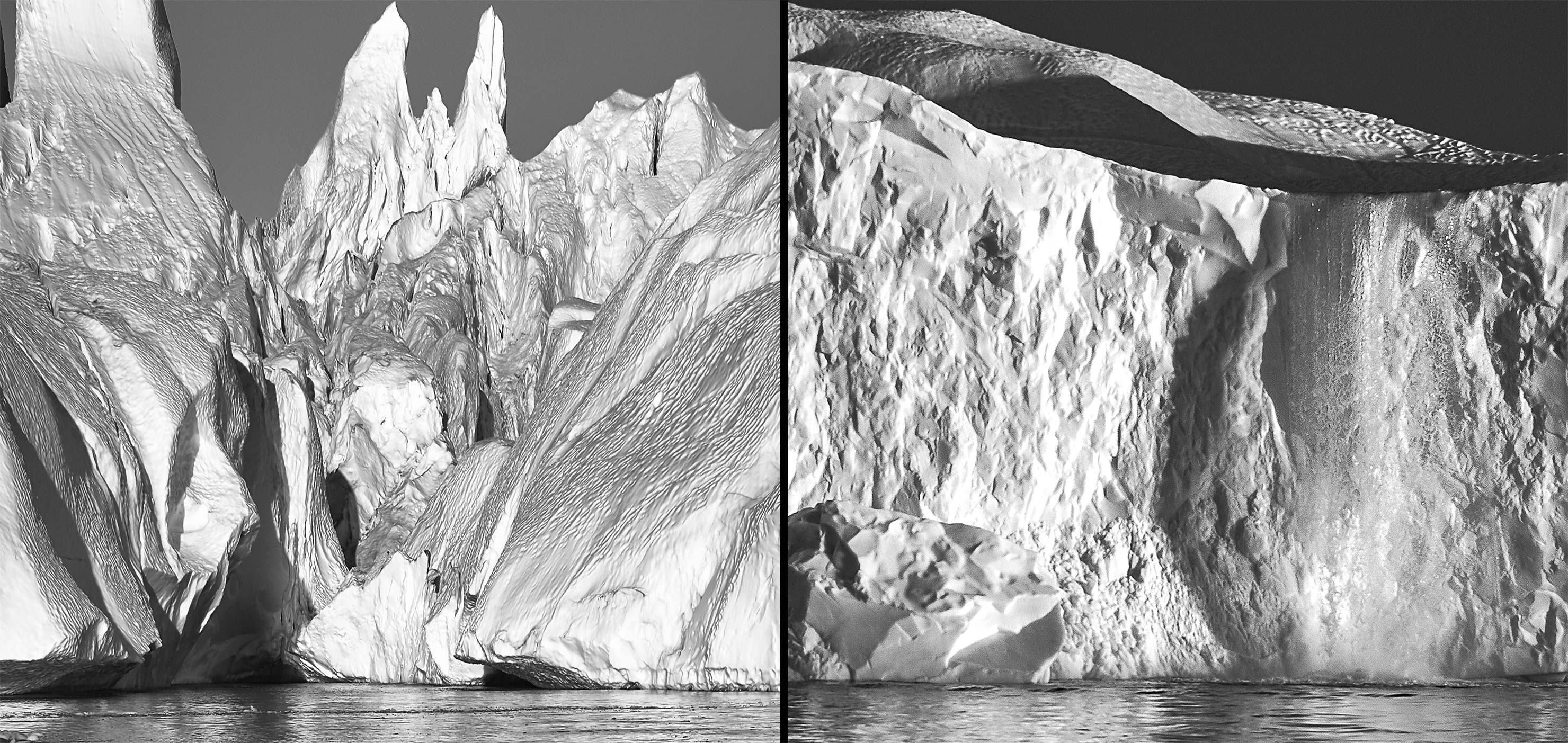 Floating around for a further three evenings well into the early hours of the morning, our following boat trips allowed me to experiment with IR cuts, polarisers and the amazing dynamic range of this stunning piece of kit.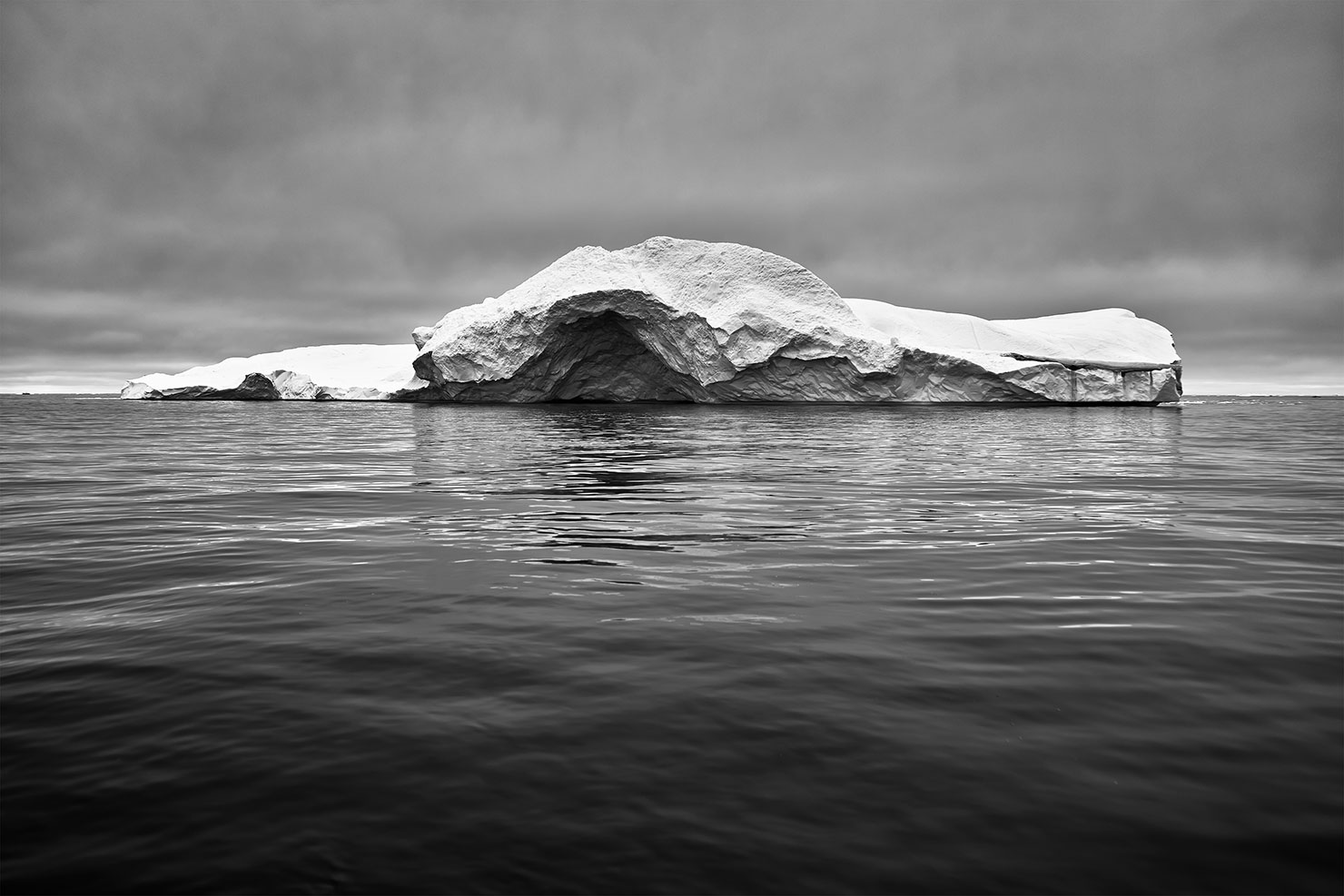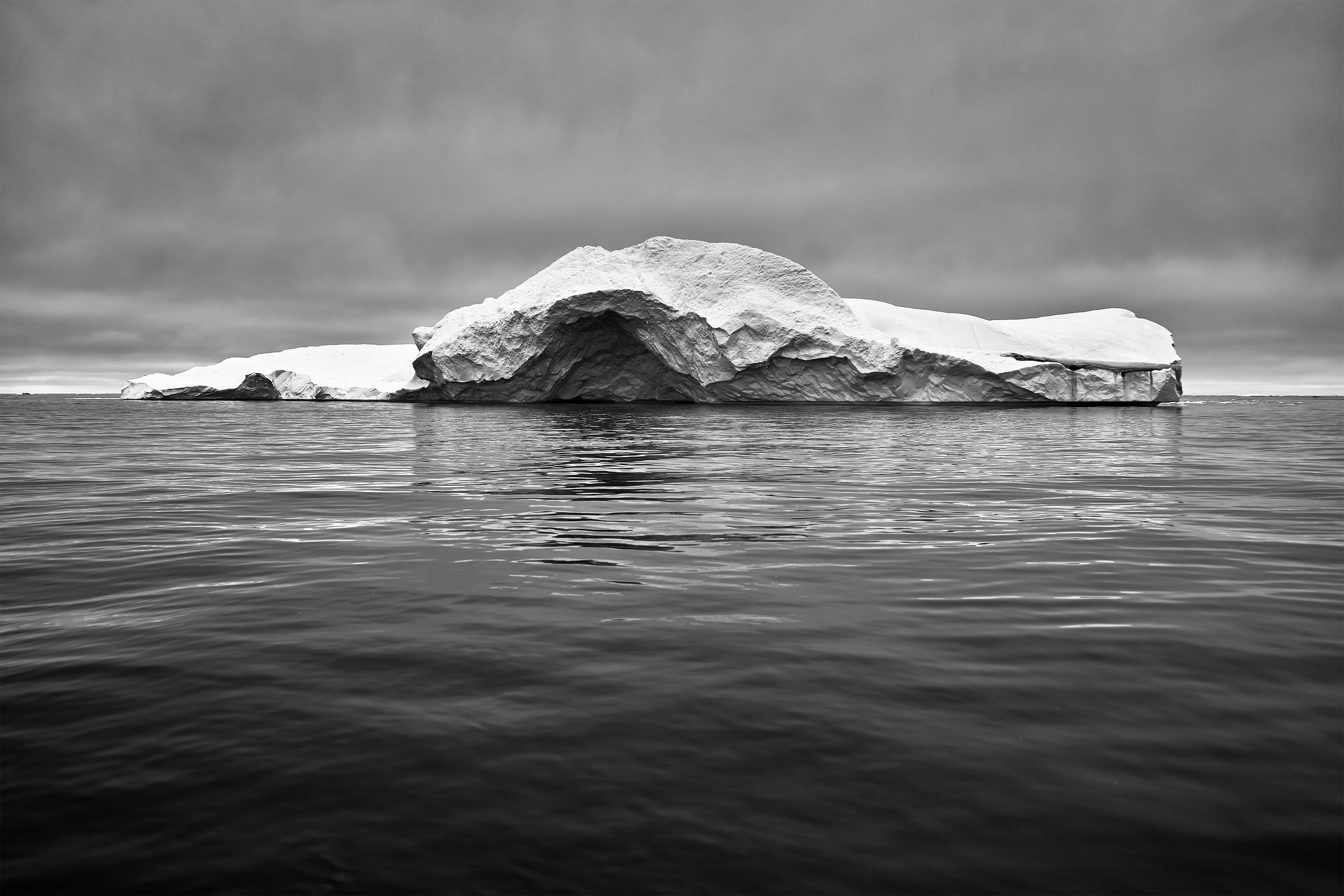 Hunting out new ice structures across the bay, not caring about the time of day or colour of the light falling on them, made for a very different feel while I was shooting.
I was focused purely on capturing the strength of that light, the contrast of it as it spread across the ice, with no worries about colour. It was the reflections of the arctic light, alone, that made these giants stand out against the cold, crisp, sky and deep ocean water below – and that was all I needed to capture.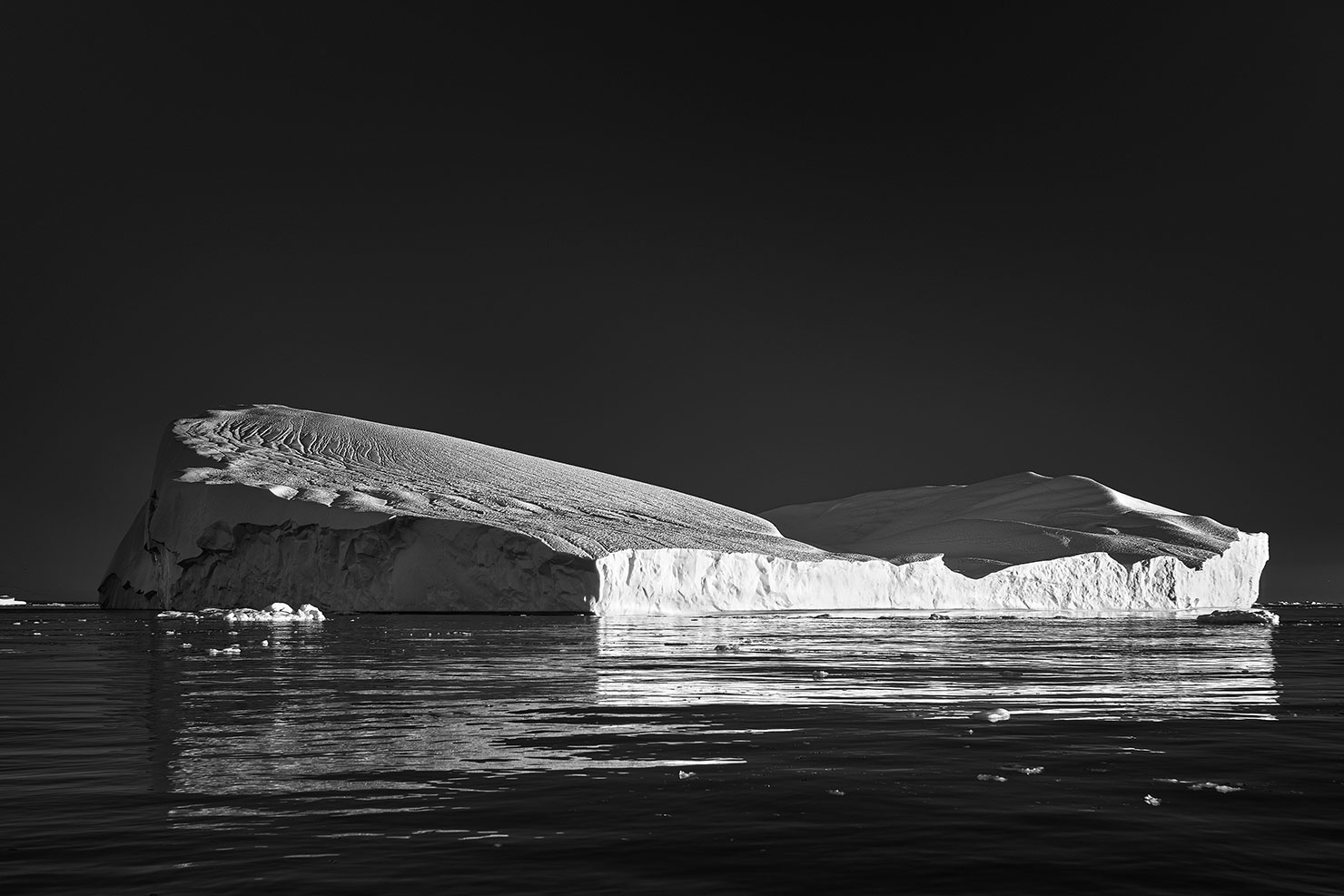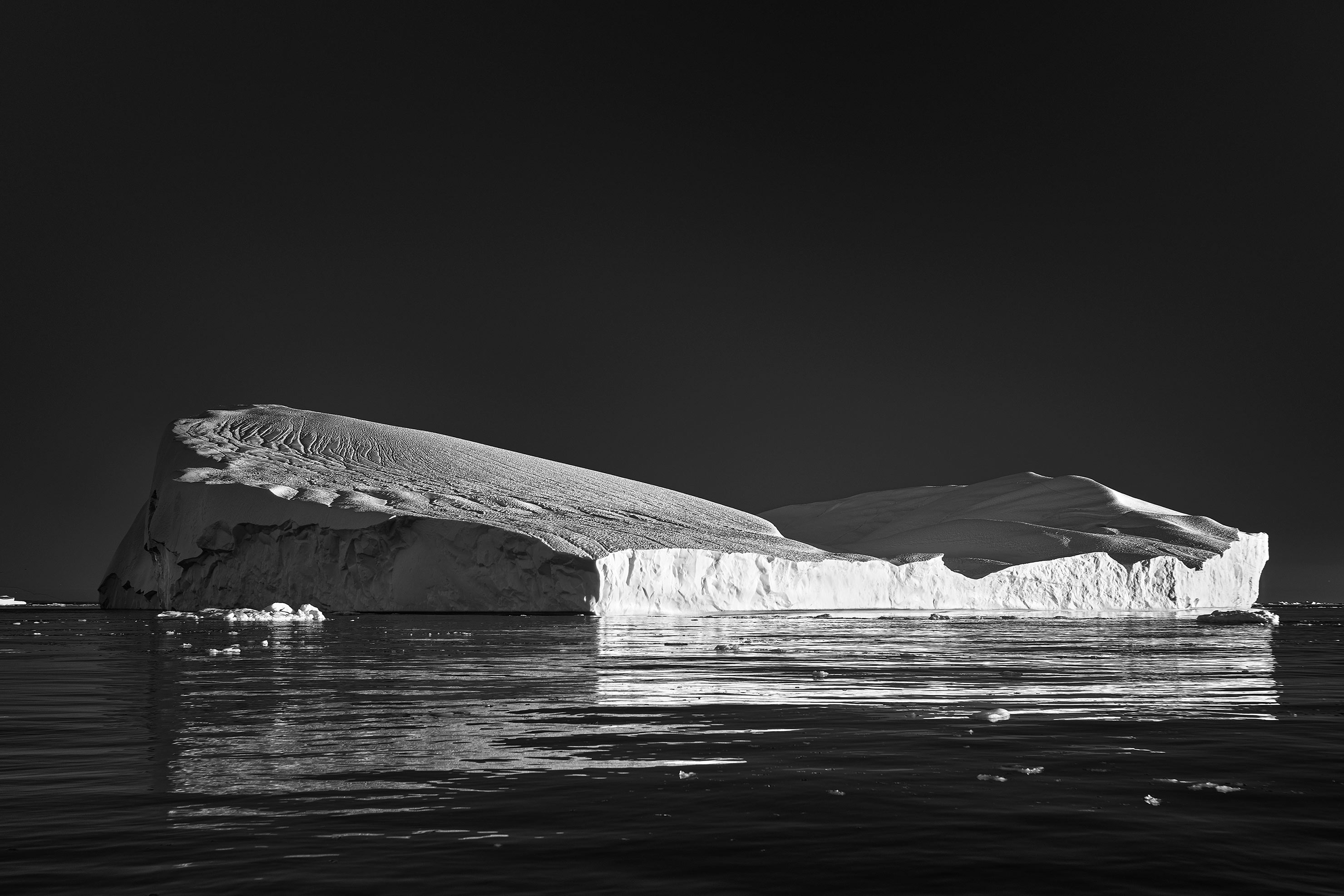 So, a stunning camera and fantastic piece of engineering? Absolutely, yes.
A tool for creating amazing images with a pure focus on texture, detail and contrast? Of course, it's incredible.
Enough to convince me to shoot purely in B&W forever and not have the option to capture in colour when I want? Personally, not quite. But I really can now understand those who do. If I could, I'd take both options with me on every trip – as this DB can capture scenes in a way that's truly unique.
My shooting style had changed as a result of using the Achromatic digital back for a week – and for the better. But my heart will always be in capturing colours to show the world what I saw at the time.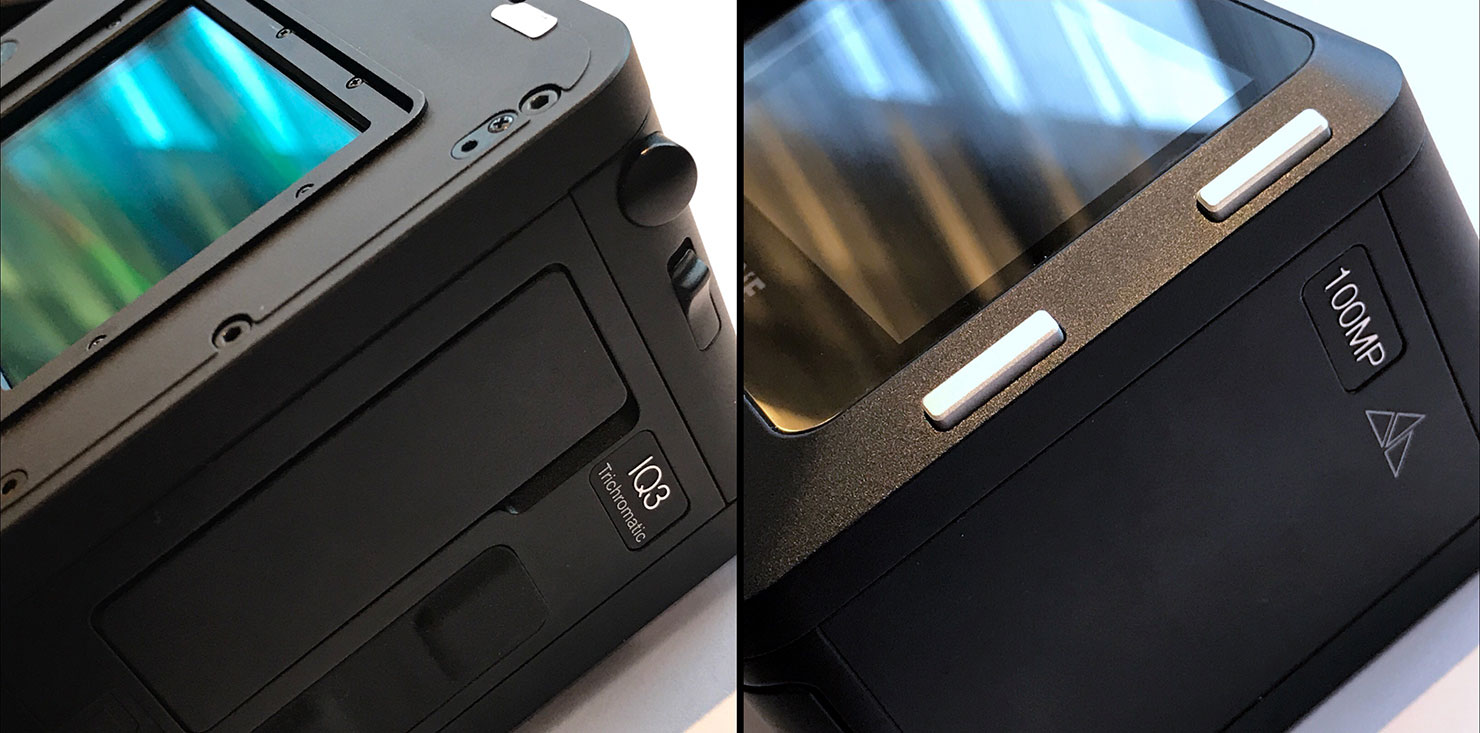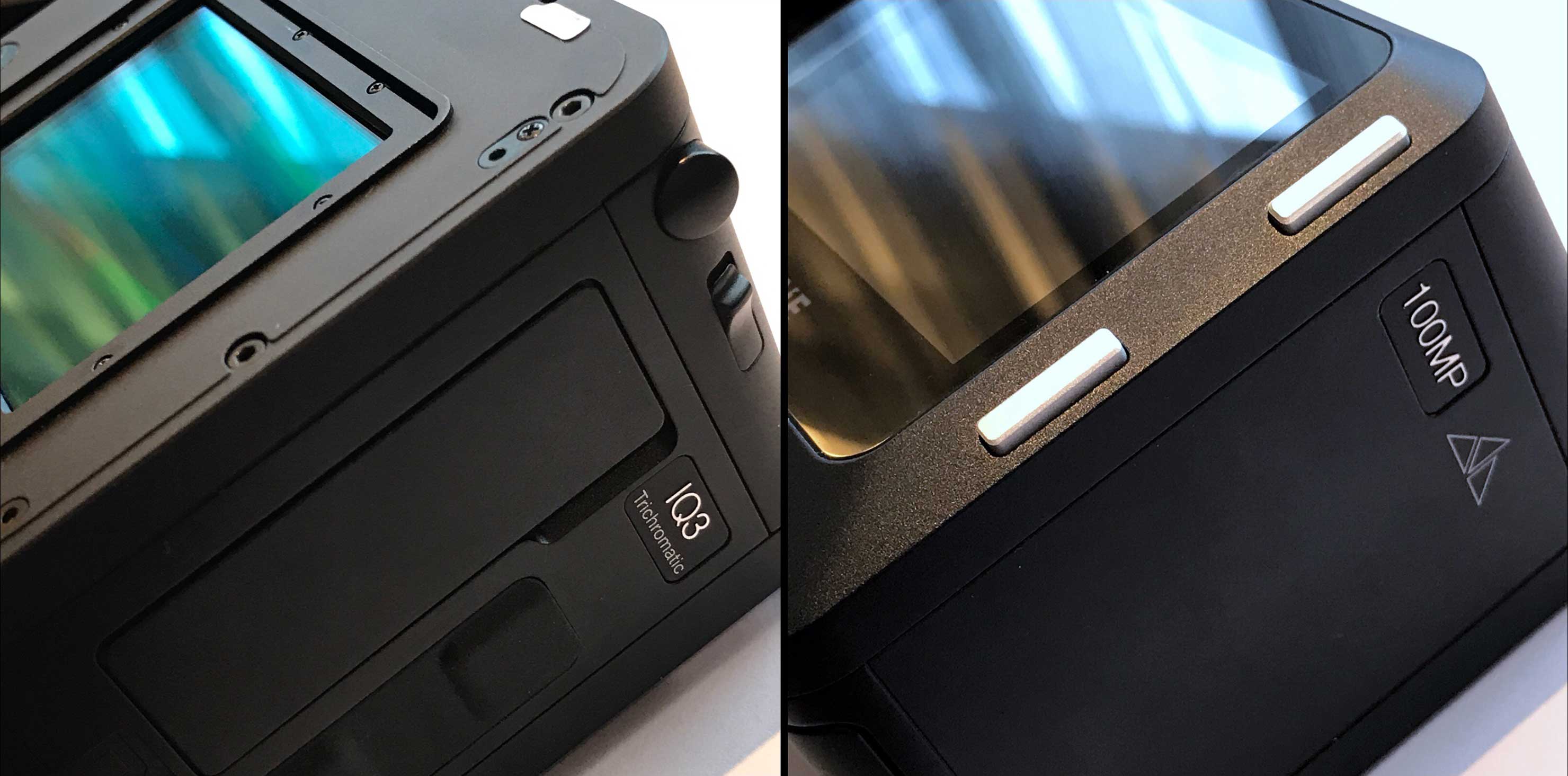 And on that basis, I guess it was a good job that Phase One also gave me the brand new iQ3 Trichromatic digital back to test out on my October trips across China…
…stay tuned for more on that one soon!