This week saw the arrival of Harmony of the Seas into Southampton – the largest cruise ship in the world – but this ship also contains something extra special: 9 of my images from around the USA in ultra-large format.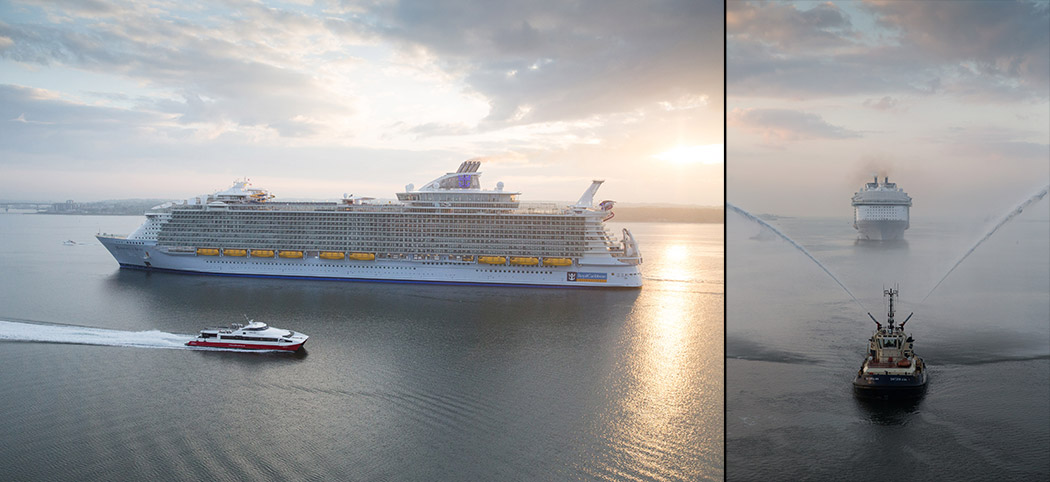 What started as a small project with a few images onboard one of Royal Caribbean's other ships – Anthem of the Seas – turned into a huge display of my work at up to 10 metres wide, viewable up-close by diners during their cruise.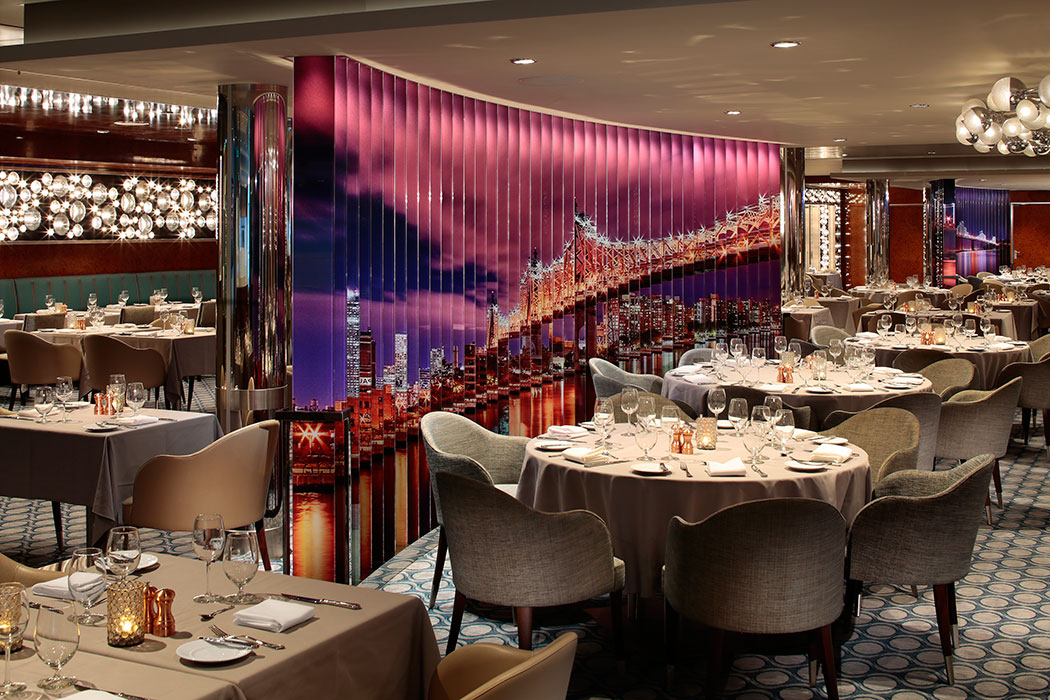 Printed onto huge lenticular glass dividers, the segments are designed to become invisible from certain angles, while forming a complete image from others. Featuring a selection of my US cityscapes and landscapes, Anthem of the Seas' restaurant "American Icon" shows off the levels of detail and sharpness captured by these images in a truly unique way – unlike a billboard that you view from a distance, diners are sat just inches from the photographs themselves.

So, while Anthem's restaurant was a fantastic success, the challenge for Harmony was even greater. This wasn't a small selection of commissioned shots, they required 9 large format images from all across the United States of America. If you're building the world's biggest cruise ship, I guess it's only natural that everything else has to "go large" too!

While the dining concept onboard Harmony of the Seas is different to that inside Anthem of the Seas, the image requirements and display style is the same; meaning slicing up 10 metre wide photographs into several glass panels, stretching their aspect ratio to fit the huge panoramic walls and delivering crisp, sharp, noise-free cityscapes with involvement from all four corners of the world.
With the boat yard in Europe, the art directors in Miami, myself uploading gigabytes of images from a 4G card in New Zealand's wilderness and colour-swatch images being sent to the manufacturers from my print studio in Shanghai – this truly was a worldwide effort…

…that seems to have paid off!
While I didn't get the chance to step onboard during the ship's stay in Southampton this time round, I guess that means I'll have to visit at another port of call somewhere around the world! Feedback so far has been great (always a plus), and here's to the next series that is already being worked on 😉

 with thanks to Royal Caribbean for the collection of press images.