"Any tips for shooting sunset?" – was the start of the conversation with Time Inc's reporter.
As part of Jaguar Land Rover's latest USA campaign, the guys were looking for tips and guides to help people get the best out of their travels to undiscovered places.
"Sure", I said, and rattled off a whole stream of quick concepts, easy to remember tips and tricks and a few "be careful when…." thoughts that would help the readers to get the best out of any point & shoot or entry DSLR camera.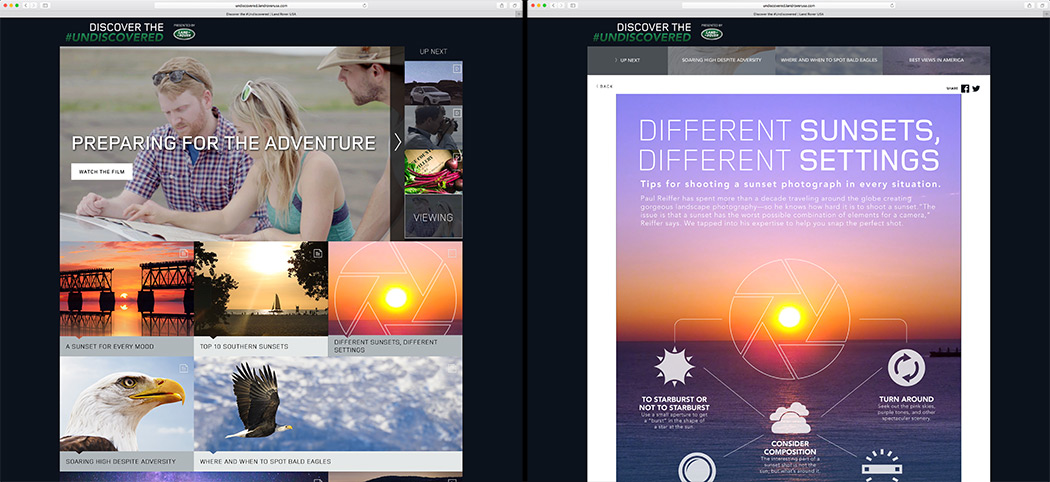 The result of that interview? Well, a lot better than even I expected – not only are my quick tips now "out there" helping people to get the best from their cameras while exploring the country, but they've actually turned my words into a really handy sunset infographic for those who want a quick reminder with them as they travel.
Not bad for a quick "any tips?" conversation!
Visit the Land Rover Discover the Undiscovered site here, or click the graphic below to download your own copy 🙂