With lots of exciting news coming up, I'm delighted to finally be able to announce a new (amazing!) option to my workshop line-up for next year.
Working directly with the team at Phase One, not only will I be running a direct workshop on New Zealand's south island, but in June 2016 we'll also be offering a longer, enhanced, PODAS ("Phase One Digital Artist Series") trip this winter! The PODAS workshops really are something else – luxury transport, accommodation, helicopter shoots, and each participant gets their very own XF Medium Format system with full complement of lenses to shoot with, throughout.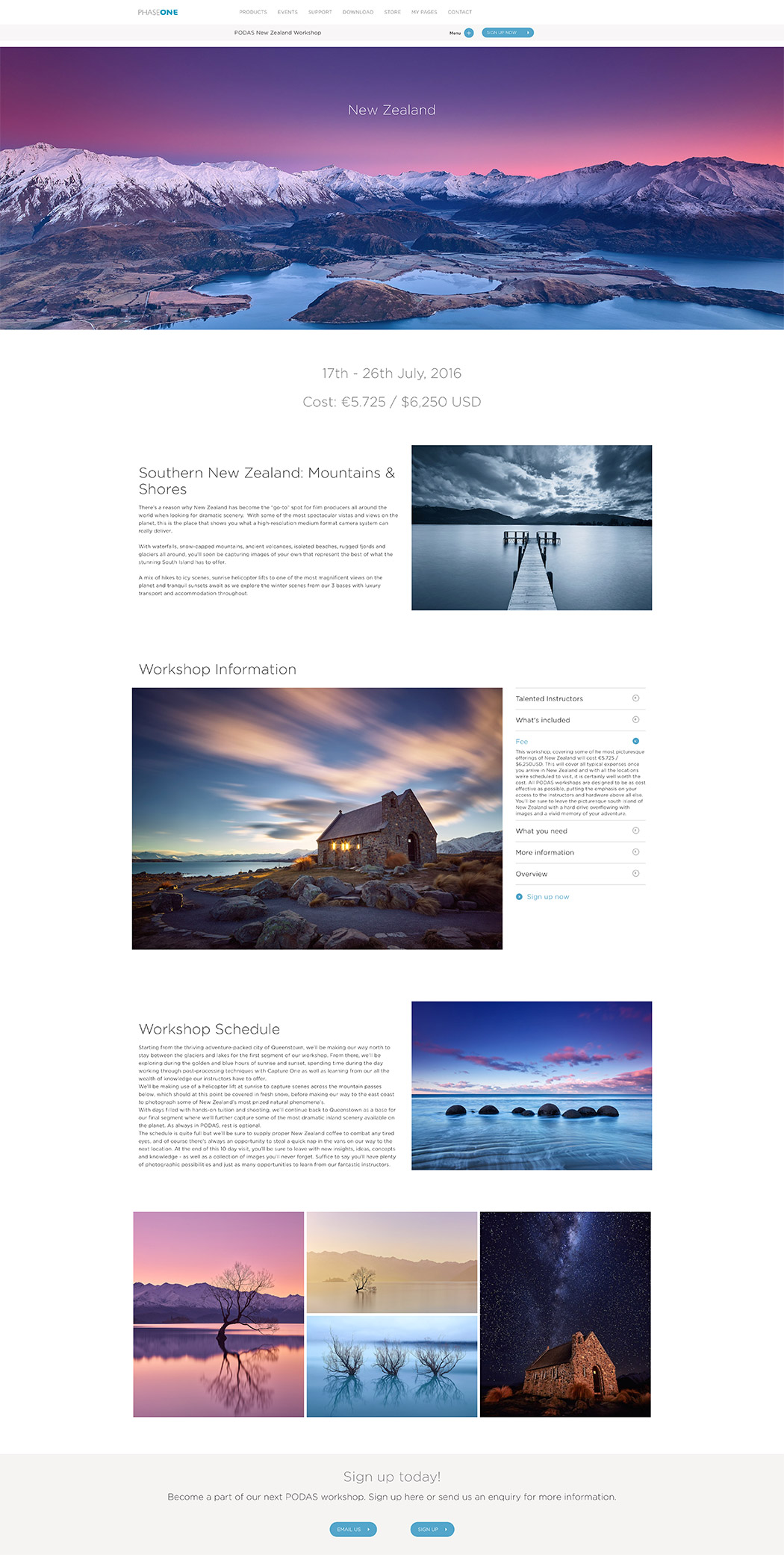 Together with local photographers Jack Ranken and Mike Langford, along with Phase One staff, we'll be covering the whole spectrum from shooting out in the field to hands-on editing in Capture One – as well as handy hints along the way. We've worked really hard to make this a workshop to remember, and a once-in-a-lifetime experience for those who join us for this unforgettable trip all around the South Island of New Zealand.
So, who's up for a little winter work in New Zealand? Click here to find out more! 😉