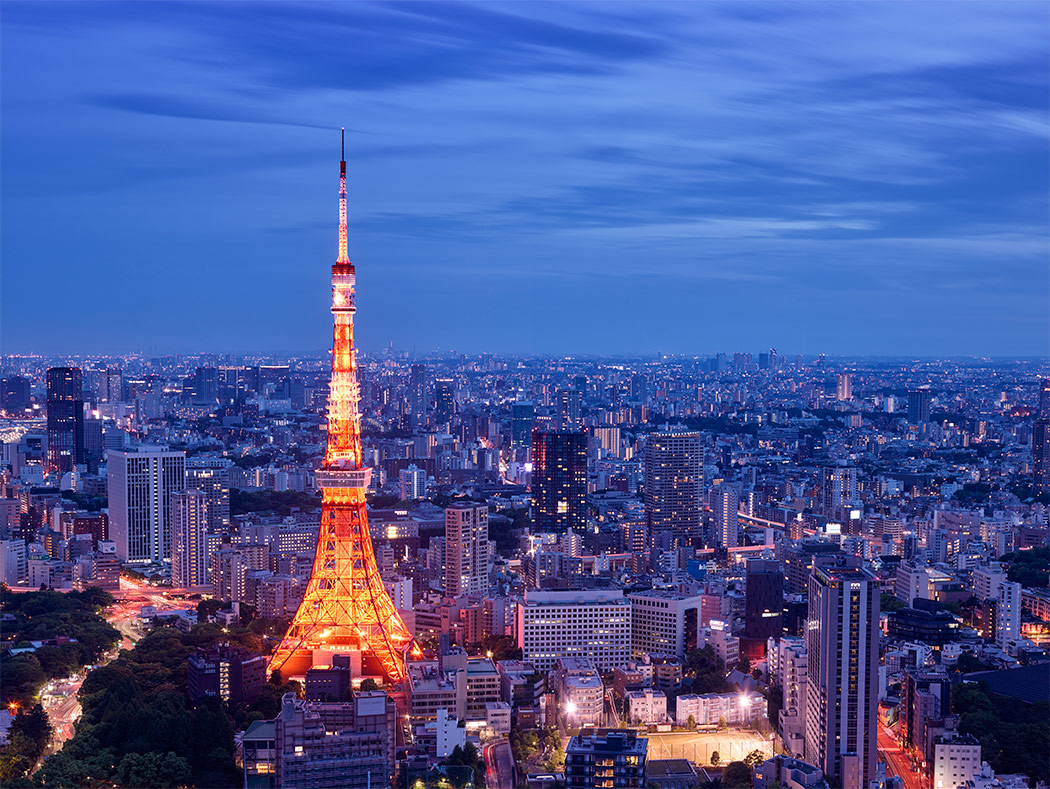 Tokyo – what a truly amazing place. Full of modern innovation, side by side with centuries of culture and history. It's one of my favourite cities in the world, and despite visiting a few times (I've climbed Mount Fuji twice now!) – it was another tick off the list to head back there and capture an iconic image of the skyline before I leave Asia for a while.
The standard stereotypes can actually be pretty accurate sometimes. It is crowded, you do feel compelled to become "quirky" with fashion just to fit in, and yes – there are entire stores dedicated to the human-sized dressing up as Barbie and Hello Kitty dolls…!

It's also joined the list of cities with amazingly high towers and observation decks with the "SkyTree" – a stunning building in its own right, but in my view still not the iconic tower that really says "Tokyo". That accolade is reserved for only one possible place: The Tokyo Tower.
The problem with the Tokyo Tower, however, is where to photograph it from. I mean, going up the tower itself is pointless – you can't see it if you're on it! With a lot of the buildings nearby being quite low, it was looking like a bit of a challenge. That was until the amazing guys at the Andaz Toranomon Hills hotel stepped in and provided me with access to their rooftop to shoot 🙂

I'll admit, it's a bit strange seeing your location on Google Earth as an unfinished building (I can assure you it's very much finished now!) but wow, what a view. So, click click away – despite some challenges with the weather and visibility, I managed to get a load of skyline shots that I love – night and day.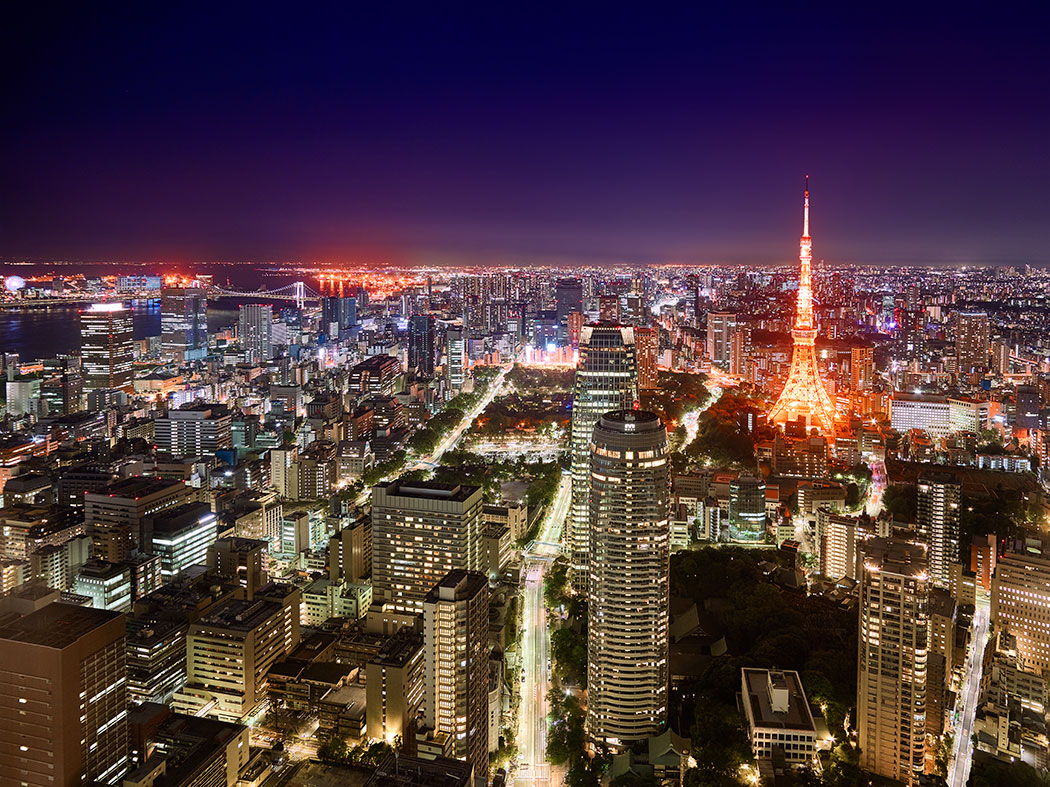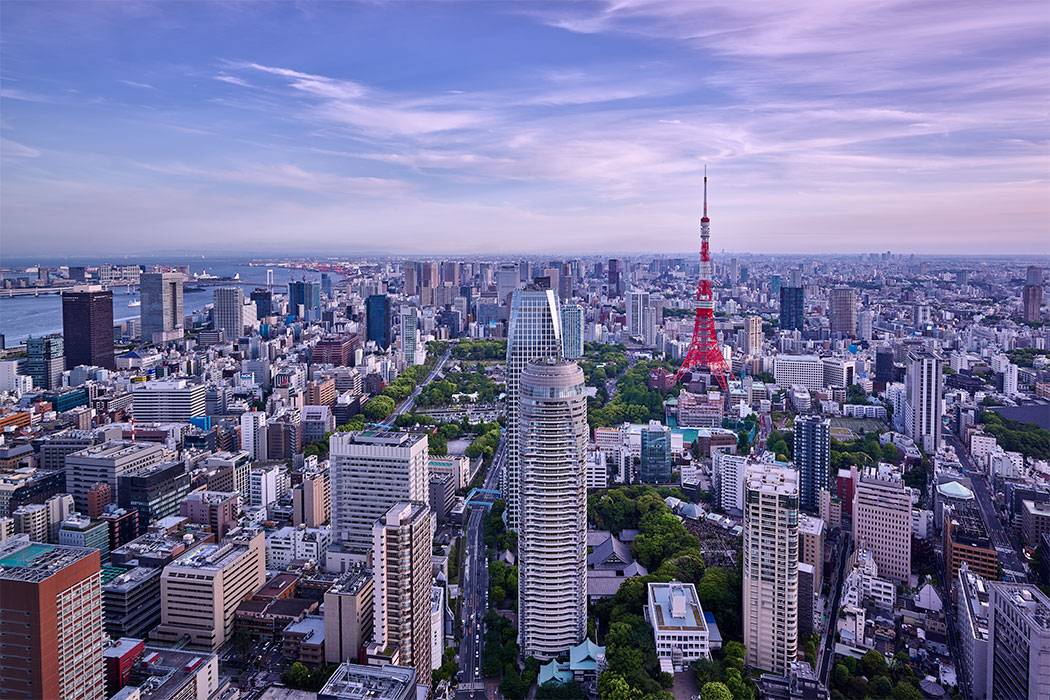 So that was that – "tick"!
The tower standing tall over the many skyscrapers below, its iconic orange glow at night and the view for miles around. It was time to relax – and this is one place where relaxing also means experiencing some truly awesome food. Not only was the rooftop sushi restaurant at Andaz stunning in its own right (and very quirky – only two sets of seats – very compact and Japanese!) but the local teppanyaki restaurant served up some wagyu steak unlike ever I've ever managed to find before – absolutely fantastic.

But something was niggling me… Despite getting the shot I originally wanted, I just had a feeling a street-level image of the Tokyo Tower with light trails might be cool too. With a bit of research, we headed to an intersection to find a perfect vantage point of the tower, in its glorious orange glow. One other photographer was there, but no problem – we simply took turns…
until…
…all the lights went out on the tower! Ummmm.

Now, here is where the amazing levels of Japanese hospitality really did show up some other places that I've worked in…
The other photographer actually called the tower to find out what was going on for me – "It's Constitution Memorial Day, so the light show is now a rainbow for the night. It will stay on until tomorrow". "That's cool!", I said, "but I really wanted the tower in its natural glow and we leave tomorrow. Oh well…"
"Hold on", said my new photographer friend – who started to make another call. Despite the fact he was loving the unique set of lights on the tower himself (that many others wouldn't have photographed), he'd actually called the tower to see if they would mind turning the lights back to orange for a bit for me!
OK, so on the one hand, that was never ever going to happen (!) – But on the other, WOW. He really didn't have to do that. Of course the tower said no, but he couldn't stop apologising – despite it being nothing to do with him!
If ever there was a moment when I could love this city a little bit more, it was at that very second.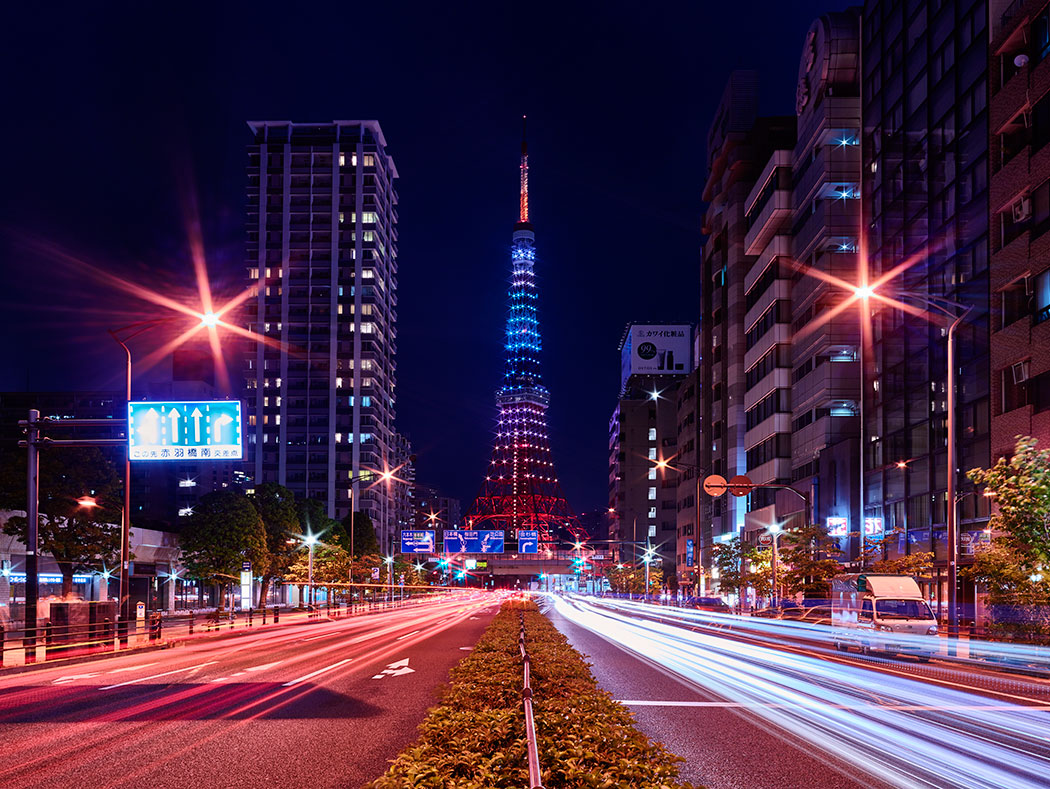 So, making the most of an unexpected situation, I captured the rainbow lights too – but there was a problem: The orange "natural" glow of the tower actually lights up the structure and the street below. These smaller lights, while amazing to see, just didn't do the trick.
Time to head up high again – back to the rooftop at Andaz… 😉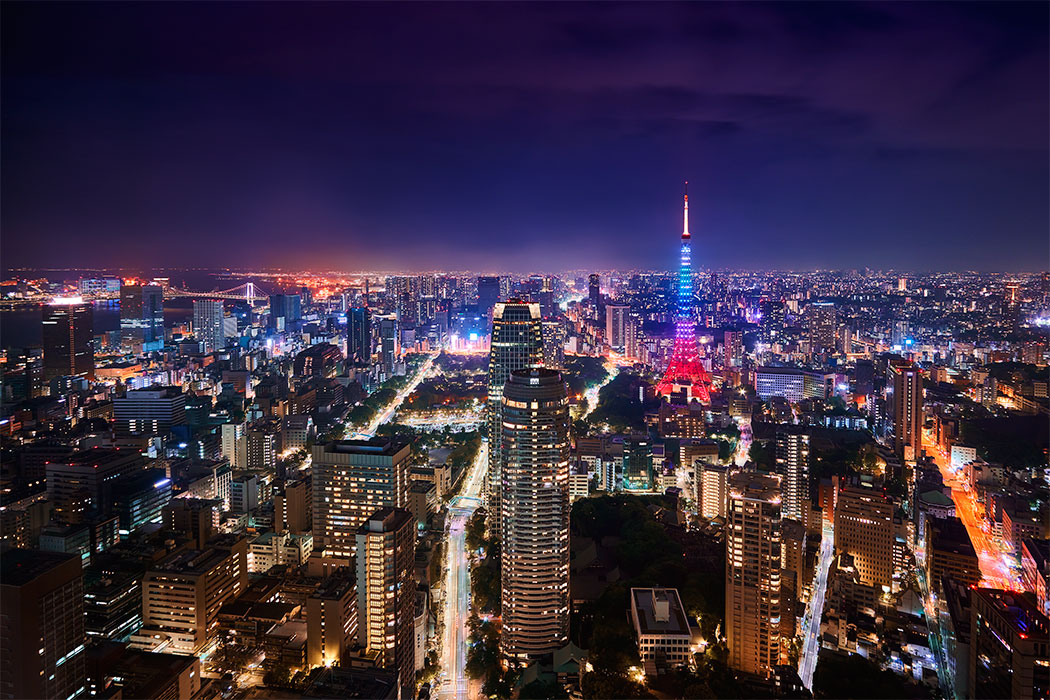 Now we're talking! That was a unique view of the Tokyo Tower lights 😉