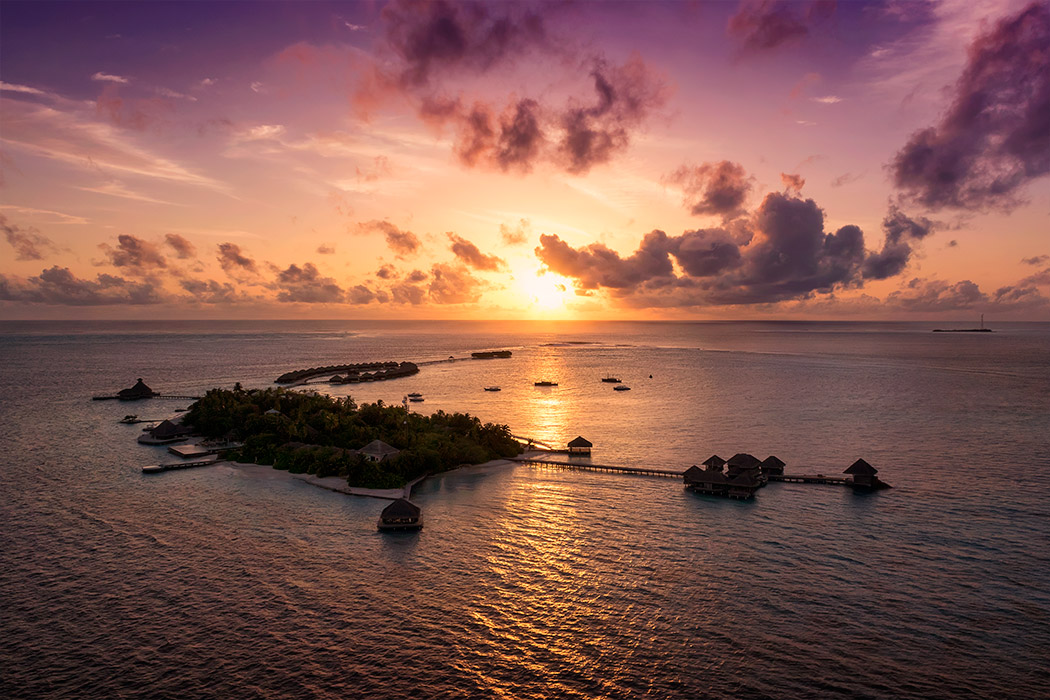 What an amazing view! I've seen many sunsets during my time shooting in the Maldives, but never have I seen it in context of the entire island of Huvafen Fushi from above…
Granted, my title is a little wrong – by definition a "drone" is "an unmanned aircraft or ship that can navigate autonomously, without human control or beyond line of sight". But then, bearing that definition in mind, none of the so-called drones out there for sale to the public for the purposes of capturing photo and video are strictly within the rules either 😉
So in this day and age (and given I have some DJI Phantoms sitting around too) – why bother to go up strapped to a parachute on a line from the back of a boat? Well, two reasons…

First, I can capture images "up there" that are still not quite possible from a quadcopter/drone/[whatever you want to call it]. Technology has come on a long way in the past few years, and people like DJI really have pushed the boundaries when it comes to consumer as well as professional aircraft – but there's still something missing. You see, on the currently available kit, you have two choices: 1) An in-built or small camera (max 12MP) which will allow you to live-preview what it sees as it flies or 2) A monster of a drone that can carry a full DSLR kit up there, but with no live preview or feedback.
The small cameras struggle with filters and resolution, the large cameras can be a little like shooting in the dark (from what I've seen of the professional video crews using them so far). So, if I wanted to shoot sunset at a decent resolution and get it right, this seemed like a better option.

The second reason – it's nice up there! Yes, there's a speedboat moving beneath you (but you don't hear that). It's really calm, peaceful, and you're alone with your own thoughts, high up above the Indian Ocean. I can tell you now, while it's not the easiest thing to manoeuvre your arms into the "right spot" for the shot, and there's certainly no way of doing any long exposures(!), it was a lot more relaxed than skydiving and a fantastic way to end the day.
Getting up there with my Phase One gear might have been a bit of a struggle, but my "little" Nikon mirror-less with a compact system filter kit on the front did the job just fine. (And I didn't drop it in the end, as an added bonus!)
So did I get the shot I wanted? Well, I only wanted one – and I ended up with about 20 that could easily sit on my desktop as a reminder of what paradise looks like in the Maldives!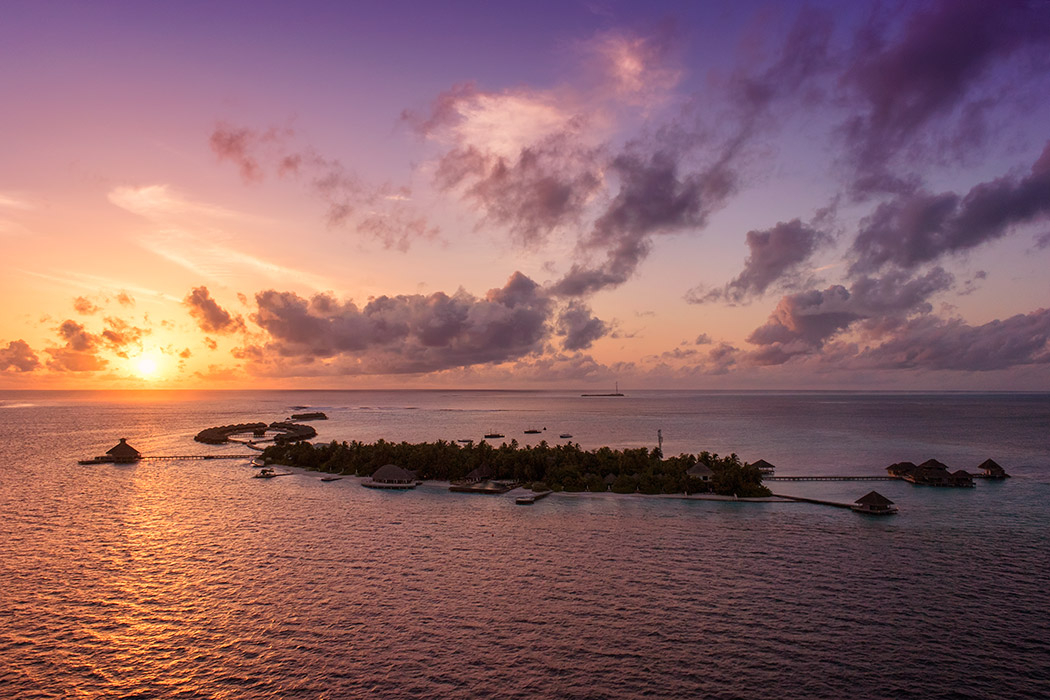 Does that mean I won't shoot with a drone in future? Of course not – and I have a new one on the way shortly too… 😉