The homepage of Phase One looks a little different today, as their feature on my cityscape work appears as the headline story online. 🙂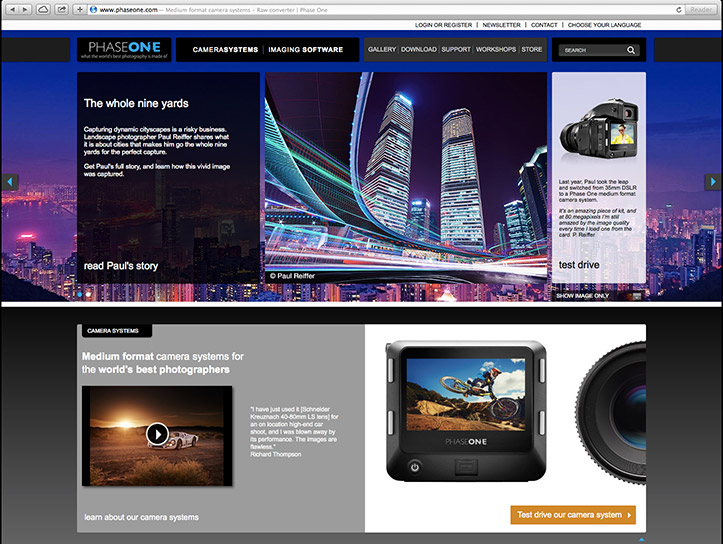 Backed by feeds on their Facebook page, galleries, email newsletters and more – this is quite some campaign to get the quality of cityscape images that can be achieved with the 645DF+ and iQ280 out there and known.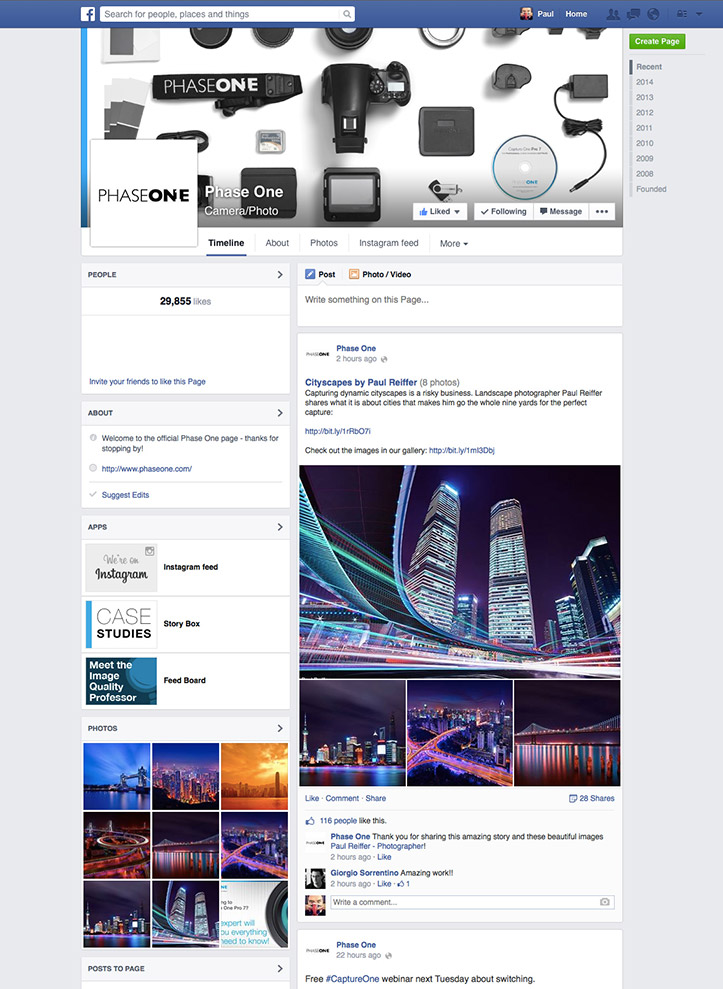 A year on from my purchase of their top end Medium Format equipment, I've taken quite a collection of city shots – both day and night, as well as more traditional landscape scenes.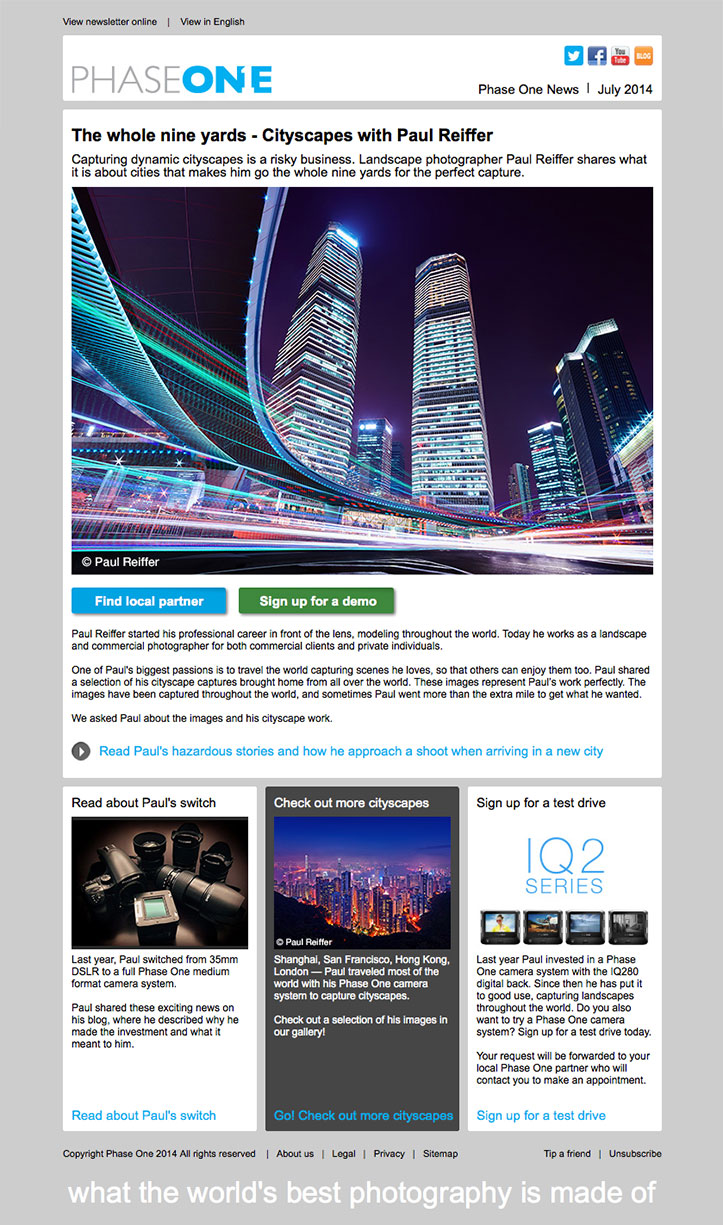 To say the quality is amazing really is an understatement, and the difference between what my Phase One camera and iQ280 DB can do compared to any DSLR out there on the market is beyond compare. With this in mind, I started working with the guys at Phase One a few months back to help provide some case studies – the first being on cityscapes. Not only to showcase what the camera can do, but also to demonstrate what it can sometimes take to get "the shot". In the article, we go into detail about how a shoot in an unknown location can come about, the considerations before heading out with your equipment, along with some of the more unorthodox scenarios I've found myself in while capturing images of cities around the world.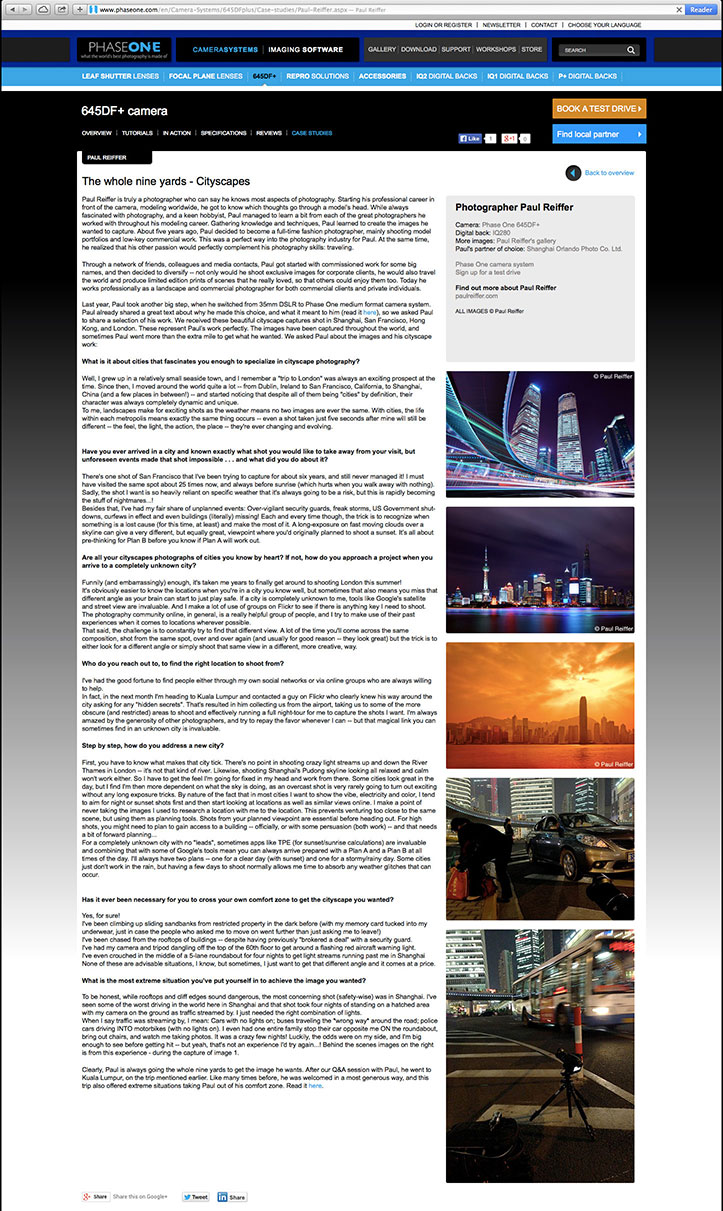 To be honest, while I knew it was being sent out as a newsletter and case study, I hadn't quite expected the level of exposure the guys at Phase One provided. Across all media platforms, as well as featuring on their homepage – my hope is that more people get to see what this amazing equipment can do as well as (hopefully) enjoy some city images along the way! 🙂