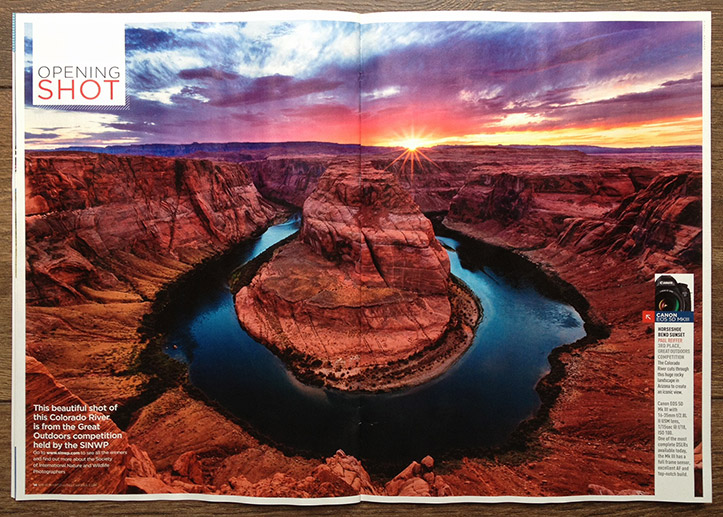 So this is the latest publication to feature the shot I took of Horseshoe Bend, AZ, last year – What Digital Camera Magazine. 🙂
This follows press coverage in the Times, the Daily Mail, The Guardian, Metro and many others who over the past month have picked up on the images which were submitted to the Society of International Nature and Wildlife Photography's panel earlier this year.
Sadly, being in China (and hearing about this double-page spread while I was halfway up Mount Fuji in Japan!) I didn't get chance to see the actual publication, but luckily I still have a few people in the UK who can send me copies or images of the articles!
This is the shot I recently transferred to be available as a limited edition large-format print for purchase online – and one I now have on my own wall at nearly 6ft wide – an image I'm genuinely proud of and happy that others have enjoyed. The original shot? Well, it's below – be sure to click here to see how it was taken!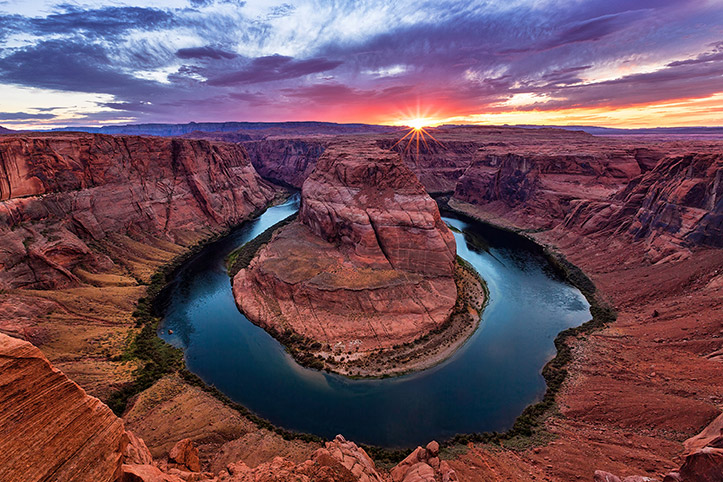 Coming up soon – some cool shots with Asian models, my second trip up to the summit of Mount Fuji AND (hopefully) some exciting equipment news… 🙂