Ring flashes have been around for years. They've been in and out of fashion more times than checked shirts, but they DO deliver a very specific "look", which I love, which you can spot a mile off. I've used a Lencarta Safari ring flash on many occasions, but it was time to give a different flash head a go.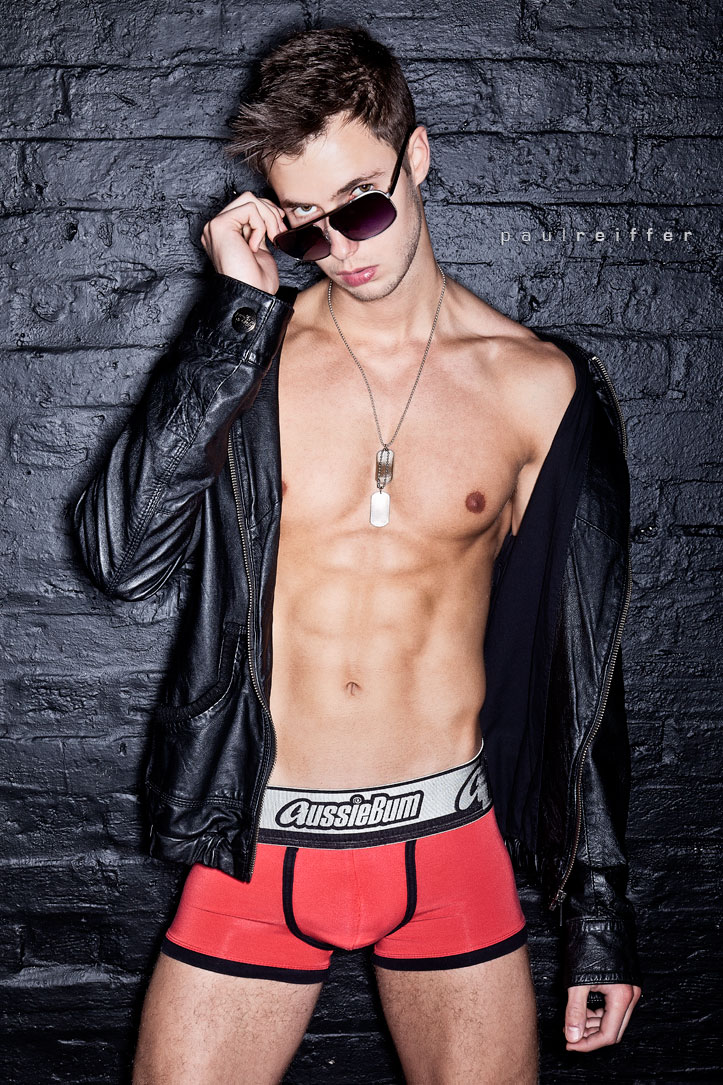 So, bringing Aaron (a relatively new model from Guildford) into the studio to shoot, we pulled out the Alien Bees ABR800 Ring Flash. I just love the look that this thing brings to my images. Smooth light, short shadows, rich colours, and the Alien Bees unit covers a considerably larger area than the Lencarta equivalent.
Aaron is looking to move into fitness/commercial modelling, so some body shots as well as the more "edgy"/fashion styled looks like the one above. Shooting with a range of backgrounds, I put the ring flash to work and got a few different shapes out of him to show off both his look/body as well as the very different feel to my images to that which is delivered by traditional lighting such as soft-boxes.
Of course, a studio shoot shouldn't only be delivered with just one lighting setup – and much though I love shooting with the ring flashes, there are some looks that it simply can't deliver. Here's a quick "moody" one – more of which will be in my portfolio very soon…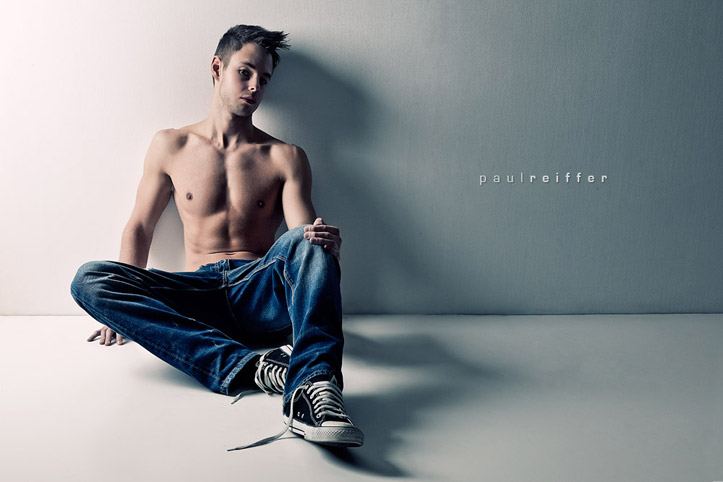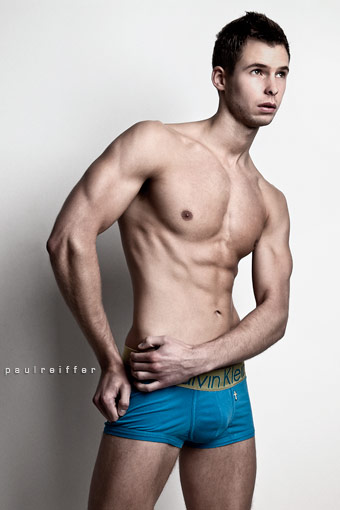 So that's Aaron. And I guess a decent try out of the ABR800 ring flash.
Often used on girls for glamour shots, but I think the ones at the top of this post prove that the "magazine feel" can be delivered just as well with male fitness models too.
Soon to the blog, Anna Smith – an art nude model who popped into the studio a few weeks back.
But next up? Well, it REALLY is about time I uploaded some of this pictures from Thailand in May…! 🙂