It's that time again, when Lick underwear's new range has arrived and so it's out with the old and in with the new – starting with a new launch advert in the September edition of Attitude for their new lines: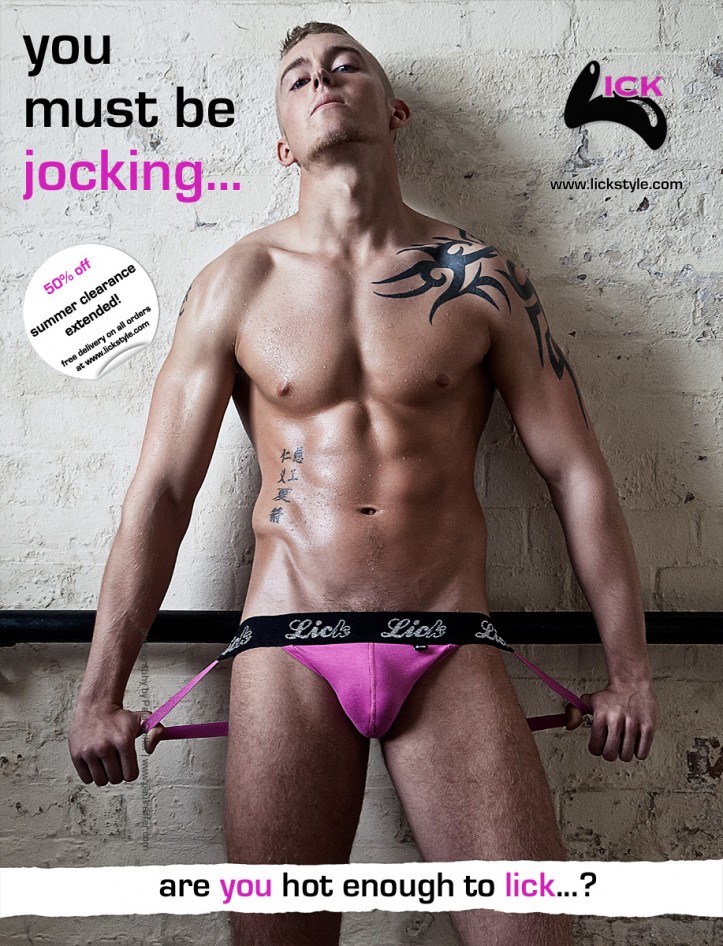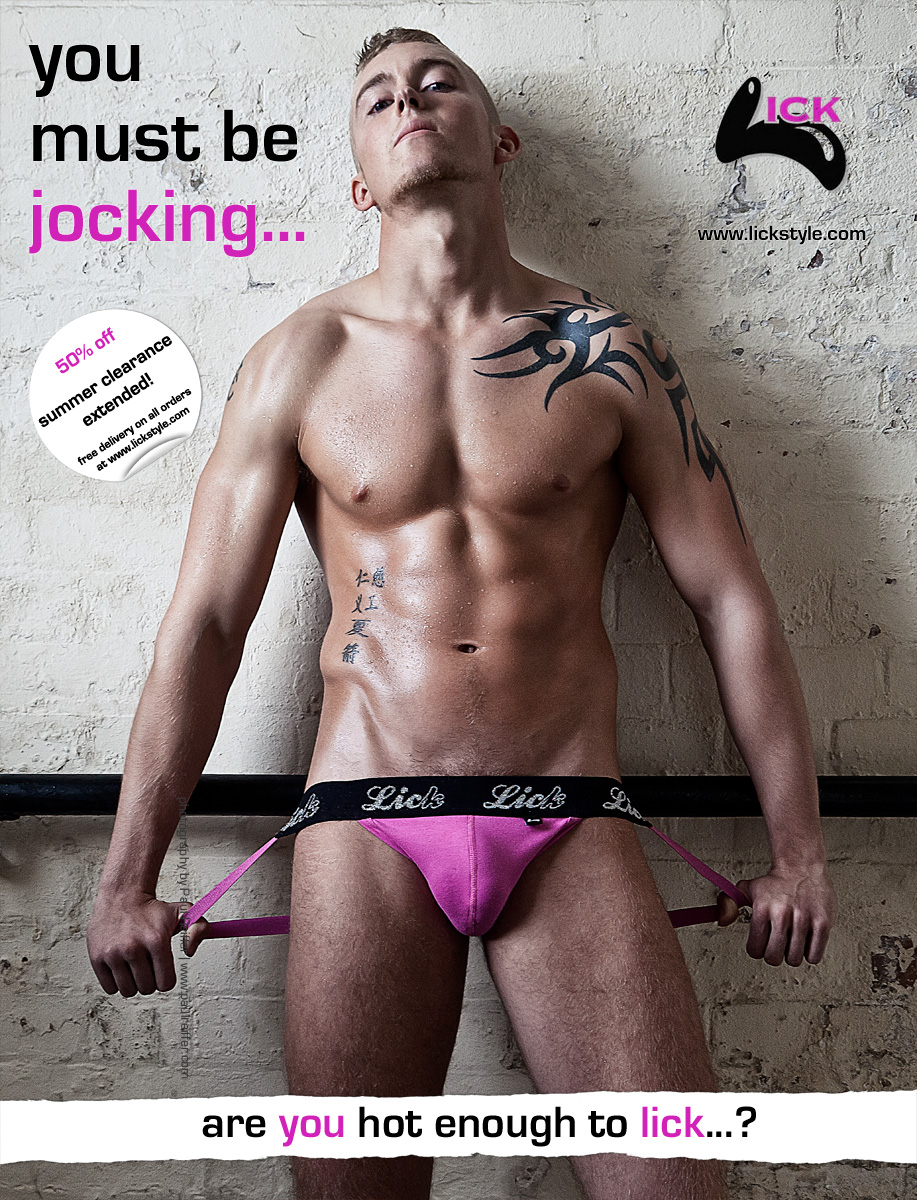 Last year's successful campaign in Attitude mag made a lot of use of one model in particular – so it was time for the guys at Lick to find some new models to shoot the new range…
With three models in the studio and the clothing good to go, it was a day full of shooting to get images for catalogues, web as well as the print adverts and press materials. First up, fresh model Nathan, and the first image we shot of the new jockstraps – a classic underwear pose: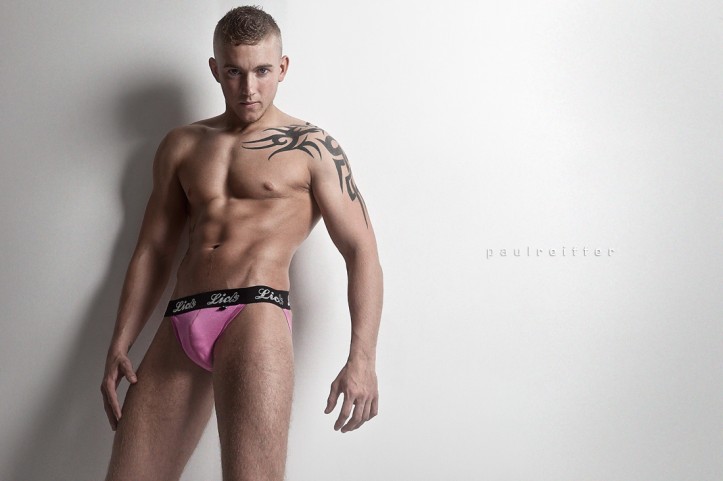 With the "stock look" out of the way, it's then time to give a few different styles, compositions, poses and treatments a go. Keeping things in the studio, the Lick guys just wanted to get some different shapes going on to show off the new range. The problem is, studio shots can look a bit "samey" – so after shooting on the bed, off to the stairwell we went, to try and catch some slightly different looks for use in advertising:
There's a wall outside the studio which I'm starting to love (too much, arguably, as I have to be careful not to use it) – but for this, it was perfect. How else can you make someone wearing a pink jockstrap look "industrial"…? 😉
The second one, above right, is actually the non-cropped version of the final September advertisement for Attitude – and it's different enough to catch the eye (in my opinion, of course 😉 )
So, that was the new item shot for Nathan. The other models had their selections of the new range (and I'm still to process those!) but the guys at Lick wanted to try shooting a few "different" shots of last year's range as well, for their clearance.
Here goes….!
Personally – I LOVE the retro black and white shot on the bed. This is one of my favourite images from the day – simply because it's SO different from any style I've used before. While it's a departure from the standard underwear shots used by most companies, I think it has some mileage.
What do you think? (of the photography, and the model, of course 🙂 )