During the past few months, I've been test shooting several new male models with a range of underwear and swimwear from Ken Loo at Baskit – a very successful Australian underwear and swimwear brand.
So, having shot a reasonable amount of the range they sent in to the studio – I figured it was about time I introduced the world to some of the models along with a small selection of Baskit's range 🙂
Without delay, here they are…!
First up, it's Musti (Mustafa Erol) – shot in the studio back in February, with Baskit's "ribbed jock" – available here.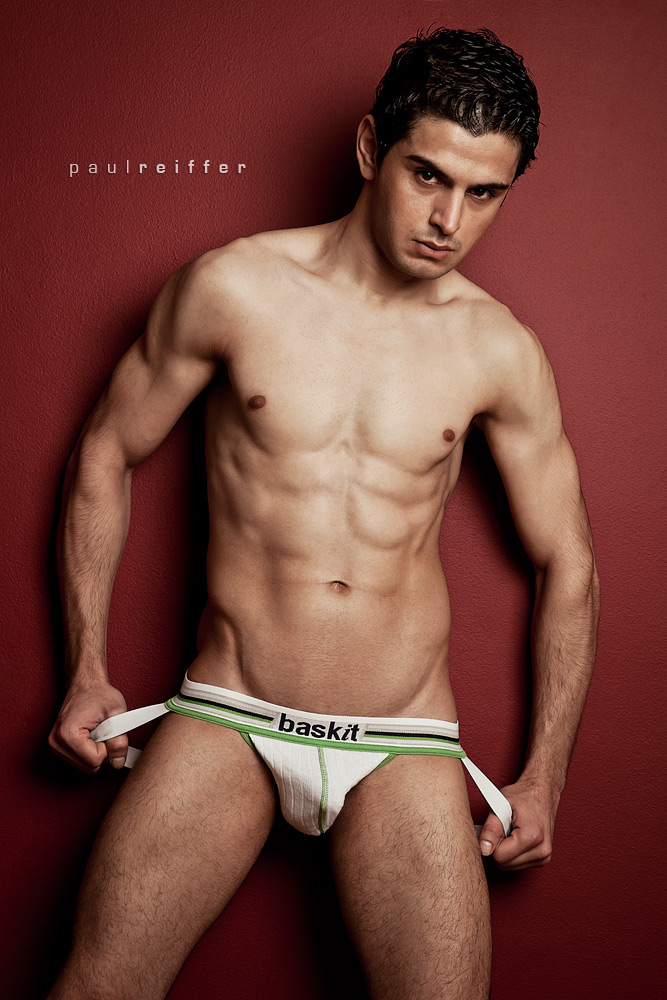 During the same day and also new to the agency scene are both Jonathan Carrington (left) in Baskit's "Lucky 10's Rise Bikini" in Rocket Red – part of their swimwear range; and Julio (to the right) wearing their ribbed jock in a slightly more "subtle" pose than that of Musti earlier in the day 😉
So that's the range shot back in February – but then I had the chance to revisit some of the additional items Baskit had sent through when working with a brand new model – Bobby Chan. Bobby is a store model for Abercrombie & Fitch, and has just recently been signed with a key agency in the UK. With a unique asian look to him, we shot both the Contrast Bikini Brief as well as Baskit's "Playa's Block Trunk" from their swimwear range in a lighting setup which was experimental to me, to say the least…!
So, overall… A set of experimental shots, with brand new test models and a unique range of clothing. There are many more images still to come, along with a few more items that the company shipped to us to make use of – but what are your thoughts…? 🙂