tower blues
your fine art print:
Captured in London, UK
100 Limited Edition Prints
5 Artist Proof Prints
Handcrafted in London, England
Worldwide Shipping Included
choose your style:
about this limited edition photograph:
Standing on the banks of the River Thames first thing in the morning is a great time for reflection.
Yes, I was there on a mission – to capture the sun rising over Tower Bridge, with the Tower of London off to the left in the background – but watching the city slowly transition from night to day was a very cool experience. The famous buildings that make up the financial district started turning their lights out, one-by-one; traffic slowly began to move as the clock turned 5:30am; early morning joggers took to the streets in their luminous protective clothing, and the bridge itself slowly started to transition from its nighttime light-show into its full glory for the day ahead.
Watching all this happen around me, I actually failed to notice for a brief moment that the sun hadn't actually appeared. Granted, it was "up there" (somewhere) but the clouds had kept it from bringing the reds, oranges and yellows I was hoping for. So, what to do? Well, when life gives you blues, shoot blues
Location: London, England
Sizes available up to 3m / 10ft – for custom sizing, please contact the studio
Each print we deliver is a hand-signed Limited Edition (of 100) or Artist's Proof (of 5) version. Because you're getting a true work of art, you'll also receive a secure certificate of authenticity and individual edition number.
We use the best medium format camera systems in the entire world and print every image on specialist silver metal halide paper - meaning what you see in real life is exactly what you get to hang on your wall.
Your print is put through a rigorous set of quality control standards long before we ever ship it to your front door. We only create gallery-quality images, and you'll receive your print in perfect condition with a lifetime guarantee.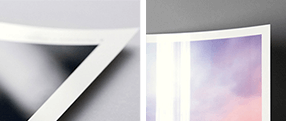 Our premium silver halide archival prints are produced on a unique gallery paper that delivers unsurpassed levels of brightness and vibrance, along with industry-leading levels of fine detail to appreciate from any angle over many years to come.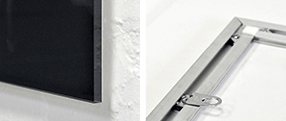 The ultimate in modern display technology, our diamond-cut acrylic prints are backed with a contemporary solid aluminium floating frame, handmade in exactly the same way as our own gallery displays for a vibrant and clean look in any space.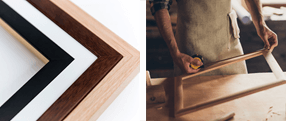 Hand-made in London, our bespoke frame options allow you to display your limited edition print in your own unique style. From solid wood traditional frames to contemporary shapes and materials, contact us for a custom quote.
Nature doesn't mass-produce its jaw-dropping wonders.
---
get in touch for custom print orders:
Paul's exclusive limited edition fine art prints can be produced in a variety of bespoke sizes and specifications, along with custom framing options to suit your needs. To further discuss your exact requirements, please get in touch using the form below:
---