It's funny – we spend so long choosing a camera based on our own specific requirements; months searching for that "perfect tripod" for our shooting style; hours trying on shoes and clothes to make sure they're "the right fit"; years experimenting with filter makers to find that "best" piece of glass…
…and then, when it comes to the thing we have on our backs for days at a time, hundreds of miles of hiking, on every single trip – we do a 10 second search on the internet to find, essentially, the most popular one.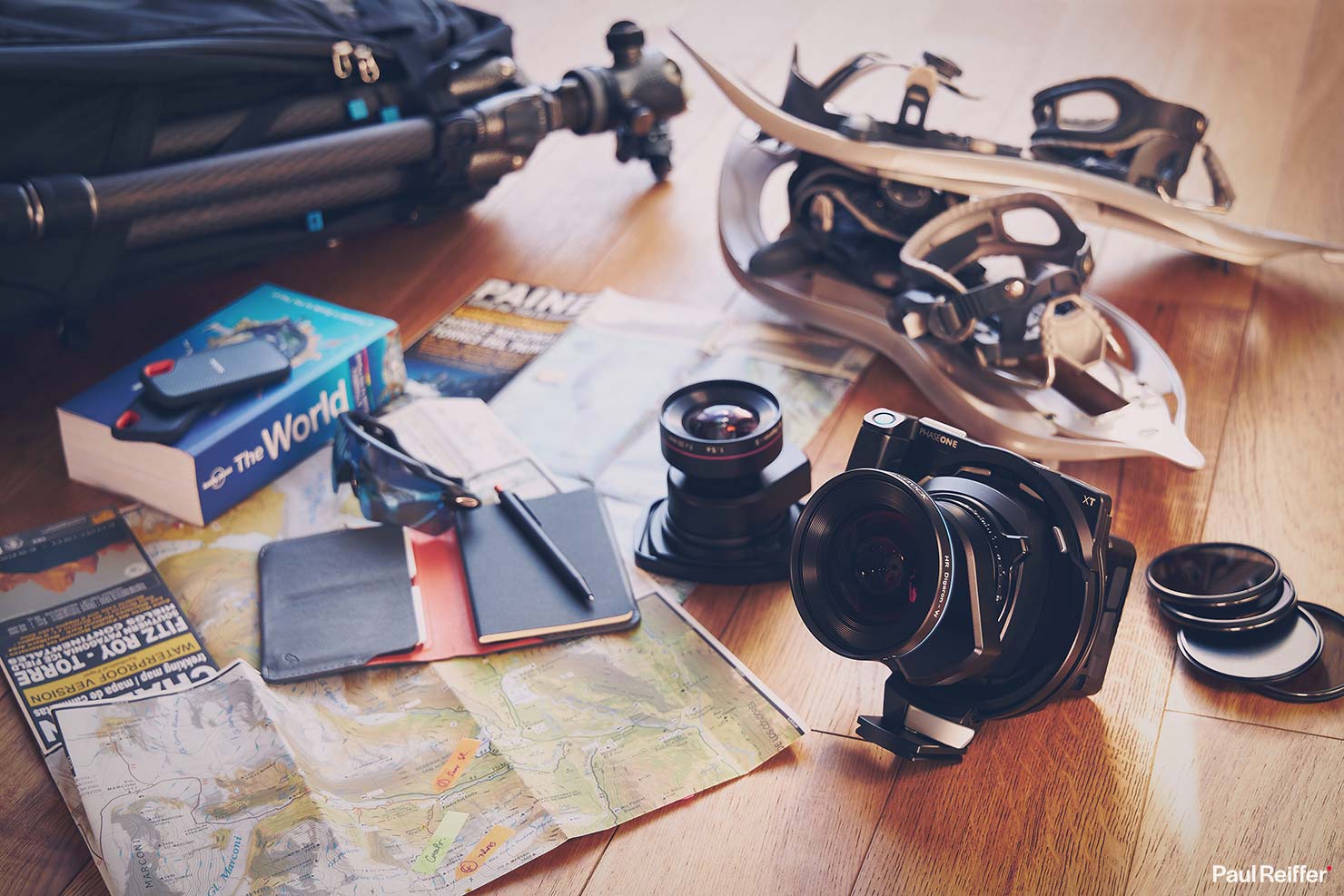 And that's how it had been, for me, for years. I think I've bought into all of the previous "cool kid" buys – all the well-known names out there and in use by millions, but there were always big compromises.
As someone who's never bought in to the "better products through better marketing" principle, looking back, I've wasted so much time, money, frustration and (literal) pain – purely because I didn't really know what I really needed in a bag that was truly right for me; and where to find those things.
You see, with camera bags, it really is personal.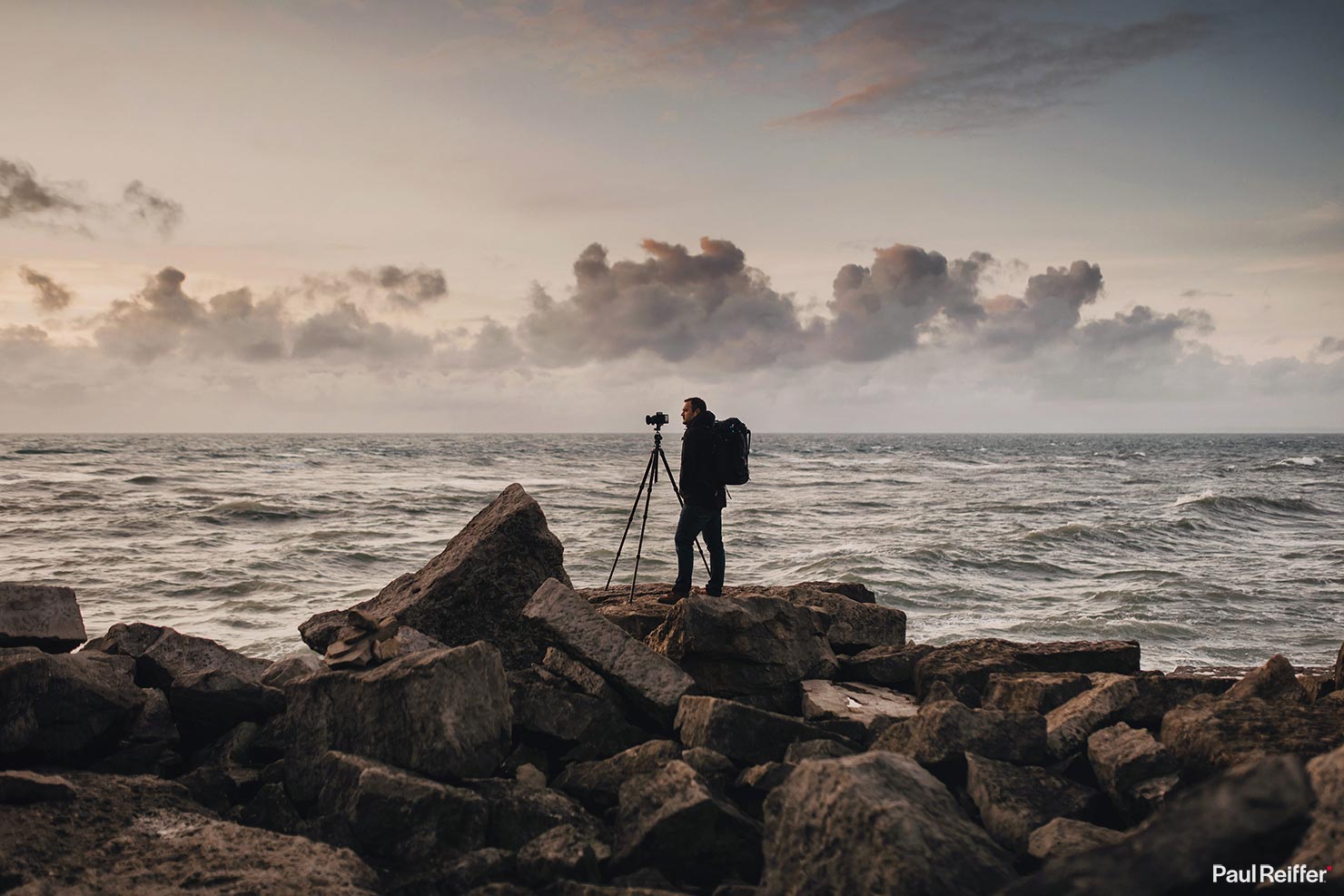 Where a tripod or a camera are tools that can be put away as you travel between locations, your bag is on your back that whole time, supporting those things for the duration.
It needs to feel comfortable, but in a way that's an extension to you, not just an accessory.
It needs to have the storage that's right for your style of photography.
It needs to protect your gear from the elements (and the odd mishap).
We wouldn't buy a storm jacket that let the rain in, or didn't fit, or didn't have pockets in the right place – so why do we compromise with another item that we wear on every trip?
In that respect, my frustrations at the failings of the better known brands had been steadily growing over the past 10 years, to the point where I'd become exhausted at the prospect of dealing with them.
Asking me to be an ambassador for them was great – but it was on the basis of pure publicity, not product development, and that (to me) is an absurd waste of my time.
Even worse, these were products that would routinely break on me, mid-trip, with known design flaws that seemed to be included based on cost-savings rather than what's right for the user – meaning they were simply not up to the job of carrying the kit I needed to shoot around the world.

When it comes to kit, I want to truly believe in a product I'm endorsing.
It doesn't mean that I always think the product is 100% perfect – but it does mean I know the team want to take challenging feedback onboard and actively change for the better. That, to me, is the point of having a group of "ambassadors" out there, using a product in the real world. Not just sticker-collectors of brand names who give them free products.
On that note, I've always made a point of buying my own gear – even when "onboard" with a company – something many brands will never understand.
The reason? Simple. If I'm recommending a product for you to purchase with your hard-earned money, it should be on the basis that I would use my own money to purchase one too! (And then ask yourself why others might not…)
Becoming increasingly frustrated with the lack of real progress out there in the industry, and lifestyle marketing being more of a priority to the "main players" than any real product development – it was by happy coincidence that I was introduced to the team at Nya-Evo a few years back.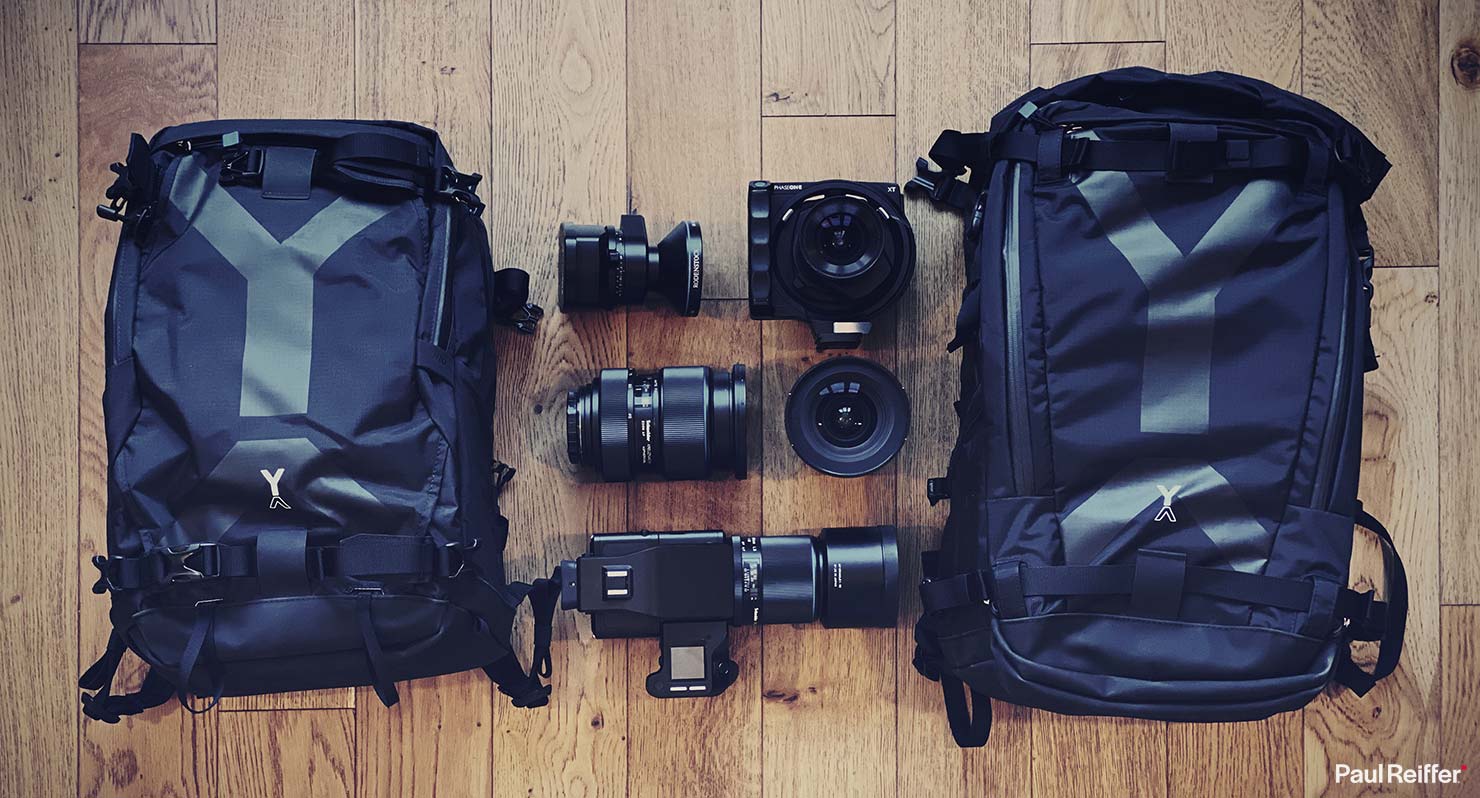 The team I met were energetic, knowledgeable and active users of their own products.
More importantly, they wanted to LISTEN.
They wanted to know what annoyed me with all the bags I'd used before.
They wanted to understand how I actually used the bag in the field.
They wanted me to test their prototypes, to break them, to push them to their limits.
So I did. And I gave them my honest feedback – 4 pages of it. (Sorry guys!)
And here's the key point – the guys at Nya-Evo really LISTENED.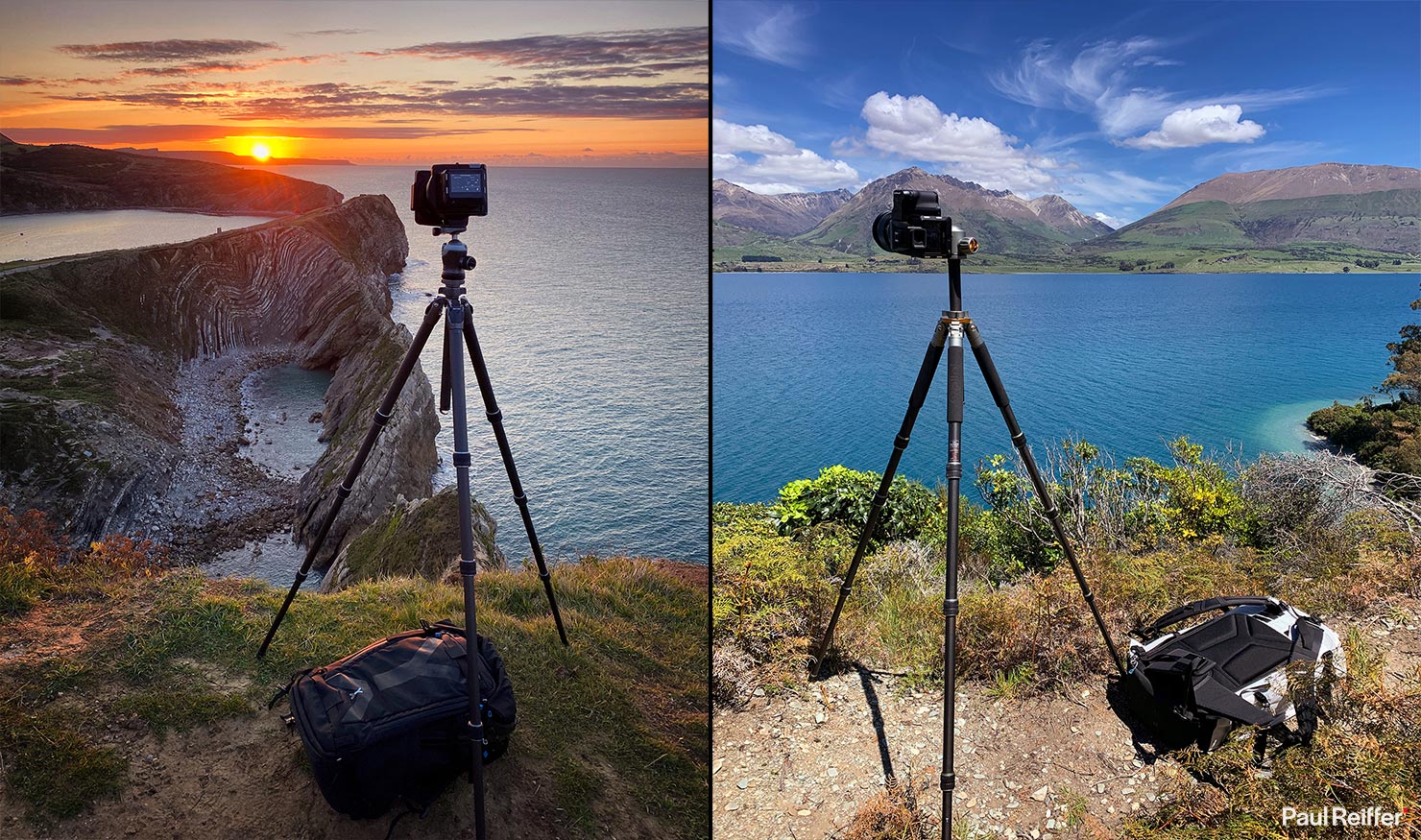 With shoots happening all around the world (and, indeed, throughout COVID, we've still managed to shoot locally on the Jurassic Coast when restrictions allowed) – we've continued to put Nya-Evo's bags through their paces. From the mountains of New Zealand with their very first trade-show prototype, to the salty air of Dorset's Jurassic Coast during lockdown, to the middle of bustling city centres all across Asia – I've filled those bags with kit and pushed them to their limits.

From that early prototype to the final build – it's been around 2 years since I got to play with the initial "Ghostbuster Pack" in white. While that wasn't my preferred colour option (especially on the city streets of Mumbai!), the features of the bag made it a much-needed improvement over my previous gear.
The Nya-Evo Solution
Expandable volume to shrink and grow with my kit
TRUE weather sealing, not just a marketing message
Quality hardware that doesn't chip/rust/break on a first fall
Shoulder strap connectors that didn't fail after 4-5 trips (I went through 3 of another brand's bags with this problem in 1 year).
Padding in the right places, and reduction in bulk in others
Better anchoring of the in-bag organisation unit (RCI)
Perfect storage in an airline overhead locker(!)
And it fits me – WELL.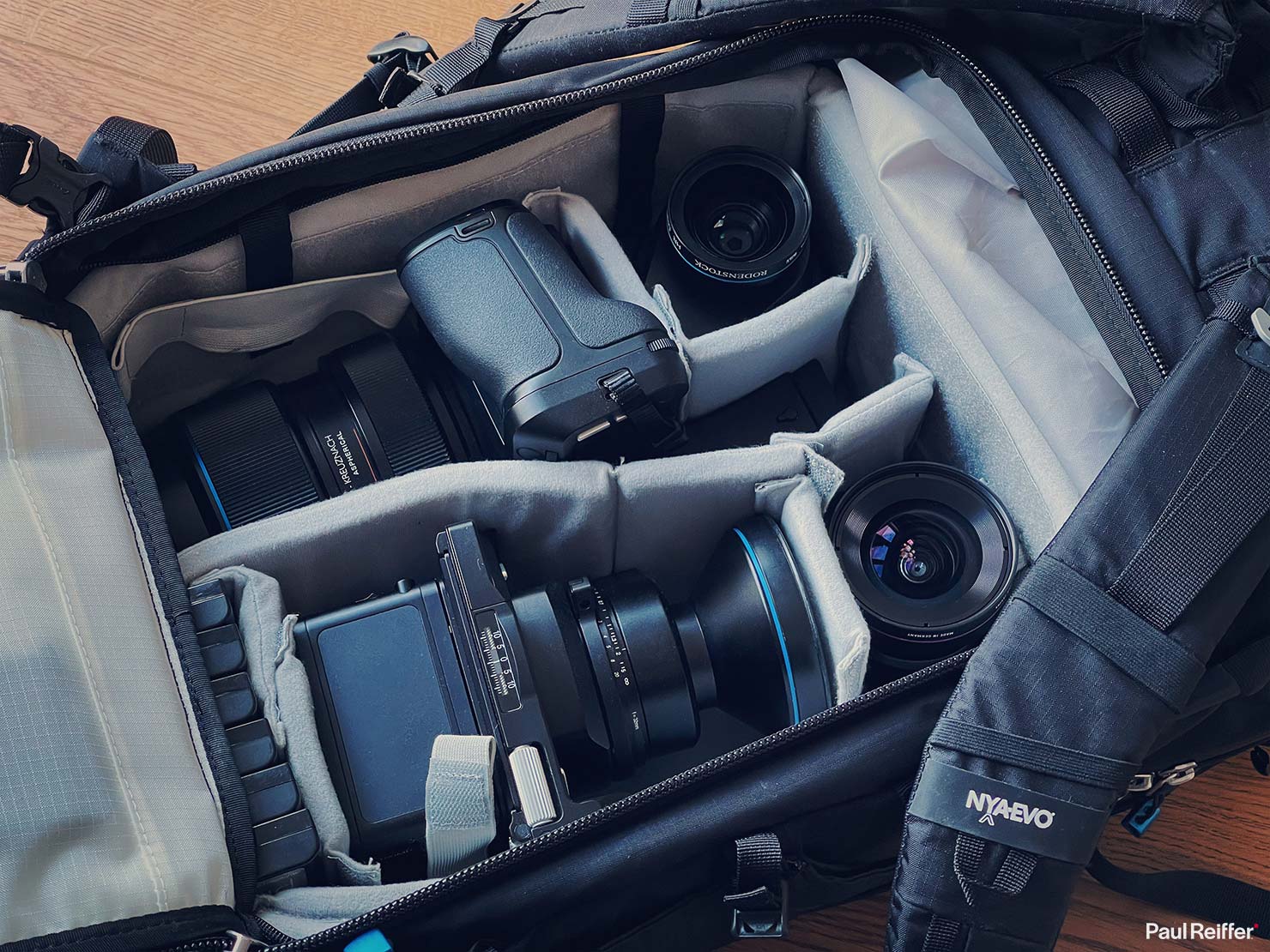 Whether it's the 60-C I'm taking out for a long expedition, or the 36 that's with me for a quick shoot, these bags feel like they're designed around me – which is the key point when it comes to "off the shelf" backpacks.
Lots of bags claim they're adjustable and "ergonomic"; that they help distribute weight "correctly". The problem is, "correctly" for you, is different to correctly for me.
So it's the level of adjustment that's important – not the out-of-the-box standard setup. That bag has to work just as well for those of us who are giants, as others who have less distance to fall in an earthquake!
It also has to be flexible – from carrying two different medium format systems and filter kits at the same time, through to accommodating my DJI FPV drones and video gear – I just need it to work for whatever task is at hand.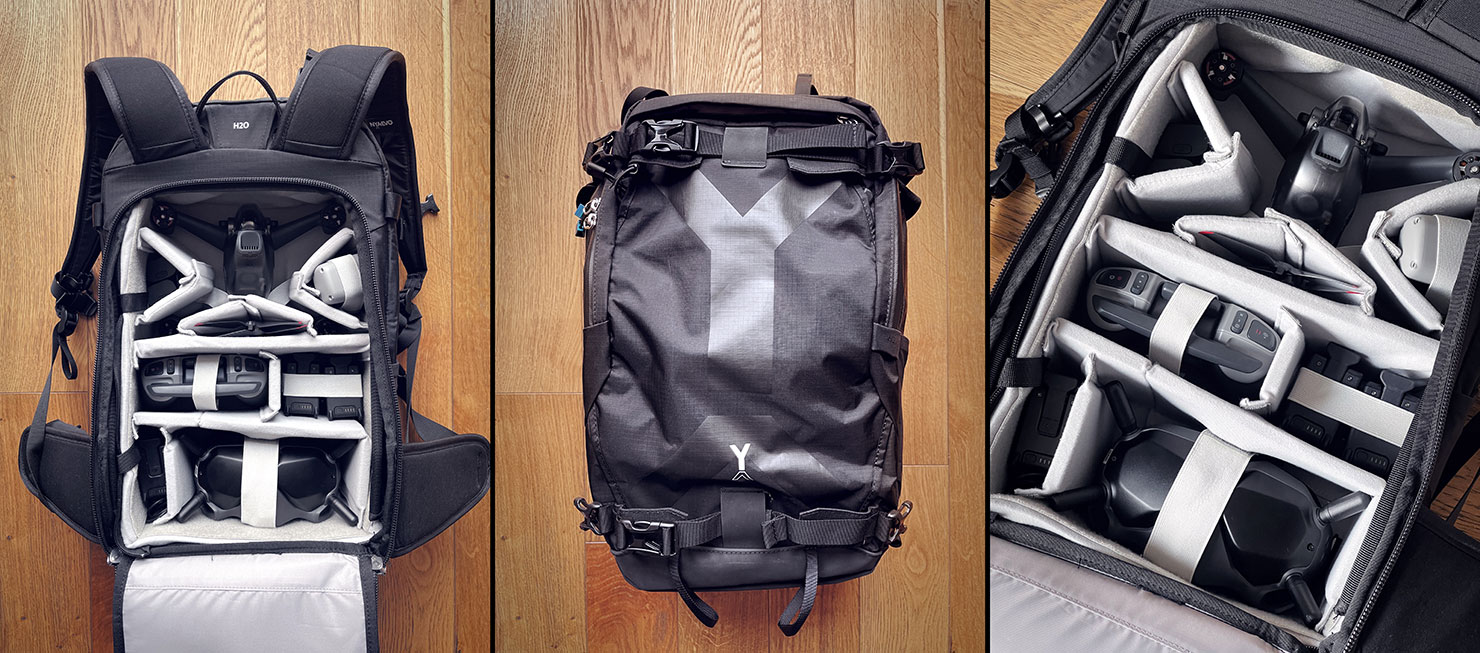 But most importantly, beyond all of those attributes I was looking for, I found a team that wanted to learn how to improve things. Not just for my own use case – but for that of every one of their customer types.
I've sat on calls with Jensen at Nya-Evo for hours, where we've talked about "the art of the possible", the "what if", the "that could be a really useful feature" discussions – as well as the "nah, that just won't work, and here's why" chats too.
They're really active on the sustainability front, working on ways to reduce the impact of their products on the earth, as well as supporting their customers to get the longest life out of their bags through support and education.
I've talked to Mario about their plans in the coming weeks, months, years – and the way they approach things is the same way that I do; start from the user, not just the brand.
And THAT is the key for me.

I don't judge a product or buy-in to a brand purely on the basis of their offer right now.
If that product is great, then wonderful.
But I'm investing my time, my reputation (and my own money for that matter) on brands that I truly believe have the right ethos, the right outlook, the right beliefs and a true desire to innovate in everything they do going forward.
And that's why I've now switched all of our carry-gear to Nya Evo – and I can't wait to see what the team comes up with next…