It's a horrible trap we fall in to, when flying "down under" from London: Sydney becomes our target, to the exclusion of many other locations. It's the primary advertised route from the UK, and after travelling 20-24 hours to get there, our appetite for further travel can sometimes fade a little, meaning we focus purely on this one "cool city" on Australia's south-eastern coastline.
And, in part, rightly so – it's an amazing place to explore, with incredible architecture, world-class food, stunning views in every direction and a genuine, sincere, vibe that seems to surround you from the moment you arrive.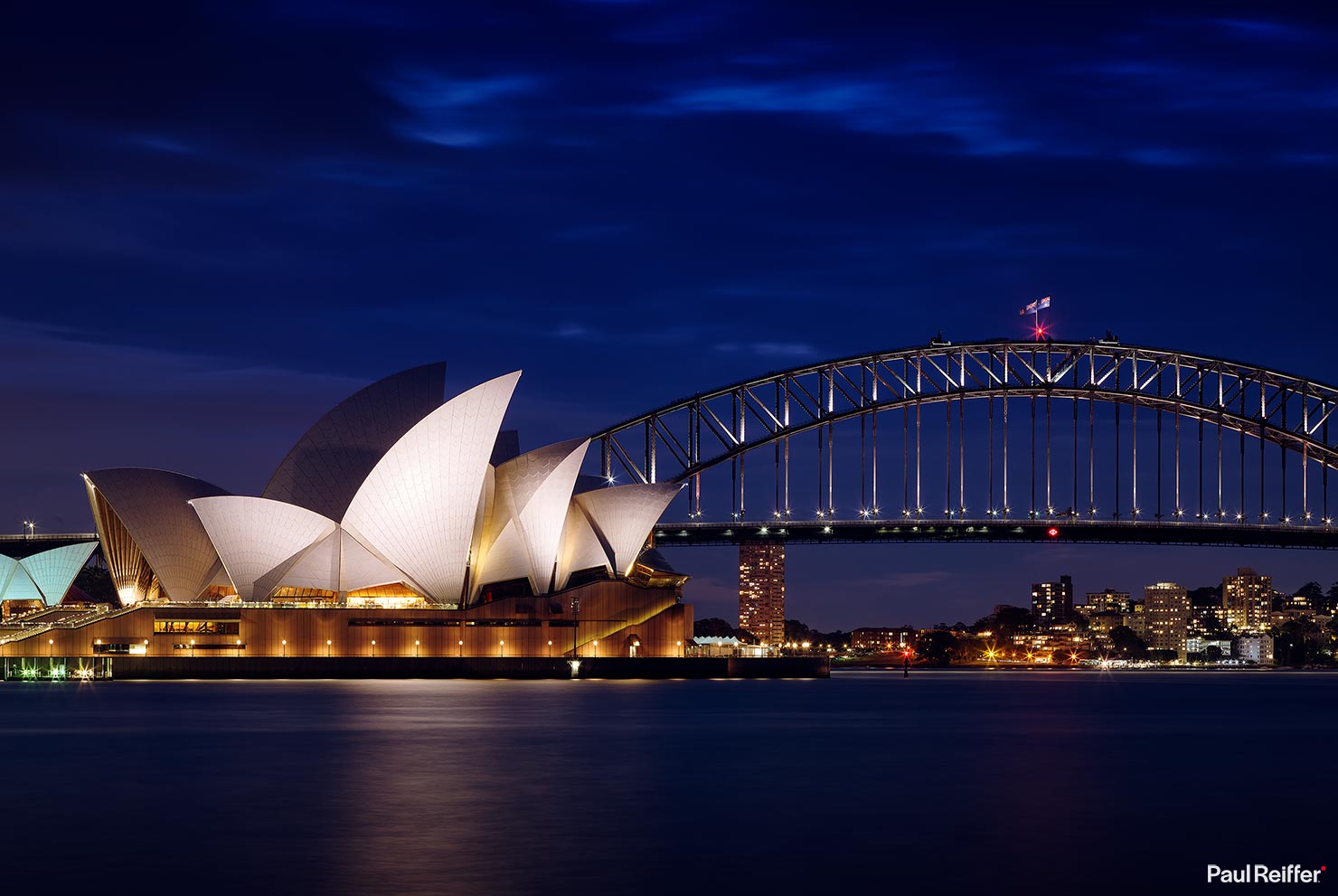 Sydney
Photographically, I could easily spend a year in the city, just capturing the landmark sights – each day, a different image due to the dramatic clouds and colours that can sit above the skyline.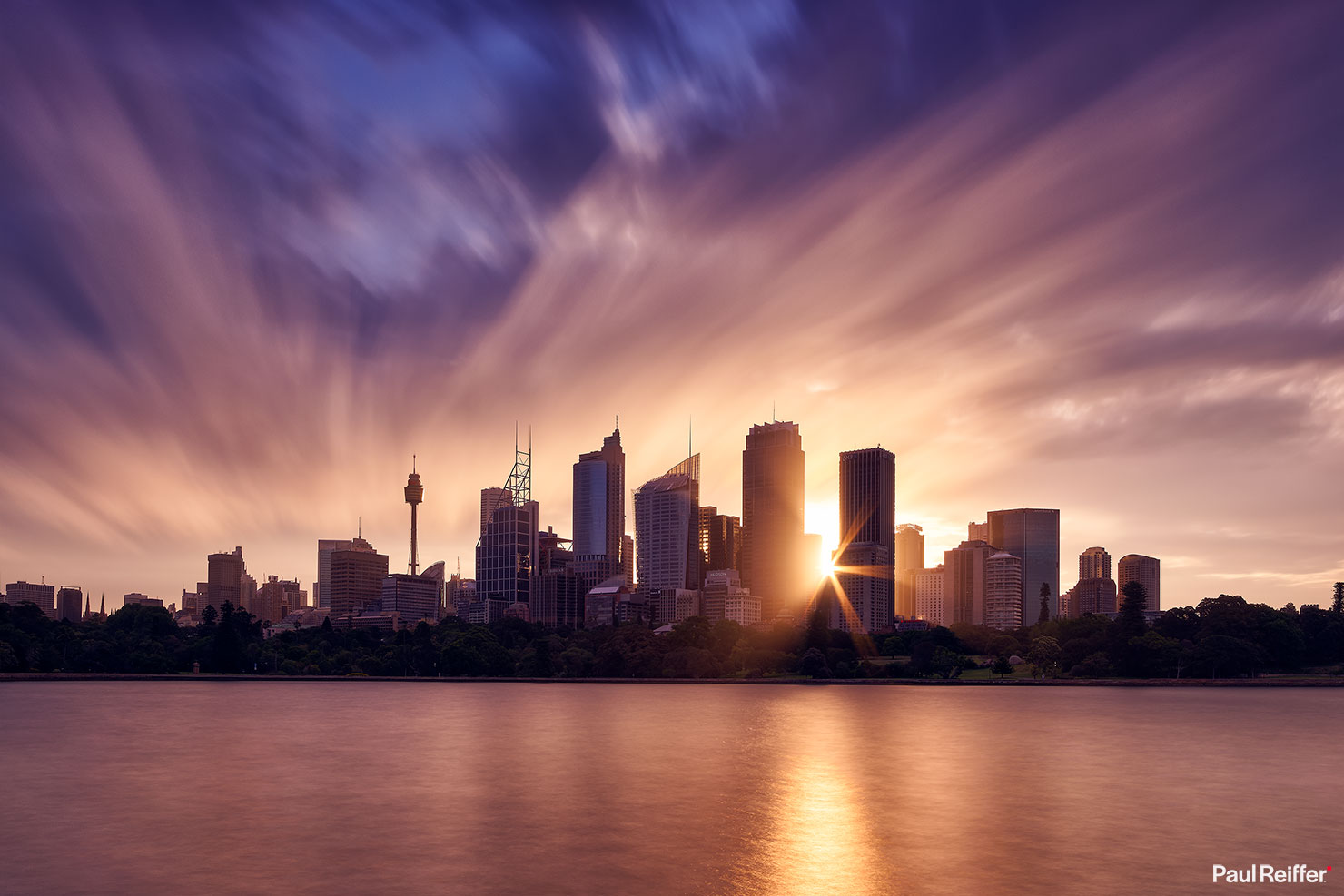 But that's the trap – isn't it?
We stick to what we had in our heads before we even landed – those views from Circular Quay that I've captured for years, the sweeping vista from Mrs Macquaries Chair overlooking the Sydney Opera House and grand old Harbour Bridge. Stunning though they are (and genuinely so, on the world's scale!) there are many other vantage points across the city and beyond that become obvious when flying in from above.

Such as the north harbour views, below.
Sure, you don't get the world-famous Opera House in the shot, but how great does that iconic bridge look when it becomes the star of the shot at sunset?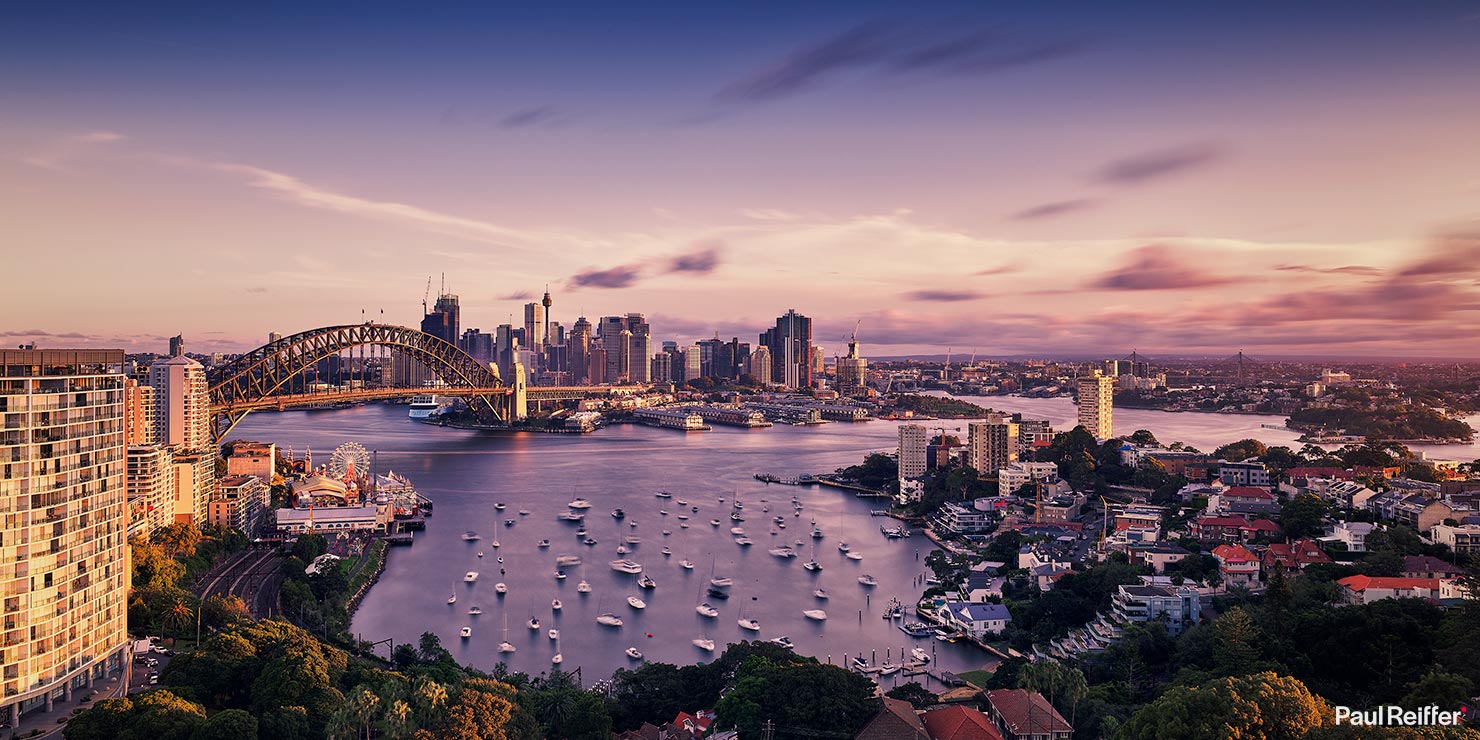 Stood high up above the skyline for a few hours, watching it transition from day to night, it's a good reminder of how much the city relies on its waterways to get around. I love it when people get frustrated by a boat cruising through a long exposure – trust me, if you're shooting the harbour during any waking hour, you're going to need to accept that the boats are a part of life, and part of your shot in this town!

As the city passes through dusk, the lights of Luna Park begin to take center-stage of the view. This iconic fairground on the northern peninsular is actually as much of a landmark as its more famous architectural neighbours that lie out of sight just around the corner.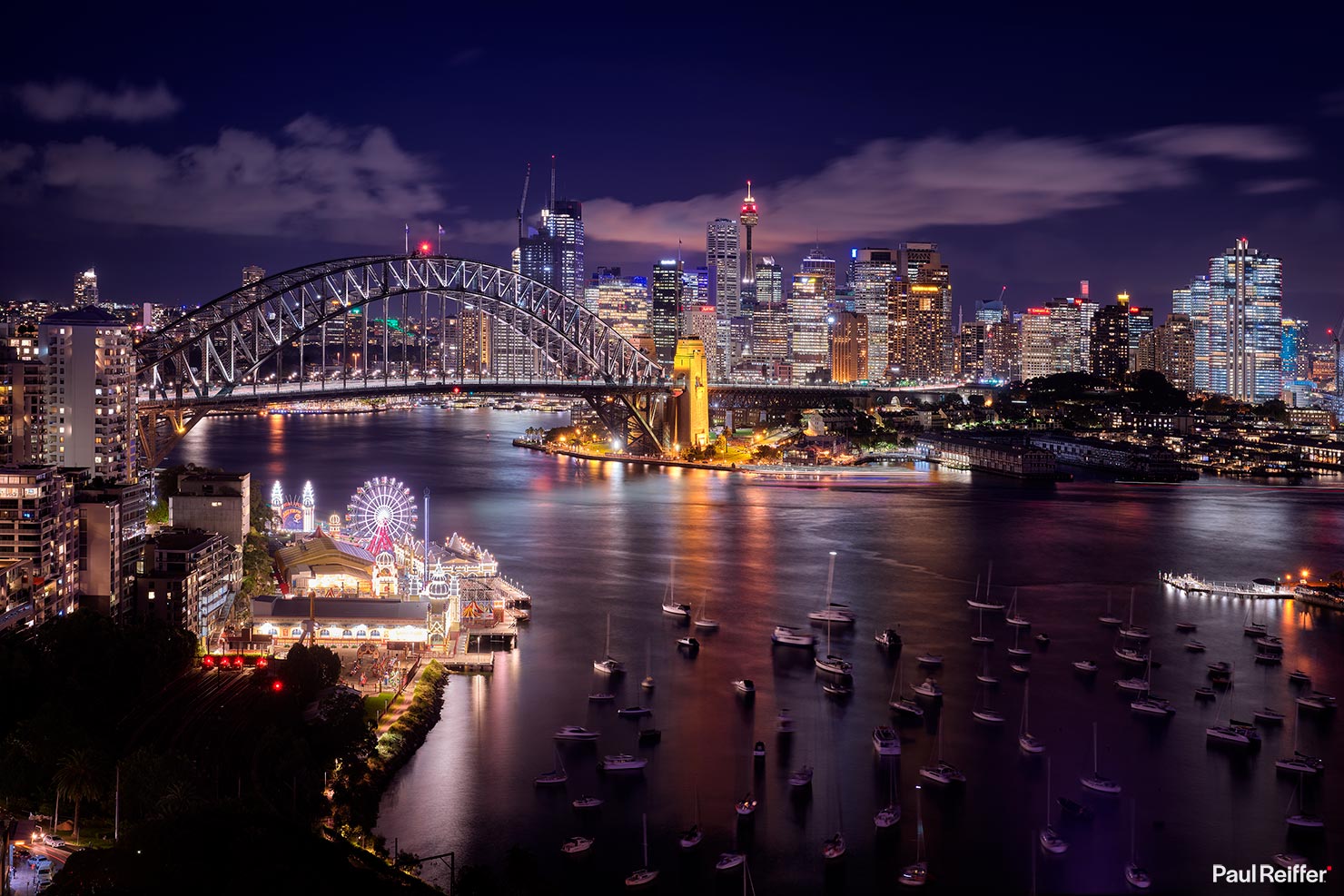 It's those waterways, too, that lead you to some of Sydney's most incredible places to sit and enjoy its amazing cuisine. While other places scream "fusion" in a way to drive traffic, Sydney really does offer exactly that – a mix of worldwide flavours with expert flair, mixed together in unique ways.
Even if it's just for the mussels and shrimp that you can get around town, it's worth checking out places on the ferry routes such as Watsons Bay for the food alone!

Bondi Beach
A short drive away, we also find the world-famous Bondi Beach. Yes, it's stunning, yes, it's touristy as hell, but yes, it's also home to the renowned Bondi Icebergs open swimming pool, right on the cliff edge – which looks amazing at sunrise (if you can get up that early to beat the swimmers who are keen year-round!).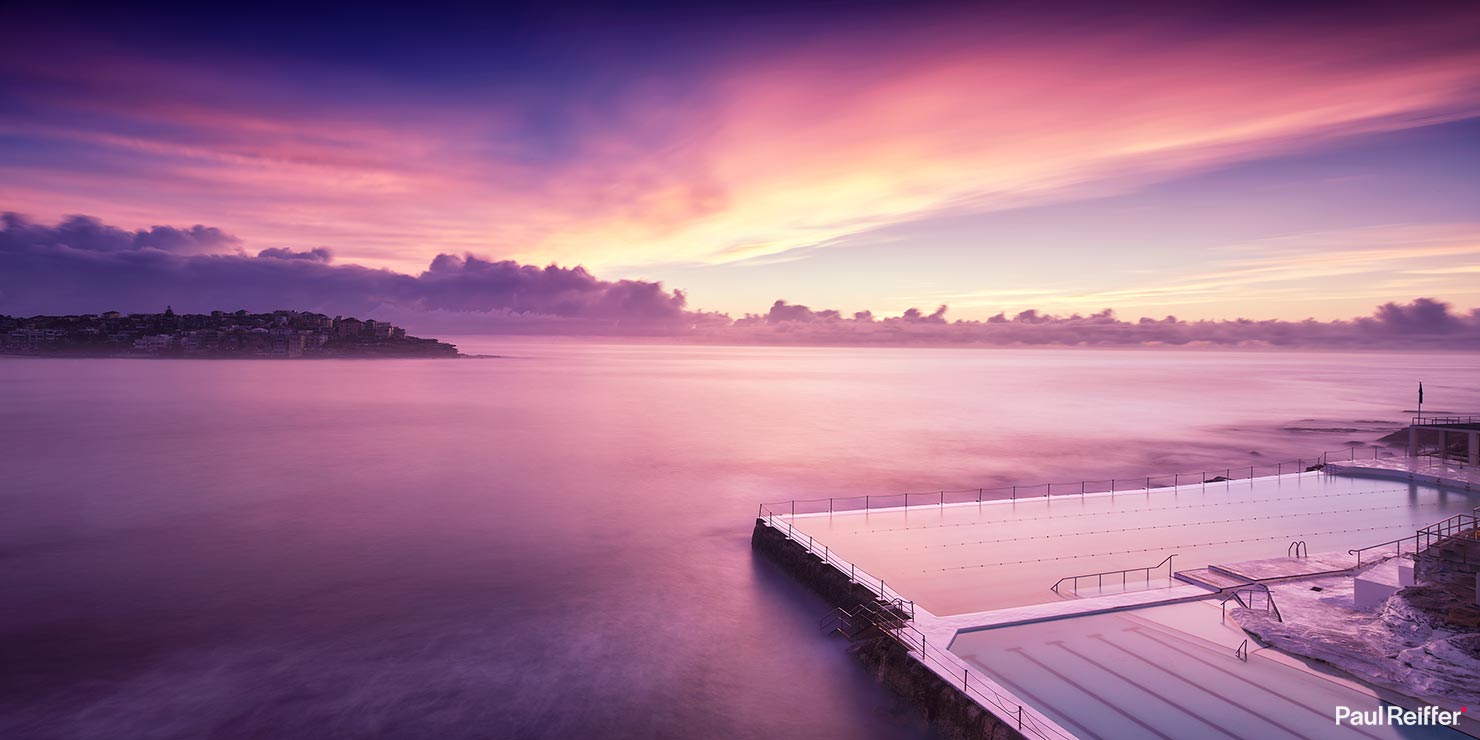 Sadly, as far as beaches go – while Bondi (below) wins the prize for marketing itself on the world's stage, I must admit that I've come to prefer Manly for its less crowded, less "look at me" feeling when you arrive.

Bondi really is set up for the surf crowd, the backpackers, the "shabby-chic"-wanting "experience chasers", where Manly is a wonderful ferry ride from Circular Quay, delivering you to a coastline town and beach that is (in my opinion) no less stunning than its southern cousin, but a whole lot more calming. Definitely worth checking out…

Melbourne
So what happens if we break free of the marketing shackles that force Sydney into being our primary location?
We could head just an hour or two up and down the country by plane to the next big cities and explore – starting with Melbourne: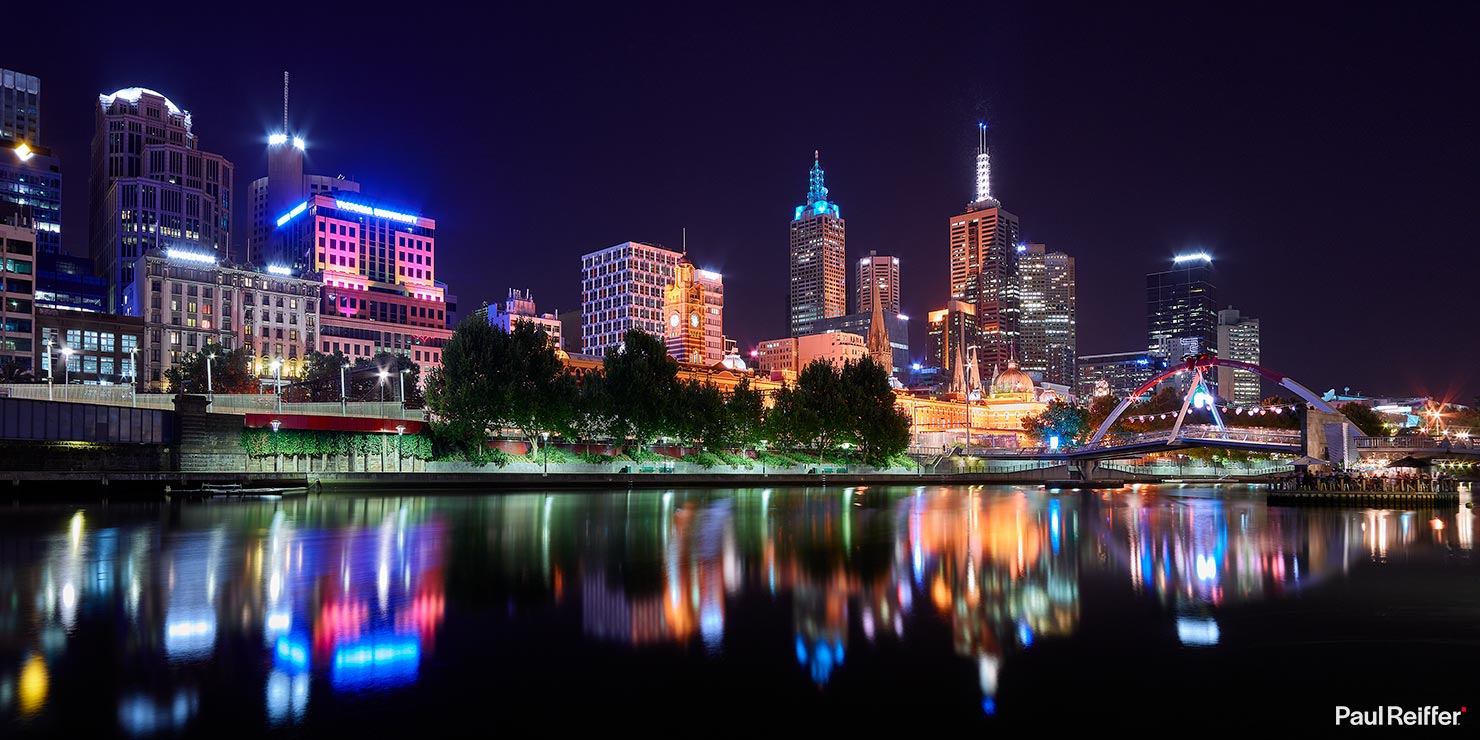 With no client to shoot for, and no "brief" for prints, it's quite nice sometimes to just explore a city for no reason and capture the views. That's how I see Melbourne.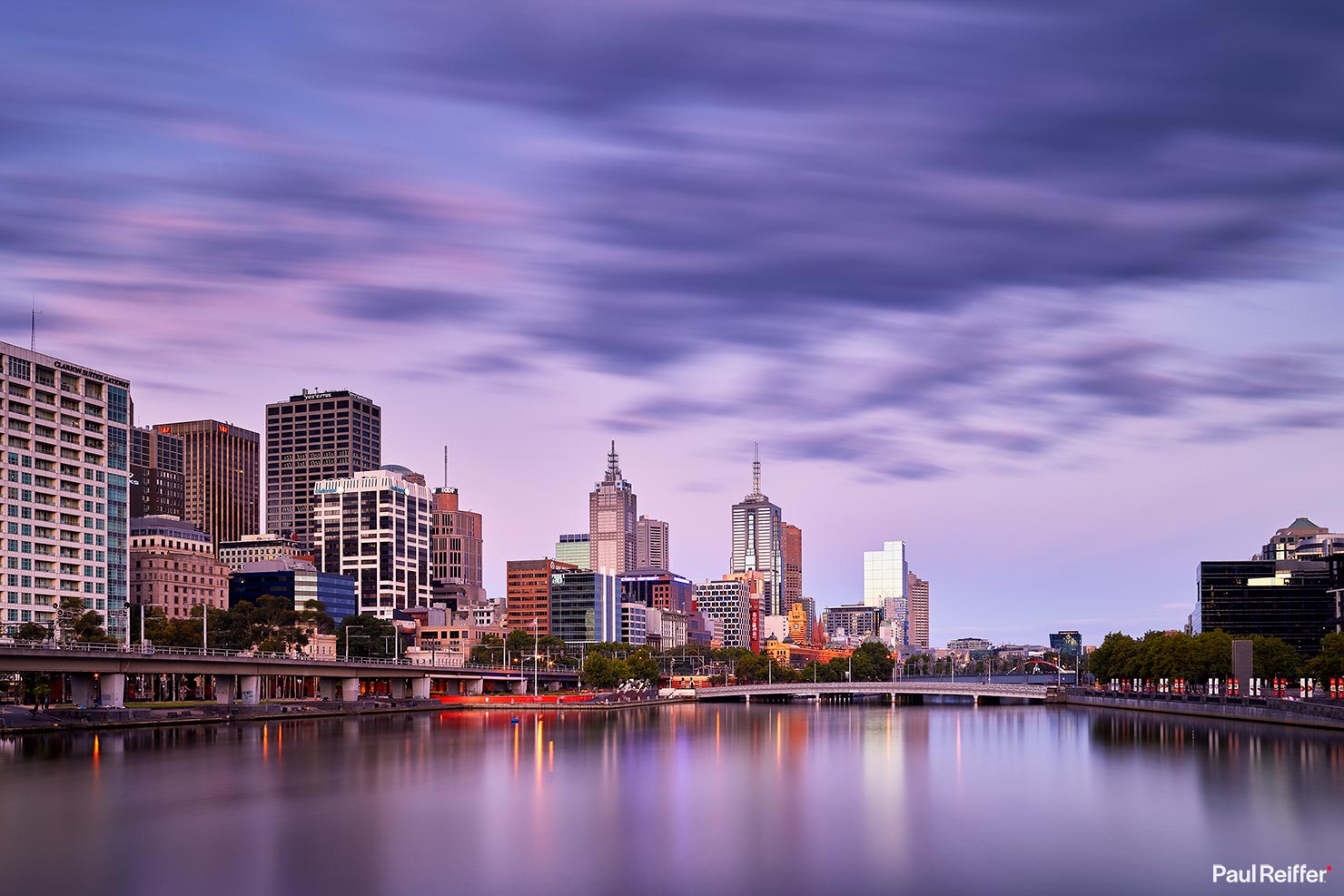 Sure, there's Flinders Street Station that everyone gravitates towards for its architecture, but to me, Melbourne is all about the river – the Yarra River – and the activity that exists up and down this stunning cutout that runs right through the port city.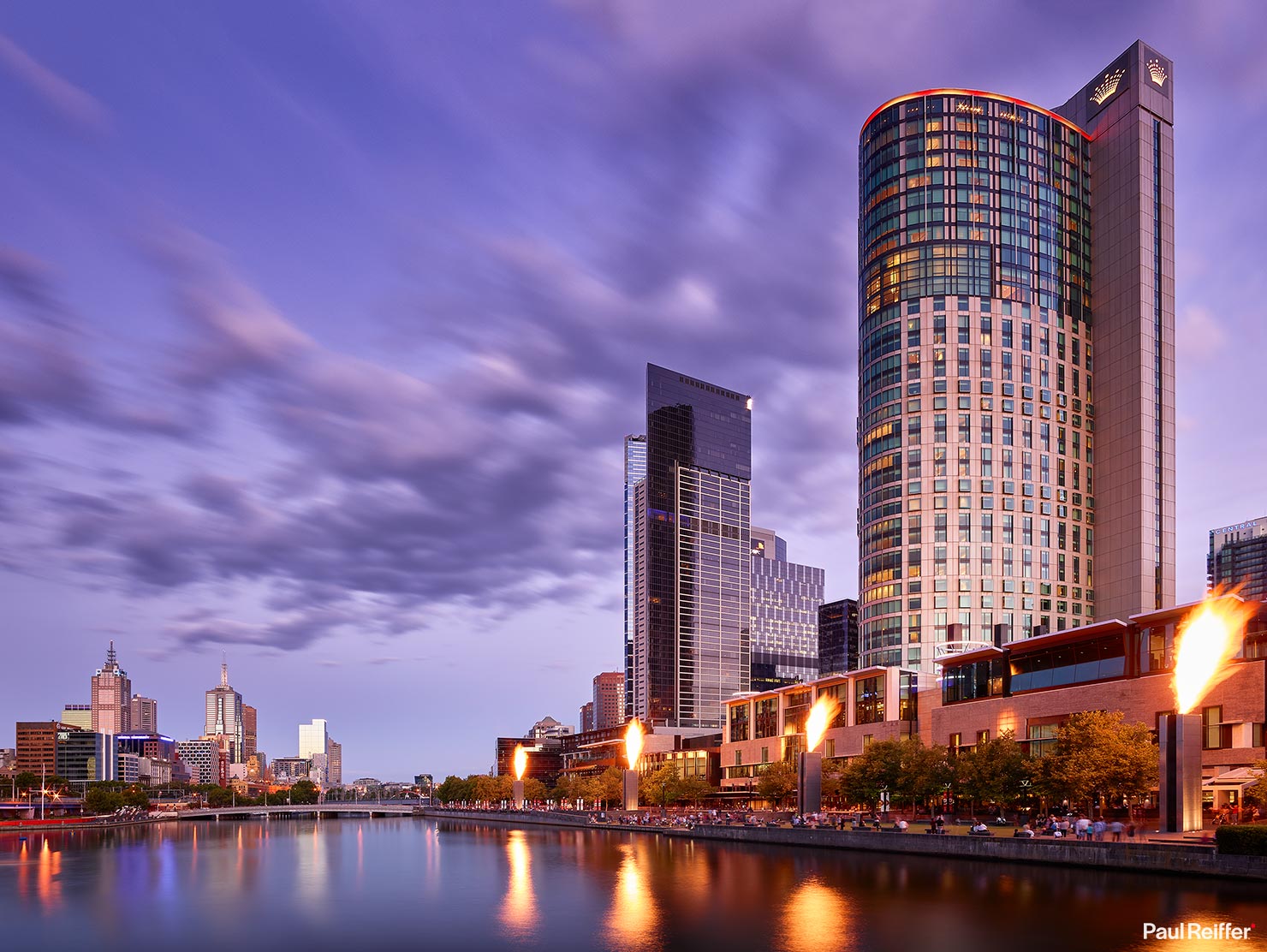 Flanked with tourist attractions such as the huge Crown Casino complex, the Sealife Center on the riverfront, historic museums and a huge number of (in fairness, overpriced!) bars and restaurants – the riverside of Melbourne really is a wonderful place to chill out on a sunny day.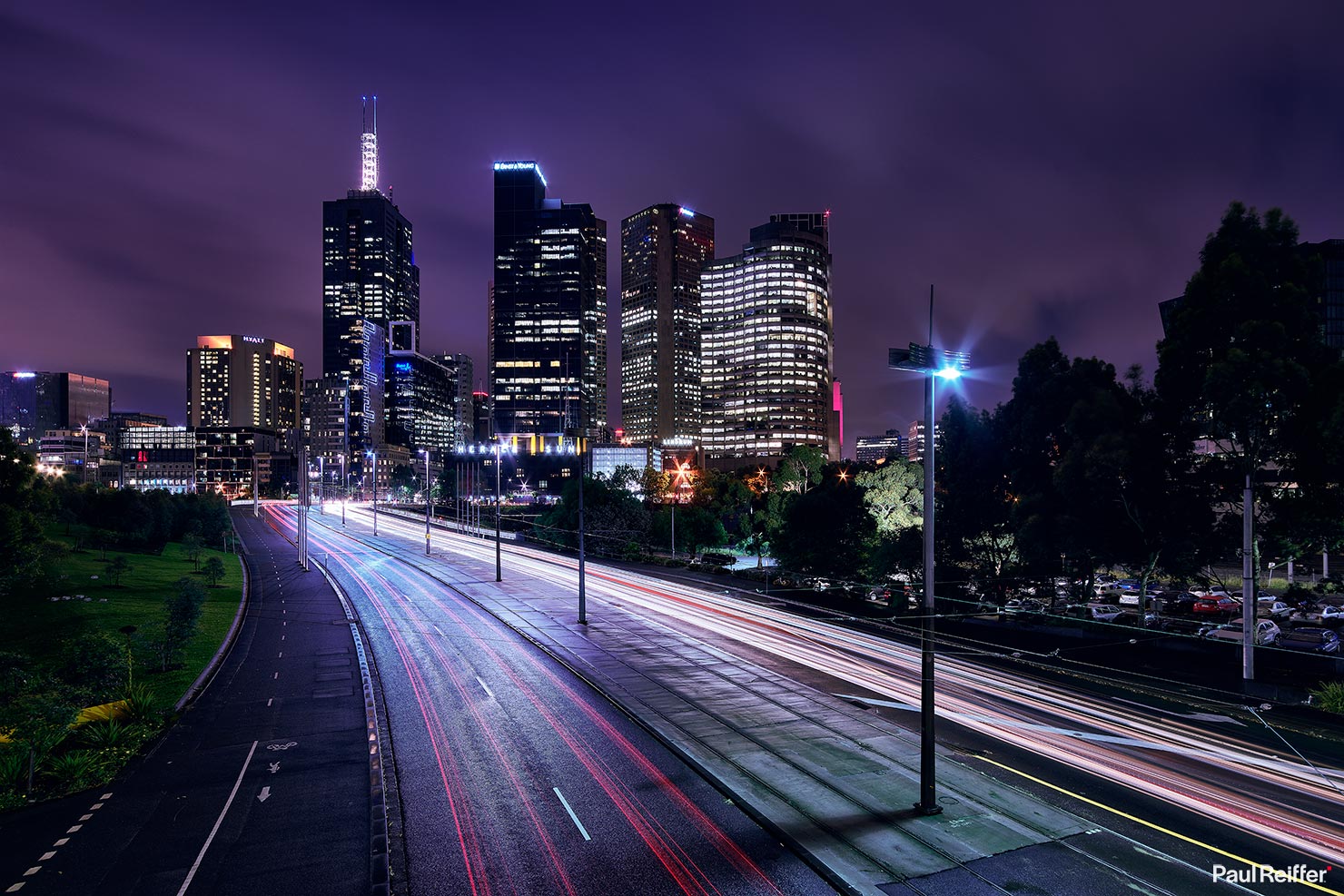 Of course, there's downtown too – and Melbourne has some incredible architecture in its rail stations, the Rialto, the old converted buildings, the new structures that surround the university. It's a complete mash-up of styles that somehow manages to work.

With free transport throughout the middle of the city in the "tram zone" and huge numbers of shops, parks and outdoor activities all around, it's hard not to like the place as far as exploring goes.

But it's that riverfront that makes me enjoy my time here. No matter what time of day, the view across the water on both sides of Melbourne is just picture-postcard from any angle.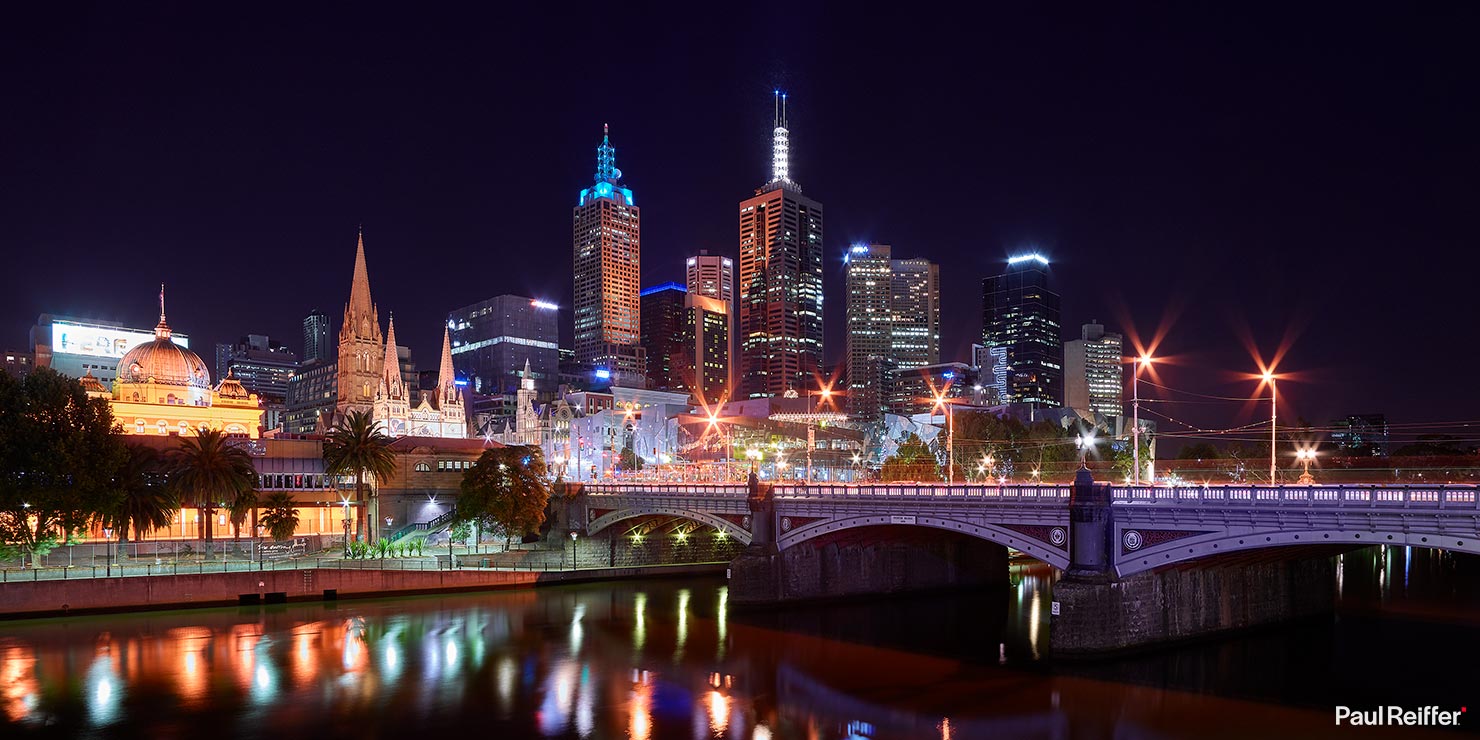 In the 4 or 5 times I've now visited Melbourne, I have to say, I'm sure I've still only barely scratched the surface of this stretch along the Yarra – let alone the districts that are further afield.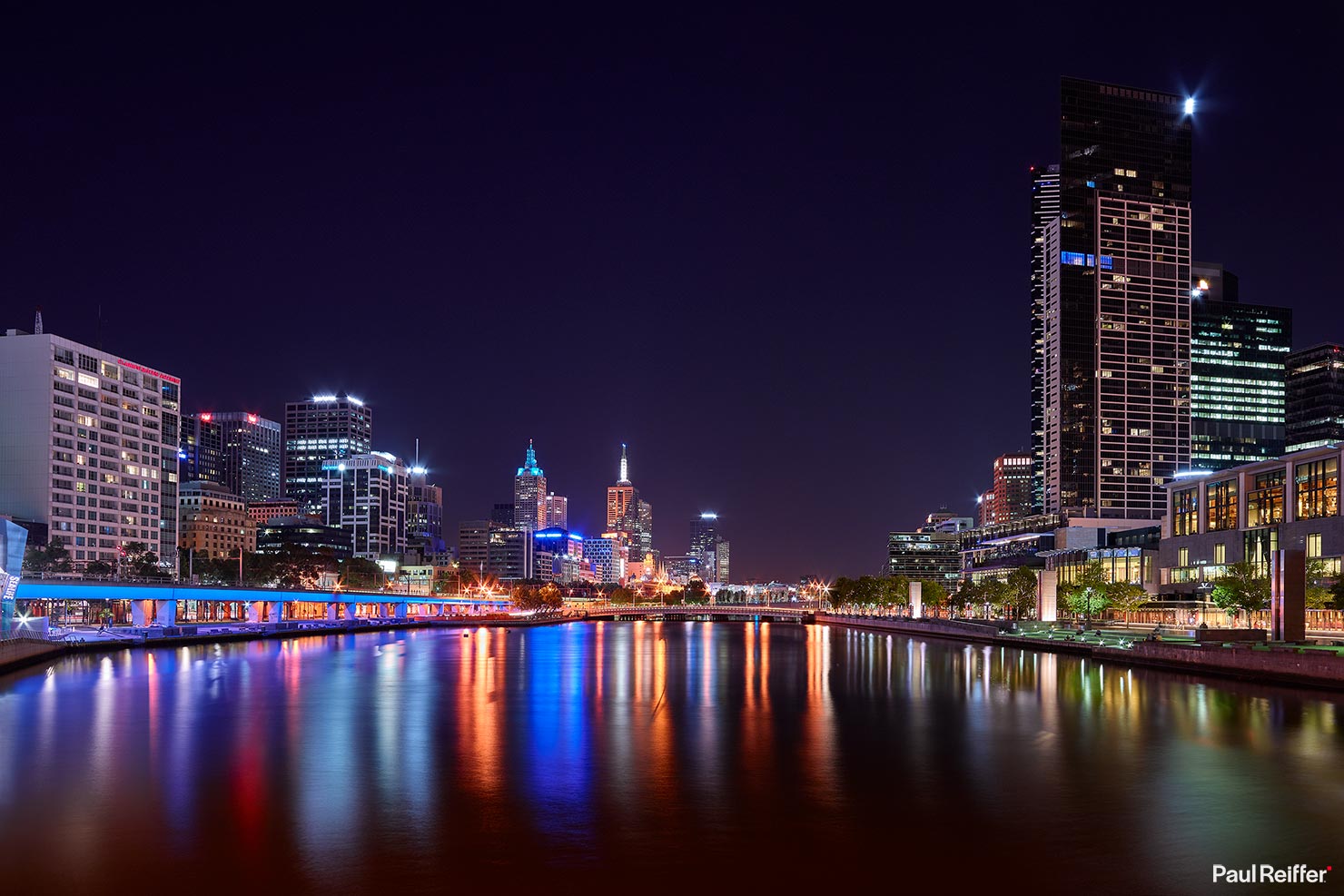 Of course, there are some nearby hidden gems. The State Library Victoria is an incredible building to walk around in its own right – head up to the Dome and its galleries, to explore the exhibitions that are dotted around or simply look down over the awesome scale of the reading room below.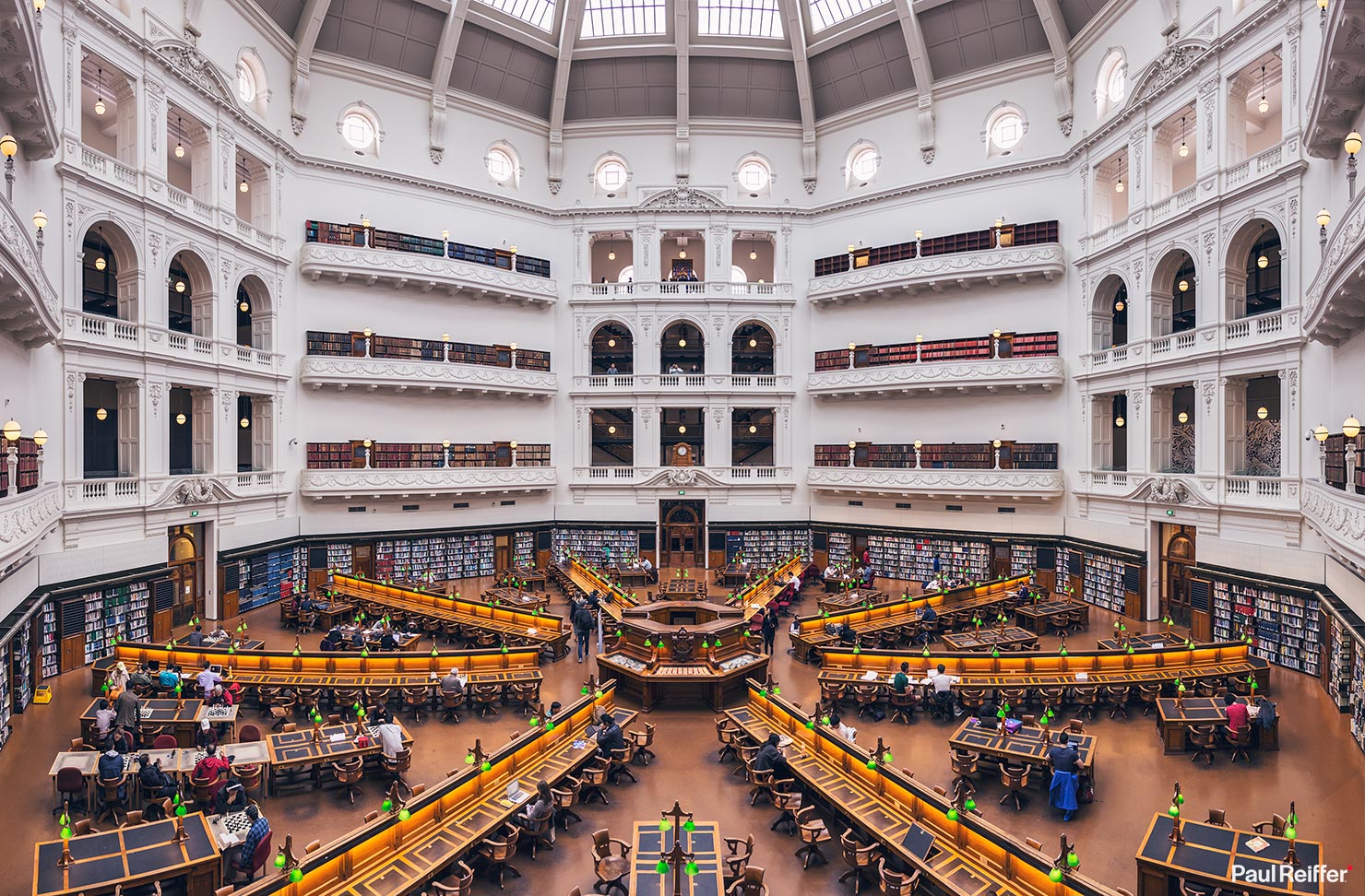 Yarra Valley
To escape the city for an afternoon, you could do worse than hopping in the car to Yarra Valley where you'll find world-class wines, and vineyard restaurants with views to die for.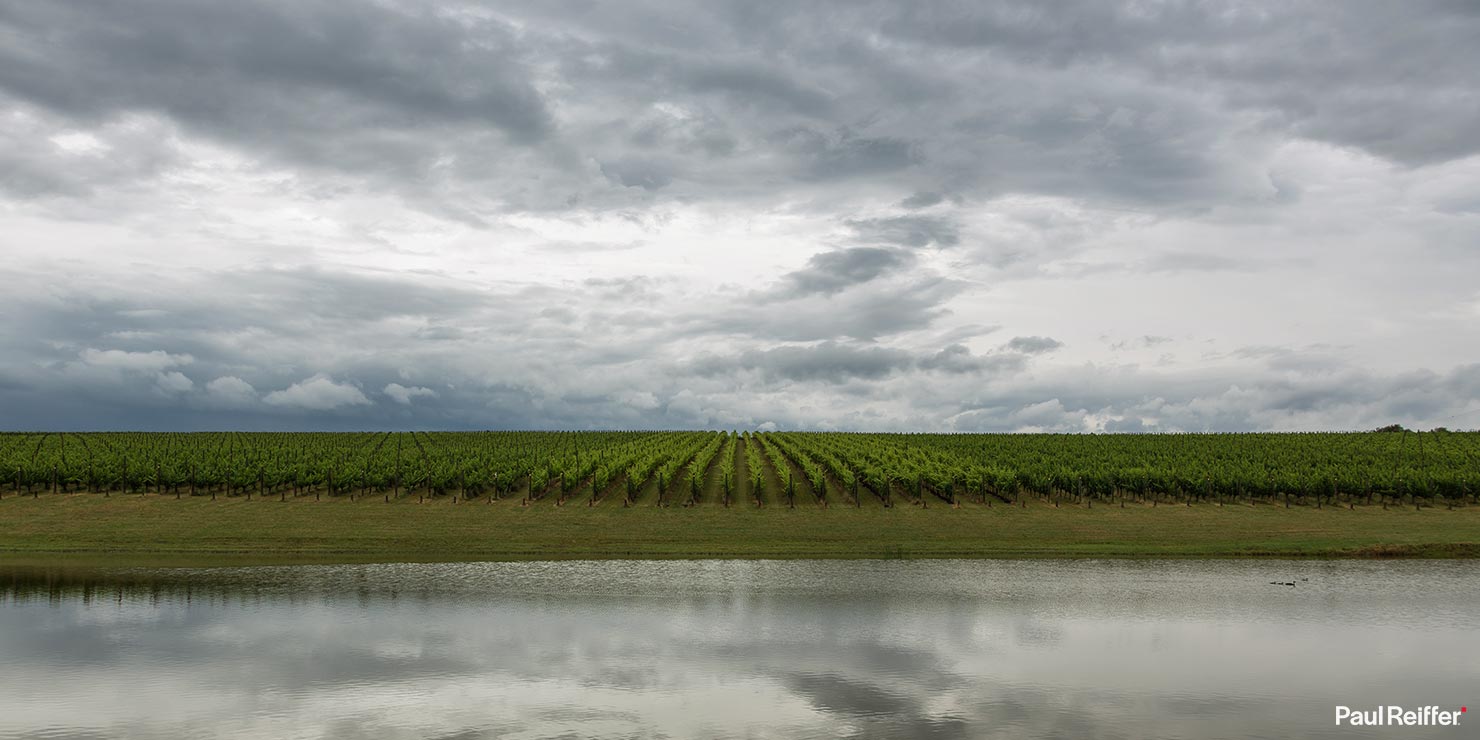 If you have time, specifically, head across to Oakridge Wines – now that's a place to spend an afternoon with a glass of wine and an incredible view…!

While you're out of the city, the views across the water to the skyline from Sandridge Lookout can be spectacular at sunrise – or head along the water's edge to the old Princes Pier Jetty with its ageing wooden posts that continue on forever out to sea.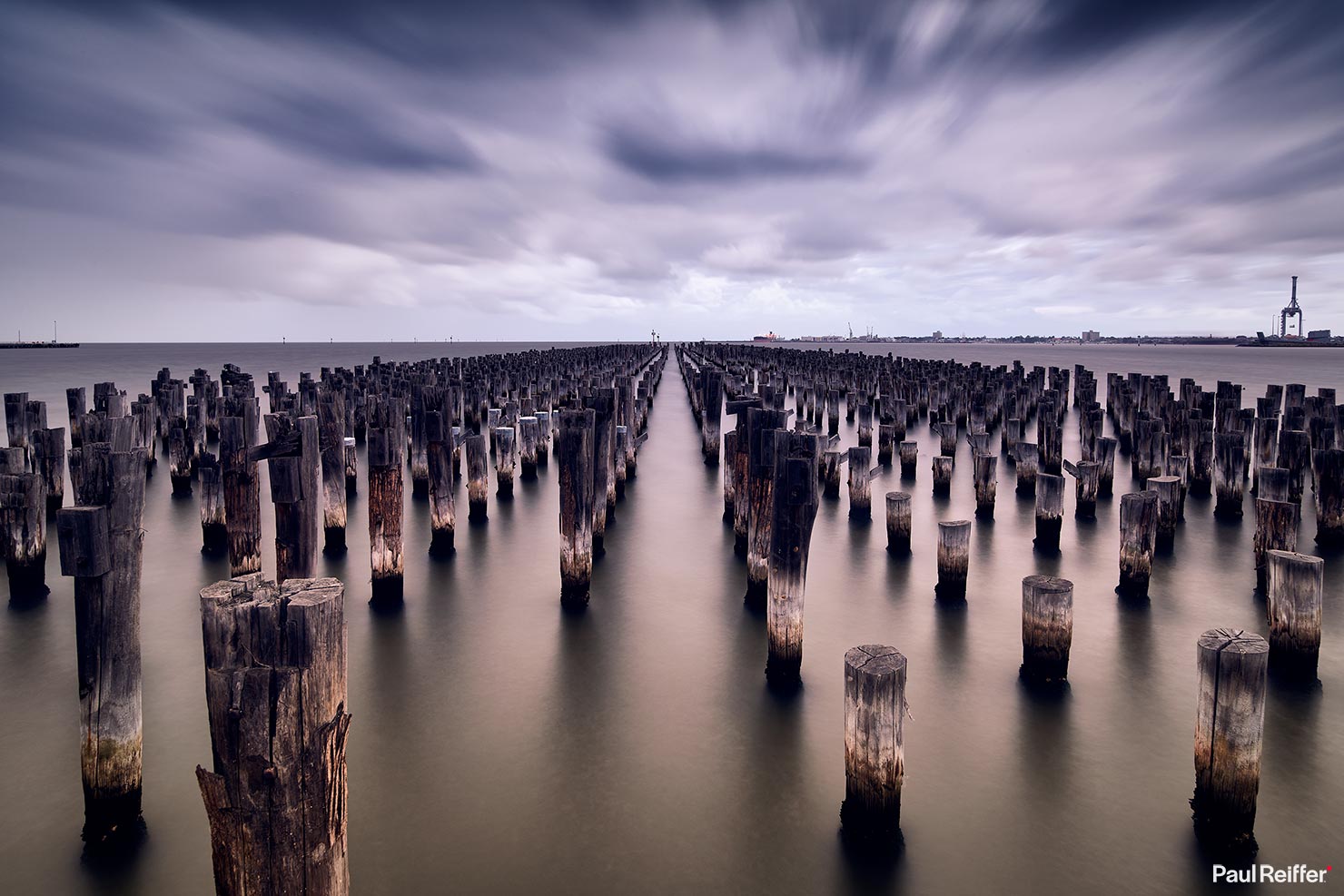 Great Ocean Road
And then, "the place" that many head to from town – the Great Ocean Road.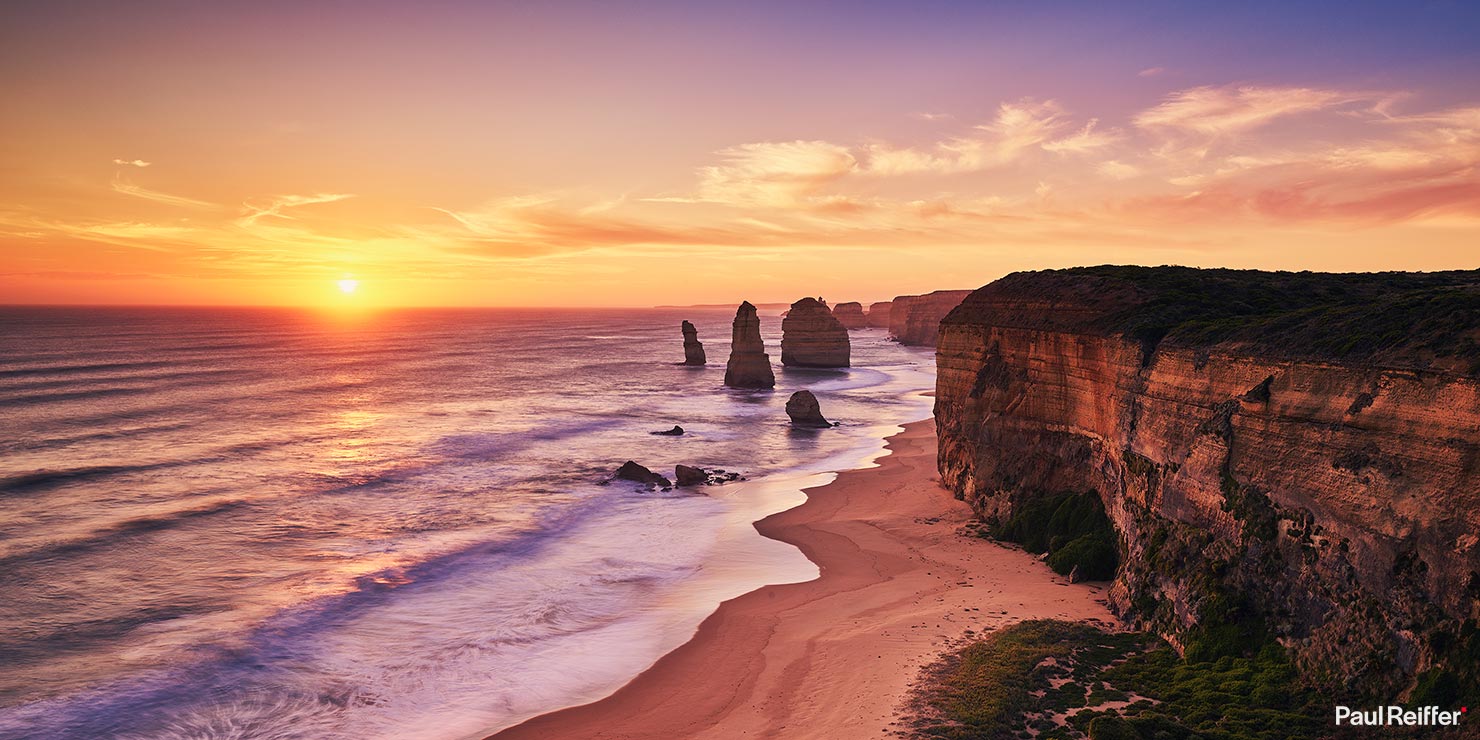 This 250km stretch of coastline isn't exactly a quick trip from Melbourne, but the sights along the way can be amazing in the right light. Sadly, most people seem to head to only one "target" along the road – The Twelve Apostles – making it a perfect advert for overtourism at sunset.

But wow, what a sunset it's possible to see from here.
These limestone rock stacks are eroding – there's no escaping that – formed from coastline, into tunnels, to eventually become just fragile sticks in the ocean, and one day they'll be gone.
For now, the remaining seven that are visible from the viewpoint (it was never possible to see twelve!) still make for an incredible sight to behold.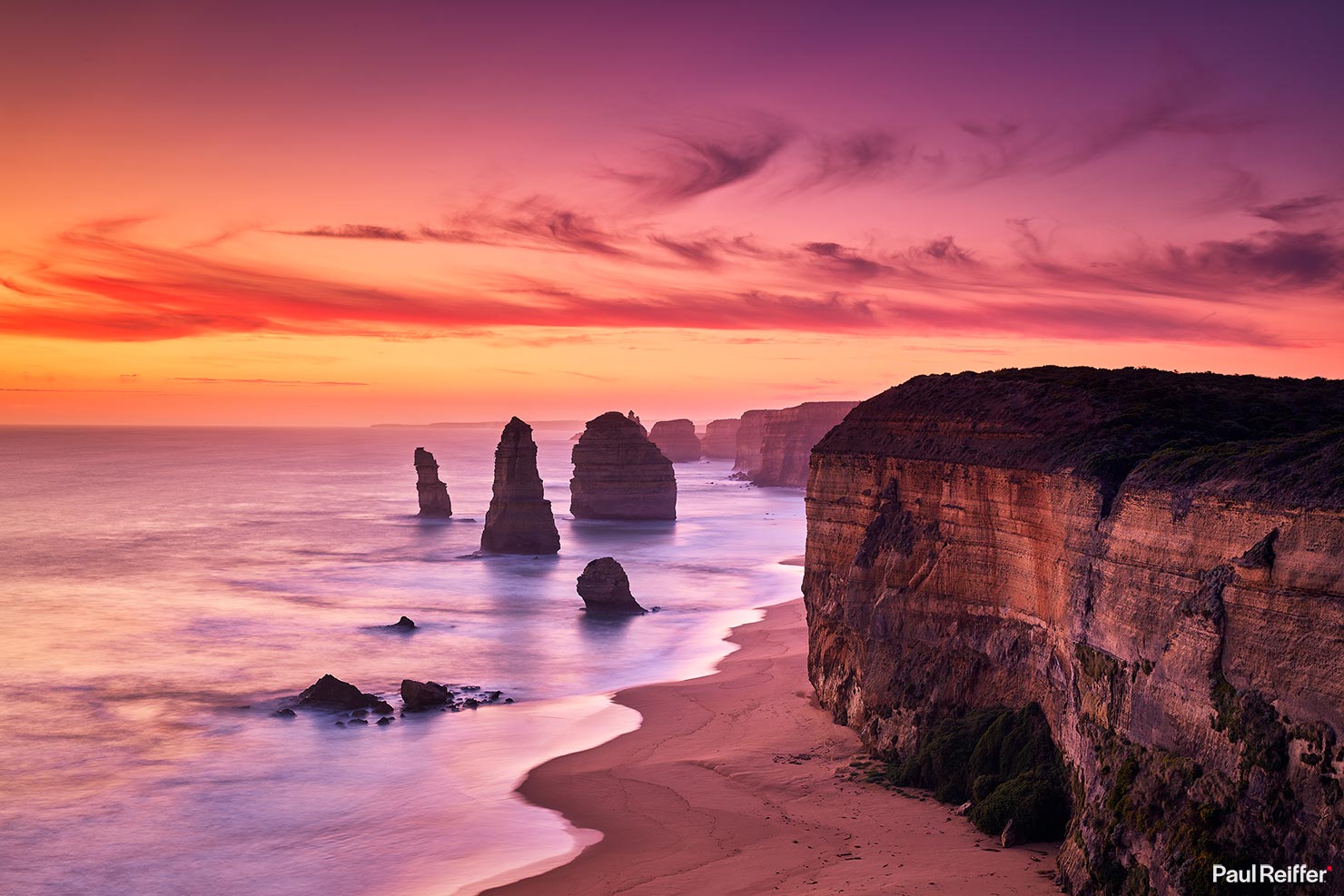 Brisbane
As the final part of our trilogy of cities, let's include a quick visit to Brisbane.
While many only use Brisbane as an airport arrival, allowing them to head straight to the Gold Coast, personally – I'm not that much of a fan of the sandy beach "surfer's paradise" that draws so many each and every year.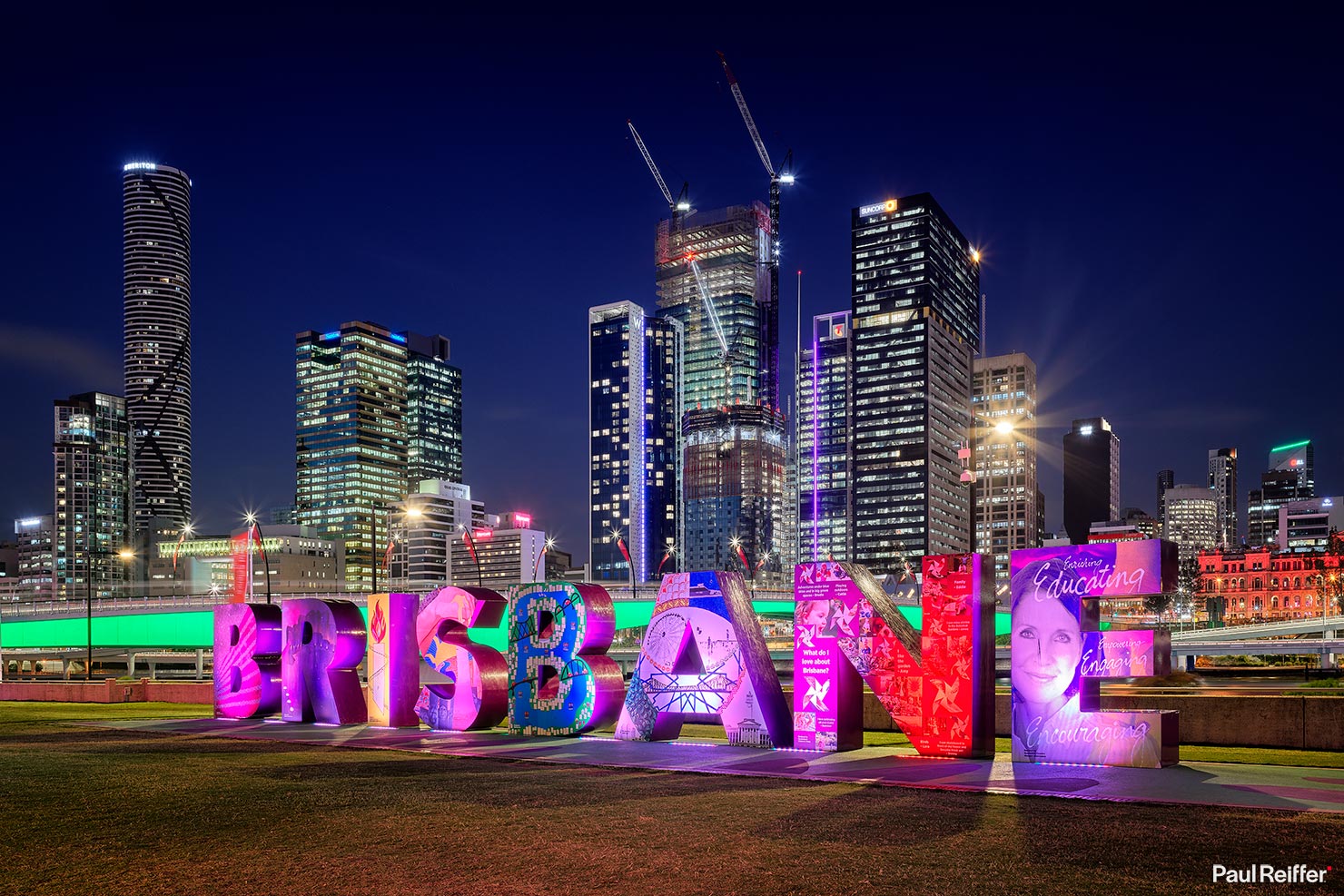 Yes, I've spent time exploring the nearby national parks and forests, which are great, if a little humid ("I'm not a celebrity, but get me out of here!").
Yes, I've been to the theme parks – WB Movie world, through Sea World, etc.
But sometimes, especially when I'm not too familiar with a place, it's nice to stick to the city itself and explore the skyline first.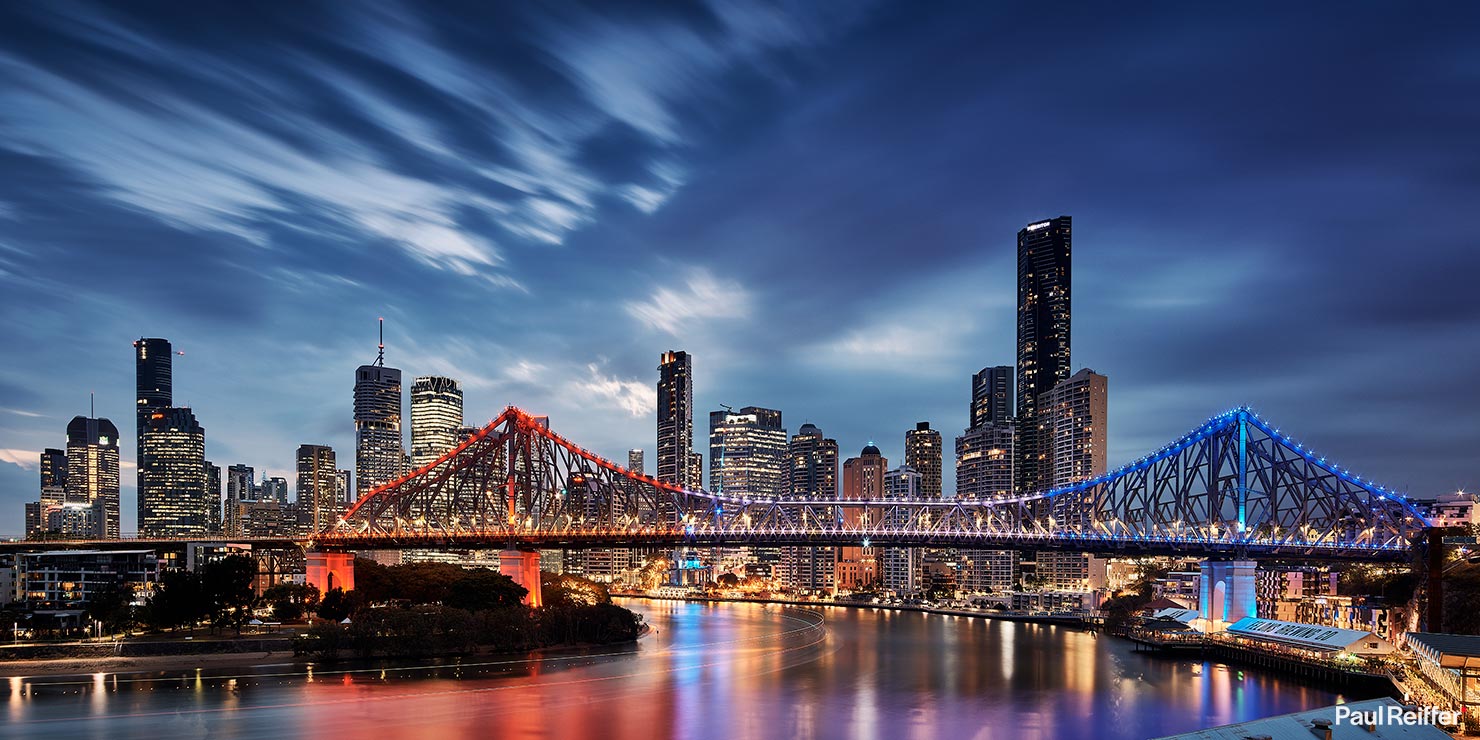 Skylines such as this view across the city's historic Story Bridge at dusk, or the panoramic scene from Victoria Bridge across the Brisbane River to the expressway beyond: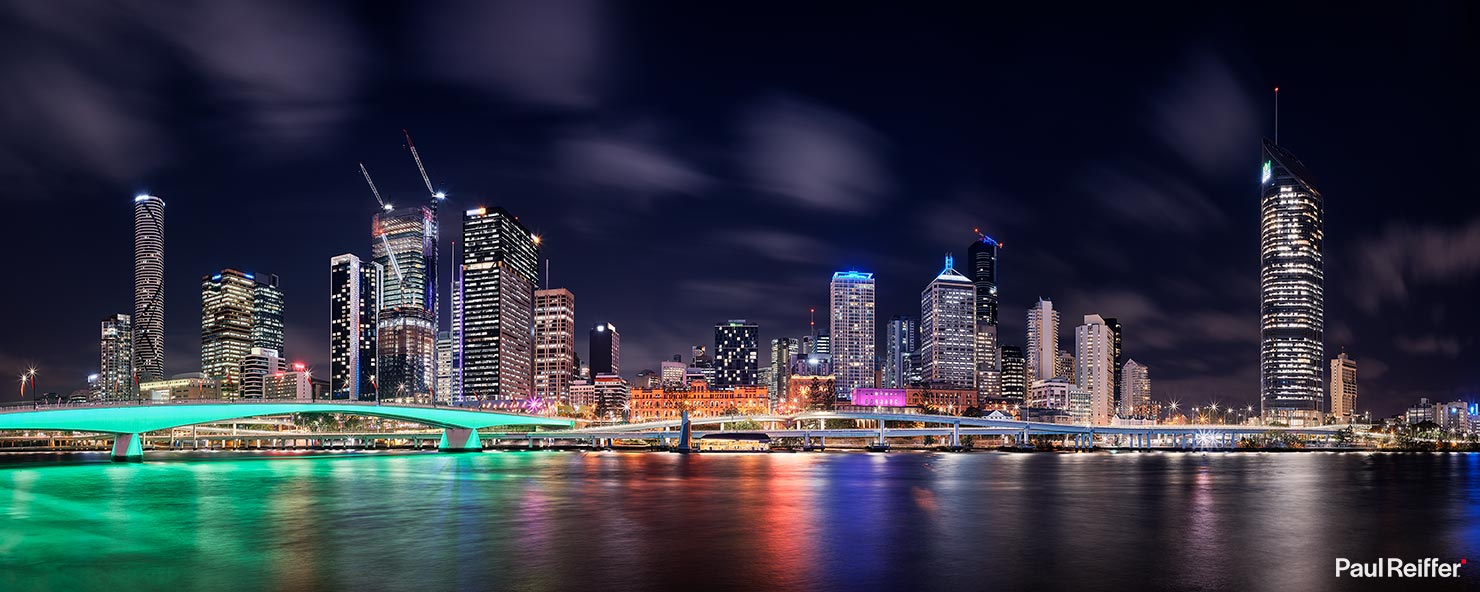 I have to admit, out of the three cities mentioned here, Brisbane doesn't rank as my favourite location – but it does have two rather fantastic redeeming features…

First, it's only an hour away from Ocean View – a stunning winery and restaurant that serves amazing food with views that go on for miles all around.
Second, and in the opposite direction, is a location which perfectly describes a certain corner of Aussie-cuisine, just by nature of its presence on the roadside: Yatala Pies Drive-In.

This is a place where I can honestly say the photos don't do it justice – it's HUGE.
And busy. Constantly.
Not much beats a good Aussie pie (except, maybe a New Zealand one?) – and this is one you don't want to miss!
Returning Home
Sydney, to me, will always hold a special place in my mind. It's an amazing city, with stunning architecture, a great culture, and a way of life that seems to be about as balanced as I can find (and unmatched) compared to most other cities I've visited around the world.
Yes, it's frustrating when I miss an epic sunset with my "proper camera" (such as the one below – arrrgghhh!), but photography isn't the only reason I enjoy spending time in the city itself.
If we get out of the trap of spending all of our time in the locations which are marketed to us around the world, and explore a little more, maybe we could also spread out our impact as we travel across this amazing planet that we have the good fortune to (currently) inhabit.