The doors are closed, the lights are off, last night saw the end to another fantastic Photokina show for another year.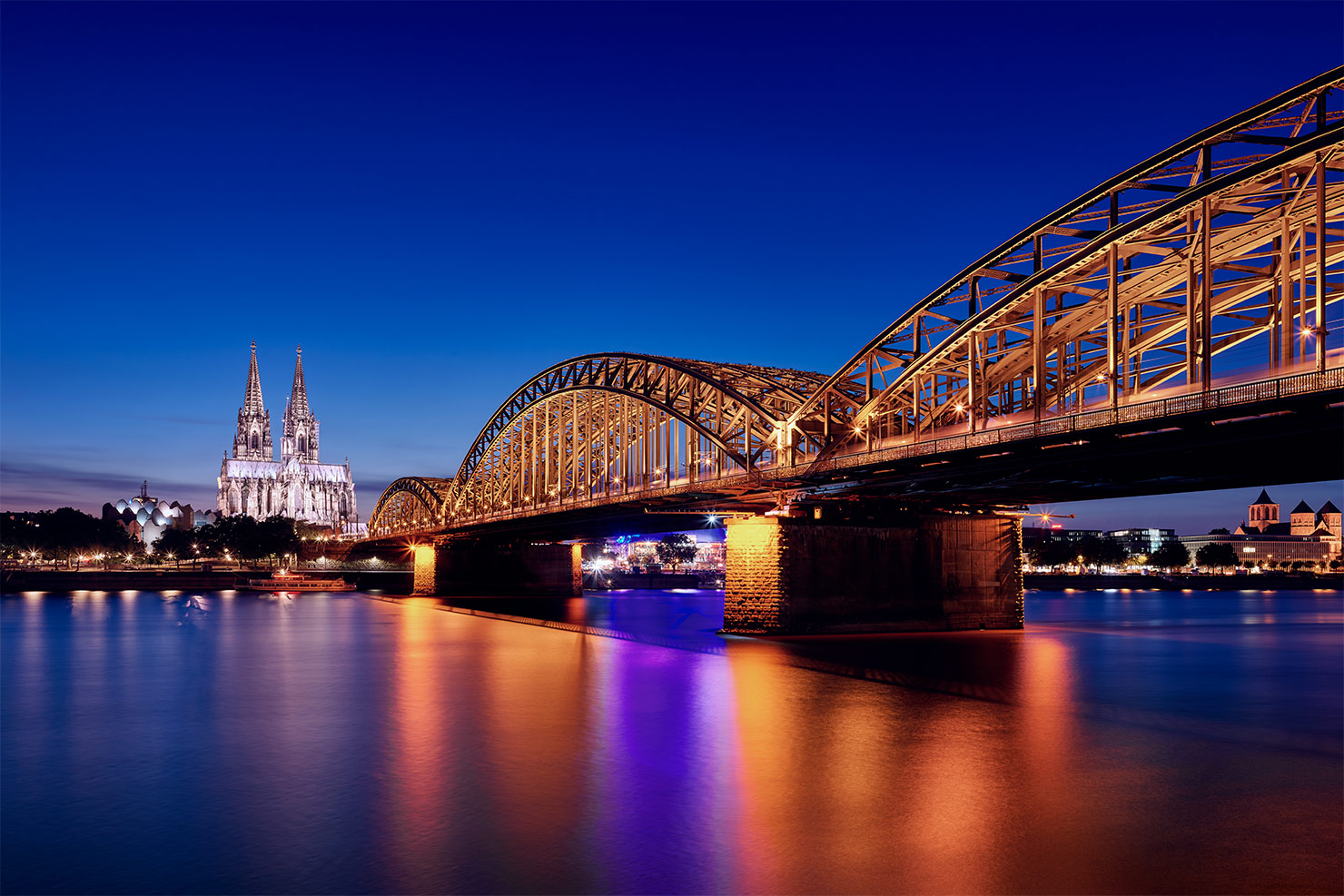 And what a fantastic show it was – surrounded by the latest innovations, technology and knowledge from some of the industry's leading brands and experts – it's easy to see why Cologne consistently retains the title as hosting the largest photographic show in the world.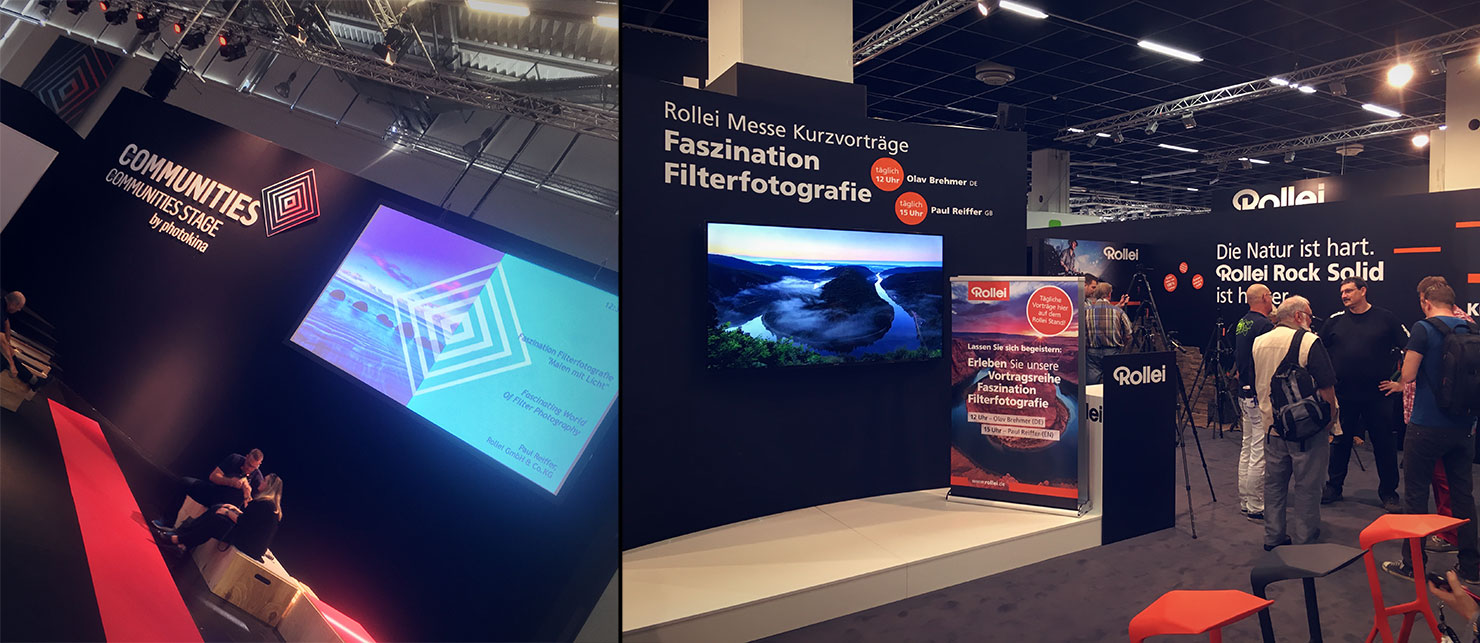 This year, I had the absolute pleasure of supporting Rollei with their new products and education series on both their own stage as well as the main Photokina communities theatre, delivering 7 workshop sessions in total. Alongside, the amazing new range of accessories, filters and photography tools – all meticulously designed, engineered and displayed throughout my "home" for the week; the Rollei stand.

Complete with our own restaurant and after-hours bar, this is how to make a long, but fun, trade show a lot more comfortable! With a history dating back nearly 100 years, the Rollei I've known since beginning to use their products last year is renewed, energetic and once again pushing the boundaries of quality in their new products.

My key area for this exhibition: Supporting the launch of their new professional range of glass filters, and tripods, following the release of their brand new systems to the market. From packed-out shows on the main stage to intimate discussions on the stand, a lot of my time was spent explaining how to select a tripod, why we use filters in digital photography, and how these tools can take your photography to the next level once you're confident in the effect they can have on your images.

When there are hundreds of people attending your sessions, content is always going to be king – and this was no exception, with the added challenge of teaching a huge range of customers from novices to experienced pros all in the same workshop.

From how to get the best out of heavy Neutral Density filters to the challenges of different graduated filter formats and coatings, attendees got a honest, independent, open view of the use of many of the filter systems out there (both positive and negative).

Covering the entire range of options available on the market (and not just from Rollei's new range), we explored the differences in material types, what to ask the manufacturer, how to select the right filter for the shot and a lot more during each of these 45-50 minute sessions throughout the week.
Mixing elements of our international workshop content along with practical demonstrations of how each filter type reacts to light, each show was streamed live across Rollei's social media platforms throughout the week to reach as many photographers as possible.
Photographers who, hopefully, now know how to enhance a scene with filters and create images that truly stand out from the crowd.

Special 15% discount offer on Rollei products
Of course, I did mention there was a fantastic new offer from Rollei – and here it is! To celebrate the launch and huge success of the new filter and tripod product lines at Photokina, we've been given a special discount coupon code for our readers to use which gives 15% off all online orders until the end of October!
Just visit the Rollei online store (click here to go directly to the latest filter range, or here to browse the fantastic new tripods) and enter coupon code "paulreiffer2016" at the checkout. You'll find your products discounted by 15% and free fast shipping in Europe for all orders over €20 in value! For those outside of Europe, just drop them a line by clicking here and they can send through a guide for shipping times and any costs involved in delivering to your location.

And what about the rest of Photokina?
Well, first thing's first – when you put nearly a quarter of a million people from the photographic industry in one place for a week, shooting locations get busy – not least of which being the famous Hohenzollernbrücke rail bridge leading up to the city's cathedral. Shooting early sunrises and sunsets that lead into long nights full of German beer, it was easy to average under 4 hours sleep each day – but a lot of fun memories were formed at every moment.
From a show perspective, however, I have to say I found this year frustrating. The few "big announcements" that were actually made weren't quite the amazing revelations the companies would initially have you believe (more on that later) – and the "big guys" (Canon, Nikon, Sony, etc) in the mass-market camera world had (in my opinion) a truly mediocre product line on show for where they should be in 2016.

Canon's early 5Dmk4 announcement resulted in a busy stand in some areas, but nothing genuinely innovative to really see and try. The new iteration of their mirrorless effort, the M5, gained some attention, but for the amount of exhibition space they had it was rather disappointing to see people only interested in getting a selfie with the new mk4s that were secured to a single desk area in one corner.
Nikon? No big news from what I could see (maybe I missed something there, but even the Nikon member of staff didn't have any "new news" ready to go), with customers instead lining up to experience their "Nikon VR" experience centre (which, granted, was funny to watch at least!).
Even the innovation-based DJI guys seemed flat, with only minor updates and revisions to product lines being announced and available to try. While Photokina isn't the only time to release new products, it sure would have had more impact if any of these guys had opted to during last week.
Where mainstream camera manufacturers struggled to get traction with the press for their latest lenses, companies such as Tamron and Sigma were magnets for customers looking for the latest 35mm glass. Sigma's ART series was permanently surrounded with attention as customers from manufacturers such as Sony showed their frustration at the lack of truly great, native, lenses for their systems; while other manufacturers seemed to be backing the growth in popularity of nature and wildlife shooting.

The interesting one from my perspective was the lighting manufacturers, with a real focus on extremely high speed, short duration, flash heads. Hensel demonstrated their Cito 500 – a studio/mains compact flash head with a duration of 1/100,000 of a second, this truly could be the king of freezing motion! A few steps away, Profoto were there to show off their new D2 Moonlight with full TTL and a 1/63,000 of a second flash duration. Neither are cheap, but seeing the results on-stand made them both a compelling option for anyone looking to capture fast-moving subjects.
Printing services were huge this year – it seems the need to produce high quality physical images is back on the rise again after a brief spell of the future looking like it would be a digital-only setup from this point forward, with both Cewe and Saal hosting huge stands to display their full line of products alongside the large format printer manufacturers across hall 4.
And then, we come to one of my biggest frustrations from the show – the marketing spin out of both Hasselblad and Fuji.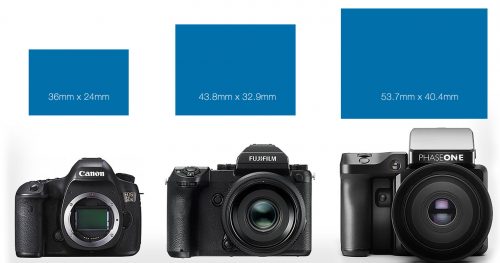 Over the past couple of months, both manufacturers have announced their "ground-breaking products" in the medium format world. Granted, the Hasselblad X1D's mirrorless design and styling is a step forward in the high-end photographic world, but I do have a problem with both manufacturers claiming true "medium format" quality from their latest products.
The guys at Petapixel summed the differences up nicely in an article this week, covering the announcements – and highlighting the issue of classification when it comes to anything with a sensor size above 35mm. You see, neither of these new toys (the Fuji GFX 50S or the Hasselblad X1D) are "true" medium format cameras, from what I can see.
A roll of medium format 6×4.5 film used to measure in at 56mm x 42mm per frame. So, in fact, even my Phase One full-frame sensor at 53.7mm x 40.4mm comes in a little short of that – but it's in the right ballpark at least.
Both of these new contenders, however, are packing a much, much, smaller cropped MF sensor weighing in at only 43.8mm x 32.9mm. While both claim to be medium format and "70% bigger than 35mm full-frame", what they don't say is that they're still 50% smaller than the full-frame, genuine, medium format cameras (such as a Phase One XF system) that are out there.
While both could be a great lower-cost way in to medium format shooting for many; in the same week that Phase One announced their iQ1/100 full-frame camera at a $10,000 lower price than the existing 100 megapixel back, I can't help but think a lot of this is more the Fuji & Hasselblad marketing show rather than any real boundary-pushing by either of them…

So what else did I learn at Photokina?
If your stand is empty late in the afternoon – it seems "free drinks" signage is a tried and tested way forward.
When it comes to strange alcohol, this rather unique blend of something to do with 12 virgins carrying something up a hill is an experience to try when you have a clear diary the next day: Ramazzotti. Just don't try waking up too early after a late night drinking it.
It's apparently perfectly normal to draw presenters while they're talking – the lady who I thought was taking copious amounts of notes from my workshop turned out to be an artist, not a photographer. Hmmmm!
And finally, just when you thought the Chinese manufacturers couldn't do any worse than the 1.5 billion selfie-sticks they've already sent around the world, they launch something new – the "selfie umbrella". It's time to find a new planet to live on…
All that aside, what a fantastic show to be a part of, and one where I learned a lot. Here's to next year, and another fantastic experience in Cologne!