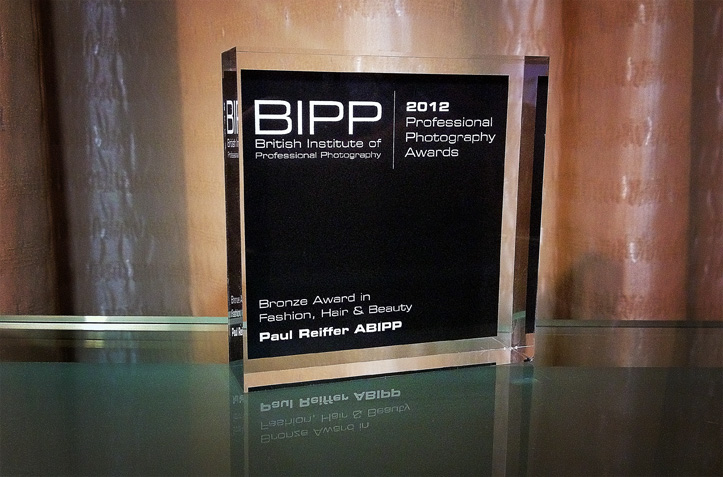 Cool – I won "bronze" in Fashion, Hair & Beauty at the 2012 Professional Photography Awards – held at BFI Southbank in London last night 🙂
Last year's awards were held at Blenheim Palace, in Oxford, and while it was a fantastic location – I have to admit I'm not really the formal dinner suit type…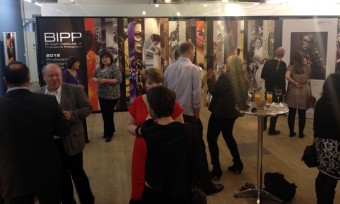 So it was with an element of surprise, as well as relief, when I found out that not only had one of my images been shortlisted for an award this year but also the event would be at the BFI's Southbank centre and there was no dress code! Having the awards in a screening room was a fantastic idea – old-style cinema chairs, with a dark room and massive screen to project the images on to really made it feel different. After the actual awards were handed out, we had a great drinks reception in the gallery room where all of the winning images for their respective categories were on show.
It's really interesting watching photographers critique each other's work, openly – it appears that as a group of people we're a lot happier handing out advice and suggestions for improvements than we are at receiving the same…!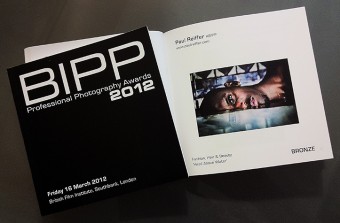 I won't lie – there were a few images in the winning selections which I'm sure I will never understand, but I guess that's part of the fun of it all – and the BIPP did an excellent job at organising the event.
So, certificate protected in an envelope and a couple of copies of the "book of winners" in a coat pocket, we made light work of the wine, cocktails, canapés and champagne on offer before finally being ushered out of the building for closing time. It's always a great feeling to know you made the most of an evening by being part of the last group to leave 😉
The winning image? It was this one: "Head Above Water" – taken in a pool in Palm Springs, California.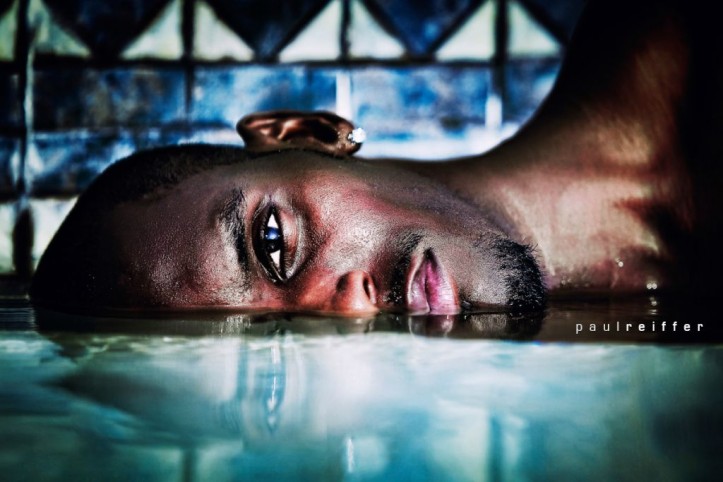 However, (and without sounding like a absolute miserable git!) it's a slightly bittersweet "win" for me, for three reasons…
Firstly, of course, there will always be an element of "I wish I'd gotten silver or gold" that will repeat around my head for a while, but a bronze award at a national ceremony isn't a bad accolade I guess!
The second reason is a tougher one for me; this wasn't the only image I entered. It's disappointing that another image I sent in didn't do as well as I had hoped. I'll get the feedback on it over the next week or so, but I guess this at least gives me something to keep aiming for next time around, if I enter… 😉
The third issue, however is a little more fundamental. Only after leaving did I discover a small fact about the BIPP awards this year : four of the winners were actually judges! Oh, including the overall "Professional Photographer of the Year 2012" – so that's right; the judges voted a judge to win. While I'm sure there was a huge amount of professionalism involved in the judging process to make it as fair as possible, I've never before known a competition where the judges are entrants themselves…
Thanks to everyone for your kind comments on Facebook last night – and apologies for the shots above, they were all taken on my iPhone and not without a drop or two of alcohol…!
Update : 19th March
It's rather surprising to discover how many people in the industry keep an eye on my blog/facebook/etc – but in just over 12 hours I've received more than 20 messages from other photographers, all expressing the same concern and many with similar stories of the BIPP voting judges as winners in competitions. Many have mentioned cases of regional and national awards over the years going to those on the judging panel only.
This whole thing worries me, to be honest (even though my exposure to this has been very limited) so I've emailed their CEO with a few questions. If it is the case, that's just not on – not only does it cheapen any genuine "award" which people have worked hard to gain, but it also removes any credibility for the awards and BIPP in general when looked at from elsewhere in the industry.
I just hope they pay attention this time around, as it seems that it's been highlighted many times before and yet continues to persist as an acceptable practice. 🙁
Update 2 : 19th March
So it seems they've had quite a few people challenging the judging process – the British Journal of Photography reports…