Every now and then I get an email from a model asking to shoot a "couples series". A lot of the time, things just don't work out – there are way too many things to go wrong last-minute but sometimes (just sometimes) things come together to make it work. Enter: Mark Sharman & Jemma Perry, two London models.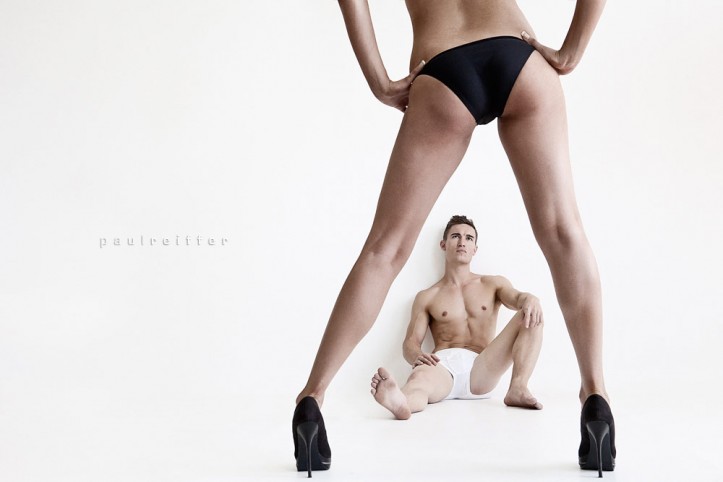 A couple of weeks back, with some spare studio time and some rather last-minute arrangements, Mark and Jemma managed to get into the studio to shoot their series together. Now, this is actually harder than it sounds. Chemistry has to be invented; emotion has to be convincing; all "normal social boundaries" go out the window. So first up, let's see how they got on in solo shots, starting with Jemma in a lingerie series (and some random pvc stockings!)…
And of course, not to leave out Mark. As a fitness model, Mark's warm-up shots were pretty simple: topless, jeans…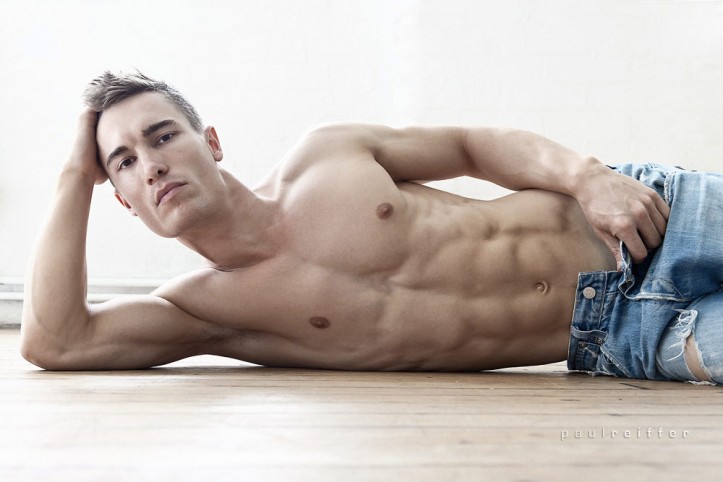 So, with all those "standard" shots done – some of which I'm really happy with 🙂 – it was time to get the chemistry sorted and shoot what we were really there for: a series of photos as a couple. Now to set the mood, let's just make sure Jemma can convince us she's "in control"…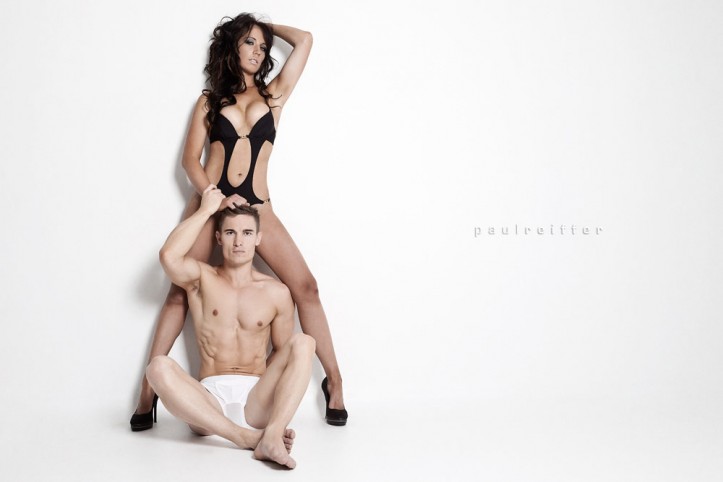 With that established ;-), it's then time to stretch their acting abilities and see if we can get some convincing emotions and poses. First, Jemma playing innocent and protected in the studio, followed by a slightly more raunchy shot with natural light in the studio stairwell outside…
Did they do a good job? Well, given it was the the first time Mark's worked with another model as a "couple", I'd say they pulled it off pretty nicely. Of course, there's always room for improvement (from myself as well as the models) but the two of them did also give me the opportunity to try shooting with a different style of lighting, as well as trying out a completely new way of post-processing images. I used that new treatment on one of the last shots of the day, after they'd been working together for a few hours….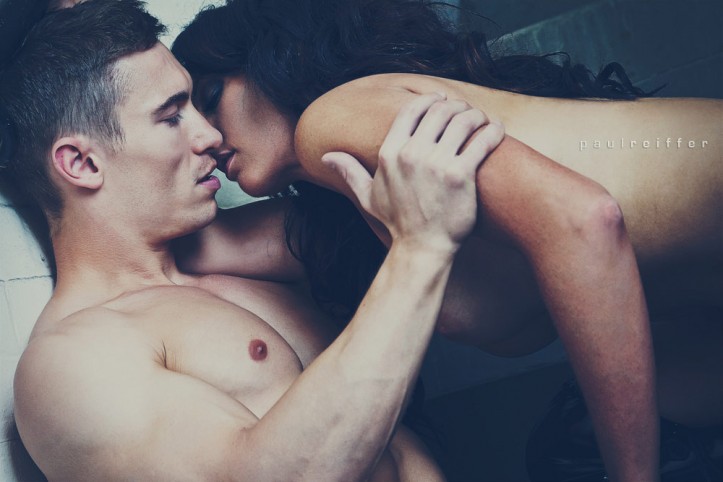 So, convincing enough…?
Of course, you'll find a few more images in my portfolio – check out the guys, girls and groups 🙂