witches' brew
your fine art print:
Captured in Rotorua, New Zealand
100 Limited Edition Prints
5 Artist Proof Prints
Handcrafted in London, England
Worldwide Shipping Included
choose your style:
about this limited edition photograph:
Few pictures will have quite such a lasting effect on me as this one. Standing in a plume of sulphur, nitrogen, methane, arsenic (yes, arsenic is what makes the orange colour!) and antimony sulphides as they erupt from their 260 degree Celsius core to near 100 degrees at the surface is "up there" on my list of stupid things I've done to get a photo.
Part of a scouting trip to New Zealand, in order to plan in a winter shoot around the Southern Alps, I took the opportunity to visit Wai-o-Tapu around 250km south of Auckland to capture some of the stunning geothermal features that are available when you stay on islands built from so much volcanic history. Fearing for the worst (I'd seen many pictures in cloud and strong wind), I didn't plan on huge success, but got lucky around an hour after we arrived – the sky cleared to "Simpsons Clouds" and the wind stayed stable enough to only dowse me and my camera for around 10-15 minutes while I was shooting this image. (Yes, that's success, compared to the state of some of the visitors I witnessed returning that day!)
Due to the amount of CO2 released from underground, this landform has been named "the champagne pool" – very apt, as it bubbles away before you. However, to me, the stench, the heat and the colours lead me to think of much more sinister connotations…
So, this witches' brew was caught on my camera
Location: Rotorua, New Zealand
Sizes available up to 3m / 10ft – for custom sizing, please contact the studio
Each print we deliver is a hand-signed Limited Edition (of 100) or Artist's Proof (of 5) version. Because you're getting a true work of art, you'll also receive a secure certificate of authenticity and individual edition number.
We use the best medium format camera systems in the entire world and print every image on specialist silver metal halide paper - meaning what you see in real life is exactly what you get to hang on your wall.
Your print is put through a rigorous set of quality control standards long before we ever ship it to your front door. We only create gallery-quality images, and you'll receive your print in perfect condition with a lifetime guarantee.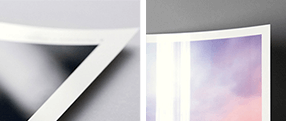 Our premium silver halide archival prints are produced on a unique gallery paper that delivers unsurpassed levels of brightness and vibrance, along with industry-leading levels of fine detail to appreciate from any angle over many years to come.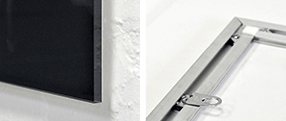 The ultimate in modern display technology, our diamond-cut acrylic prints are backed with a contemporary solid aluminium floating frame, handmade in exactly the same way as our own gallery displays for a vibrant and clean look in any space.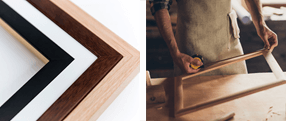 Hand-made in London, our bespoke frame options allow you to display your limited edition print in your own unique style. From solid wood traditional frames to contemporary shapes and materials, contact us for a custom quote.
Nature doesn't mass-produce its jaw-dropping wonders.
---
get in touch for custom print orders:
Paul's exclusive limited edition fine art prints can be produced in a variety of bespoke sizes and specifications, along with custom framing options to suit your needs. To further discuss your exact requirements, please get in touch using the form below:
---