crash
technical info:

 0.5 second exposure

 f/18 aperture

 ISO 35

100 limited edition prints

5 artist's proofs

choose:
Paul says…
California sunsets – not much can take them on when it comes to golden reflections and blue water.
Captured just around the corner from San Francisco's historic "Sutro Baths" – sadly now ruins, this beach has an amazing view out over both the Pacific Ocean as well as a small cluster known as "Seal Rocks". Photographing waves from a beach is always a challenge for an obvious reason – both you and your equipment tend to get wet!
Wiping my lens between each and every shot, as well as water gradually making its way up my ankles with every minute of the tide's progression was beginning to get frustrating. But just when I was getting ready to give up as the sun was about to hide behind the clouds on the horizon, it popped through for one last burst before giving way to the night sky. Look carefully on the top of the rocks, too – they're not plants, that's hundreds of birds resting for the evening.
Location: San Francisco, California, USA
Sizes available up to 3m / 10ft – for custom sizing, please contact the studio
About your fine art print:
Each print we deliver is a hand-signed Limited Edition (of 100) or Artist's Proof (of 5) version. Because you're getting a true work of art, you'll also receive a secure certificate of authenticity and individual edition number.
We use the best medium format camera systems in the entire world and print every image on specialist silver metal halide paper - meaning what you see in real life is exactly what you get to hang on your wall.
Your print is put through a rigorous set of quality control standards long before we ever ship it to your front door. We only create gallery-quality images, and you'll receive your print in perfect condition with a lifetime guarantee.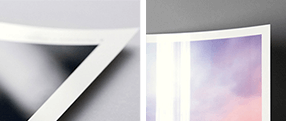 Our premium silver halide archival prints are produced on a unique gallery paper that delivers unsurpassed levels of brightness and vibrance, along with industry-leading levels of detail to appreciate from any angle.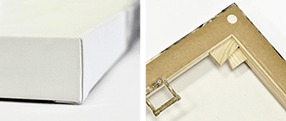 Hand-made in London, our pro canvas prints are strong, rigid and designed to show your artwork at its very best. With side colour choices and wraps, our canvases can fit into any style of room.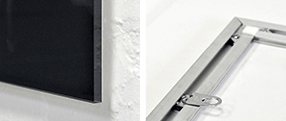 The ultimate in modern framing, our diamond-cut acrylic prints are backed with a contemporary aluminium floating frame, handmade in exactly the same way as our own gallery displays.
Nature doesn't mass-produce its jaw-dropping wonders.